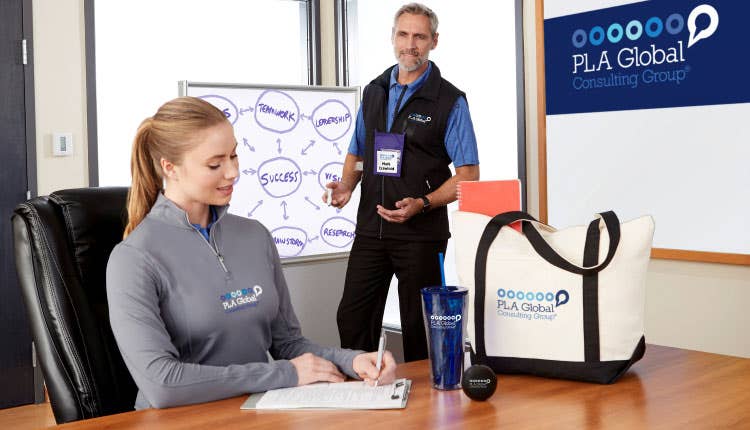 Your Guide to Clever Office Swag
Cool corporate swag ideas that your employees actually want. The best company swag is not just original but is also useful in every day situations.
Choose the Best Office Swag to Maximize Your Brand's Visibility
Company swag is one of the most powerful and reliable ways to leverage your brand. In fact, studies show that a whopping 85% of people will not forget the name of a company that has given them a product. Even better, office swag is 2.5% more effective than internet advertising when it comes to creating a lasting positive impression.
The thing about branded promotional products is that while marketing trends come and go, the ROIs on branded products have tended to remain incredibly consistent over the years. In fact, about 80% of consumers already own at least one branded product, and most of them use these products at least once a week. Here's the thing. Everybody loves new things, so why pass up on an opportunity to give your clients and employees things that they will actually use in their day to life? Here's a bonus: the more they use it, the more you maximize your exposure.
That said, there is an important caveat to consider if you really want to get the most out of your branded company swag campaign. What is it? Well, the most important thing to keep in mind is that not all branded products are the same, and some types of products will be much more effective than others.
You see, the key to really nailing a successful branded product giveaway is to choose an item that people will actually want to use. Too many entrepreneurs make the mistake of haphazardly selecting their company swag, usually because there is somebody in charge of ordering who just really doesn't understand how important it is to pick the right type of products. This really is unfortunate, because there is nothing worse than investing in branded products only to have it thrown in a back drawer or tossed in the garbage a week later.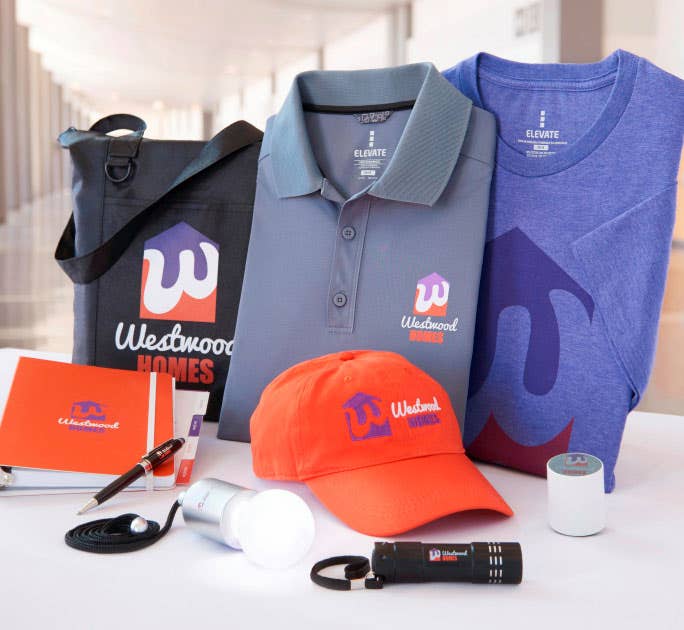 The point is that while company swag is undoubtedly one of the most fruitful marketing strategies in the book, you won't see all those high returns if you don't pick the stuff that people actually want to have. Essentially, the more people use your product, especially in public, the more free exposure you are getting. This means if you can nail down the coolest company swag that employees will actually be proud to sport, your returns on your investment will skyrocket. In addition, providing the highest quality branded products is a super effective way to boost workplace morale and build a positive rapport both your clients and future prospects.
So how can you make sure that you are nailing down the coolest promotional products? We have assembled a handy guide to demystify the company swag buying process so that you can ensure top results.
Things to Consider When Choosing Cool Company Swag
Here are five key pointers to keep in mind to help take the stress out of choosing company office swag and ensure that your employees will actually love what you pick out.
1. Quality First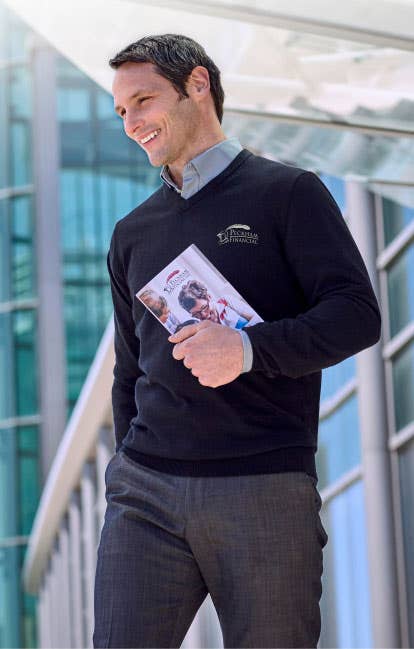 The golden rule when picking out killer company swag is to focus on the quality of the product itself.
Maybe you are wondering why quality is so important when any old item will get your company name out there nonetheless. But here's the thing. Do you really want your brand to be associated with a piece of junk? Chances are, this probably isn't the ideal scenario.
The thing to remember is the company swag is an extension of your brand itself, and if your office swag is tacky, people are going to associate those negative qualities with your company name. This is why if you have a limited budget, you should always focus on providing at least one high-quality product as opposed to multiple lower quality items. One great product will go a lot farther to create positive exposure than a big mountain of junk.
Don't forget that it is almost always better to go with popular brand names over cheaper generic items. Rather than opt for a standard logoed tee shirt, a striking piece of Nike apparel or Under Armour will help guarantee that your employees will be proud to show off your name.
---
2. The Devil is in the Details
Taking a little time to add thoughtful touches and unique details to your company's branded product line will show your employees that you really care. For example, a company tee shirt with an inside office one-liner printed on the tag will not only conjure fond memories but create the feeling of owning something that is truly unique to your team and your company culture.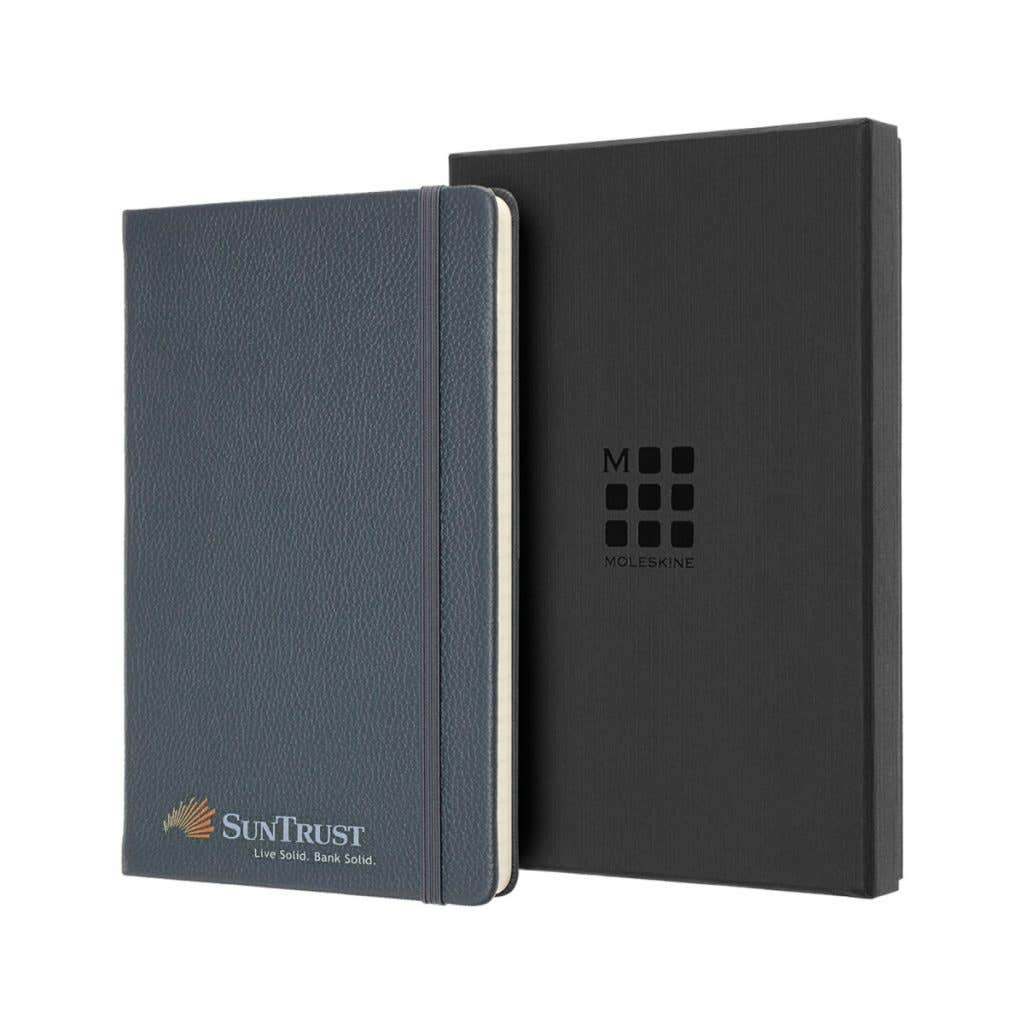 The great thing is that when it comes to choosing company swag, there are literally endless opportunities to create those unique touches that people will remember. This also ensures that even if you miss the mark with a few employees who don't love the product, they are much more likely to hold onto it if there is sentimental value attached. Always remember that when it comes to picking out the type of office swag that will truly make an impact, a little thoughtfulness really does go a long way.
Just think, everybody already knows that custom Moleskine notebooks are in a league of their own, but with the company philosophy printed on the first page will ensure that an already thoughtful gift is also truly unique.
---
3. Go For Products That Are in Line With Your Company Philosophy
Always choose the type of products that are in line with your brand's image and your company philosophy.  This one is simple, but it is also the key to truly getting the most out of your company swag. You see, when chosen right, branded promotional products can be so much more than a marketing tool. They can actually help you define your brand and what it stands for.
Is your brand future forward? Shoot for high tech gifts like VR goggles. Want your brand to convey a lighthearted and fun vibe? Go for something that attaches to their phone, but is fun and useful like custom PopSockets. You get the idea!
---
4. Shoot for Maximum Exposure
If you want to really make a big splash with your company swag, you have got to focus on products that people will be able to use outside of the office. Sure handy branded office swag will leave a great impression on your employees, but why not get your brand out there for the rest of the world to see as well?
When it comes to choosing the type of swag that will maximize your returns, think about picking out the types of products that your employees and clients will be proud to take out and about and show off to their friends, family and maybe even strangers. The more portable and outdoor-friendly the product, the better the likelihood of reaching a wider audience.
Innovative products like the custom Mighty Mug will not only help prevent workplace spills but also feature the type of groundbreaking technology that people will want to show off and talk about outside of work as well as in it. Nothing makes for a better party trick than a mug that refuses to tip over!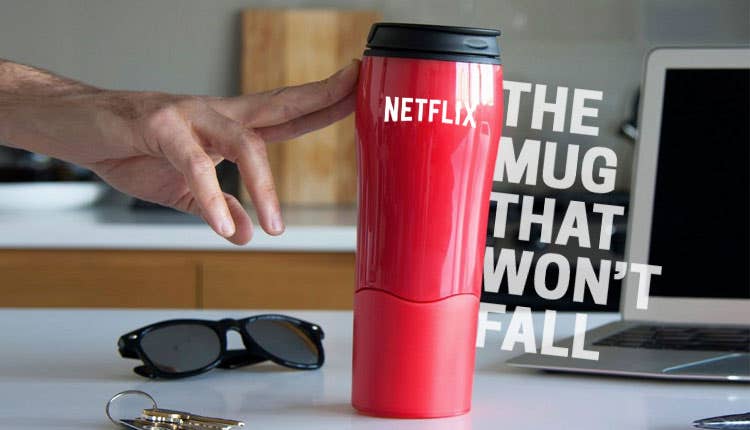 ---
5. Choose Something That Speaks to Everybody
One of the easiest mistakes to make when picking out cool office swag is to pick out something that inadvertently makes certain members of the team feel excluded. After all, the point of company swag is to leave a positive impression, and if your branded product isn't speaking to a particular demographic or type of person, it is really missing the mark.
The key to ensuring that each and every member of the team loves your branded product just as much as the next is to consider the personal tastes and preferences of everybody on board.
The Takeaway
The point is, when choosing office swag, taking a little extra time to thoughtfully consider not only the types of products that you want your brand to be associated with but also what will be the best office swag that your team will actually be proud to show off, will make a huge difference in your returns. One of the easiest ways to start is by choosing a retailer that is committed to offering the highest quality brands that everybody actually wants to have.
That's where we come in. At iPromo, we take a lot of the guesswork out of choosing company swag by giving you access to some of the most popular brands, cutting edge technology and highly innovative products that everybody is bound to love. We understand just how important quality is to leverage your exposure, and we are here to help you craft the perfect branded image that will create an impression that will last. Get in touch with our team to let us know what you want to create and we will bring your vision to life.