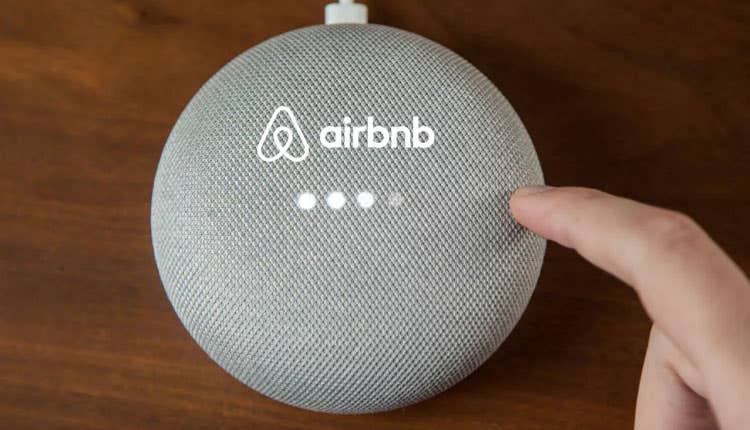 Google Home Mini Speakers Are Simply 'Smart' Corporate Gifts
When it comes to nailing down custom corporate gifts your clients and employees really want to get (and use), the branded Google Home Series is at the top of our list.
Not only is it powered by a name that is literally synonymous with the advent of the Internet, but home assistant technology is all the rage in 2020, and once your clients or employees get hooked on the next-level convenience and comfort that this type of cutting-edge innovation offers, they won't be able to look back.
All you have to say is "OK Google" to power up these LED-lit devices and get the party started. It can do everything from controlling the lights in a home to checking the laundry to turning off the speakers, and the best part is, with the Google Home App downloaded on your mobile tablets and smartphones, you don't even have to be in the vicinity of the device to control it.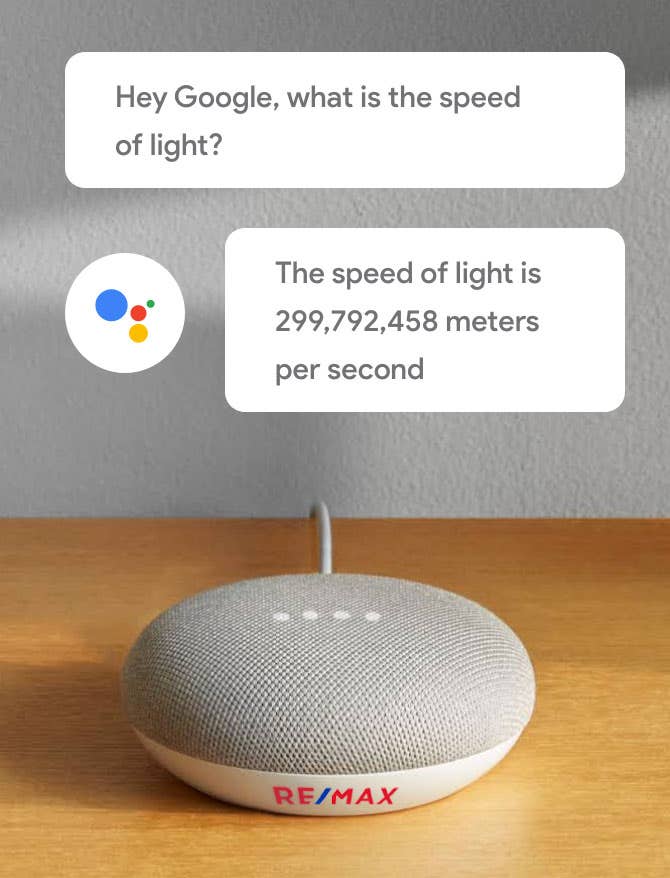 The Rise of the Voice-Activated Home Assistant
Can you imagine a future where you never have to worry about whether or not you left the oven on ever again, or where forgetting your keys never has to be a problem? Let's just say with the custom Google Home technology series, the future is now.
That being said, the invention of the home voice assistant has been a long time coming; a really long time, in fact. Thomas Edison is already well-known for inventing the lightbulb, but he also crafted up a dictation machine way back in 1877 that was the earliest rendition of the sound machine known as the phonograph. This was also the first device that could record speech, although all it could do was play it back.
Fast forward to 2016, when the original Google Home device first hit the scene. These next-generation Wifi speakers can definitely playback your voice, as well as your favorite music, but this device does a lot more than deliver high-quality sound to every room in the house. Powered by the voice-activated technology of Google Assistant, these future-forward voice-activated units mobilize smart technology to give you and your family unprecedented control of your home and devices.
Sound complicated? Well, it's not. There is absolutely no need to be hard-core techy in order to master this seemingly magic technology. By contrast, the point is to make life easier for everyday people, and that is exactly what Google has done.
All you have to do to get started with the Google Home technology is pair it with the Google Home App. It will walk you, step by step, through the setup process, and have you selecting your favorite television series, blasting your favorite playlist from the Cloud, booking your Uber, ordering in, checking the weather, controlling the temperature and security features in your home and even guiding you through some of the top recipes on the web.
Keep in mind that this specific technology is also powered by Google, which is, bar-none, the top-ranking search engine on the Internet. This means that you can literally ask the device any question, and it will provide you with an answer on the spot. Pretty cool, right?
Even better, the technology has the power to recognize multiple users' voices so that the whole family can reap the benefits, and parents can even set the security settings to filter out any inappropriate content. In addition, those worried about compatibility issues need not stress. Google's personal assistants are designed to be compatible with a huge range of devices and services, so there is no need to worry about switching everything over.
Essentially, this is the type of corporate gift that is literally designed to work for everyone.
No Matter How You Look At It, the Custom Google Home Series is a Win-Win
Sure, these types of high end branded gifts might cost more than your standard trade show swag, but this is also the type of investment that is bound to pay off in terms of locking down an employee, client and brand loyalty for life. Not to mention tons of free exposure and positive impressions as they proudly show it off to friends and family. The best part is that the custom Google Home Mini is just as affordable as it is desirable, and that is a win-win for everybody. 
Promotional advertising is, after all, already the most effective form of advertising out there, so if you think Internet advertising is where you should be investing your money, think again. The most recent research from the Advertising Speciality Institute has found that promotional advertising is a whopping 2.5 times more effective than Internet-based forms of advertising.
Even better, pairing with an already established and reputable brand is one of the smartest ways to get your name out there. These are the types of products that people already know, love and truly want to own, and this is why there is really no way to go wrong when it comes to gifting the custom Google Home series. Keep in mind that these are the type of items that people definitely won't toss in the trash after receiving, so you can rest assured that you are maximizing your returns.
So, if you are ready to invest in the type of corporate gift that truly keeps on giving, let's just say that you have come to the right place. Now, let's break down the features of the custom Google Home product line so that you can make the right choice to best fit your brand and budget.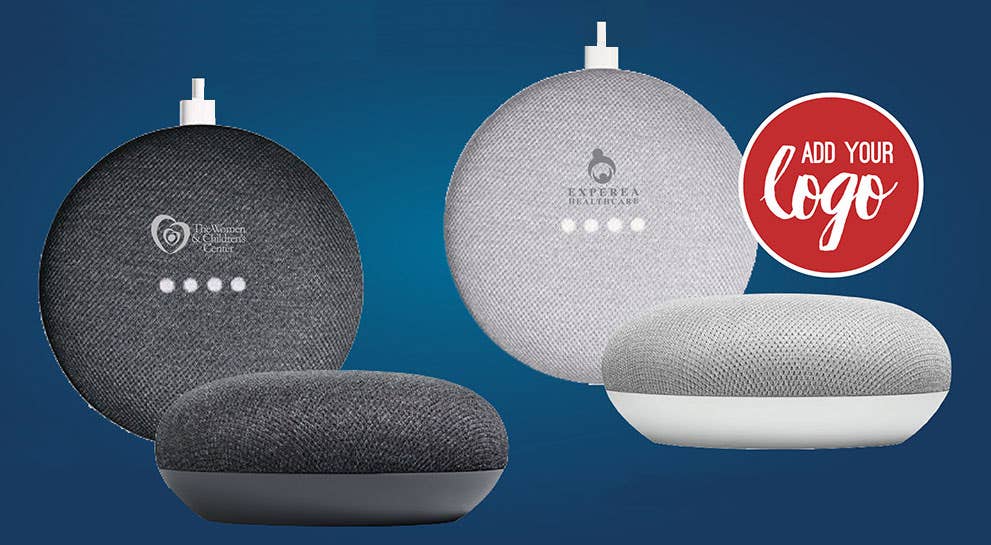 Small But Mighty
Giving the gift of the custom Google Home Mini is one of the smartest decisions you can make this holiday season. It is literally designed to make life easier, but the benefits won't just be reaped on the receiving end. When you choose to invest in this type of high-quality corporate gift from one of the biggest names in the world that everybody already knows and trusts, you will also be solidifying brand loyalty for life.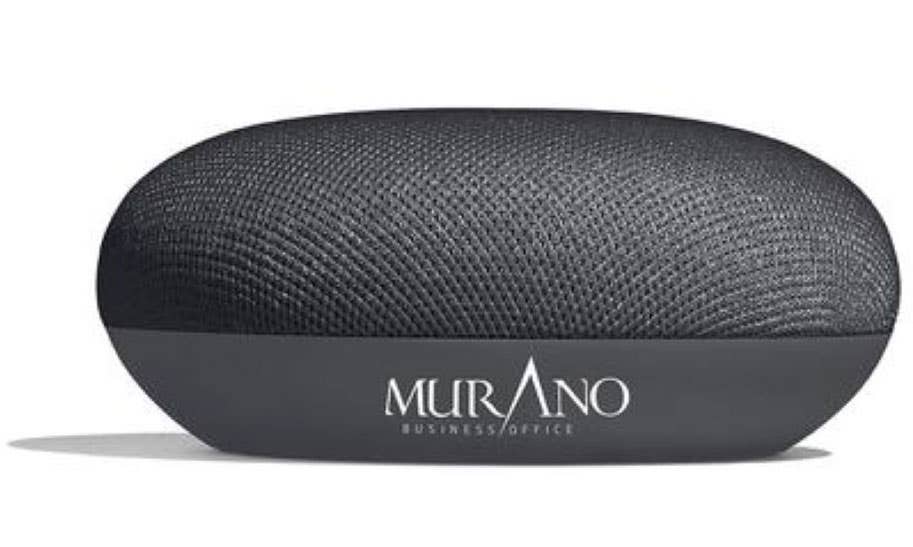 After all, who wouldn't appreciate having the power to listen to podcasts, control the features of their home, enjoy hands-free entertainment, and schedule out the details of their day without having to even get up to do it? This type of smart time-saver will literally help people maximize their day-to-day enjoyment, and with your high-quality logo emblazoned right on the unit itself, it is bound to make a positive impression that will truly last.
Even better, when you choose to go with the custom Google Home Mini, you don't have to sacrifice functionality. In fact, the main difference between the custom Google Home and the custom Google Home Mini is really just sound quality, and this means that your clients and employees can still enjoy all the perks of this wonderful technology at the type of price that works for everyone.
Don't think that the Mini version skimps on delivering big sound though. This tiny, highly powerful speaker still packs a mighty punch and can be charged with a micro-USB unit, meaning that it can be placed literally anywhere. Even better, like its other cousins in the custom Google Home series, the custom Google mini is designed to be compatible with over 5000 other devices, so no need to worry about switching up those subscription services.
These devices also work as great complements to already existing Google Home Systems or other home assistant devices in that they can be synced and paired to work as auxiliary units, which means that they are a totally safe bet even for people who already have an existing assistant system already in place.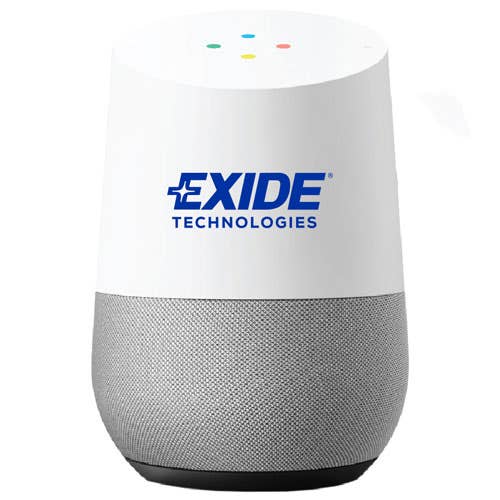 That said, anybody who wants to really give a high-caliber gift to remember can always opt to upgrade to the custom Google Home unit as well. It not only delivers loads of bass but is also more responsive to voice input. For all those music freaks, the next-level sound quality of the branded Google Home Max can literally blow the roof off, and while it is an investment, it also is one that is bound to pay off in spades.
No matter what type of innovative high-quality product from the custom Google Home series you choose to gift this holiday season or beyond, you can rest assured that with your color logo sitting front and center, your clients, employees and anybody else who visits their home will have a lasting impression of a brand that knows the value of a high-quality product that is built to last.
Remember, if you have any questions about this series or any of the other types of amazing custom branded merchandise that we have to offer, don't be afraid to reach out! Our handy virtual design tools help make the ordering process a breeze, and we will be happy to offer a virtual preview of any logo design so that you can ensure you nail down the right type of impression each and every time you shop.