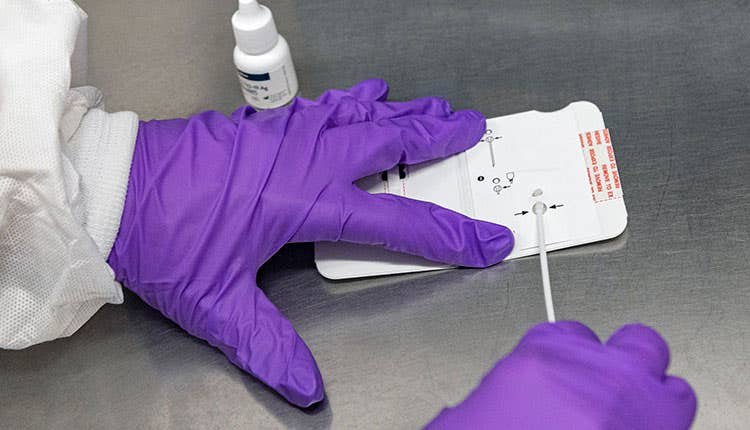 How COVID-19 Testing Programs & Vaccines Work Together
Even with growing vaccination rates, COVID-19 testing programs are still very important for organizations to keep their employees safe moving forward. It's true that many are vaccinated now, but not everyone, and many people still only have one dose. We also need to be concerned about immunocompromised people or others who can't take the vaccine for health reasons. We all have to do our part to help keep everyone safe. If you're an event host or employer, you need to consider investing in the right bulk testing kits for your needs. 
The Vaccine Is Helping
The vaccine is definitely helping, it has been a huge boon for our population, and the infection numbers have improved. It's able to reduce the likelihood of transmission, as well as reduce the effects of the transmission when it happens. It's important that we recognize how effective the vaccines have been for our population. It's also important to remember that it's not perfect. People can still get sick even with two doses of the vaccine. They can even spread the virus while fully vaccinated. If we really want to do everything that we can to keep the numbers down, then there's more that we can do to help support our vaccine use. If we're going to get this virus under control, it's important that we take every conceivable measure to prevent people from getting ill.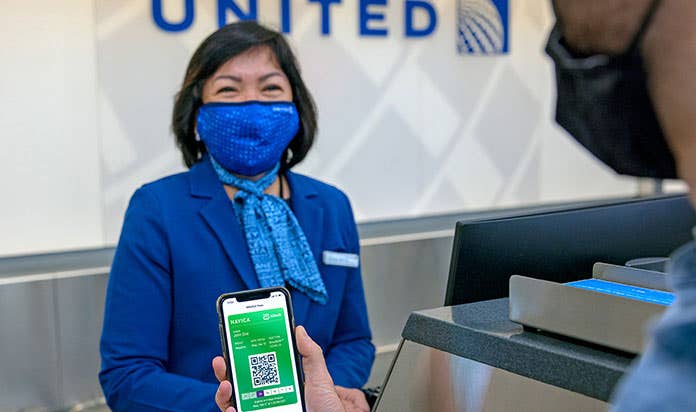 Testing Still Matters!
If we're to reduce the spread as much as possible, it's essential that we continue to perform rapid testing on a wide scale. If someone is double vaccinated and catches COVID, they might be concerned about potentially spreading the virus, and that's where rapid testing can help. If someone feels they may have been exposed to the virus or simply feeling under the weather, it can be very helpful to take the time to use a rapid test to find out if they're in danger of becoming a spreader. This is a way that we can come together as a community to help each other out. Those who have been vaccinated can help keep those who have not by continuing to get tested when they're concerned about potential infection. The more we can do to minimize the chances of transmission, the better. 
The Swiss Cheese Model
The swiss cheese model of pandemic defense is essential if we're going to reduce COVID infections as much as possible. Vaccines are not 100% effective. That's the fact that we're more aware of now. In order to reduce transmission as much as possible, it's going to be necessary to stack up various lines of protection. Picture slices of swiss cheese stacked up beside each other. There are holes in each line of defense, but each of them is likely to catch something that a previous step missed. When you line up these slices of swiss cheese, they create a strong line of defense that proves highly effective against the threat of COVID.
It's very important to ensure as many lines of defense as possible when trying to keep the infection rate down, and that's why rapid testing is still incredibly important despite high vaccination numbers. It's only through committing to the swiss cheese method of defense that we will be able to seriously impact infection rates for COVID. No one form of defense is going to get the job done, which is why testing is just as necessary as ever. Don't let yourself become complacent due to high vaccination rates; they're important, but they don't tell the whole story, and your event or workspace could be responsible for a number of infections if you're not careful. As a host or employer, you have to be as responsible as you can if you want to ensure that you experience a return to normal sooner rather than later.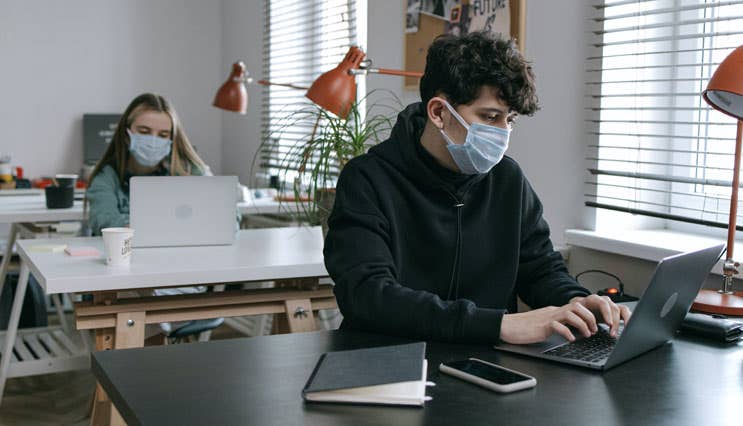 Test Large Events
If you're hosting some kind of large event or concert, then it's well worth your time to invest in bulk testing kits. These kits are a fantastic way to make sure that the people who attend your event are as healthy as possible. One or two people with COVID at a packed large event can be responsible for a superspreader event. If you're planning to host an event, investing in bulk testing kits is an absolute must if you're going to keep everyone safe and sound. You want to be able to rest easy knowing that you're doing everything in your power to keep the spread of COVID down. You'll be able to contribute to your community efforts, and you'll be letting people know that you care about their health and safety. It will reflect positively upon you as an event host or employer when it's obvious that you care for your part in public health and safety. 
Where to Buy COVID-19 Test Kits in Bulk?
If you're getting ready to host a major event, you need to be prepared with bulk testing kits. There are a number of kits that you can use, with up to 97.1% test sensitivity and up to 100% specificity. These tests will ensure that you're getting an incredibly fast and accurate test that you can hand out to a large number of people as they try to enter your event. iPromo offers a wide selection of bulk COVID-19 test kits to ensure that you're getting the results that you need when you need them. We know how important the swiss cheese method of defense is, and we're excited to be able to help protect your employees. If you're looking for pricing on rapid testing kits in bulk, then visit our website today to get a quick quote on any of our test kits.