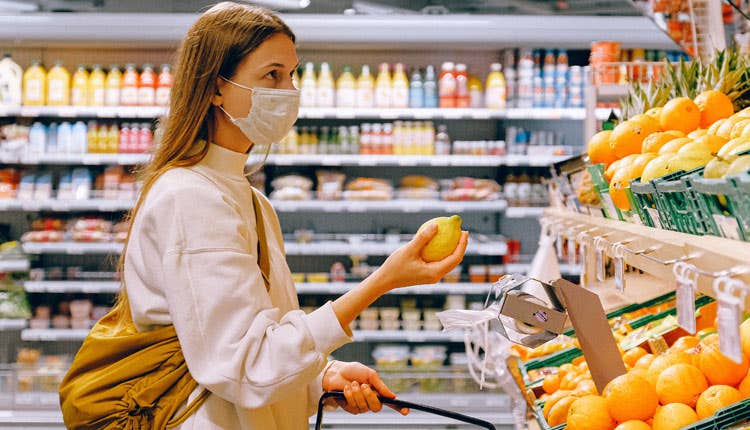 How to Politely Ask Patrons to Wear Face Masks
In many jurisdictions, wearing a mask in indoor, public spaces is mandatory. This constitutes a massive and unprecedented social change. Naturally, it has been met with resistance in some quarters. Some people believe that being required to wear a mask is an infringement of their personal rights and freedoms. Others find masks uncomfortable or believe they have difficulty breathing while wearing them. Yet others doubt or misunderstand the science that supports mask-wearing as an effective, low-cost strategy to reduce the spread of COVID-19.
After more than half a year of research, infectious disease specialists are now convinced that mask utilization in public is a beneficial intervention for shortening and reducing the impact of the pandemic, which is why they have been made mandatory in some jurisdictions.
This conflict between scientific, legal, and public opinion presents a unique challenge for businesses already overwhelmed by the stress of reopening during a pandemic. Given the range of views and the strong feelings some people have towards this new practice, it is hard to predict how someone will react when they are asked to put one on.
Several stories have been in the news about patrons of a business reacting angrily and confrontational when asked to put on a mask. People have become especially irate when they have been asked to leave the premises because they do not have a mask. 
There are strategies that business operators can employ to decrease the likelihood that the situation will escalate when they must broach the subject of mask-wearing with a patron. Key strategies include de-escalating language, prioritizing when to broach the subject, and posting clear signage.
Signage
Establishments preparing to reopen should place prominent, plain-language signs at their business' entrance that explain the new rules. Even in jurisdictions where mask-wearing is not mandatory, business operators have the right to make it a requirement in their premises. In either case, the new expectations should be clearly communicated with signage to reduce the likelihood of surprise or individual patrons feeling singled out.
Having clear signage will pave the way for staff to have a smooth and respectful conversation with patrons who need a gentle reminder to mask wear by making it clear that this is a universal expectation.
Language
Staff returning to work will require training to implement a variety of new interventions designed to control the pandemic. Training on how to approach patrons who do not have a mask will be a crucial component of safe reopening. 
The way a question or request is framed can make a huge difference in how a person reacts. Making the assumption that the recipient of the request has a fundamental sense of justice and appealing to this can help to defuse a potentially confrontational situation. Staff can also reduce the likelihood of tension by making the assumption that the patron has simply forgotten the mask, rather than assuming that this is a deliberate choice.
For example, a language like "Welcome to our store! It would help all of our staff and patrons to feel safe if you wore a mask while you were with us today" is one option. A phrase like this first lets the patron know they are wanted in the store. It then appeals to their desire to help others.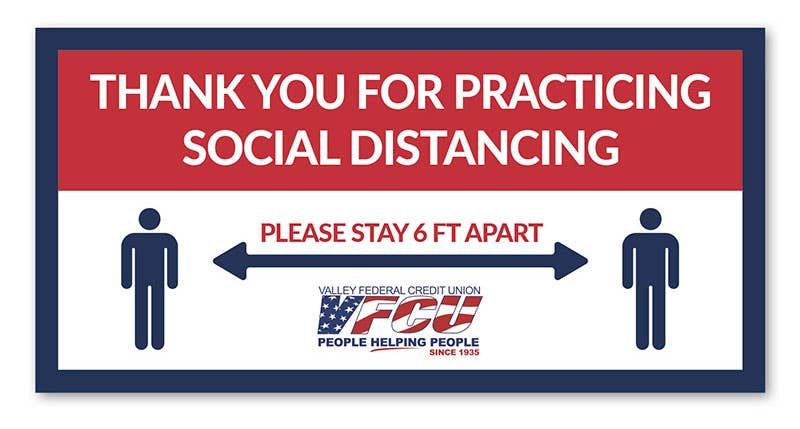 Simply offering a complimentary, disposable mask to patrons is one way to diffuse tension. This type of store policy allows staff to use a phrase like "Welcome! Can I offer you a mask today?" Offering the mask for free makes it hard for the patron to say no and avoids embarrassment, confrontation, and loss of sales that could stem from having to turn people away. This is an especially good practice for establishment in areas where mask-wearing is legally required.
iPromo offers very low-cost disposable masks in bulk to offer patrons if they do not own a mask. Best of all, these low cost options can be shipped in 24-48 hours so you receive them quickly!
The Disposable 3 Ply Face Masks are light and breathable with three layers of protection as well as stretchable ear loops that fit most adults.
These KN95 Respirator Face Masks are available with 24-hour rush shipping.  These lightweight, breathable masks offer additional protection for those who need it.
This USA-made, 3-Ply Face Mask can be customized with business logos and other images so patrons remember your establishment if they hang on to the mask while they continue their shopping or errands. The 3-ply masks can be decorated in screen print or full color. Turnaround time for a 1-color screenprint is 4 business days. The turnaround time for full color is 6 business days.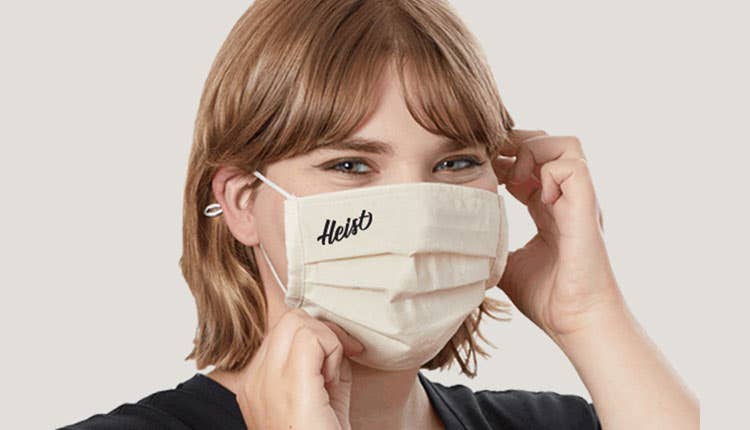 De-escalation Strategies
If patrons do become agitated when they are approached about a mask, there are some strategies that returning staff can be briefed on that can help to diffuse the situation and restore calm. 
Conveniently, giving someone adequate personal space is one strategy to calm an agitated person. If patrons are becoming confrontational about being asked to mask-wear, staff can take a step back, and be silent for a moment while the person vents. When there is an opportunity to speak, let the patron know that their feelings are valid and that you understand their concerns. The staff member can then calmly call the patron's attention to store signage and let them know that they are asking all patrons to wear a mask. 
Listening to an agitated patron air their concerns can be a good way to learn why the person is resistant and address their specific issues. For example, some people believe that the purpose of the masks is to protect the wearer and that therefore mask-wearing should be a choice. If this concern is shared, the staff can explain that the purpose of the mask is to protect other people. This helps the customer to feel that their concern was listened to and appeals to their sense of community as noted above.
Non-threatening, non-verbal cues are another strategy that can restore a polite conversation. This includes elements like tone, facial expression, and body language. For example, body language such as a gentle smile, leaning forward, open palms, and eye contact are all cues that you are listening and interested in what a person has to say. On the other hand, crossing one's arms and looking away communicates disinterest. Employees can be offered techniques such as this to help them navigate this new customer service terrain. 
It is easy to get defensive in response to a confrontational person, but staying calm is essential for de-escalating the situation. Employers can include tips for staying calm in stressful situations in their reopening training, such as deep breathing. 
As always, patrons who are threatening or violent will need to be asked to leave. Employees should be retrained on whatever protocol the establishment had in place for such a situation. Given how new this expectation is, the struggle to adjust is understandable. Without risking their safety, employees should be supported to rely upon asking customers to leave as a last resort. 

Priorities
The old adage to "pick your battles" is a good principle to apply in this new situation. Think about how long the person will be in the establishment, how many people they will be in contact with while there, and the proximity of that contact.
Consider, for example, aestheticians who will be working with a high turnover of traffic and need to be in close proximity to people's faces to provide services such as waxing and manicures. In this type of occupation, it is essential that all employees have effective masks and good training on how to use them safely. 
For patrons coming to such an establishment wearing a mask is important because of proximity, but they will not be coming in contact with a high volume of people. The risk is lower than it is for employees, but the mask should be insisted upon if services for the face are being provided. On the other hand, if staff will only be working on a person's feet, staff may make a judgment call as to whether or not it is worth it to cause conflict with a highly resistant customer. 
Other factors to consider when determining how vigorously to enforce mask-wearing include whether or not the establishment can consistently implement physical distancing measures that reduce the risk. For example, small storefronts may have a "one customer at a time policy." If this is the case, and mask-wearing is a store policy rather than a legal requirement, the staff person or business operator can use their judgment to determine whether or not to insist that a mask be worn. If business operators are going to insist on mask-wearing, being able to offer a mask is always the best solution.
In jurisdictions where masks are required, stores should be making every effort to ensure that patrons comply with the law. Turning away a patron is the last thing any business operator wants to have to do, especially at a time when businesses are trying to recover from being closed. Providing complimentary masks is a simple way that businesses and staff can facilitate positive interactions with customers as they try to adapt to the new normal. If you are looking for the right PPE for your establishment, we have you covered with our unparalleled selection.