Why Employers Should Buy Face Masks for Employees & Customers
As employers reopen businesses, it can be challenging to determine what their obligations are with regard to providing masks to employees and customers. There are also considerations regarding which course of action will allow businesses to operate more smoothly and safely.
One source of confusion is that there is conflicting information regarding legal obligations because legal requirements with regards to mask-wearing are not the same in each city and state. Some states and cities require masks to be worn in public, while others recommend mask-wearing. Employers are advised to thoroughly review the legal requirements in their jurisdictions.
Another source of confusion with regards to the obligation to provide masks is uncertainty as to whether or not non-medical cloth masks constitute personal protective equipment (PPE). Since the objective of cloth masks is to prevent the wearer from spreading the virus to others, rather than to protect themselves from infection, they are not PPE. Additionally, since the staff is expected to wear the cloth masks outside of work settings, they are not considered work-related equipment.
The confusion regarding legal requirements aside, there are many excellent reasons why it makes sense for employers to provide a complimentary mask to employees and customers. Masks are one of the most important actions members of society can take to reduce the spread of the coronavirus and make it through the pandemic as quickly and safely as possible. Reducing barriers to mask-wearing allows society to return to normal as quickly as possible.
For employers, there are many specific reasons related to cost-effectiveness, customer retention, and business ethics that make acquiring cloth masks that can be provided free of charge a wise component of a safe reopening strategy.
iPromo has all the customizable cloth masks and disposable masks to help employers reopen safely and affordably. Details on a couple of our options are provided below.
Cost-Effectiveness
Since the legal obligation to provide cloth masks to staff is unclear, it may seem more affordable to expect employees to provide this item themselves, especially at a time when there are many other increases to operating costs. However, this view is short-sighted.
Mask wearing is new to us all and many people have reasons for being reluctant to comply with this practice. One basic way that operating costs can increase is dealing with hassles when employees arrive at work without a mask. In locations where masks are required indoors, this would require sending the employee home and inevitably lead to decreased productivity that day.
Especially for employers with large workforces, inconsistent mask utilization can lead to an outbreak at the worksite. This scenario will certainly lead to the business being shut down for some period of time so that public health interventions and contact tracing can occur. Moreover, given what is now known about the potential recovery time from COVID-19, this could lead to many members of the workforce off on sick leave for an extended period of time.
Once an establishment is associated with an outbreak, this may be a deterrent to potential customers when the business reopens, having a further negative impact on revenue.
There are many affordable cloth masks on the market that can be bought in bulk. This expense constitutes a drop in the bucket to the overall cost of re-opening. It is one of the most affordable ways in which employers can avoid the adverse outcomes stemming from employee absenteeism and the fall-out from an outbreak at the worksite.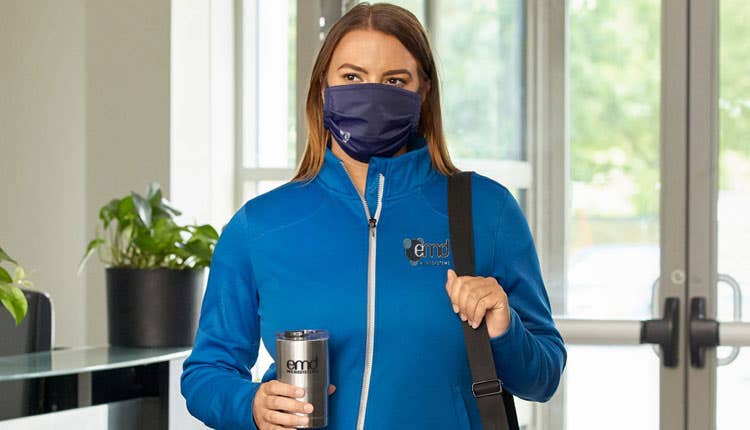 When all employees have been outfitted with a washable mask, they can be encouraged to handwash the mask in warm water at the end of the workday and leave it at work overnight to dry. This avoids any issues with employees forgetting to bring it to work.
We offer a wide range of options that can be ordered in quantities to match the size and budget of any workforce. These Custom Full Color 2-Layer Seamless Cloth Face Masks are a great option for businesses with a sizable workforce. It can be customized with the business' logo or branding in full color. The employer's design creates a pattern on the front of the mask. This mask is polyester on the outside, cotton on the inside with ear loops. This product can be produced in 21 business days. 
---
This Woven Face Mask is a practical choice for employers with smaller workforces. Made of white polyester, this mask has straps that go around the back of the end, rather than ear loops, which some people find more comfortable. It can be decorated with a screen print in one color and one location.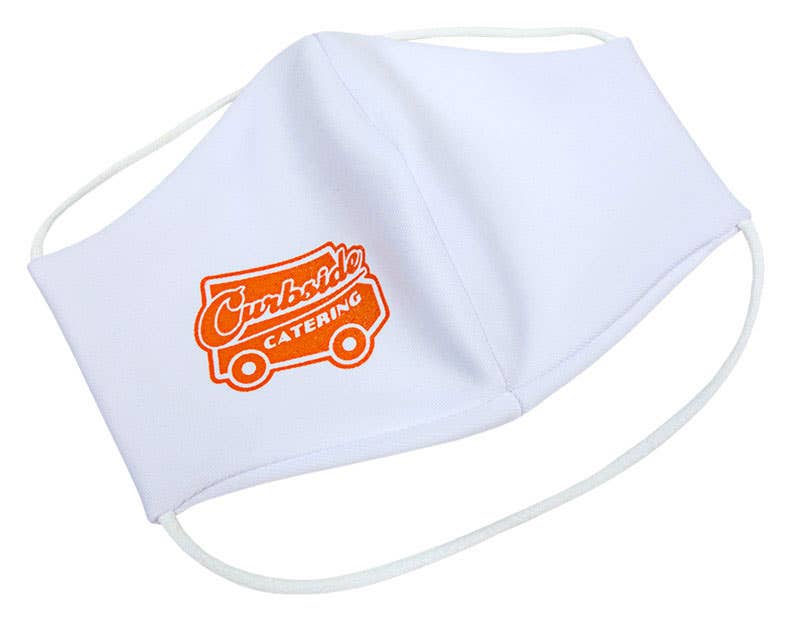 ---
These Reusable Pleated Face Masks in navy blue is a stylish choice for those in industries wanting to match the mask to a uniform of similar color. It can be decorated with a 1-color screen print or with full color in one location. This two-layer mask has a metal nose plate and elastic ear straps for a secure, comfortable fit.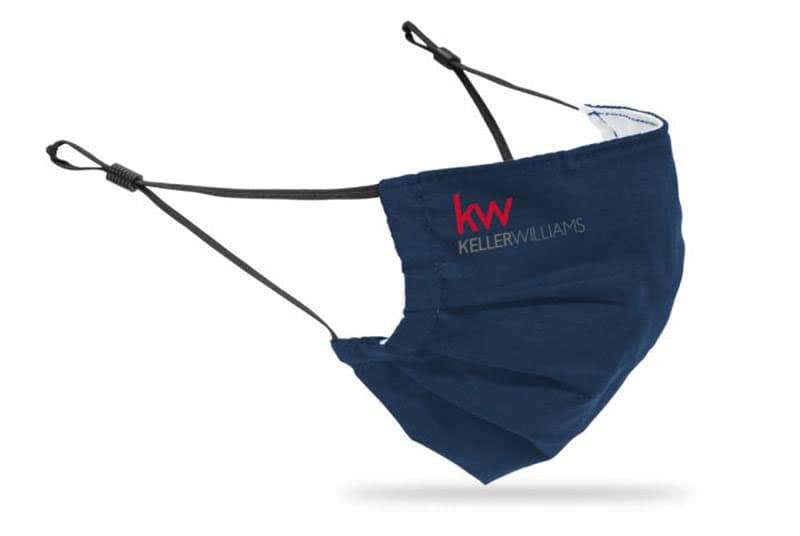 ---
This Cotton 3-Ply Mask is a great choice for those seeking a bold promotional statement. It is decorated across the entire front using a four-color dye sublimated process. The mask is dust-proof and windproof, making it perfect for the outdoors. 
---
This Ladies Small Cotton Reusable Mask is a nice choice for businesses that serve a primarily female clientele. Providing an option like this is helpful for patrons with a smaller face who still want to ensure that their mask fits properly. This 4-layer, cotton mask can be decorated in one location using 1-color screen print or full color.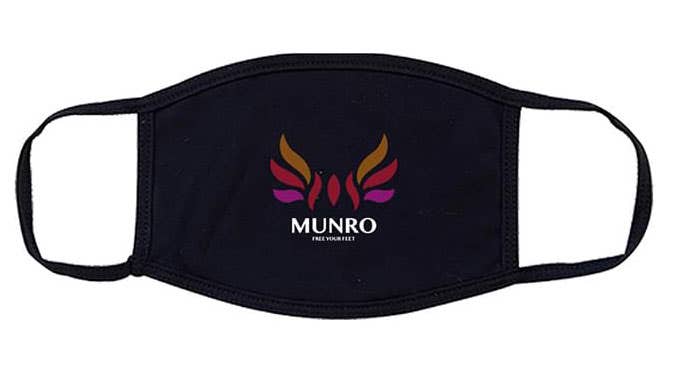 ---
This USA Made Full Color Adjustable Face Mask is designed using three ear slots. It is a good promotional item for settings where children and adults will be present, such as museums and schools. Decorated in full color, edge-to-edge of the front surface, this item can be produced in 5-10 business days.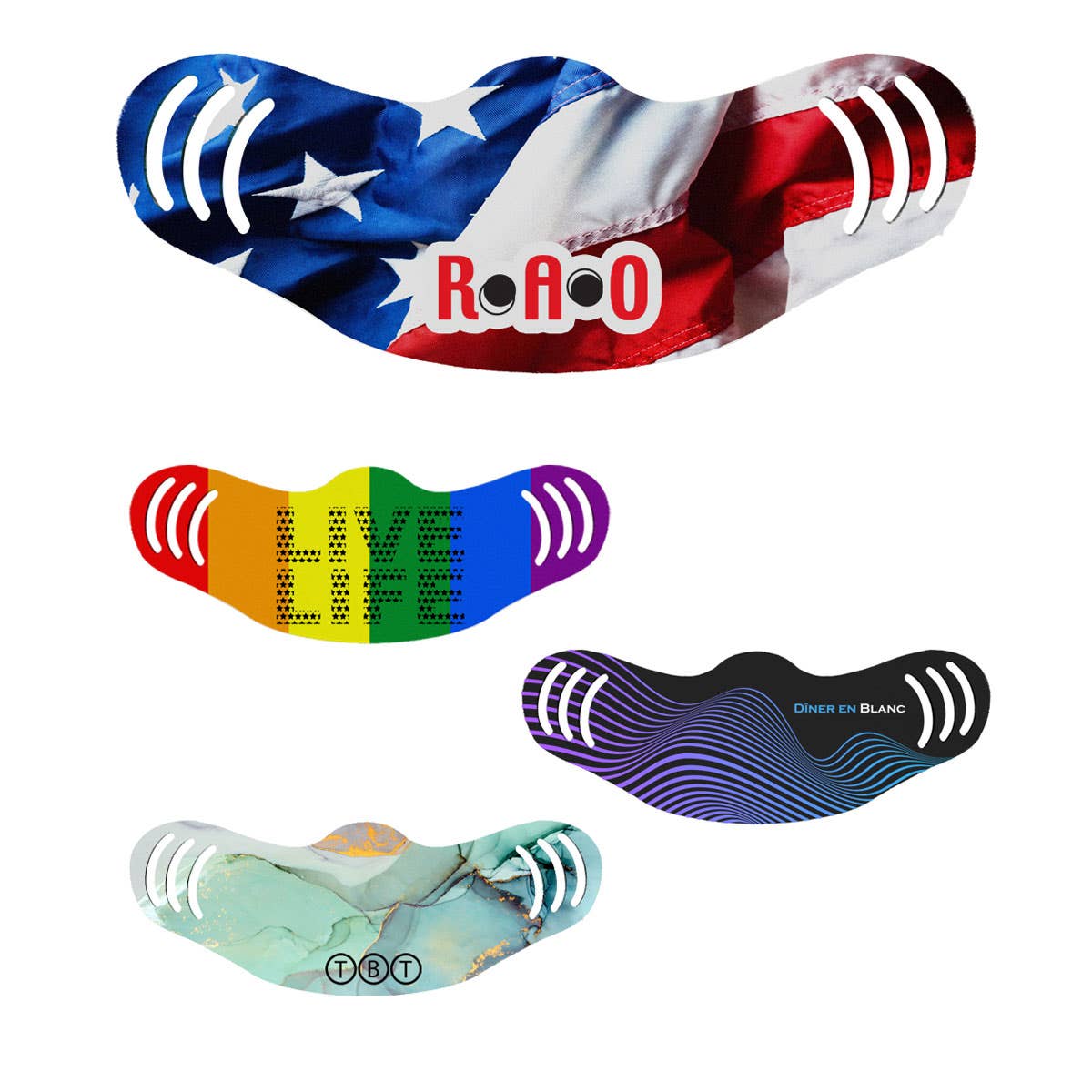 ---
Customer Service and Retention
As noted above, there are many reasons why people are struggling with the concept of mask-wearing. Some find them uncomfortable, and some do not believe they are effective at slowing the spread of the coronavirus. Others strongly believe that the requirement to wear a mask is an infringement on their personal rights and freedoms.
When a customer walks into an establishment not wearing a mask, there is no way for staff to determine their motives. They may have simply forgotten it or they could have strong beliefs against mask-wearing. If customers are asked to leave the premises because they do not have a mask, there is no telling how that conversation may go.
If customers don't have a mask, staff can simply provide one to avoid confrontation. This increases personal safety for staff, both from the virus and irate customers.
The risk of confrontation aside, no one wants to turn away paying customers. Given how new this practice is, it is inevitable that some customers will forget to bring a mask. It is quite a shame to lose a sale at a time when businesses are trying to recover from months of lockdown, simply because a nice customer forgot to bring a mask.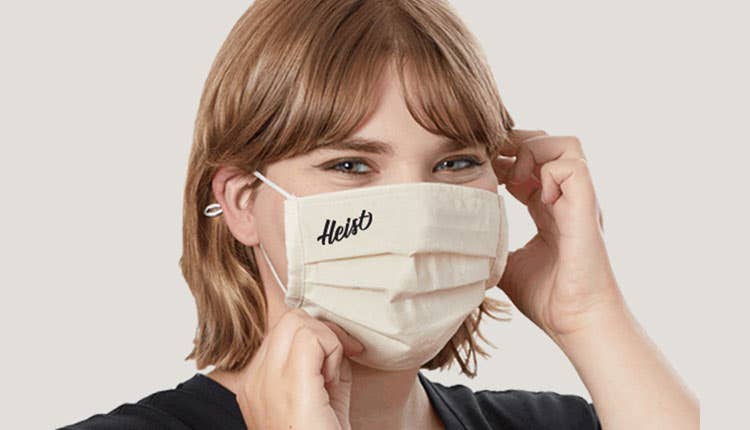 From the standpoint of customer service, making complimentary masks available is just a nice thing to do. Everyone is dealing with uncertainty and many people are feeling overwhelmed. When customers know they can frequent your establishment without having to worry that a long day of errand running will be ruined because they made an oversight, they are more likely to be relaxed, happy, returning customers.
Related to the outbreak risks noted above, an outbreak stemming from customer visits is a serious concern for business operators. Especially for high-turnover businesses, contact tracing of customers who were in the store during the time frame of an outbreak is a complicated, time-consuming nightmare. Employers can be as vigilant as they like with ensuring that their staff wears masks, but if there is a steady stream of customer traffic in the establishment unmasked, the outbreak risk is not avoided.
Disposable masks are a great, cost-effective option that can easily be made available to customers who do not have one. The masks are so affordable that they will more than pay for themselves in increased sales through better customer retention.
These disposable Custom Printed USA Made 3-Ply Face Masks can be decorated with full-color or screen print. Rush-shipping is available in 4 business days for 1 color imprint and 6 business days for full color. This non-woven mask is effective at filtering out small droplets. The mask can be ordered in a wide range of quantities to help employers ensure they can order the amount that makes financial sense for their business.
Given the major financial losses businesses have suffered this year, all business operators are struggling to come up with a reopening plan that is safe and ethical, without crippling their budgets.
Since people are expected to provide their own mask, employers may be tempted to leave the cost of supplying masks out of their budget. This approach is penny wise, pound foolish. The preventative measure of providing free masks is an effective way to reduce the costs of navigating business during the pandemic by avoiding the costs of outbreaks, absenteeism, and lost customers.
Infectious disease experts recommend mask-wearing as an effective way to contain respiratory droplets and discourage people from touching their faces. In order to ensure that masks are implemented effectively, there are other steps employers will need to take to support their teams with proper mask usage.
Employers are advised to provide training on how to wear masks effectively and how to keep them from becoming contaminated. Masks must cover the face and nose at all times to effectively contain respiratory droplets. A mask that fits well comes up to the bridge of the nose and down to the chin.
Employees equipped with cloth masks should also be provided with guidance on how to keep the mask clean and encouraged to avoid touching, moving, or removing the mask throughout the workday. They should also be aware that masks should never be shared under any circumstances.
If disposable masks are provided, employees should be given training on how to dispose of them safely and furnished with a safe disposal location.
Ensuring that everyone who will be coming to the establishment can easily and safely wear a mask the entire time they are there is one of the easiest and least costly ways to ensure that customers and staff stay healthy and that business runs smoothly. If you are looking for the right PPE to suit your needs, check out our wide selection at iPromo.