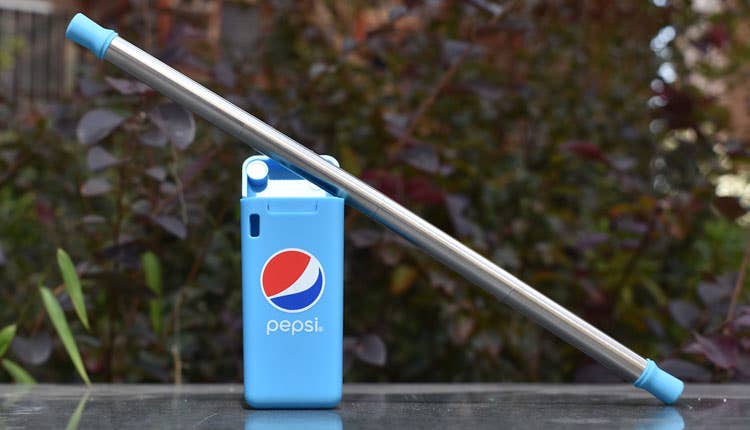 Join the Movement You Can No Longer Ignore with Custom Branded Metal Straws
Show off your brand at the dinner table with eco-friendly reusable stainless steels straws
With the recent ban of plastic straws in California, we expect this trend to spread globally. By investing in sustainable promotional items, you'll raise brand awareness and bolster your company's CSR image. Many companies have a CSR page (here is an example CSR page from Cisco), but people want to see companies take action rather than just talking about some far-off projections of reduced emissions.
We'll be showing you how custom metal straws can work hard to deliver brand awareness and appreciation. You'll also be able to find here the guide you need to find the right model to showcase your brand, and we'll also discuss branding opportunities with each model.
What custom metal straws can do for your brand
Eco-friendly image
What better way to show off your corporate social responsibility than with the latest trend in zero waste utensils.
Lasting impression
Reusable straws don't have a shelf-life. And with the zero-waste trend that is spreading across offices, homes, coffee shops and stores, there's an emphasis that reusable products needed to be cherished, not thrown-away. People may very well receive your custom reusable straw and use it for decades to come, making it a low-cost, long-term investment.
This is the very reason we only provide our customers with stainless steel, a robust product, that looks high value and doesn't tarnish over time. You may see straws made from glass, but even those that are shatter-resistant still don't hold the same durability factor of the stainless steel models.
---

---
Leading-edge brand values
Giving your customers, employees or even leads your metal straws embeds your company as modern.
Future-focused
Investing in the environment and the overall reduction in plastic gives a powerful message that you're business has a long-term strategy. You're not a company that is set to be around for a couple years and plan to harbor unsustainable practices to better your bottom line.
Again, when a person receives this gift from you, they'll associate your business with green practices.
Investing in reusable straws gives you these positive, effective brand connotations without it really being an investment at all. With our range starting from as little as $0.81, you can make a significant impact with a small price tag.
Our custom metal straw wholesale range
This is our most affordable product, but we ensure that it is of high quality. Being in the promotional business for almost twenty years has driven home to us the importance of quality when advertising your product.
Think of someone huffing in frustration at a pen that has lasted a single day before exploding ink over their report. They look down and see your companies name. Even when we put our business suit on, we are emotional beings. And we often attach our emotions to people or objects that influenced these emotions. So when that person has the opportunity to go with your product or a competitor's, you're already on the back foot. And what's most ironic is that you were the one who invested in promoting your brand. This is why the quality of our goods is important to us. Throw-away gimmicks don't create positive lasting impressions for your business.
These come with a pouch which you should see as a marketing opportunity. You can place a simplified, engaging summary of your CSR, a 10% next purchase discount code, or some info on an upcoming product launch.
Our Wisedom custom straws come as an entire kit. Each freebie comes with:
Stainless steel straw laser engraved with your logo
Cleaning brush suitable for long-term use
Branded pouch: we apply your artwork using a precision printing press.
Squirtle Telescoping Stainless Steel Reusable Straws
The Squirtle model is our most portable option. It easily folds down and fits in your pocket. Your promotional product is more likely to be used when it's convenient to transport. The more your branded products are used, the more they work to boost brand awareness and recognition.
These come in a variety of colors: silver, black, rose red and pink.
You can also adjust the length of this model from a minimum of 145mm all the way to 220mm.
The lowest adjustment makes it suitable for mugs, tea cups, wine glasses and, children's cups. Stretch it out to its longest setting, and you've got the perfect straw for soft drink cans, beer bottles, the "venti" size at Starbucks and large mason jars.
Here are the main features that impress:
color pad or laser engraving available on the metal carrying case
laser-engraved, telescopic straw
a cleaning straw that fits inside the straw and carrying case for long term use
rubber tips add comfort and durability
We've also designed this product to come in a holder that not only looks high end but clips onto a key chain. We laser-engrave this straw holder to maximize your brand's visibility.
The Squirtle is the reusable straw will intrigue your customers. It's the product that a friend at a coffee shop will pause to ask where you got that, and will see your company name as they examine the features. The whole purpose of promoting your company is to stand out as being different to your competitors, which is why investing in a unique product, like this, is such a sound business decision.
The Strawman has all of the features of the Squirtle except that it's a collapsible metal straw rather than telescopic.
It still comes with a stylish keychain straw holder. And you can order these in light grey, light green, pink and black. The overall design is less sleek and more playful, so we give this option to match up with brand tones. It also includes the rubber tips that reduce the risk of burning your mouth but also increase the Strawman's durability.
As with all of our straws, we customise both the straw and the case.
Strauss Collapsible Stainless Steel Straws
The Strauss has an industrial finish to both the packaging, and the reusable straw using heavy duty stainless steel.
It comes with identical features to the Strawman:
color pad or laser engraving available on the metal carrying case;
laser-engraved, telescopic straw;
a cleaning straw that fits inside the straw and carrying case for longterm use;
rubber tips add comfort and durability;
It also comes with a mini cleaning brush that slots nicely into the carrier case. Again, this is a keychain model os expect people to be carrying your brand around in their pocket or handbag!
Choosing straw thickness
Our straws are available with varying thickness. We'll dive into which are suitable for the receiver of your promo gifts here.
8mm: skinny, hot drinks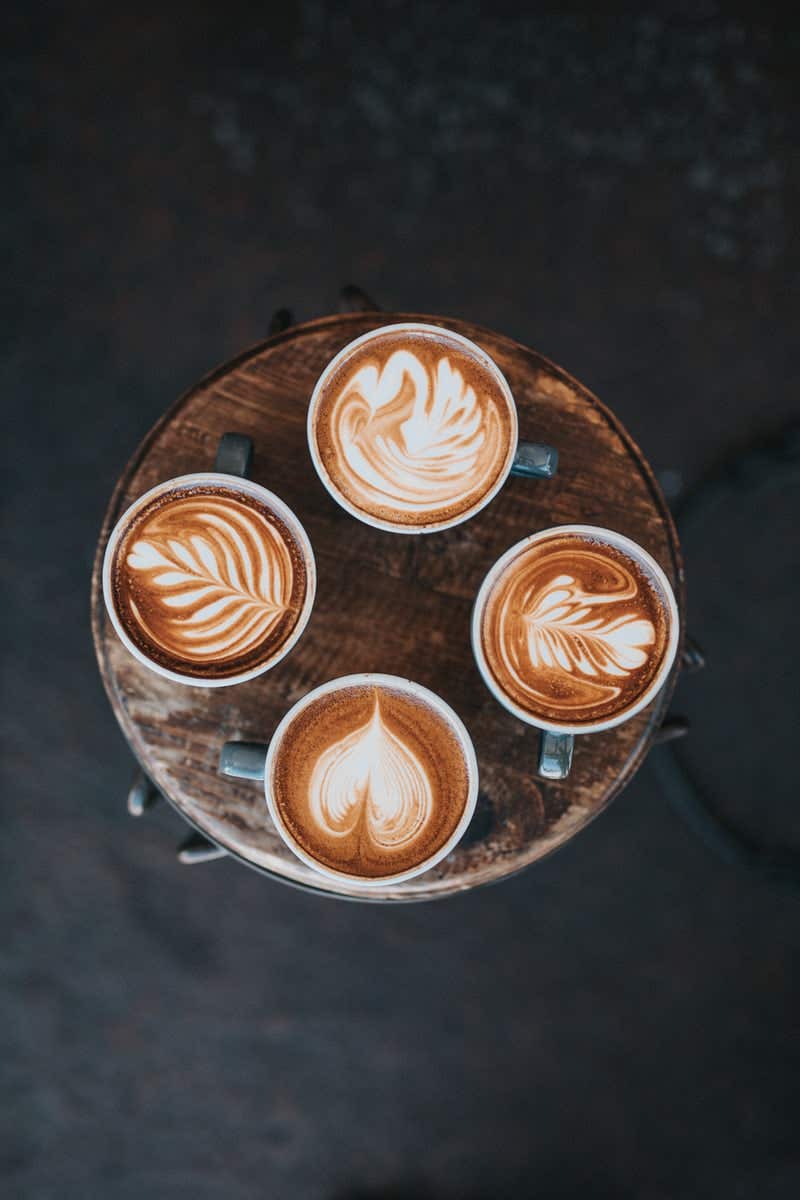 These skinny straws are best for hot drinks and even slot right into the lid of reusable cups. I would suggest as the best option for office works, who, by and large, tend to be high consumers of warm drinks. The inside dimension of these straws is 4mm.
Coffee is an affordable luxury that's a part of most American's daily routine with 400 million cups of coffee consumed in each day. Also, the explosion of coffee shops combined with the decrease in disposable cups makes reusable straws a worthwhile and on-trend venture.
We give you these stats because countries that don't have a tradition of hot beverage consumption will not find great use in slimmer straws. So, if that's the case, it's a good idea to size up…
9.5mm: Mid-sized, "Regulars"
This is your standard straw size. This size is commonly used for water, soft drinks, juice and well-blended smoothies. The diameter is large enough to ensure that orange juice don't reduce suction. The inside diameter of this model is 5.5mm and is great for cooler climates
12mm: Smoothies
This option is most commonly used for smoothies, milkshakes and icy drinks. These are also great for children. And here is another point that needs to be made; if the target demographic of your freebies are parents, they will really appreciate the gesture of reusable straws optimized for children. The inside dimension is 8mm.
Reusable straws give you a head start against your competitors in gaining brand recognition as a responsible company that is passionate about the environment. You can check out our full custom metal straws bulk here.