Why Your Promotional Marketing Strategy is NOT Working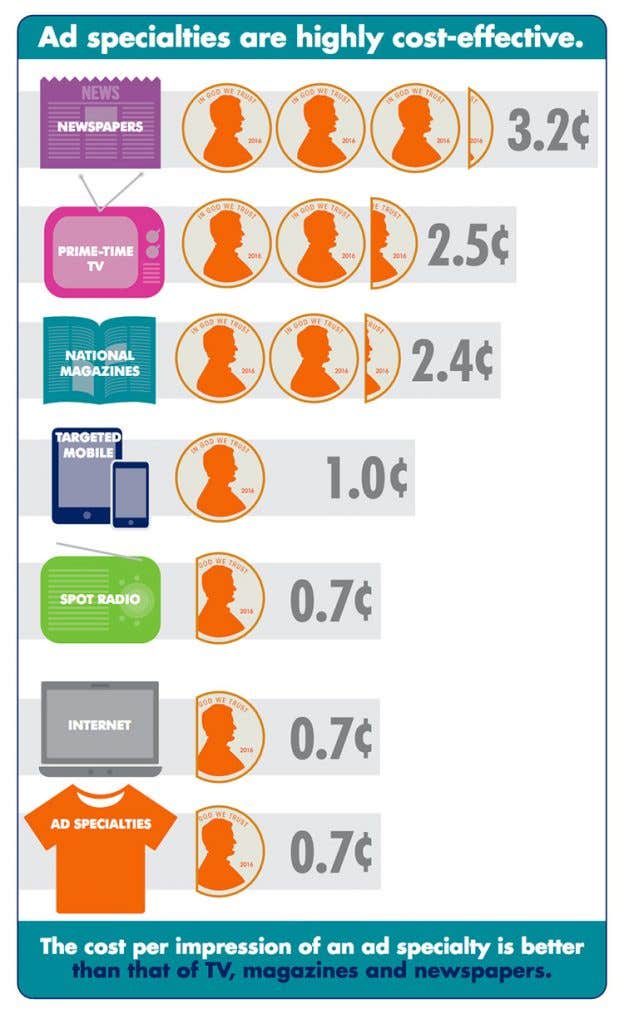 Choosing the right promotional product for your brand or business is a task that requires careful planning, extensive analysis, and some good old-fashioned creativity. You can't just slap your company logo on a pen or coffee mug and hope for the best anymore. Choosing the right promotional product means selecting something that provides immediate value for your ideal customers while also creating hype for your company.
If you are currently investing in promotional products, or thinking of making an investment in promotional products to grow your business, knowing what won't work is certainly helpful. We decided to create this blog post to help you avoid some common pitfalls businesses face when crafting their promotional marketing strategies. We want to help you discover the best way to find a promotional product that is effective, useful, and will have the most branding impact for your company.
Did You Identify Your Target Audience?
Before you do anything, it's crucial to spend some time figuring out what the target audience for your promotional marketing campaign is. Without clarity on who you are trying to reach out to, you could be wasting lots of time and money. Many companies skip this essential step and end up wondering why there promotional marketing strategy was not well received. Don't be one of those companies.
Ask questions like:
Are we looking for products that draw in new customers or are we aiming to please current customers?
How can our promotional product add the most value to our target customer's life?
How does our target audience spend most of their time?
What is the demographic (age, sex) of our target audience?
Is Your Product Useful?
A recent study conducted by the Advertising Specialty Institute found that "consumers will be much more likely to keep a promotional product that is useful. About 8 in 10 (77%) of product recipients indicated that a product's usefulness is the primary reason to keep it." This means that if you are providing products don't immediately add value to your target customer's daily life, you might be wasting your time. Custom products like bags, outerwear, writing instruments, and USB drives are all extremely useful and will likely find a place in the everyday lives of your target audience. Just imagine your logo or message on a product that actually makes someone's life better. Brand recognition at its finest!
Did You Choose Quantity Over Quality to Save Money?
The old adage "you get what you pay for" certainly holds true with promotional products. Sometimes decision makers will try to cut costs with their promotional marketing campaign by choosing cheaply manufactured products. This can lead to disaster, because a cheap product that stops working shortly after it is received can significantly damage the reputation of your business. A cheap product will also make the gesture of giving away something for free a mute point. Handing out cheap products is worse than not handing out anything at all. It pays to invest in a quality product that serves it's recipient for a long period of time.
Is Your Promotional Product Displaying a Clear Message?
The best promotional products are useful, resonate with the target audience, and convey a clear message. If the product is relevant to your brand, your marketing strategy will reach new heights. For example, companies like Coca-Cola and Heineken have offered custom headphones shaped like bottle caps to reinforce their product lines and emphasize that they are leaders in the beverage industry. However, if you aren't a beverage company, offering this promotional product would make no sense and could even confuse your customers.
Do You Offer the Same Products Every Year?
Some companies fall into the habit of distributing the same products to their customers every single year. As the products pile up on desks, in closets, or in garbage bins, the effectiveness of the gesture diminishes. By keeping your promotional product offerings fresh, the recipients will be excited to see what you are giving out each year. This can have a huge impact on your brand and can strengthen the impact of your promotional marketing strategy. Think about it – how many pens does your target customer actually need? By keeping your promotional product offerings fresh and unique, you are adding intrigue to your customer's life and cementing your company as a creative and interesting brand.
Did You Include a Call to Action?
Another common pitfall for promotional product marketing strategies is not including a way for customers to take action after they receive the product. The item might be useful, stylish, targeted, and fits into your strategy, but if your customers don't have a way to act then you are failing. Include company contact info like a logo, website address, phone number, or QR code, and make every line count to get the maximum return on your promotional product investment.
Promotional marketing strategies are a great way to grow your business and say thanks to your valued customers. By avoiding the common mistakes mentioned above, you can devise a strategy that will help with brand recognition and perhaps even help you add new customers to your business. Remember how essential identifying a target audience is and the importance of selecting useful promotional products. Choose to invest in quality over cheaper products to dramatically increase the impact of your promotional marketing strategy. Always keep your product offerings fresh and original year after year. Ensure that your messaging is clear and include a call to action on your promotional products and you will be well on your way to a successful promotional marketing campaign!
If you're in need of promotional products or need assistance, just start a live chat with one of our promotional product experts or call us directly at (888) 994-7766 and we'll be happy to help!