Promotional Products for Marketing Senior Living Communities
Ideas for better giveaways to assisted living facilities and nursing homes - health, wellness, and convenience items are key.
If you own or operate a senior living center, this one is for you. If you aren't already, it is advised that you start using promotional items for seniors in order to get more clients. Don't think its necessary? Think again.
The elderly population in the United States is expanding at a fast rate. Many Baby Boomers are retiring and starting to reach an age where they want (or need) different senior services.
According to Boston Interactive, senior citizens make up one-third of the population in the United States. That means one-third of the population will likely need (or at least thought of) the services of a senior living community. Marketing is important as you are not the only place in town.
Here are a few interesting stats from the CDC:
There are 15,600 nursing homes in the United States as of 2014.
68 percent of these are for-profit.
Approximately 1.7 million beds among all facilities combined.
As with all businesses, it is about your brand. You need to show prospective clients why you are the right facility for them. You also need to imprint your brand with them. That way, they think of you when it comes time to seek such services.
"Choosing the right community is a tremendously important decision for your prospects. They might be looking for options for themselves or an adult trying to decide where their parents should live." – Senior Care Growth
Marketing senior living can be difficult, but we put together this article to help guide you through a few key aspects. In addition to knowing the proper terms associated with each type of care provided, you can also learn how to use promotional items for seniors to help with reaching new clients.
Know the Terms Related to Marketing Senior Care
When it comes to marketing senior living, understanding the different industry types can put you ahead of the competition. When you implement your marketing strategy, you need to understand "who" you are marketing to since different people need different senior care.
Here are the three most common types of senior care and acronyms used in the senior care industry.
Independent Living ("IL") – Independent living is provided for seniors who want to live on their own, but still need certain services that can be provided by others. It allows for seniors to come and go as they please but are set up with social gatherings to meet others, activities such as exercise facilities and workout classes, and even food halls where they can order meals and eat with others in the community.
Assisted Living ("AL") – Assisted living is for those who want to live on their own, but are generally unable to for a number of reasons. Assisting living communities often staff nurses that can help with general issues such as getting around town (driving) and grocery shopping. Assisted living is for those who are independent with much of their day to day activities, but still need assistance for certain things.
Long-Term Care – ("LTC") – Long-term care is for those who absolutely cannot live independently. This is often due to health issues such as not being able to walk unassisted. Long-term care facilities are staffed with nurses and likely have a doctor on staff.
It is important to understand the different type of facilities as marketing for senior living can vary. If marketing to independent living candidates, you will market directly to them. For long-term care candidates, you would market to the families of those needing the care.
Can You Use Promotional Products for Senior Citizens' Marketing?
The short answer to this question is "yes." Promotional items work for just about every industry, including senior care. Regardless if you are a senior care facility recruiting new people; or, you are trying to sell to the community itself, you can use promotional items for seniors to accomplish your goal.
Research shows that more than half of people who receive a promotional product have a more favorable opinion of the company that gave it to them. That statistic alone shows that you can use promotional products to market senior living. You want people to remember you and these products do just that. In addition, your competitor likely isn't use them which puts you even further ahead of the game.
"The majority of people who receive a promotional product are also more likely to have a favorable impression of the company that gave it to them." – Forbes
Promotional products are also an inexpensive form of advertising. These items get you a lot of impressions, so you are seen not only by the recipient, but also their friends, family, and even strangers. The average cost per impression for these items is less than a penny. Compared to mobile (one cent), magazines (2.4 cents), television (2.5 cents), and newspapers (3.2 cents), promotional products are the way to go.
Finally, Baby Boomers (your biggest target audience) own an average of 28 promotional products already. Yes, 28. So while you are reading this, they are looking at 28 other brands laying around their house.
What Are Some Common Products for Marketing Senior Care?
Ah, the big question. Now that you have an idea that marketing senior living with promotional items may work for you, you are likely wondering what the best products are to use. Well, the answer is not as easy as it seems.
You need to choose a useful product, not just something you think will work. According to Specialty Advertising Institute, usefulness is the main reason why people retain promotional items. This means that you need to provide something useful in order to maximize your impressions.
Here is a short list of items that are regularly used as senior promotional items. Also note that you can always reach out to us and we can recommend numerous items that we offer, all within your marketing budget.
---
1. Custom Tote Bags
Custom tote bags are very useful for seniors. Many travel to the grocery store multiple times per week and having a bag with your logo on it will certainly help your brand. Not only will they remember you, but their friends will also inquire when they see it.
Now, here is a statistic that will shock you. 84 percent of Baby Boomers already own some type of promotional bag. They are currently carrying one with someone else's branding, so you need to step up and make sure that yours is the branding they have.
Bags earn an average of 3,300 impressions over the 11-month period that they are kept. One of the best things is it cost you less than 2/10th of a penny for each impression they earn. That is a fraction of the cost of any other advertising medium.
---
2. Personal Care Products
You can always get the attention of a potential client with personal care products. Seniors love these as they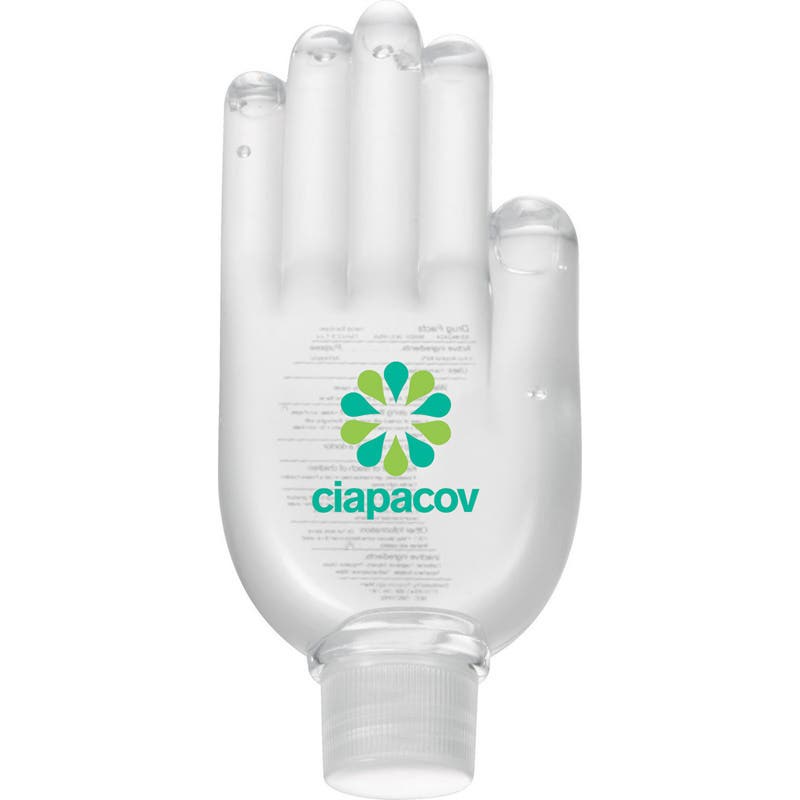 are healthy and small enough to carry in a purse or pocket. These items can include:
Personal care items such as these make perfect promotional products for senior citizens. Since they are useful, you can set your mind at ease knowing they will be carried around and seen by many. They are also inexpensive when you compare impressions to cost.
---
3. Drinkware, Shakers and Blenders
Continuing with useful items, drinkware is always one of the best ways to hit a homerun with potential clients.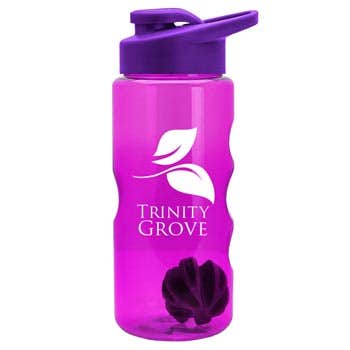 As with custom tote bags, studies show that 84 percent of Baby Boomers own some type of promotional drinkware. Why can't it be yours?
The cost to you is ½ a penny per impression. They also have a lifecycle with consumers of 12 months so they get an average of 1,400 impressions before the recipient passes it on to someone else.
Shakers and blenders are highly recommended as they help mix drinks that many seniors need, including fiber, protein, and pro-biotic shakes.
---
4. Promotional Calendars
This may not seem like a useful idea, but to a senior citizen it is their personal PDA or iPad. Calendars are owned by 62 percent of consumers and cost you 3/10th of a penny per impression. They are kept more than a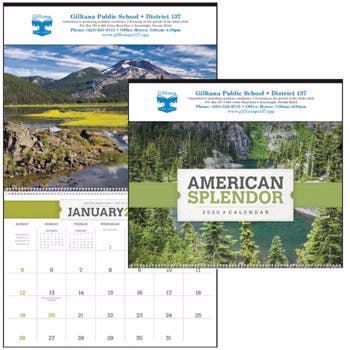 year by their recipient and get an average of 850 impressions during that time.
Calendars come in all styles (pocket, wall, desk, etc.) so you don't have to worry about a one-size-fits-all type product. Seniors will use them to write down important dates such as birthdays and other special occasions.
These can also be used as promotional items for the families of potential clients. It is reported that 31 percent of Millennials and Generation Xers use promotional calendars on a daily basis. So, they may be even more used that digital calendars.
---
5. Health and Safety Items
Of course health and safety items are great for marketing senior living. Keeping seniors healthy is the ultimate goal of senior care so these products make great promotional giveaway items.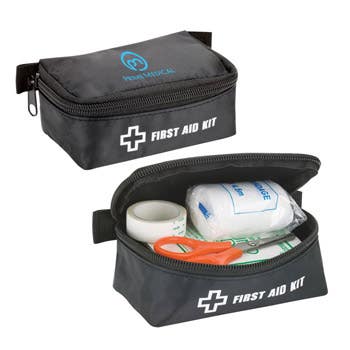 You can customize emergency products such as bandages, disaster kits, emergency blankets, emergency and first aid kits, as well as survival kits. Health products such as pill cases, hot or cold packs, thermometer and cold and flu prevention items also make great marketing items.
---
Final Thought
Yes, promotional items can be used to market senior living. As always, choose a useful item that your potential customer will enjoy. It will increase the likelihood of getting the maximum number of impressions and add to your ROI.