Original Swag Bag Ideas Without the Oscar's Budget
Swag bags for your corporate events and conferences do not have to be filled with cheap promotional items to be affordable. Custom "goodie bags" originated in Europe and have since become a staple for any business.
While the term might sound a little silly, swag bags can undoubtedly provide a lot of value for marketers. There are obvious reasons for this. For starters, a bag filled with useful products that are all emblazoned with your logo and branding can make prospective customers feel appreciated and more likely to patronize your business.
On top of that, the right items in a swag bag can act as advertisements in their own right. For instance, a nice t-shirt with your logo on it will get worn by the swag bag recipient, possibly bringing in more clients in the process.
The problem with swag bags nowadays, however, is that the "wow factor" is almost expected. When someone gets a bag at a trade show or other event, they almost anticipate getting a cool (and often pricy) gift.
But, very few companies actually have the budget afforded to something like the Oscars, whose luxury swag bags can run up into the six-figure area. Not being able to provide your prospective clients with the coolest gadgets and toys might be a letdown, but never fear. There are plenty of swag bag ideas that can still elicit a "wow" from your recipients.
While you may never have an Oscar swag bag, you can still make a lasting impression. Most of these bags are given out at trade shows or conferences. According to the Center for Exhibition Industry Research, 99% of marketers believe these events provide unique opportunities that other marketing strategies simply can't.
So, how do you make the most of your swag bag without breaking the bank? We'll let you know below.
Think about the Package
For starters, you will want to ensure that the "bag" aspect of the swag bag will pique the interest of your recipients. If anything, you want the delivery method to be memorable. If you try to cut corners with your budget
by using a bunch of plastic bags you got from a grocery store, then you may be disappointed by your results.
There are plenty of event bags that provide much more functionality beyond the traditional tote.  They may offer more storage space, additional pockets, or even zippers to ensure that everything stays snugly inside. These bags are also still relatively inexpensive, making them great for conference swag bags.
Of course, there's nothing wrong with a regular tote bag to carry all the swag bag items, either. As long as the fabric is of a high quality and you use a unique and eye-catching design, you will still get a good reaction from your recipients.
The most inexpensive option is a branded plastic bag which can cost less than two quarters each. Again, a nice design can go a long way even with plastic bags like these that may lose a little of their prestige.
Know Your Demographic
You should also try to keep your demographic in mind. Millennials are increasingly more interested in eco-friendliness and might bristle at the sight of a plastic bag. Giving out tote bags and playing up the "green" angle might be a boon for you at a trade show. In fact, a 2018 Nielsen study showed that 85% of millennials expect companies to actively take more environmentally friendly stances.
If you have it in your budget and you really want to get interesting, you can also opt for non-traditional "bags"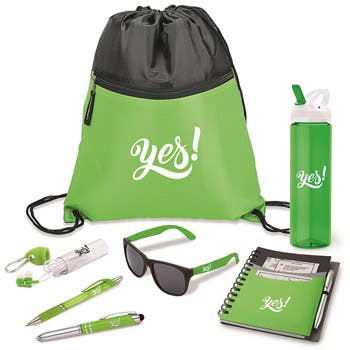 like:
Clearly, you have a lot options when it comes to making swag bags for events. Also remember that these bags will likely get further use even after the trade show or other event is over.
Include Items that are Actually Useful
Who really wants to get a swag bag at an event that is filled with a random assortment of trinkets? People want their promotional products to be useful. Fortunately, utility is not necessarily synonymous with costliness. There are plenty of valuable items that you can throw in a swag bag that won't cost you an arm and a leg. We'll discuss a few of these swag bag ideas below.
Water Bottles
Water bottles have immediate utility for individuals who are attending a trade show or conference. Many venues are now equipped with specialized water fountains designed to make filling water bottles much easier. If you include a water bottle in your swag bag, you will simply be helping your recipients stay hydrated.
In the long run, water bottles are still valuable tools for both your marketing strategy and your clients' continued well-being. Like tote bags, water bottles are also an eco-friendly pick because they allow users to avoid disposable plastic bottles. In any event, when it comes to swag bags, companies can't go wrong with a water bottle, particularly when you can order some for less than $1 a pop.
Shirts, Hats, and Other Apparel
Everyone needs new clothes at some point or another. Having an inexpensive and interestingly-designed shirt in a swag bag can help your marketing go one step further. Shirts are a great advertising tool, and people are more apt to don one at the end of a long conference or trade show day. In fact, attendees at any given trade show stay there an average of 8 hours. A shirt change may be on the horizon at that point.
Hats are also a popular item at trade shows or other similar events. Of course, whether your intended audience will actually wear a hat depends on what you sell, but if hats are appropriate, they can work wonders. They are great at producing impressions (an average of 3,400 according to a 2019 Advertising Specialty Institute study) and they can be a comfortable accessory for the recipient.
There are also many different hat designs to choose from, including:
You can also base your choice off of the local weather. Is it cold outside? Why not put a beanie in the swag bag to keep your recipients' heads warm? Is it hot and sunny? Throw in a boonie hat to keep your recipients' face and neck shielded from the sun.
Of course, when it comes to apparel, you don't want to go overboard. One or two items in a swag bag should do the trick.
Think Seasonally
Another way to offer something with great value is to consider the season. We alluded to it above, but offering an item that has immediate functionality can certainly engender feelings of loyalty toward your company.
What's one thing people always need but rarely have handy when it's raining? An umbrella. Umbrellas make thoughtful and budget-friendly gifts in swag bags for events. With options as low as $5 apiece, your nice gesture doesn't have to leave your wallet feeling too light. Ponchos are also great options if you're in an area with heavy rain, and scarves can help keep the chill off as well.
What about hot and sunny weather? It can be a drag if you're not prepared. Inexpensive sunglasses can help your recipients see more clearly while a small bottle of sunscreen can ensure that their skin stays safe from the sun's harmful UV rays.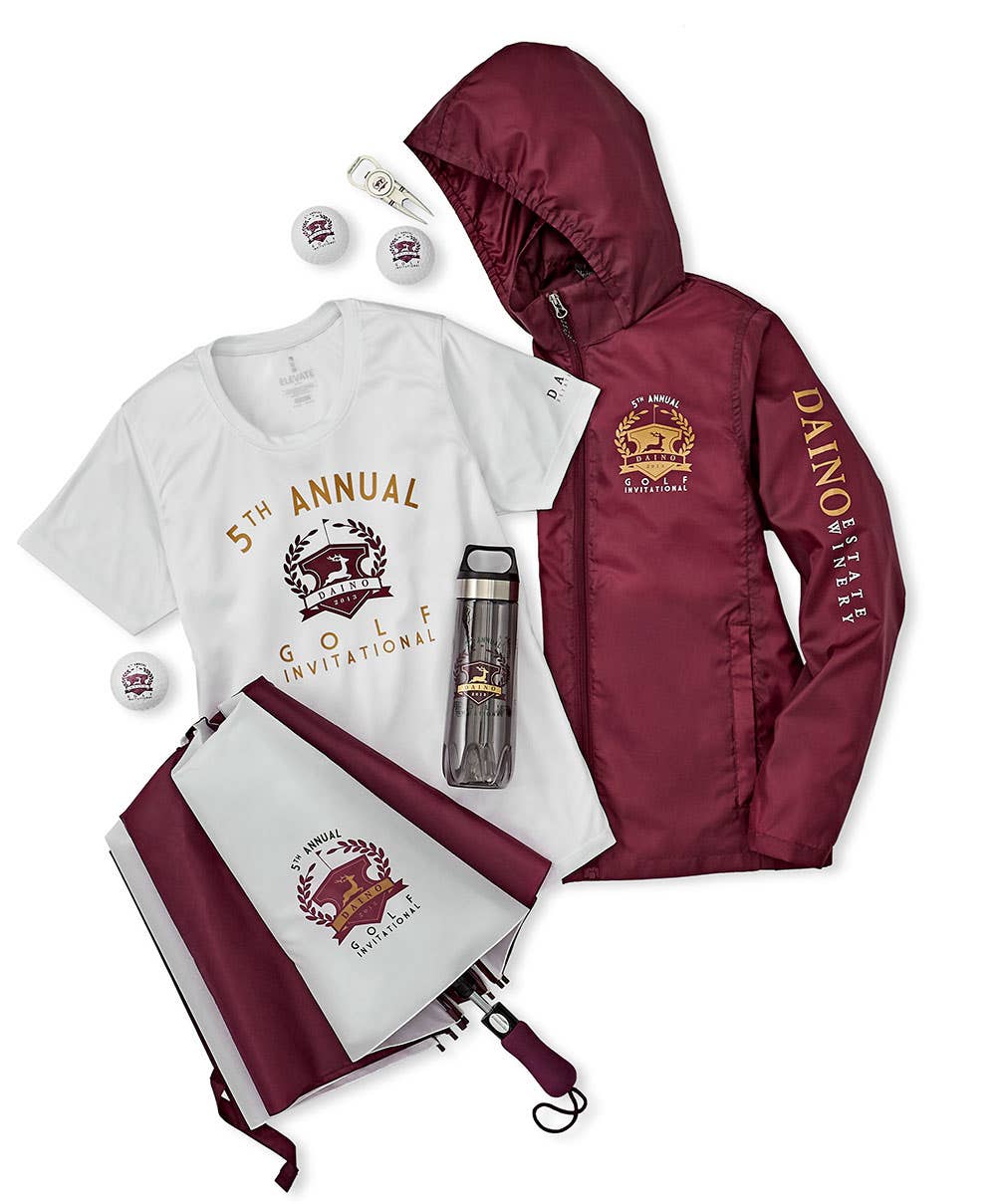 Don't Neglect Tech
When you think of ultra-expensive swag bags, you probably imagine that they're filled with all sorts of luxury tech products. You might also think that giving away any tech product would be sufficiently out of your budget. That's where you'd be wrong.
There are, in fact, plenty of tech products that are inexpensive and highly useful to prospective clients. Of course, it's unlikely that you'll be able to opt for a high-end tech item to throw in hundreds of different swag bags. You might be surprised by the relatively cheap options at your disposal. Some budget-friendly tech products include:
Power banks – With options starting as low as $6, power banks are well within most budget ranges. These devices can provide people with mobile charging capability, which is important if you're at a trade show for 8 or more hours. Power banks are also just cool tech products to have.
Earbuds – Everybody appreciate a pair of earbuds, mostly because they are so easy to lose. You can also order a collection of earbuds for less than $2 apiece, making it a worthy item to slip into a swag bag.
USB flash drives – USB flash drives are inexpensive and serve a dual purpose: they are useful to the client and can be pre-loaded with in-depth information about your product and services. You can also opt for custom-shaped flash drives which allow you to design a fun look for your drive. USB business cards are also a neat option.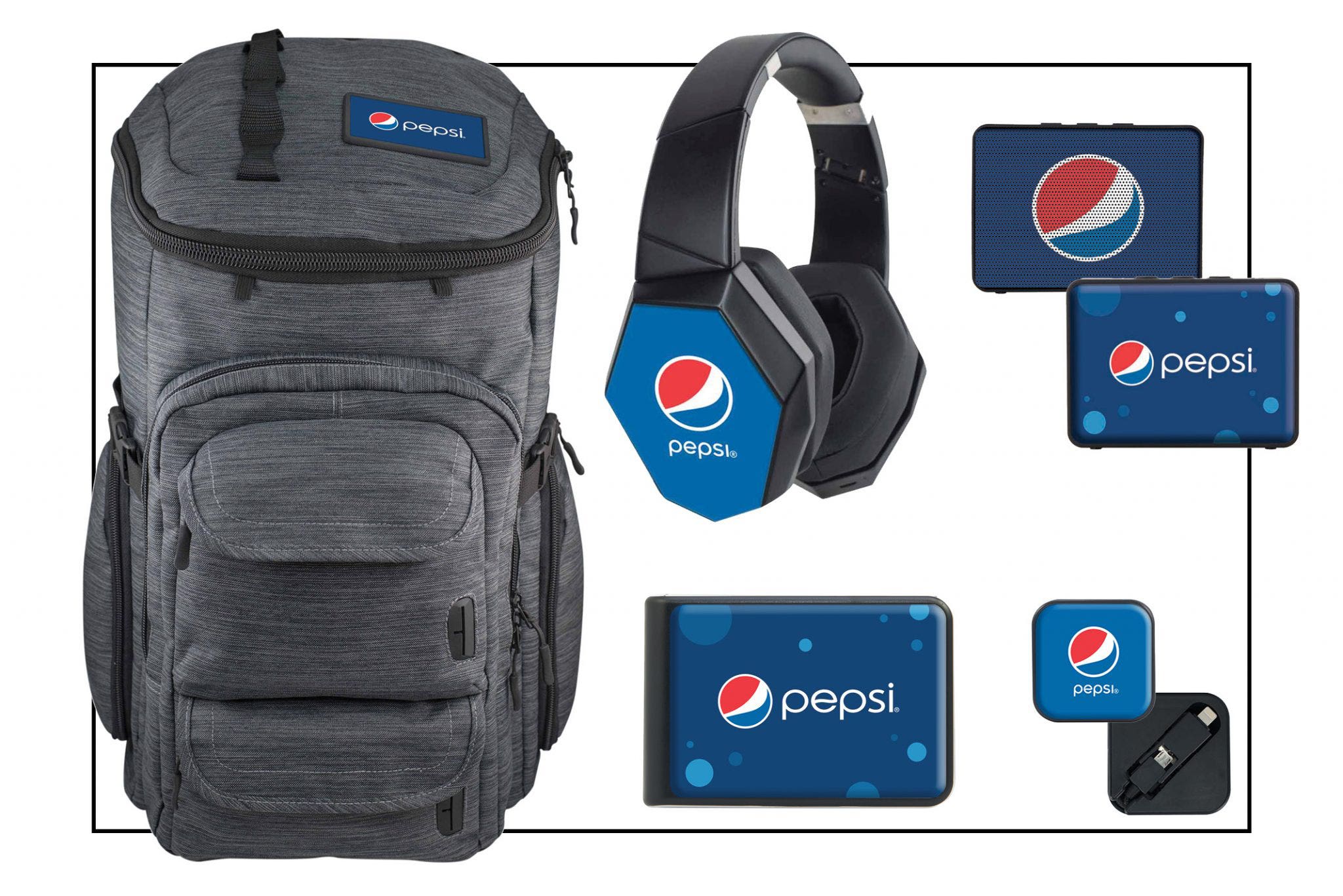 In Conclusion
Clearly, there's a lot you can put in a swag bag to make it both cost-effective and cool. You're likely never going to achieve the glitz and glamour of an Oscar swag bag, but you can still provide a lot of value to the consumer. To get started on your own swag bag, contact an iPromo specialist today.