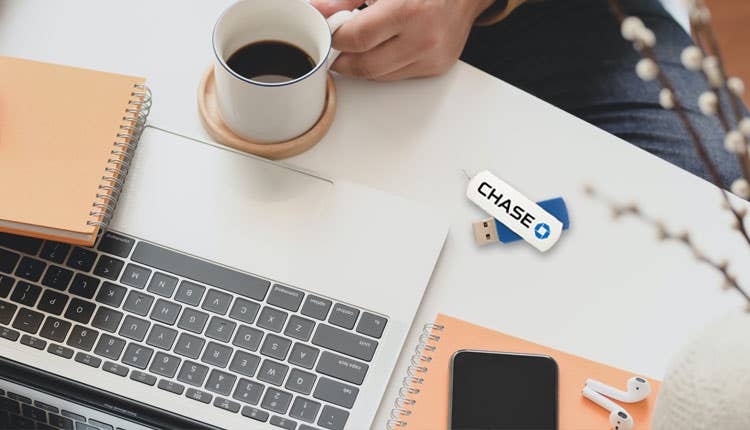 Quarantine Branding: Why Custom USB Drives Are Making a Comeback
As the number of coronavirus cases continues to rise throughout the country, the vast majority of people now find themselves working from home. This has completely changed how workplaces now operate since entire teams are now made up of remote employees.
As a result, many other parts of the workplace are now going through major changes, such as the resurgence of custom USB flash drives being used as a popular branding tool. Here are just a few reasons why these custom flash drives have worked their way back to this position of being one of the best branding products out there.
They Are a Popular Swag Bag Item
There are countless events that have been impacted by this COVID-19 pandemic, with some having to postpone and many of them choosing to cancel entirely. But rather than leaving the event attendees disappointed, a lot of businesses are choosing to send out packages of swag items to the people who had purchased tickets to an event they were either hosting or planning on attending. This helps to still achieve a fraction of the exposure that they were going to get by being at the event, which is better than doing nothing at all.
But before you send out your swag bag, you first need to decide what you are going to put in it. During this coronavirus quarantine, the most valuable items you could possibly send would be items that someone can use in their home office setup, such as some of the best custom USB drives available. In fact, custom USB drives happen to be one of the most popular items included in these swag bags, with nearly half of consumers owning custom flash drives.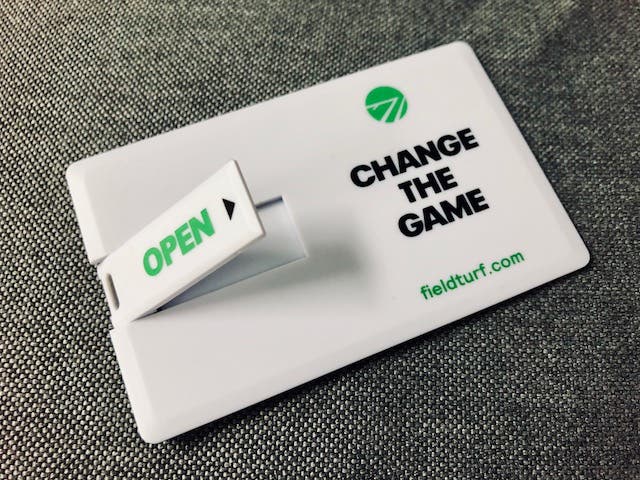 Therefore, if you are thinking about trying to engage the consumers who are no longer able to attend your event, then you'll want to look into something like the business card flash drive. They are a great investment in addition to a personal branding tool due to the "wow" factor when handing them out. Print it like a true business card complete with your contact information or have your brand's logo fill the entire space.
---
They Provide Much Cheaper Storage Options
Now that people are needing to work from their home computers, it is requiring them to use up a lot of space for storing various documents. For someone who has to work with a computer or laptop with only a small amount of storage capacity, this creates a big problem because they will likely be running low on storage after only a month or two of working from home. Therefore, they are going to need to get some other source of storage, which can either be digital or physical.
While it may seem tempting to go with digital storage, this is not always going to be the best option. This is because using some sort of cloud storage system will only offer a very small amount of storage for free and will then need to be purchased or subscribed to in order to unlock more storage capacity. Depending on how much storage space you are in need of, this could begin to add up quite quickly. If you are using one of the big cloud storage providers on the market, then you could easily end up spending over $100 for a single year of only 100GB of storage, which works out to you paying $1 per GB. But by switching to custom USB drives, you could bring this price down significantly.
---

---
With something like the twist flash drives, you can end up getting custom flash drives for a cost of about $0.70 per GB. While this thirty cents of savings might not seem like a lot at first, it quickly adds up when you put it in terms of how much storage capacity an entire team will go through in a full year. Plus, you can make these savings even more impressive when ordering bulk custom USB drives, since these Rotate Flash Drives offer savings when you order a certain amount of custom USB flash drives and can end up saving you over $1,500 on your storage needs.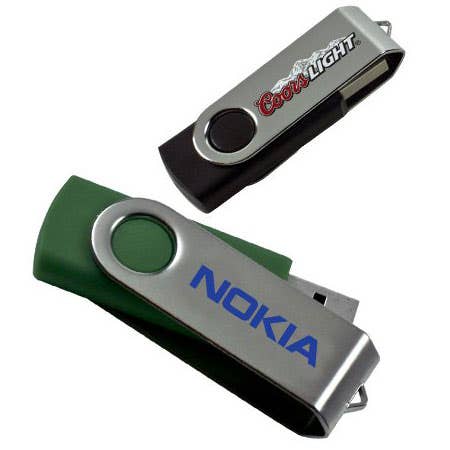 For this reduced price, you don't just get a boring standard digital folder to look at. Instead, you get custom USB drives that fold into a protective aluminum cover, are RoHS compliant, come in either black, red, or blue, and feature the logo of your business or any other graphic you prefer.
---
They Provide Faster Data Transfers
When you are sending or receiving large files, especially videos or other visual projects, it can take a while for your computer to be able to read and write them. A lot of companies do not want a large chunk of the day to be wasted while their employees sit around and wait for their computer to process all of this information.
The solution to this problem is to get yourself some of the best custom USB drives on the market, like the executive flash drive, which offers far superior reading and writing speeds. This sleek custom USB has a genuine leather casing that can feature up to four different colors at once and is able to read and write large amounts of data significantly faster than the average internet connections that employees will have. So if you want to maximize productivity when dealing with large files, then your best bet is to invest in some stylish custom USB drives.
---
They Are More Secure Than Most Cloud Storage Options
How important is it to you that your company's data remain hidden from the view of outsiders? Chances are that it's pretty important, which is why you need an extremely secure way of storing your data. We will start by saying that the security surrounding cloud storage has advanced quite significantly within the last few years. However, it is still far from perfect and even the best cloud storage system out there is going to possess some fairly major security risks. But the same cannot be said about custom flash drives.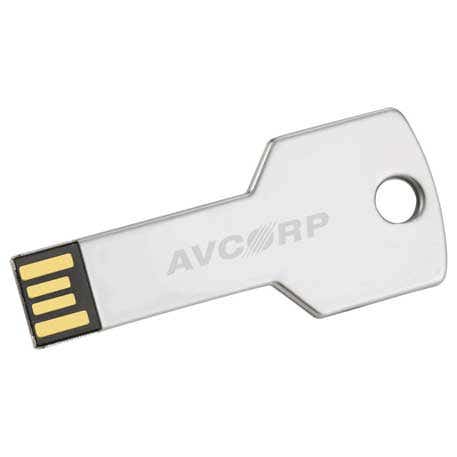 By using the added security features found within products like the key flash drive, you can help to significantly improve the security of even your most sensitive files. This starts with the fact that someone will need to physically possess your custom USB drives in order to even have a chance of ever viewing your private files. But once someone manages to get a hold of your custom USB flash drives, there is still going to be the issue of trying to work past the highly sophisticated built-in encryption that these custom USB flash drives possess.
Therefore, you don't have to worry about any prying eyes from the employees or subcontractors who work for these cloud storage providers, not to mention the countless hackers who are almost constantly trying to access the accounts using these major providers.
---
They Are Surprisingly Durable
When USB drives were originally gaining popularity, they were questioned for their weaker durability that could mean your files would become unreadable after a rough fall or getting splashed by some water. However, this has been addressed by the industry, and the modern custom USB flash drives like the domeable rotate flash drive are built to be very durable. Not only does it come with a protective aluminum cover that features a full-color design, but it also uses extremely tough interior components as well.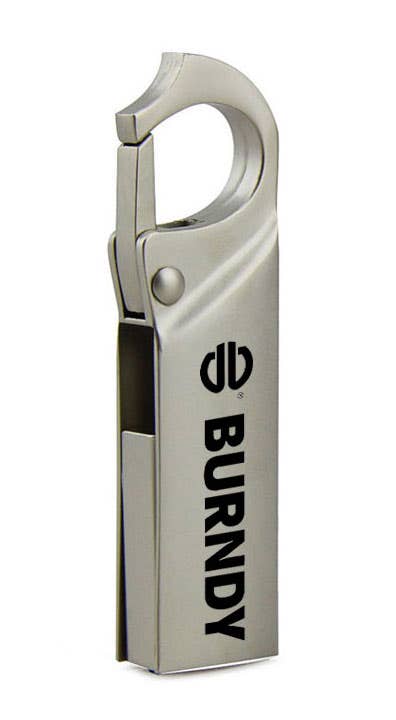 For example, the connectors used within modern custom USB drives are made out of high-quality metal, which allows them to be resistant to any type of bending or other forms of damage. There is also the fact that you can now spill a cup of water on your custom USB flash drives without having to worry about losing all of your precious data.
This is because the interior components are created in a way that helps to prevent water from penetrating the delicate components and causing any issues, as long as the USB is not plugged into the computer during the time of the spill. So if your USB is sitting on your desk or is in your bag and happens to get a little wet, all you need to do is put it into a bowl of rice for a few hours. This should be enough to draw out any residual moisture within the product and allow it to be plugged back into the computer and used without any issues whatsoever.
All of these benefits are really only the tip of the iceberg of what makes custom flash drives such a great investment. So with all of these reasons and more, it is no surprise that custom USB drives have started to become a more popular addition to the workplace during these quarantine times. So if you want to give your home office some great additional storage, then make sure to check out our great selection of custom USB flash drives.