Sun, Sand, and Swag: 8 Fun Beach Trip Corporate Gift Ideas
Summer is coming up fast, which means that now is the time to start thinking about what giveaways you want to do. Given how many people visit the beach or hang out by the pool during the summer, this season is perfect for beach trip corporate gifts like custom beach towels and logo sunglasses. Here are eight beachy items that should be on your corporate shopping list this summer:
Beach Bags
Everyone needs a bag to carry all their beach trip essentials in, which is why a custom beach bag with logo is one of our top beach trip corporate gift ideas. Get a mesh tote bag that makes it easy to shake out the sand, or get a canvas tote bag that doubles as a reusable grocery sack. Whichever design you choose, you can embroider or print your business logo on the side for a super useful promotional product that will get a lot of use.
Beach Towels
No list of beach trip corporate gift ideas would be complete without mentioning branded beach towels. Custom beach towels with logo are available in various colors and designs, from classic red-and-white stripes to full color graphic towels. Each one can be branded with your company logo or graphic to result in a promotional item that will broadcast your business to the entire beach or pool.
Beach Umbrellas
You've probably seen branded rain umbrellas, but did you know that you can get custom beach umbrellas as well? These large corporate gifts aren't as affordable as some other options on this list, but the outdoor umbrellas do offer a huge imprint area that can be seen by everyone at the beach. At iPromo, we also offer small personal sun umbrellas with UPF 50 protection if you're looking for a wholesale beach gift that's a little more portable.
Custom Sunglasses
For a super-affordable beach trip giveaway, consider some custom sunglasses emblazoned with your company logo. Custom sunglasses with logo are available for as little as $1 a unit, making them a great bulk giveaway idea for any beach trip. Choose from a variety of sunglasses colors and designs to suit your company branding and make an impression on your recipients.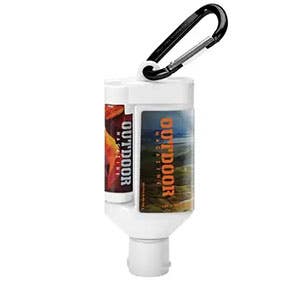 Branded Sunscreen
Another affordable option for wholesale beach gifts is branded sunscreen. At iPromo, we offer multiple sunscreens in bulk that cost $5 or less per unit, resulting in an inexpensive bulk giveaway that anyone can use. Many of the sunscreen bottles feature the option for full-color labels, creating a strong branding impression on all your recipients. Some also come with an optional carabiner so that your recipients can clip it to their beach bag and always have it on them.
Folding Chairs
Everyone needs a comfy folding chair to take to the beach, making this a fantastic option for a beach trip corporate gift. We offer many different models of branded folding chairs, from a basic nylon camp chair to a premium anti-gravity steel frame lounger. We even offer a party chair that combines a folding chair with a side table and an umbrella for the ultimate beach trip corporate gift!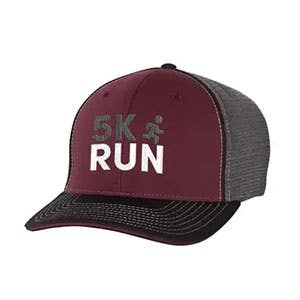 Custom Hats
Help your recipients stay cool at the beach with custom hats featuring your business logo. At iPromo, we offer a wide variety of styles to choose from, including classic baseball caps and wide brim sun hats. Most hats are available in multiple colors so that you can choose the one that complements your brand the best. Embroidered logos on the hats will last for a long time so the headgear will show off your brand for many years to come.
Water Bottles
Staying hydrated at the beach is essential for having a good time, so why wouldn't you want to choose custom water bottles as a wholesale beach gift? Branded water bottles are one of our year-round best sellers for a lot of reasons. Not only does everyone need to drink water, but the bottles are also available at a variety of price points, from bulk giveaways that cost less than $5 to premium custom water bottles from brands like YETI and Under Armour.
Haven't found your perfect beach trip corporate gift yet? Browse our other beach and outdoor gifts at iPromo.com to find your perfect summer giveaway.