The 7 Holidays to Give Thoughtful Corporate Gifts & Promotional Items
While Christmas gift ideas abound, we take a deeper look at practical gift giving around "hallmark" and national holidays throughout the course of year to grow your business and brand loyalty.
Holidays are a great way for people to come together and have a great time. But, they are also an ideal time for businesses to hand out promotional gifts. In general, holiday promotional products are seen as a gesture of goodwill that will recipients will cherish.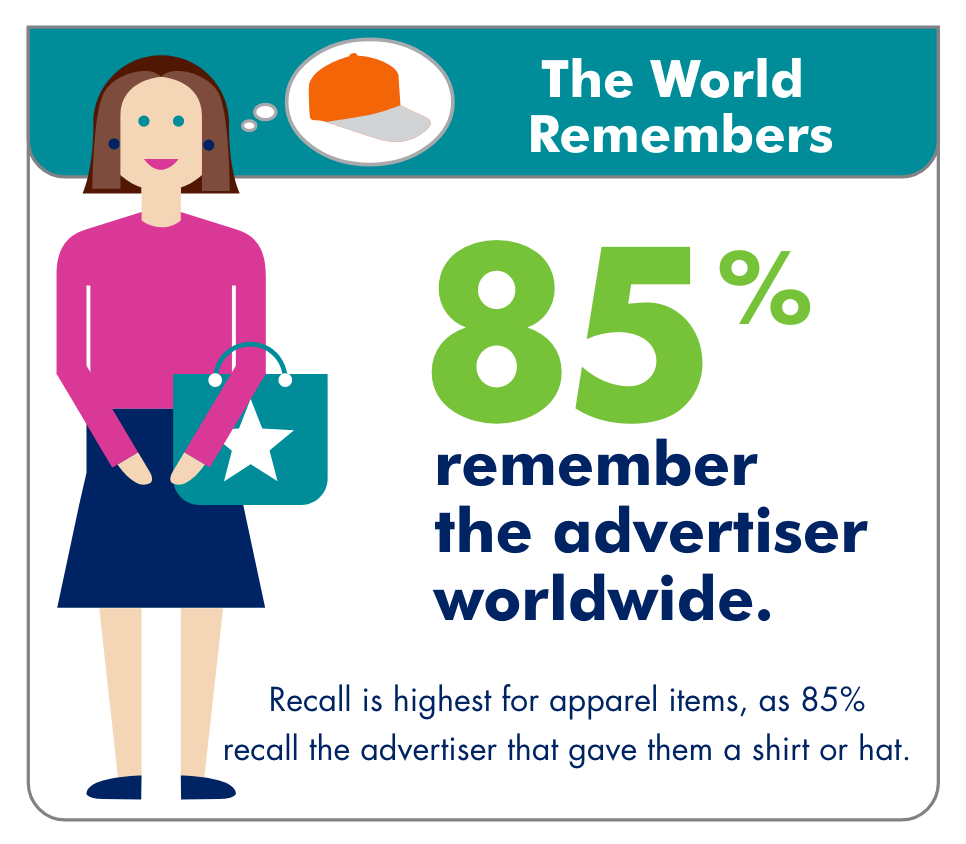 In fact, many people might not even be expecting a gift on any particular holiday, meaning that receiving one will be all the sweeter. Holiday-themed promotional items are perfect for anyone, including current customers, employees, and prospective clients. These groups of people will appreciate the act while also giving your brand increased impressions.
The benefits of a promotional product marketing campaign during a holiday are well-documented. A 2019 survey by the Promotional Products Association International (PPAI) showed that 85% of consumers who received a promotional product would do business with the company again. Brand favorability also rose 80% among people who received products.
A more recent study by the Advertising Specialty Institute (ASI) in 2019 showed that promotional products are far more effective than other forms of advertising, because you can't simply change the channel (as with radio and TV ads) or skip the ad entirely (as with internet and mobile ads).
"It's an especially important time for distributors to come up with even more creative and memorable ways for clients to thank their customers, recognize employees and help them win new business." – Advertising Spcialty Institute
You don't even have to ensure that the products you choose are explicitly holiday-related. As long as a gift is given, it will likely be used. According to ASI, one of the hottest holiday gift categories is technology, with writer Jean Erickson noting, "the technology category in the promotional product industry continues to grow in popularity year after year, thanks to constant advances and product enhancements."
Whether you go that route or not, it's still important to offer something to current and prospective clients and employees during the 7 holidays we discuss below.
1. Christmas
This is obviously the biggest one. The holiday season in December sort of revolves around Christmas, and gift-giving is one its major aspects. In fact, 42% of companies in a 2018 ASI survey noted that they would be giving out gifts to their employees during the holiday season. That number has been growing year after year, as well.
There are plenty of Christmas-themed promotional products available, including adorable stuffed animals with ugly sweaters or even ornaments for a Christmas tree. But, even generic items can do the trick. This is especially helpful if your workplace is more diverse and inclusive. Common Christmas gifts include:
During the winter, it's important to invoke wintertime activities. You want to provide your employees or clients with a sense of warmth while also ensuring that they will get some use out of the product. Mugs, jackets, and blankets are all great options for that. Beyond that, everyone loves candy at Christmastime.
While it may not be expected, it is certainly nice to receive something from your employer or company with which you do business during the holiday season. That's why you don't really want to miss out on this promotional opportunity.
---
2. New Year's
Everyone loves to celebrate the New Year. It is a symbol of new beginnings and fresh starts. It's also a great way to get in on a promotional marketing campaign.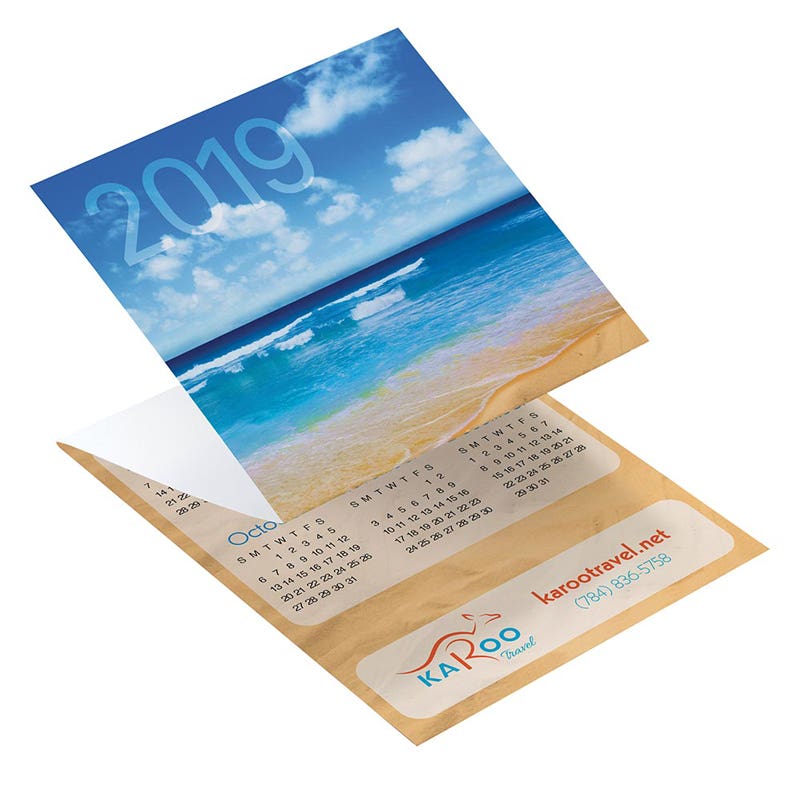 While the holiday does arrive just a week after Christmas, it is still a great time to dole out promotional gifts. Many companies even throw New Year's Eve parties in which high-end gifts like power banks or headphones are auctioned or raffled off.
Of course, even a little bit of New Year's swag will be appreciated. It is not uncommon to receive items like calendars, pens, or stress balls on a raucous New Year's night.
Giving out holiday promotional products for the New Year also allows you to skip the exclusivity of a religious holiday like Christmas. That is to say, if you are trying to give gifts but want to be sensitive to your diverse clientele or workforce, then just make them New Year's gifts.
It's always nice to receive a gift, and there's no better time to get one than at the start of a new year.
---
3. Easter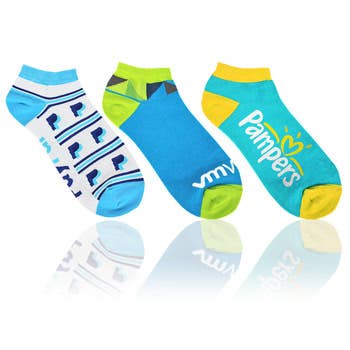 Although this is another religious holiday, the gifts you give out for it don't necessarily have to be. Easter is all about springtime and light, airy colors, meaning that you could very easily opt for some personalized socks or a nice tote bag design.
Of course, the levels to which you want to lean in to the holiday are entirely up to you. For instance, a church would probably be more inclined to use a design that was more consistent with the original message of the holiday. Even some companies might want to go that route also. If you choose a gift that provides an ample print space, then you can come up with a design that fulfills any religious or non-religious aspirations.
Regardless of the content of your branding, it is abundantly clear that Easter occurs in the springtime, meaning that snow is melting and people are heading to outdoor activities for the first time in months. So, it's not an unwise choice to offer promotional gifts for outdoor recreation like:
There is also a wide variety of colors and design options for all of these products and more. So, you can provide your clients or employees with a thoughtful gift that they will use many times.
---
4. Mother's Day or Father's Day
It is always great to have a day to honor your mother and your father. A company that honors mothers and fathers collectively, however, will certainly reap the benefits of their generosity. Even people who don't have kids will essentially be given a free gift they can offer to their parents.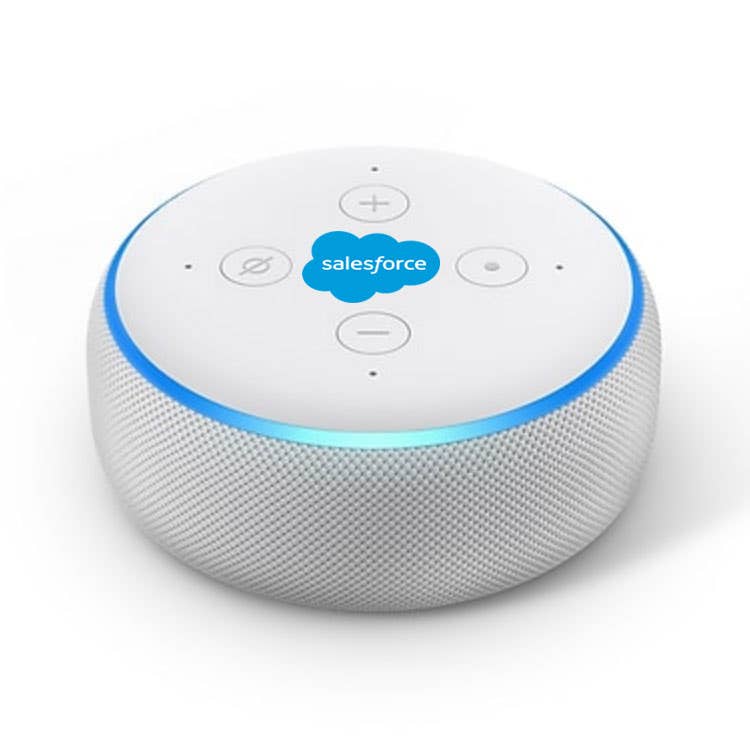 There are many promotional items that work great for both moms and dads. For instance, it's hard to go wrong with custom USB flash drives or an Amazon Echo Dot. The latter option can help keep parents organized and up-to-date even as their kids run them wild.
Many gifts may also be more appropriate for one parent or the other. Tool boxes or tape measurers might be traditionally "fatherly" gifts while beauty products might be more of a mom's style. Of course, the opposite could be true, as well.
In any event, you don't want to miss out on these holidays because literally everyone either is a parent or has a parent. It's important to make customers or employees feel appreciated on a day devoted to a major aspect of their lives.
---
5. Fourth of July
Independence Day is a big holiday in the United States. Fireworks, backyard barbeques, and a general sense of camaraderie are common. What people might not expect is a gift from their employer or favorite business.
The Fourth of July is situated in all the sun and heat of mid-summer, meaning that you will likely want to find a weather-appropriate gift. Many people enjoy going to the beach or to pool parties, meaning that it's a good idea to offer something like:
Not only will these gifts be a welcome surprise, they will also likely be used every summer for years to come (with the exception of the sunscreen). This means that people will be consistently reminded of your company every time they are having fun at the beach or their backyard.
If you are so inclined, you can also add a little patriotic flair to any of the promotional items you use. There's nothing quite like a summer holiday and getting a gift that helps you celebrate it better is certainly welcome.
---
6. Valentine's Day
You don't need to have a sweetheart to get a gift on Valentine's Day. For many people, the holiday can either be the best of times or the worst of times. Why not give everyone a boost by offering a promotional Valentine's Day gift?
Again, the gifts don't have to be specific to Valentine's Day, but if you want to add a few hearts to a t-shirt or a custom-shaped USB flash drive, then go for it. You could also get items like wine or cocktail glasses for a drink among lovers or a selfie stick so your employees or customers can take sweet selfies with their sweetie.
You may also just want to market the holiday as a self-care day. Consider offering lotions or spa kits so that even the lonely hearts will have a good time on Valentine's Day.
---
7. Labor Day
There is no more appropriate holiday for employers to give back to their workers than Labor Day. It's a day set aside specifically to celebrate laborers. It also occurs during a dearth of other holidays, meaning that a gift will be truly unexpected for many.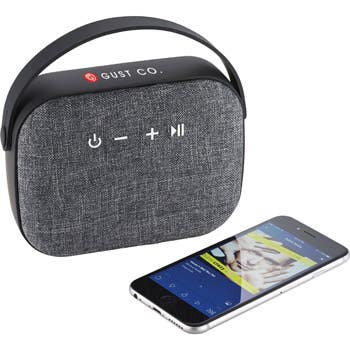 There's no shortage of options when it comes to gifts you can give for Labor Day. You can go big to show your appreciation with items like custom Bluetooth speakers or earbuds. You can also opt for a nice sweatshirt in preparation for the cold weather of autumn and winter.
Of course, it is always good to receive a gift on Labor Day. Employees and clients alike will remember the gesture for sure.
In fact, receiving a gift on any holiday will improve overall brand favorability for your company. If you happen to choose relevant gifts, you will also rack up a lot of impressions, as well.
While many holidays may warrant a promotional product campaign, the above 7 are the ones you simply can't miss. If you are interested in starting your own marketing campaign, contact iPromo today.