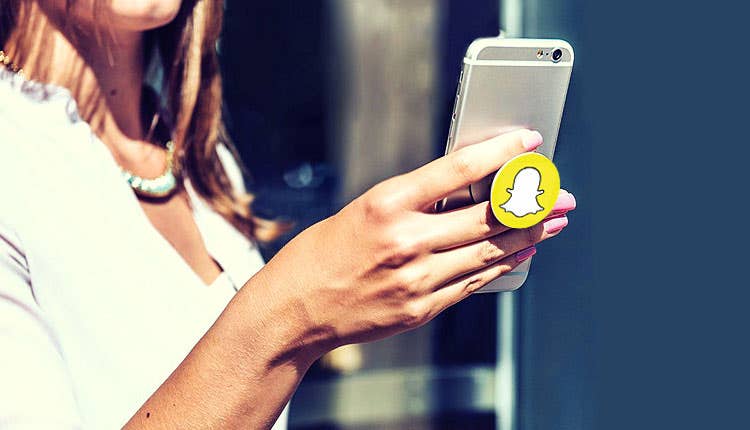 Best Promotional Items of 2018 Recap – Clever Swag Ideas That Worked
Finding the right trade show or conference giveaways is hard. Today we review popular trends that have true branding and staying power.
The history of customized products to promote brands traces back hundreds of years. Here are a few examples of promotional items that were ahead of their time:
312 A.D. – Christian coins spread during the rule of Constantine the Great in Rome
1789 – Promotional buttons celebrating George Washington as the first U.S. president
1852 – Anheuser-Busch branded corkscrews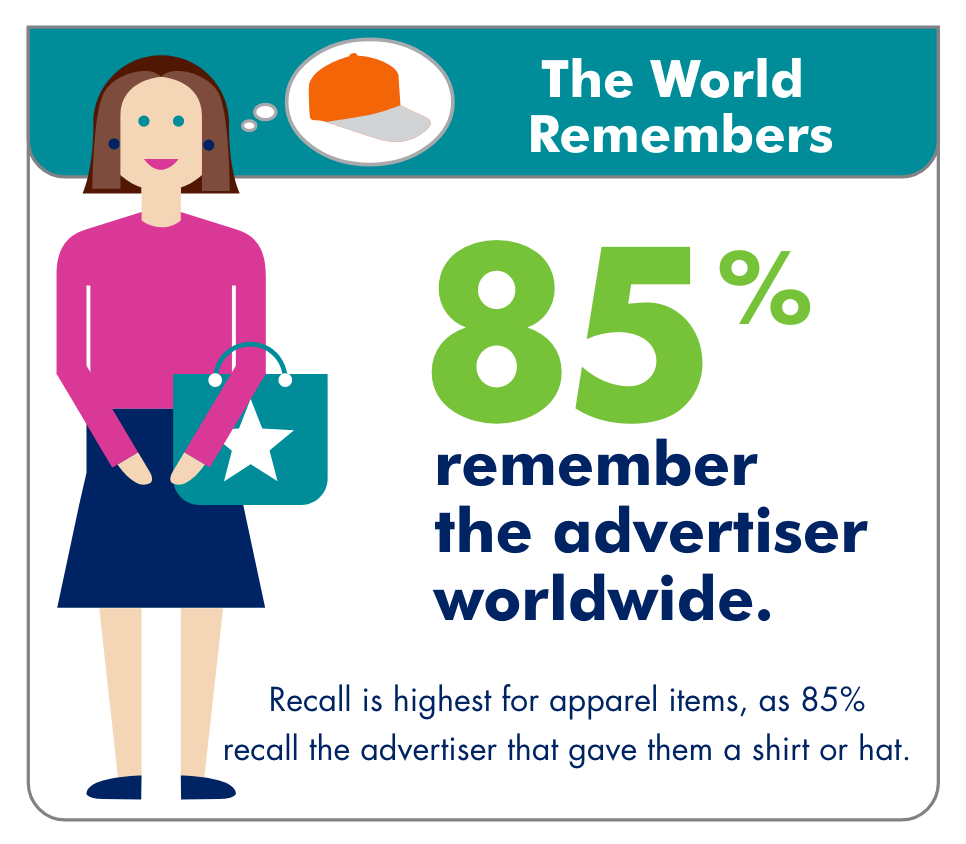 These early examples of self-promotion were all tapping into a universal truth: people love free stuff. While these pioneers were certainly on the right track, using their resources to promote ideas and brands, most people credit Jasper Meek as the "Father of Promotional Products."
In the late 1880's, Meek owned a printing business located in Ohio. Tasked with the challenge of utilizing his printing presses during downtime, Meek reached out to a local shoe merchant. Cantwell Shoes agreed to his proposal.
The idea was to promote Cantwell Shoes on tote bags used by schoolchildren. Revolutionary at that time, the idea served the same purposes that modern day promotional products so. These include:
Providing consumers with useful, free merchandise
Promote businesses and spread their advertising message
Create a profitable industry based around promotional products
In that day and age, it probably wasn't too difficult to recognize what products people wanted or needed. In today's economy which is driven largely by consumer demand, this can be more challenging. With vast amounts of promotional products available, how does a business decide which ones to choose? How do we know what is "trending" in the latest social circles?
"Promotional products are everywhere and sometimes hailed as a central part of marketing strategies for many different companies."- BrandingMag.com
Answering this question isn't always simple, and loads of money is spent doing market research to try and track consumer desires. We know that not all budgets have room for this kind of research, so we've done some of the legwork for you.
Continue reading below to discover hot selling promotional products from February 2019. These are sure to keep your brand in front of others while keeping your current customers happy.
Mesh Backed Breathable Ball Caps
First up on our list is the always-popular baseball cap. Don't worry though, this isn't the cheap and cheesy promotional cap that you may have seen in the past. We understand that consumers expect high-quality products, even when they receive them for free! In keeping with the latest demands, this item offers the combination of comfort and style everyone appreciates.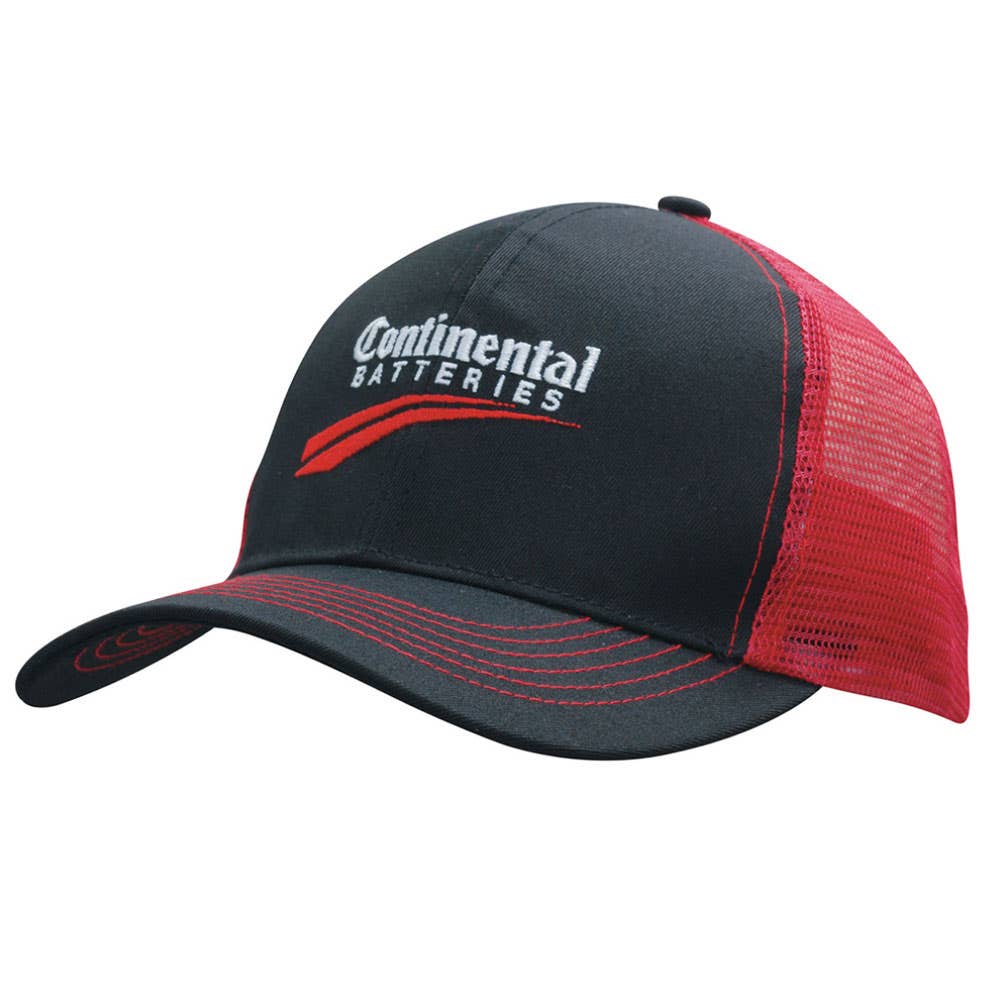 The breathable, poly-twill front and mesh back allows the wearer to keep cool all year round. With the adjustability to fit most people, and 15+ color combination options, there is a cap for almost anyone. A durable 6-panel structure and pre-curved peak provides the gold standard in ball cap comfort.
Prices of our custom caps include the color combination of your choice and up to 10,000 stitches for customized embroidering. Shipping is also covered within the cost of your order. Available in order sizes as low as 45 caps, you can have your first custom caps on hand in as little as 5-10 business days.
According to a recent study conducted by the Advertising Specialty Institute, almost 7 out of 10 U.S. households own branded headwear. Consumers hold onto caps for an average of 10 months, resulting in an average of 3,400 impressions during its lifespan.
Full Color Custom Crew Sock
Another product that has been growing in popularity is customized socks. Crew socks in particular have become a trendy promotional item in recent years. One reason for this is that the sock industry as a whole is experiencing a growth spurt. Secondly, the idea of expressing oneself through zany and outlandish socks is on the rise.
Crew socks are perfect for use as promotional gear that doubles as a fashion statement. This is because they are long enough for logos visible above the shoe, but still short enough for everyday use. Potential clients can enjoy showing off some stylish, free, and comfortable socks, while at the same time promoting your company.
On our site, check out our unisex and one size fits (almost) all design. The high quality polyester and elastane materials are the perfect canvas to cover in branded artwork. Start by taking advantage of our experienced team to help choose a pattern. Then take your pick of colors and apply your company logo.
To ensure you know what to expect, request a sample before placing your final order. Once placed, your order can be ready in as little as 15 business days.
Natural Cotton Canvas Grocery Tote Bag
As part of taking steps to combat plastic waste and promote eco-friendly habits, many are turning to reusable totes. Instead of single use plastic bags by the dozen at the grocery store, we can all contribute in some small way by utilizing durable and reusable grocery totes.
Our Natural Cotton Canvas Tote is a great way to display your brand's image in a very public way. At the same time, it helps consumers embrace steps toward eco-friendly living.
From their humble beginnings with Jasper Meek in the 1880's, promotional bags remain a hot selling promotional product. Most people hang on to promotional bags for 11 months and reel in an impressive 3,300 impressions! This goes to show that promotional totes have stood the test of time. As long as there are items to carry, there will be promotional bags to do the carrying.
The 7" by 9" rectangle offers a larger place to put your design than many smaller products. The natural colored cotton canvas affixed with two 20" handles allows for easy carrying. Choose from four popular colors for the handles, blue, black, green, and red. As needed, simply spot clean with a damp rag and mild detergent. Then let it air dry and continuing using it for as long as you like.
Custom PopSockets Phone Grip & Stand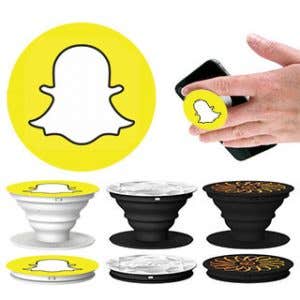 In the world of modern smartphones, two competing interests make choosing the right phone challenging. On one side, we want to have a phone that is small and compact. Something that is easy to bring with and able to be used with just one hand.
Jumping to the other side of the spectrum, we desire bigger and better screens for a superior visual experience. While you can never truly have the best of both, PopSockets bring us closer to that ideal.
Found behind many phones, custom PopSockets are trendy promotional items that ease the struggle on big phone fans. Without one, it can be difficult to handle larger smartphones in one hand. After all, smartphones aren't designed with a handle!
Branded PopSockets provide a dual purpose. They are a collapsible device that serves as both a grip and a stand. When not in use, they seamlessly collapses flat to the back of the phone.
This handy gadget, constructed with washable and repositionable gel, eliminates the worry of permanent adhesion on the phone case. Price includes a one-color imprint of your logo which can be placed on the back of someone's smartphone sidekick.
In today's world, phones go where we go. As such, they are the perfect vehicle for brand advertising. Custom PopSockets are part of a growing family of smartphone accessories joining the ranks of popular promotional products.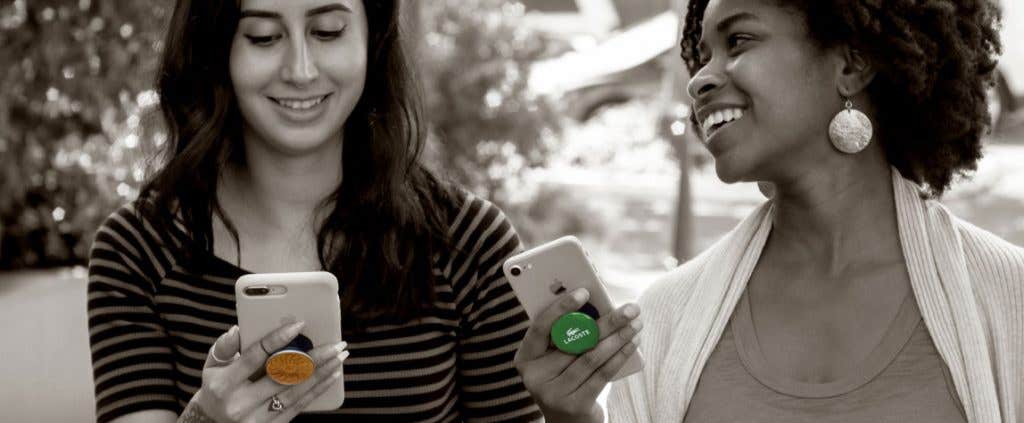 Ring Qi Wireless Charger
What's the next best spot to promote your brand aside from directly on a smartphone? The answer is a wireless charger. One of the hottest new accessories for smartphones are wireless charging stations. Help people say goodbye to cluttered and clunky cords and hello to your logo every time they charge up.
Boasting a sleek and clean design, the Ring Qi Wireless Charger is essentially a disc with a power cable. It is compatible with these six new smartphone devices, and will likely be backwards compatible with future models:
Even if you don't own one of these Qi-enabled devices, there are charging accessories that can bridge the gap between your older device and this must-try technology. The convenience and practicality of Qi charging is sure to be a hit with smartphone savvy consumers. Charging phones has never been easier, and with this fancy gadget, neither has promoting your brand!
Sign of the Times
While there is still a lack of official studies to measure the exact impact of some of these hot, new products, there is little doubt that it is significant. Mobile devices in particular are poised to be the next frontier for the promotional products industry.
Traditional items are still going strong. There is also a noticeable shift toward accessories for our hand held assistants. Head over to our selection of top products and work with our team to keep up with the latest trends!