The Best Branded Apparel For Work and Play
An often-missed branding opportunity is custom corporate apparel that is inherently stylish enough for both at work and everyday life. It's a foolproof way for your employees, along with their friends and family, to build an extraordinary emotional connection with your company and brand.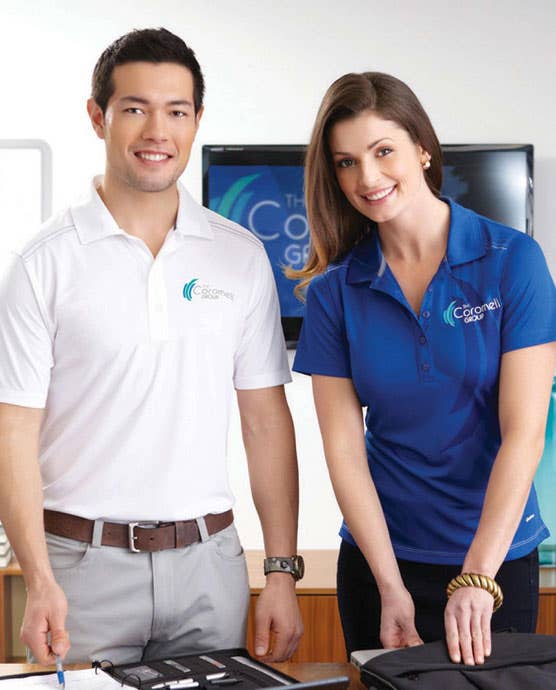 It's a fantastic branding opportunity to get your logo front and center and seen wherever your employees go. Make the most of it by choosing premium materials or even customize retail brands that people know and love.
To select the right types of corporate apparel, you first need to identify who and what the clothing is for. If it's for an event like a trade show, something universal like a hat, duffel bag, or T-shirt makes a great giveaway. Employee appreciation gifts on the other hand require something that they'll want to wear over and over again, like a comfortable fleece or cozy sweatshirt.
If you're outfitting a team of employees, a branded polo looks professional and uniform, while a team of employees volunteering could certainly stand to benefit from a set of matching t-shirts with your logo. To help you pick the best pieces, we've curated a selection of our favorite promotional apparel.
Under Armour
This beloved athletic apparel brand is a favorite when it comes to durable, high-quality clothing designed to be moved in. This is the kind of corporate apparel that is ideal for trade shows, outfitting employees who are constantly on the move, or for an active company outing. The Under Armour line has a variety of pieces that can easily be customized including polos, duffel bags, hats, and zip up tops. They're guaranteed to look stylish while being incredibly comfortable.
---
The North Face
The North Face brand is synonymous with keeping you warm in the cold! Fortunately, the brand extends its cozy offerings to promotional apparel as well. We've got a whole array of North Face promotional apparel for men and women alike including fleeces, jackets, vests, ponchos, and bags. This high-quality brand is the perfect holiday gift for both employees and customers, and is ideal for protecting its wearer from the elements.
---
Branded Socks
Branded socks are a branding opportunity that should not be overlooked! Whether whimsical gifts and giveaways, or an essential staple for any athletic team, these are key wardrobe pieces with plenty of room for customization. You can simply embroider or print your logo on a sock, or have the entire sock customized to reflect your brand.
Our most popular sock styles include thigh-high, knee-high, ankle, compression, tube, no-show, and crew–there is certainly no shortage of options. For more sock ideas, check out our Guide to Personalized Socks.
---
Dress Shirts
Branded dress shirts are a fantastic way to make your team look polished at special events like trade shows. We've got a sharp assortment of high-quality, mens and women's dress shirts. We've got short and long sleeve, as well as oxford shirts and easy care options. It's a one-stop customization shop to get your team outfitted for any sort of special event where you want to impress.
---
Hats
Custom hats are an exceptionally versatile category when it comes to branded apparel. Hats are one of the best types of promotional apparel for one simple reason – they're usually worn for years to come. From baseball caps to beanies to sun visors and sun hats, we've got every type of hat you'd possibly want to customize. Whether a giveaway at a tradeshow or an accessory for an athletic teams, there are few occasions where a custom hat does not do the trick.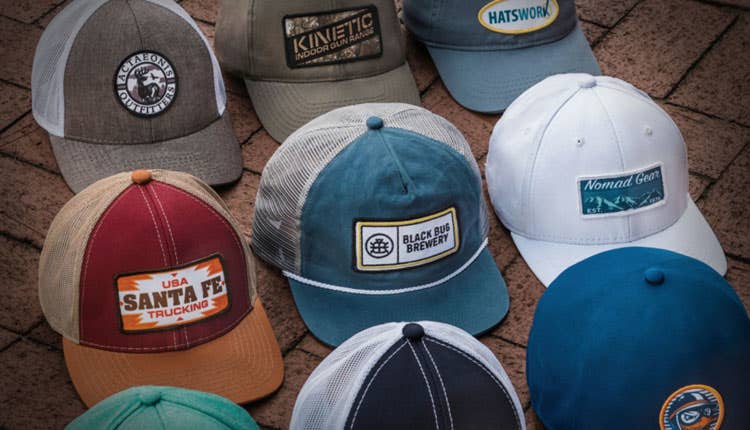 ---
Jackets
Jackets are another popular category when it comes to promotional apparel. There are few customized clothing options that are more utilitarian than a jacket. Custom jackets guarantee that your logos stays visible when your employees layer up. We have a variety of different customizable jackets including wind jackets, micro-fleeces, rain jackets – everything you need to stay warm all season long.
---
Sweatshirts
Who doesn't love a cozy sweatshirt? It's the kind of promotional apparel that will always be well-loved and worn throughout the years. Choose from a selection of branded crew or hooded sweatshirts, which are an ideal canvas for showcasing your logo.
Promotional apparel is a must-have when it comes to outfitting your team for sports or events, or for showing customer appreciation with customized clothing gifts. Fortunately, no matter the occasion, iPromo has a variety of high-quality promotional apparel. From accessories like hats, scarves, sunglasses, and bags, to key clothing staples like jackets, T-shirts, polo's, and sweatshirts, there are tons of fantastic options to choose from. If you'd like our input on choosing the best promotional apparel for your brand or event, don't hesitate to contact us.