Unique Ideas for Luxury Corporate Gifts
As a business, you more than likely have employees and customers who go above and beyond to make your company a success. You can show your appreciation by giving them luxury corporate gifts.
Why Give Corporate Gifts?
There are many reasons why you should be giving corporate gifts, the biggest being that it is a good way to show your appreciation for customers and employees. They are the best way to show your employees and customers that you care about them. Creating luxury business gifts shows that you are willing to invest in your customers and employees in a big way.
When it comes to finding the right gift to give, there are some things you should keep in mind. These include the following:
It's not about the company
Sending out calendars or pens and asking your customers to hang it on their wall or put where others can see makes the gift about you. It asks them to place your brand in a place that is visible and can be seen by others.
Developing upscale client gifts will be about them. It should be a product that will be relevant to them and something they can use often. It can still contain your brand or logo, but the goal shouldn't be for them to show off your company. It should be for you to show your appreciation for what they do.
Make it personal
From the package to the message, your premium corporate gifts should show that you put a lot of thought into the process. You don't want it to look like you are sending the same product to a bunch of other people (even though you might be), and you want the employee or customer to feel special when they open it.
Including a personalized message that is handwritten can be a great touch. This will also let the person know that you took the time to think specifically of them and did something individualized and personalized just for them.
One size doesn't fit all
There are many different products available to choose from, but depending on your industry, they may not always be appropriate for your clients or customers. Find something that reflects your business and can be used by customers or employees on a frequent basis that will make them think of you.
Unique Ideas for Luxury Corporate Gifts
If you're looking for some unique ideas for premium corporate gifts, then check out the list below. These can be a great way to show your customers and employees how much you appreciate them.
Electronics
When it comes to giving luxury gifts to customers and employees, electronics can be on the higher end and may be used on a regular basis. Finding the right one will depend on what your customers and employees do, but there are a few universal products that can be beneficial.
Headphones
These are products that people can never seem to have too many of. Whether they are over the ear headphones or earbuds, they can be used in a variety of different settings. These products can be great for the gym or traveling, and having a nice pair is always beneficial. Getting wireless ones means that they can be used in more places and with different devices.
Cameras
Although most smartphones now come equipped with cameras of their own, some people still enjoy having a stand-alone device. These can be great to take on vacation or other adventures, and a person won't have to worry about running down the battery in their phone.
You might also consider getting adapter that can be used on cell phone cameras for people to take pictures. These can be a great way for a person to up their picture taking game and create some amazing images using a device they carry with them at all times.
Other high-end gifts that you might consider that fall into the camera and fun category include getting remote drones. This can help customers and employees with hobbies and getting outside for some fun. Since these can come equipped with cameras, they can use it to explore new areas or take photos or videos of their adventures.
Sports Equipment
For more unique corporate gifts ideas, you might consider getting your clients and employees some type of sports equipment. These can be a great way to encourage health, while also understanding your clients and employees hobbies and getting them equipment to enjoy them to the utmost.
Golf equipment
When it comes to golf gifts, there are many options you can choose from. There are golf bags, clothes, gloves, tool kits, and golf covers. You can even mix and match and put smaller items together to make a more luxurious gift and to give people the items they'll need to improve and enjoy their game.
Any of these products can include your brand or logo on them. However, remember that the goal isn't to promote yourself but make the person feel special. Knowing what they will use and really want or need can be helpful. This could also be a good way to set up a golf date for some fun and maybe even a little business talk.
Hunting and fishing equipment
Depending on your industry and what your employees and customers like, you might consider getting them some hunting and fishing equipment. Some of the high-end products you can get in these categories include apparel, equipment, and backpacks.
Any of these can be useful when people head out to enjoy a leisurely time in nature. Life shouldn't always be about work, so finding away to encourage and promote relaxation and a chance to de-stress can be incredibly beneficial. It can also be a great way to show customers and employees how much you care about their wellbeing.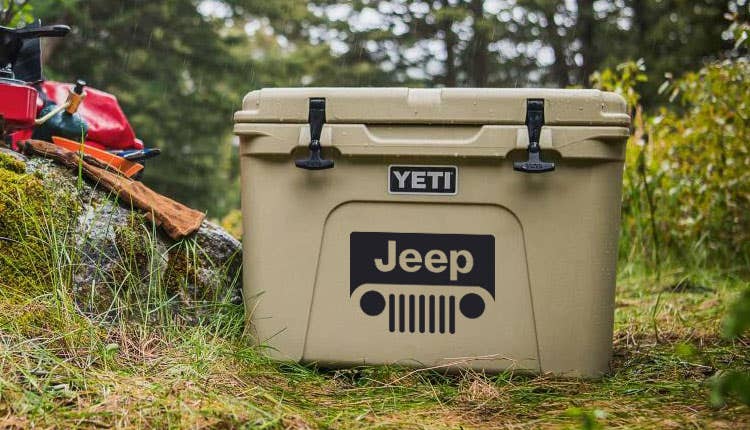 Coolers
High-end coolers are gifts that can be used for a variety of different outdoor activities. From fishing to hunting to camping to tailgating, this product is something that customers and employees can get a lot of use out of. They also last for a long time. That means that for years to come, a person will remember how much you appreciate them and be able to use this gift for so many different activities, and they will more than likely think fondly of you.
Other outdoor items
Other unique corporate gifts that you might consider giving to people to encourage rest and relaxation and spending quality time with family and friends includes camping equipment and picnic items. This can be portable BBQ equipment so they can make amazing meals or picnic kits so they can carry their items with ease.
Travel Items
If you really want to encourage people to rest and relax and to spend quality time with loved ones, giving them items that encourage them to travel can be thoughtful premium corporate gifts.
Luggage
High-quality luggage is a great way to show customers and employees that you appreciate them and want to see them enjoying life. Again, encouraging people to get away from the normal, everyday lives is a great way to show that you care about their health and well-being. Giving them the gift of luggage gives them the tools to get out and see the world.
There are many options when it comes to luggage as a gift, including full-sized bags and carry-on options. Knowing which one your employee or customer will use more should help you determine which one is the best to invest in. The goal is to get them something they'll use, so figure out what they'll use more often than not.
Travel accessories
In addition to luggage, giving travel accessories as gifts can be upscale client gifts. These are items that they may not think they need until they are traveling, and then more than likely they will have been forgotten. This can include alarm clocks to ensure that they get up for important meetings or to start their sightseeing early. It can also include travel kits that come with a range of products, from sleep masks to travel bottles to personal hygiene products.
These gifts will let people know that you are thinking of their best interests and want them to have products that will make their life easier, even when they are away having fun (or even if they happen to be traveling for work). They can be thoughtful and unique and something a person will use often.
Timepieces
A great way to show customers and employees how much you appreciate them is to give them watches or clocks. You may not be able to give them time, but you'll be able to give them the ability to know what time it is and ensure that they aren't late for any of their engagements.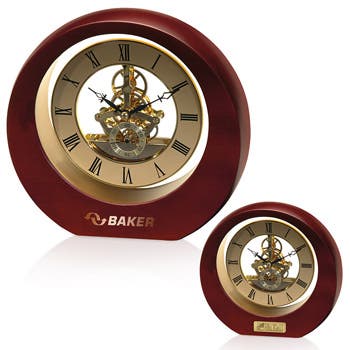 Finding clocks and watches that are luxurious isn't tough, and it will mean that a person will place it where they can look at it everyday or where it often. This is a good way to keep them thinking of you and make them feel amazing.
Finding Unique Corporate Gifts
Getting the right gifts for your employees and customers will take a little thought and consideration. You'll more than likely wind up spending some money on these items, but don't spend so much that it makes them wonder what your profit margins really are.

At iPromo, we have a large selection of premium corporate gifts for you to choose from. Check out our inventory and get something that will let people know you appreciate everything they do.