The Ultimate Guide to Custom Tumblers
Why Choose Custom Tumblers?
When it comes to creating promotional products, there is a whole range of options to choose from. There are umbrellas, pens, hats, shirts, luggage, rubber ducks, and everything in between. All and any of these could make a great product for your to personalize and hand out to customers, but having personalized tumblers can add something extra.
There are many reasons why promotional tumblers might be the best choice for your company. One of the biggest should be that this is a product that people can use on a daily basis and will probably carry with them wherever they may go. If you're looking for more reasons to consider branded tumblers, read on.
Wide range of options
Getting personalized tumbler cups shouldn't be a one-size-fits-all process. There are many different options to choose from. You can get coffee cups, water bottles, or mini tumblers. Each one has a different look and can be used for numerous drinks. The best thing about them is that most of them come with a lid, so they can be taken anywhere.
When it comes to creating promotional items, you want to give customers something that they can use on a daily basis. For those who commute to work or like to take their coffee with them wherever they go, then having a customized coffee tumbler can be beneficial.
For some people, they don't get enough water in their day, but if they had a tumbler that they could take with them, this may help solve the problem. For others, having a container to take their "special" drinks in, whether they be spirits or juice, having the right tumbler can be incredibly beneficial.
There are also different shapes that you can get for your tumblers, including ones that will fit nicely into cupholders in a vehicle or are easy to carry by smaller hands. Products without lids can be a great choice for beverages at home or in the office, and they can be used by both adults and kids alike.
No matter what your customers want and need in a cup, you can create promotional tumblers that they can use on a daily basis. Not only will this endear them to your company, but it will also get your logo out to other potential customers, and this can help expand your reach.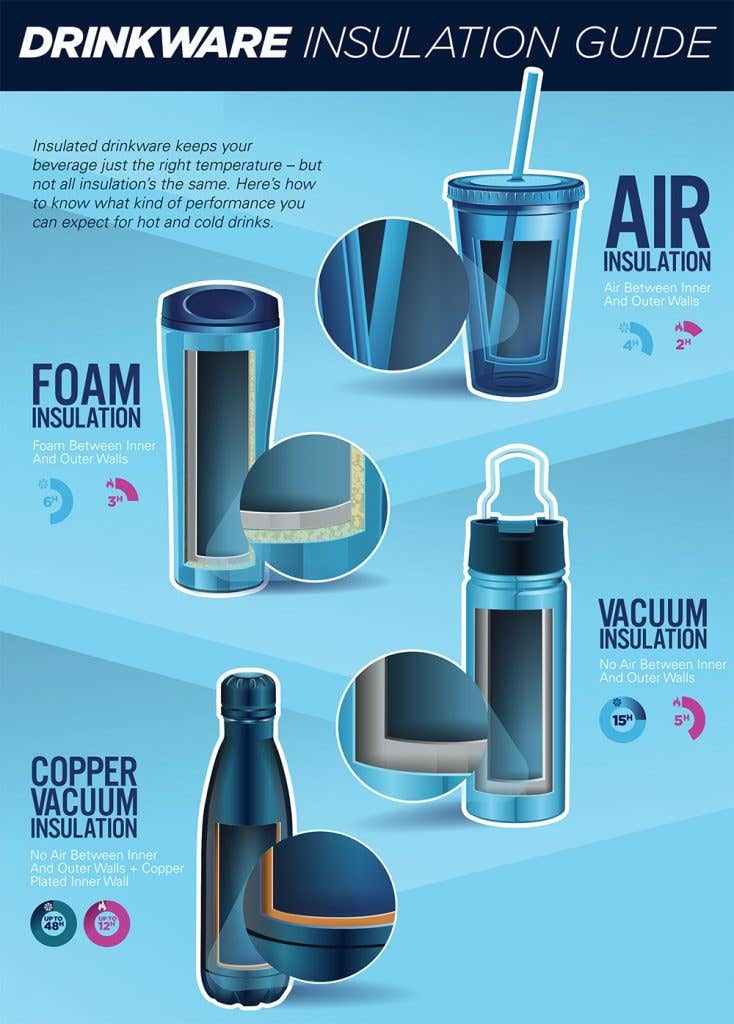 Cost effective
Making sure your marketing budget goes as far as possible is incredibly important. You don't have unlimited funds to work with, so you need a product that is both budget friendly and effective at getting your message across. If you get customized tumblers in bulk, you can achieve both goals.
Since there are so many different types of tumblers to choose from, you can find one that will work with your budget but still be useful to customers. If you have a smaller budget, you'll probably want to look at the plastic options that exist. More often than not, these come in a range of colors, so you can still get something that stands out that isn't overly expensive.
If you have more money to work with, then getting tumblers made from stainless steel or ceramic can be beneficial. No matter which one you choose, you can customize the product with your logo or brand. This is a cost-effective and useful way to be recognized and get your company in front of a large set of eyeballs.
Getting personalized tumblers cheap can be less than $3.50 to order, with an order of 250, but they are still made from high-quality materials and will keep coffee hot and cold beverages cold. More expensive options can cost up to $17.00 per cup, but you may be able to order as few as 24. The quality of these products may be a bit higher, and they can make a great gift for valued customers or employees.
Environmentally friendly
Creating personalized tumblers for your business to give to customers can be an environmentally friendly practice. If they have a cup that is reusable and can be taken with them wherever they go, they won't need to use disposable paper or plastic cups. This can also cut down on the number of plastic water bottles that get used.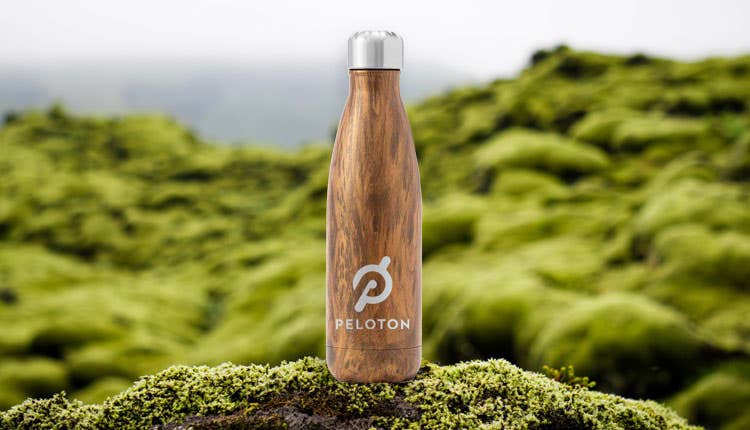 For a lot of people, doing what is right for the planet is foremost in their mind. If your company is willing to go out of your way to create these amazing products, you may endear yourself with new and established customers. Having a good reputation and doing good things for the world can get you noticed by a lot of people. Having your logo on promotional tumblers that reduces the amount of waste can be a great way to do that.
In addition to being environmentally friendly, tumblers also come with health benefits. With plastic drink bottles, there is a fear that a person will ingest BPA chemicals. If you create custom tumbler cups made from stainless steel, ceramic, or glass, they won't have to worry about this potentially harmful chemical.
Durable and stylish
No matter what material you decide to have your tumbles made from, you can rest assured knowing that it will be durable. They can get dropped or knocked over and they will more than likely survive the fall. The contents may still spill, but this can be reduced if the cup has a lid.
Being durable also means that these cups are puncture resistant and won't crack. Over time, plastic water bottles will break down. In some cases, the plastic is really thin, which means it doesn't take more than a bump to crack them or puncture them. Then, a person has to deal with liquid leaking all over them and their things.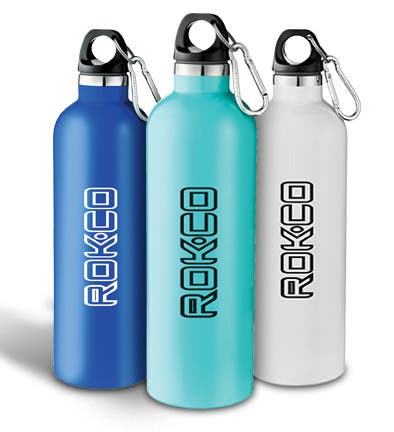 With tumblers, even if they get bumped or poked with a sharp object, they'll be able to stand up to the abuse. They won't get holes or crack over time, making them a long lasting product that can be taken to a variety of different places, including the beach, work, or the gym.
They are also incredibly stylish. Since they come in a range of different shapes, sizes, and colors and you can add your logo or brand in colors that complement the design of the cup, it's not hard to create a product that looks amazing.
Both of these contribute to people wanting to have these products for everyday use. They want to be able to transport their beverages from one place to another and have it look good. Knowing that the tumbler can stand up to being dropped or multiple washes without cracking or breaking down is an added bonus.
Easy to clean
Speaking of washing these products, many promotional tumblers are easy to clean. Since may of them come vacuum sealed to keep beverages hot or cold, they can't be placed in the dishwasher, but it takes very little time to wash them by hand. This can be an added benefit for people. The easier something is to clean, the more often it can be used.
Finding the Right Custom Tumblers
With so many options to choose from, it may be challenging to find the right tumbler for your business. Some things to keep in mind when deciding are the following:
How will customers use them?
Remember, you aren't creating these for you, you're creating them for your customers. You'll need to think about your customer base and determine which custom tumbler cups will work best for them. If your business caters mainly to parents, then doing coffee cups might be beneficial. If most of your customers are into health and fitness, creating cups to hold water would be beneficial.
What is your budget?
This was touched on earlier, but it's still something to consider when finding the right tumbler. You want something that will work for your budget but still conveys your message to customers. This could also determine if you get a less expensive product that can be handed out to a large amount of people at an event or if you get more expensive product that you only give to a select few people.
Are you looking for the best exposure?
Creating tumblers for your company is a great way to get exposure. Since these items can be used on a daily basis and taken to numerous places, they are a great way to keep your brand foremost in a person's mind and to be exposed to other people.
When it comes to creating promotional products, the ones that become the most popular are those that people can use often. If you're ready to find the perfect custom tumbler cups for your company, then see what iPromo has to offer. They have a huge selection to choose from at a range of prices to fit your budget. You're sure to find the right cup for any event or promotional giveaway you might have.