What Are the Top 10 Most Popular Promotional Items?
Promotional giveaways can be great for many reasons. They contribute to a brand's marketing strategy and gain exposure, get free advertising, and create stronger relationships with consumers that help foster brand loyalty.
Here's Why Popular Promotional Items Are Important for Marketers
Connect with Consumers
By handing out promotional products not only are you marketing your brand, but you're connecting with consumers. You're creating impressions on them every time they're using or looking at your branded giveaways, increasing brand recognition and recall, and building a greater relationship with these consumers as they become more aware of and familiar with your brand. The stronger relationship will lead to increased brand loyalty.
Generate Greater Brand Exposure
When you give consumers giveaways, these items will be marketing your brand for you. When people are wearing, using or showcasing items with your brand or logo on them, they're doing advertising for you. Word of mouth also spreads when consumers recommend your products or showcase them to coworkers, friends or family.
Improve Brand Recognition and Recall
When a consumer is constantly being exposed to a brand, it's natural for them to become more and more familiar with it as time goes on. For example, almost everyone can recognize the brand Nike once they see the check mark symbol – that's because they've generated powerful brand exposure that stays in the minds of consumers. The more familiar a consumer becomes with a brand the better they will be able to recognize and eventually recall it, which will raise their chances of wanting to do business with you.

The Top 10 Most Popular Promotional Items
Giving out popular promotional items can be an extremely effective way to increase exposure for your brand, connect with consumers and build brand loyalty. If you're asking yourself "what are the most popular promotional items?", keep reading to find out. We've listed some of our most popular giveaway items to give you a better idea of what consumers really like.
1. PopSockets PopGrips and PopWallets
PopSockets are cute accessories to have that not many people will buy on their own, so when you're giving them away as promotional items, there may be a high chance that your consumers didn't previously have them. They're also a good way to gain exposure for your brand since they'll be out in the open when people are talking on their phones.
---
2. Mobile Power Banks
People take their phones with them everywhere they go and use them very often. When you're out of the house and don't have an outlet to plug your device into, having a power bank can be an extremely useful item to have. People often use them when they're out in public, too – so considering the exposure you're getting, power banks can be some of the most effective promotional products. According to the Advertising Specialty Institute (ASI), promo power banks are kept an average of 12 months and generate over 900 impressions over their lifetime.
---
3. Branded Pens
Whether you're working at the office, studying or going out and need to write something down, people from all sorts of backgrounds and occupations use pens all the time. They're small, light and easy to carry around, and most importantly, they're useful – so why wouldn't people want to keep them?
In fact, according to the ASI, 89% of consumers have reported owning promotional writing instruments and writing instruments generate 3,000 impressions throughout their lifetime. That proves that pens are one of the most popularly kept promotional items. But when you're giving out pens make sure they're strong and work very well so that consumers actually want to use them.
---
4. Hats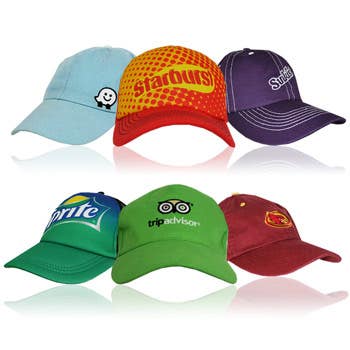 Considering that we look at people's faces when speaking to them, hats can be some of the most effective promotional products because they're directly above the face. Considering the strategic placement, brands that give away hats will create some of the best impressions on people. 69% of consumers reported owning promotional headwear and one-third of men wear their promotional hat on a weekly basis.
---
5. Branded Apparel
In terms of impressions, one of the most popular promotional giveaway items is outerwear. According to the ASI, they generate the greatest number of impressions on people in the U.S. With 6,100 impressions, 85% of people can remember the advertiser who gave them apparel and 80% of consumers have reported owning promotional t-shirts. While bags used to generate the most impressions, they now have shorter lifespans due to a dramatic increase in the market.
---
6. Webcam Covers
People are becoming increasingly concerned about their online privacy, and more and more people are investing in webcam covers. They will help consumers feel more secure and safe when using their computers. A webcam cover can be great in terms of exposure at work, at the library, coffee shop or even out with friends and family, because it's one of the first things you'll see when looking at a computer.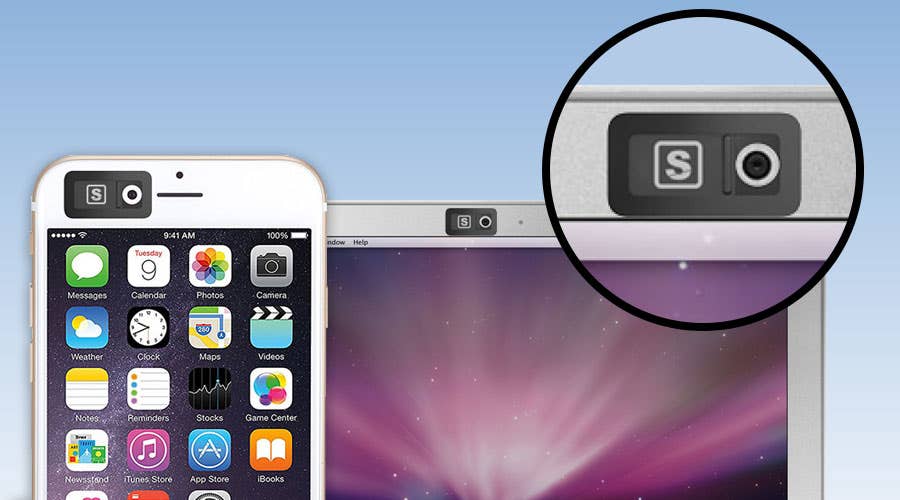 ---
7. Phone Holder and Wallet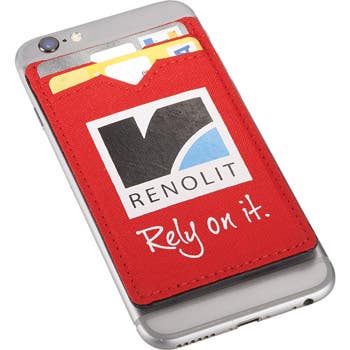 The reason why phone accessories are some of the most popular promotional items is that people take their phones everywhere, so what they accessorize with them will be out in the open. A phone holder and wallet is a great way for consumers to have their cards, money, and phone together all in one place. It's convenient and secure. For marketers, it's a great way to get your brand across when someone is using their phone in the subway, on the street or anywhere with other people.
---
8. Stress Balls
A bit different from the previous products because they're not as common for people to have, stress balls and other custom shaped stress relievers can be a great way for people to release their energy and distress. Designing a stress ball with a nice aesthetic would also be a good decoration to add to the workplace or study area. Plus, they're always out in the open for others to see.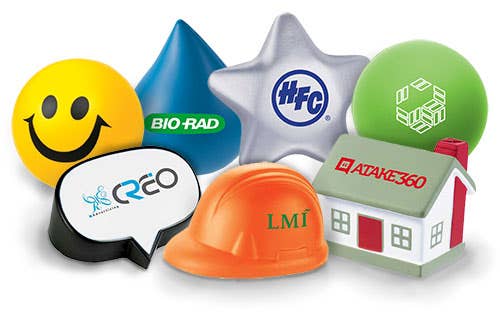 ---
9. Journals & Padfolios
Handing out custom journals is one of the most popular promotional products. People use journals for everything – for keeping track of tasks, making study notes or even for personal writing. They're always useful to have and are great promotional giveaway items for everyone. Journals would also go great with branded pens if you want to give away multiple items.
---
10. Branded Mouse Pads
Considering that the more exposed someone becomes to a product the greater number of impressions the brand will have on them, custom mouse pads are a must-have. 64% of consumers have reported owning a desk accessory. When a consumer is working at their desk and using a computer, they will constantly be exposed to the mouse mat and the brand's name or logo on it. It will also be out in the open in the workplace and generate exposure.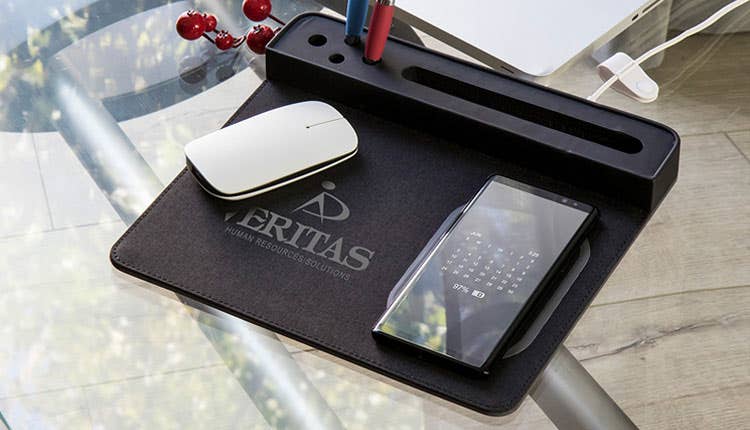 ---
Why these Items Are Perfect for Promotions
All of these items are small, useful and portable. They're easy to carry around, wear, or place on something that we carry around. They're items that will generate a lot of exposure with others and people are likely to use them on a regular basis. It's important to remember to place the brand's name and logo on the products so that they serve their marketing purpose.
When you give out the most popular promotional items they will have strong staying power. According to the Advertising Specialty Institute, contrary to popular belief, most promotional items aren't being thrown out. Instead, people are keeping a lot of them. The two biggest factors of staying power are quality and utility – when they're high quality and last a good amount of time, and they have a practical use that makes people want to keep them, consumers are likely to keep these products.
Costs
These items should be between the $1-$18 range, depending on which item you want to give away. If you want to go with a less expensive option, giving out branded pens might be a good way to go. If you're willing to raise the price a little bit give out power banks or nice apparel.
To get a better sense of the most popular promotional items of 2019, check out our page. We have pens that are as low as $1.28 to speakers that go up to $17.99. Our products offer variety in price, color, and style.