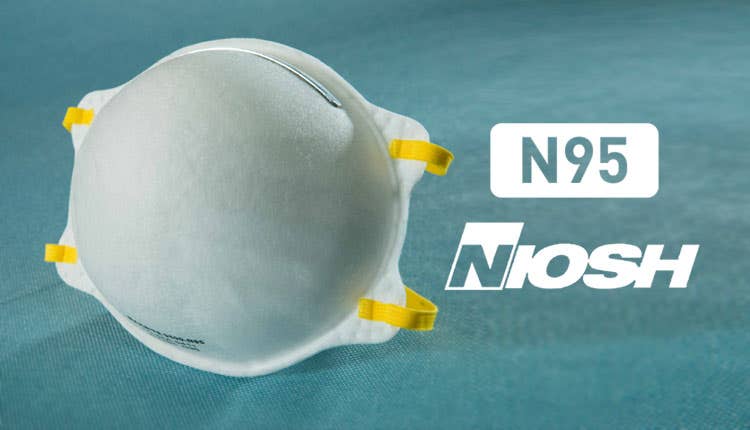 One of the major stories that came out of the COVID-19 pandemic was a lack of PPE for essential workers, with N95 masks being at the top of that list. Able to better filtrate particles than conventional surgical masks, these were considered to be the ideal option to fight COVID-19. 
However, due to a shortage, many professionals were forced to create piecemeal solutions to protect themselves. 
Now, we're finally starting to see the situation improve. Face mask manufacturers have been able to better adapt to meet demand. But what led this shortage to happen in the first place and what can professionals do to better prepare themselves for a future where masks will likely be commonplace?
What Caused The Mask Shortage?
The mask shortage in the early stages of the COVID-19 pandemic can't be blamed on a single thing. Rather, it's a combination of different factors that resulted in a widespread lack of these very important resources.
Distributor allocation: In those first few months, when healthcare professionals were requesting lots of PPE from their distributors, the distributors may have been placing allocations based on the previous usage, rather than the unprecedented demand. Remember, COVID-19 is a novel disease, meaning that the scientific world still had to learn about the best methods for prevention as cases spread and the gravity of the pandemic became apparent. 
Supply chain problems: The nature of the COVID-19 pandemic created a 1-2 punch throughout the entire supply chain, not just for N95 masks, either. First, there was an obvious, sudden demand. At first, there was a lot of conflicting information as medical professionals tried to understand the disease, and when N95 masks were seen as an ideal protective measure, everyone suddenly wanted some (businesses, institutions, and private citizens alike). This caused a demand spike the manufacturing business wasn't prepared for. At the same time, these same manufacturing businesses also had to cope with the virus itself. Indoor industrial settings, where many people were working alongside each other, make a perfect breeding ground for the virus. Many factories and other facilities either had to halt or slow production in order to create a safe environment. Even with some protective measures in place,  an outbreak could shut down a facility outright.
Transportation concerns: As a sidebar to the last point, as travel bans started going into place and delivery systems went into disarray, getting what PPE was being made to where it needed to go also proved to be a difficult task. The prices for chartered flights and air cargo fees exploded to enormous levels, hampering equipment from getting where it needed to go in a timely fashion.
Hoarders: These are more isolated issues and weren't nearly as large a contributor to the overall N95 shortage as the other points that we've discussed so far. However, there are a few highly-publicized incidents of people buying up large stocks of N95 either in the early stages of the pandemic or while it was still localized to Asia. In some cases, they were doing it for their own protection, while in others, they were trying to make money through resale. Many of those that tried to do this have been caught and subjected to legal action.
However, we're starting to see a lot more good news in this area now. At this point, N95 mask makers have finally adapted to meet demand. Lowering case rates in some parts of the world make manufacturing and shipping easier than it was a few months ago. In addition, we're seeing enterprising individuals using techniques like 3D printing, as well as initiatives like donation drives to help get more PPE to those who need it most.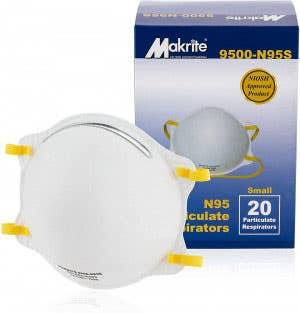 At iPromo, we are proud to be a part of this shift and have N95s in stock and ready to be shipped from the USA. Our Makrite N95 NIOSH Cup Face Masks will filter out at least 95% of airborne particles, provided that you fit and seal the mask correctly. These masks also make that easier by using a headband design to provide a comfortable fit and using ultrasonic welding technology in their construction. The end result is a final product that is odorless and glue-free to allow you to work in comfort. Note that while the shortage may not be what it once was, we are still focusing on prioritizing shipping to healthcare, government agencies, and other essential services.
Other Mask Offerings
While we're finally starting to see N95 production and availability starting to keep pace with demand, there are a few reasons why you may not want to use an N95 mask. For one thing, they may not be affordable if you plan on buying masks for a very large work team. Secondly, you may be interested in reusable options to help minimize waste. Finally, you may want to think forward to the future. COVID-19 is ebbing and flowing across the world, and in the event of a second major wave, N95 masks will be most necessary for medical professionals/first responders. If your business isn't in a high-risk area or setting, you may want to stick with other options that can still be effective.
The good news here is that there are a variety of other masks that you can look into. The selection offers different price points and benefits, including the ability to brand them for a little promotional boost. 
If you're looking for something as close to the N95 as possible, but not necessarily an N95 mask, the KN95 Respirator Face Masks are likely what you'll want to start with. These basically have the same functionality, cutting down on exposure to airborne contaminants. However, the major difference is the standard. N95 masks are created to abide by American manufacturing standards. However, KN95 masks are created to comply with Chinese standards. The major differences between the two are mask fit and breathability, not the ability to filter particles.
Our KN95 masks are a light-weight, latex-free, humidity resistant option when it comes to protective gear. Note that you can reuse the elastic fabric without any added smell. Finally, the seal and fit are extremely important in order to let the mask do its job. The KN95 helps keep with this by using a tip-shaped hanging ear setup designed to cut down on slip risk. You can also use the adjustable nose clip to adjust your sealing and keep glasses from fogging up.
Let's say that you're more focused on other areas, like price, customization, or being disposable. We offer a variety of options that speak to every one of those needs. One good starting point is the Custom Printed USA Made 3-Ply Face Masks. These are non-woven face masks that offer 97% bacterial filtration efficiency. Buy them in bulk and make sure your entire team has what they need to stay safe. In terms of customizing, these masks can be altered to showcase your brand. This means putting the logo on the mask front with full-color printing or screen printing.
Another major thing that a lot of people are looking from for their mask is eco-friendliness. This not only means being made out of eco-friendly materials but cutting down on waste. Custom Cotton Reusable Masks are the ideal option here. You can use this 4-layer mask to stay protected, simply washing it after use rather than having to dispose of it and put on a new one every time. Another bonus is the ability to showcase your brand logo on the mask with screen printing. 
On the other end of the spectrum, you may specifically want a disposable mask in settings where you know you are going to quickly take one off then use another mask for another shift. These are also the ideal option if you want to distribute masks to people entering your workspace. Disposable 3 Ply Medical Face Masks are the ideal disposable mask option here.

We should also talk about some of the backup options available to you in the event of another shortage. One good start is One Size Spray Protection Face Shields – MADE IN USA. These face shields are a bit bulky to be used regularly, but at the very least they will provide some protection. Other masks to consider are 3-Ply Napkin Face Masks. These are constructed with 3-ply paper and metal staples. While they can't match the protection level of an N95, they are also the last type of mask to run low in the event of another shortage.  
Masks are going to play a key role for businesses and individuals alike to navigate the new normal safely, both for their own good and the good of others. Different settings and workers are going to require different types of masks, especially now that supply has begun to rebound to meet demand. 
Our goal at iPromo is to make sure that you have all the options that you need to help keep your staff and customers safe. Whether that means stocking up on N95 or just using general cloth/reusable masks, we have you covered. We also have the iHealth category for any other PPE supplies you need moving forward.