Why Promotional Items Are More Important For Businesses Than Ever
Promotional items are becoming more and more important for companies. Even in the age of digital marketing and social media companies should create promotional products that showcase their brand and hand them out to consumers.
But why? What makes promotional items so special that even social media can't accomplish? Keep reading to discover the importance of promotional items.
What are Promotional Items?
Promotional items are products that a company creates or customizes by imprinting their brand name and logo. They're given out to consumers to increase brand awareness and get the brand in the minds of consumers. Promotional items are often handed out at events, conferences or public areas to attract new customers or develop stronger relationships with existing ones. They're a way to get into the minds of consumers and create impressions.
Why Are Promotional Items Important?
Promotional items are important for brands for a variety of reasons. They help foster growth and development in a number of ways:
Greater Brand Exposure
The more you push our products out and get them into the minds of consumers, the more people will become aware of your brand. The power of promotional products is you're exposing your brand to the public and creating lasting impressions by letting so many consumers use your product.
These consumers are also carrying your products around and exposing the brand to others, and you never know might give your item away to friends or family. According to the ASI, 55% of promotional products are passed along to someone else. This just proves that you never know where your promotional items will end up or who will end up using them.
Letting People Test Your Product
By handing out promotional items, not only are you generating exposure for your brand and increasing brand awareness, but you're also letting people test your products. If they're useful and high-quality, consumers will like your products and feel more compelled to your brand.
They may even start to show interest in other products as they explore your brand. This can generate a very positive impact on sales and generate positive word-of-mouth, a cost-effective form of marketing where consumers recommend your products to friends, family, and coworkers. Promotional products are important as tangible experiences can be worth more than you think.
Greater Recognition and Recall
The more people you expose to your brand, the better they'll be able to recognize and recall your products. Promotional items are important because when you give consumers their own items to take with them, each time they use the product they'll be exposed to the brand name and logo and be able to better recognize the brand.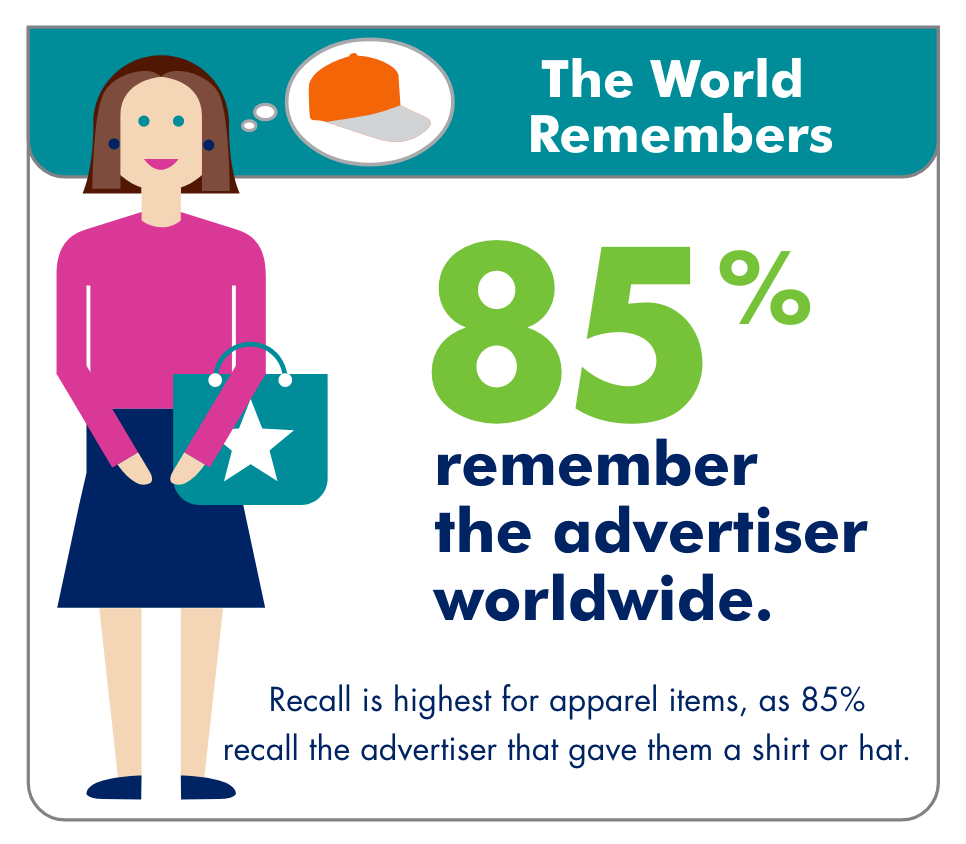 Increased Customer Loyalty
By giving out products you're developing deeper relationships with consumers. If they use your products regularly and benefit from them or form positive associations as they use them, they will start to form an emotional connection with your brand. This can lead to greater sales for other products and even brand loyalty when consumers like your products enough to become loyal customers.
Works Like a Modern Business Card
Business cards aren't necessary when you're handing out promotional products because they essentially act in the same way. Considering the prevalence of social media, digital marketing, and the internet, it's become extremely easy for consumers to go online and find the information they need about a brand.
By giving out products showcasing your brand's name and logo you're giving consumers the information they need to search up your brand, find information about it, and gain access to your products. They don't need all of your information on a card – they just need the name of your business and a visual that differentiates it from others. You just need to make sure you have a strong social media presence, a well-functioning and easy-to-navigate website, and accessible products.
Examples of Promotional Items
The types of promotional items you create don´t have to be limited. You can give out any items you think consumers would benefit from, whether they're trendy, creative, or unique. Popular items are branded pens and writing instruments, custom apparel, bags, drinkware, power banks, and other technological products.
Whatever you choose, make sure they satisfy the two reasons why people keep promotional products – quality and utility. You want to make sure they're high in quality so that people will want to use them frequently and they'll last consumers a long time. In terms of utility, you want people to have a want or a need that makes them actually want to use your products. Don't forget to incorporate your brand's name and logo on the surface so you can generate exposure.
There are other tips and strategies that you should keep in mind when designing promotional items to grow your brand effectively:
Consider Your Target Audience
The first step to coming up with promotional products for your brand is thinking about your target audience. Who are they? What are their needs, wants, and interests? If you want to reap the benefits of promotional products you'll need to hand out items that resonate with consumers, that they can understand, connect with, and want to use. You want to make sure they like the products and will actually use them on a regular basis.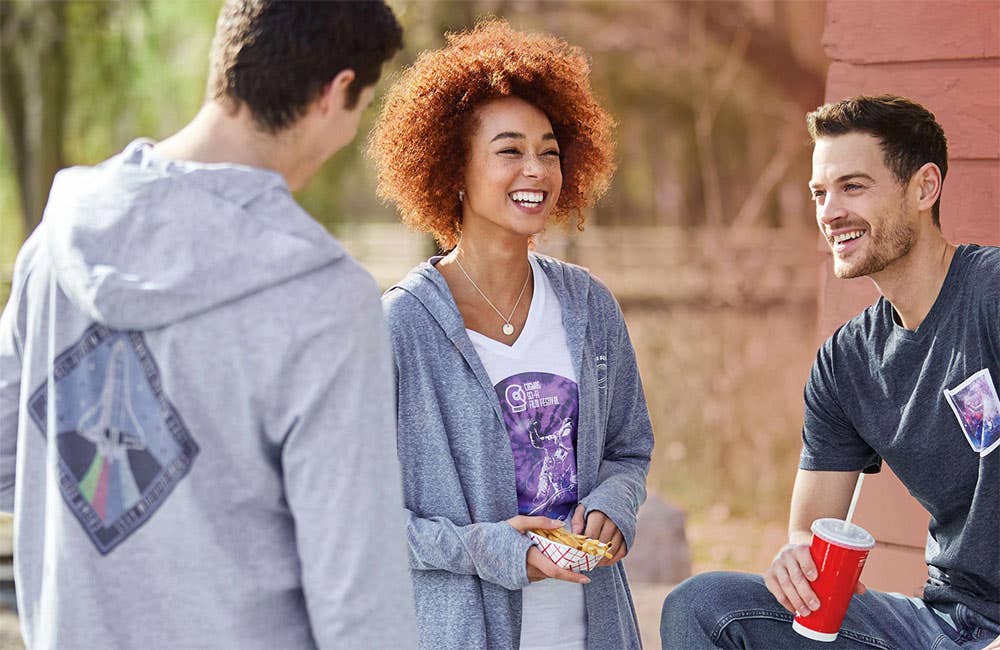 Set a Clear Objective
Before you start designing your product, it's important to determine what your objectives are. Are you looking to increase overall brand awareness, or are you focusing on quality over quantity and want to attract a few long-term customers within a short period of time? Depending on your goal, you may approach promotional marketing differently.
For instance, if you're looking to attract a few high-value customers fast, then you might need to spend more on your products, give out less, and attend certain events to target the specific demographic you're going after. On the other hand, if you're focusing on generating greater exposure for your brand then you may give out a greater number of items that are lower in price at events that are less specific and attract greater numbers of people.
Make Your Products Stand Out
Why is promotional marketing important? Because it's a way to not only gain exposure for your brand but to showcase its personality. You don't want your products looking the same as every other company's. Create a product that captures people's attention, intrigues them, and makes them want to have their own. Whether it's a bright color scheme, an unexpected product, or creative designs, your items should stand out in the crowd. This can encourage people to show them off to friends, family, and coworkers, or post about them on social media and generate even greater exposure.
Create a Budget
Promotional marketing can be an effective low-cost form of marketing when costs generally remain low. It's important to determine a budget and identify your costs from the front to avoid falling into the trap of overspending. Keep in mind that there may be other associated costs that you may not have initially accounted for, such as shipping and merchandising.
While you don't want to overspend, you certainly don't want to create cheap products that consumers won't be satisfied with. Create a budget that enables you to give out high-quality promotional products that consumers will enjoy and make sure they represent your brand well, without going over your anticipated costs. While there's nothing wrong with spending more on high-quality promotional items if your budget can afford it, you do want to stay on top of your expenses and avoid surprises.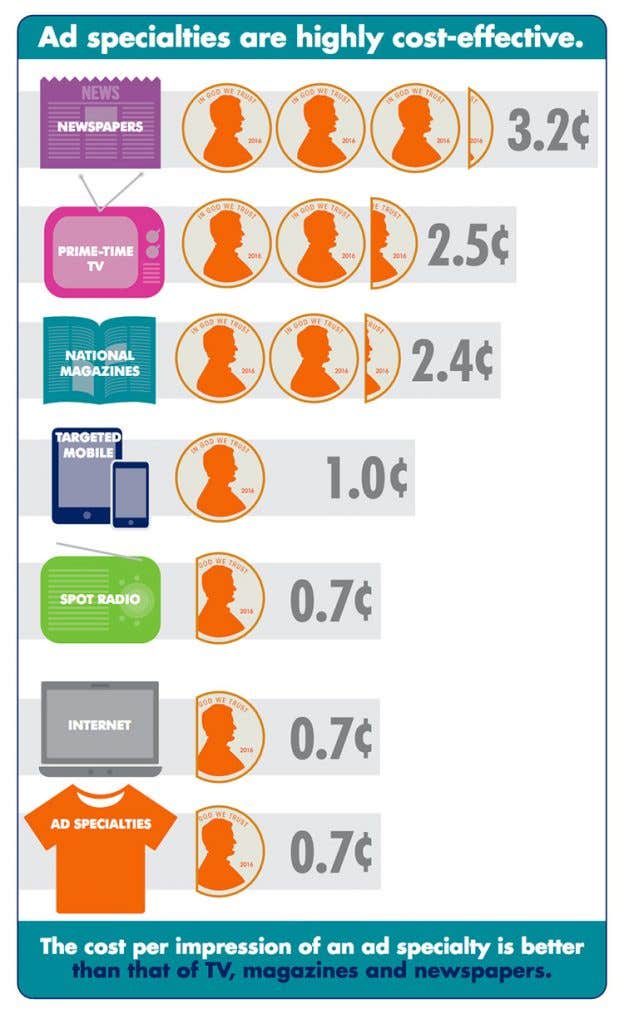 Give Products to Your Employees
Rather than directly targeting non-customers, start your promotional marketing efforts by giving products to your team. Your employees will act as ambassadors for your brand and generate positive word-of-mouth marketing in their own networks. Not only can they help you generate a lot of exposure and positive word-of-mouth, but they can test out your promotional items and give you genuine feedback and suggestions before you go public with the products.
Costs
Now that you're an expert on promotional marketing and understand how to use promotional products effectively, go ahead and start planning your strategy. While you will need to pay for items and additional costs like shipping and handling, in the long-run promotional marketing can be a very effective low-cost advertising strategy that generates impressive exposure for your brand. Prices for promotional products vary depending on the type of product you're looking for, the style, and the quality of the item. Visit our website to check out different options and you'll discover a wide range of promotional marketing products to choose from.