Custom outwear, hats and apparel are popular for a number of reasons. They are among the most widely kept promotional items among Americans. They look cool and can do wonders to add to a person's style. And most importantly, they're able to generate a lot of exposure for a brand. These items can be great as both promotional products and corporate gifts.
Port Authority
Port Authority is an apparel company that launched in 1994. They're known for their high-quality clothing that blends classic and modern elements together to create stylish apparel. They sell polos, outwear, headwear, wovens, accessories, and fleece garments. They take measures to make sure all of the materials they use are safe and meet the high standards and specifications of the Consumer Product Safety Improvement Act (CPSIA).
But what makes custom Port Authority apparel good for marketers and companies?
High Quality
Port Authority is a high-quality apparel brand. Considering that quality is one of the most important reasons why people keep promotional items, consumers will be happy to receive their products and are likely to use them for long periods of time.
High Utility Factor
While quality is one of the top reasons why consumers keep promotional items, utility is the other. For consumers to keep and actually use a promotional item on a regular basis, they need to have a use for it. The product should satisfy a want, need, or interest that consumers have. When the utility factor of a product is high, consumers are likely to use your product more often and generate good exposure for your brand.
Trendiness
Port Authority creates apparel items that are trendy and appealing to all demographics. They have different styles of hats, jackets, shirts, and other forms of apparel that will appeal to people with different styles and preferences or trendy, simple styles that the vast majority of consumers will like.
Variety
Branching off of the previous point, Port Authority offers a wide variety of styles, colors, and materials. This is good news for marketers because depending on the items you're looking for (taking into account the demographic you're targeting and the events or occasions where you're giving your products at), you have a range of different options.
For instance, if you're giving out promotional items to a wide variety of people you might go with low-price hats. If you're giving out items at a fundraiser event, you might hand out custom Port Authority polo shirts showcasing your brand's name and logo. If you're giving out corporate gifts, you may look for higher-priced, high-quality branded Port Authority jackets that are more high-end.
High Exposure
Apparel, headwear and outerwear are some of the top product categories for promotional products. Consumers are more likely to actually keep these products and use them for longer periods of time. And the more your consumers wear your products that showcase your brand name and logo, the greater exposure you will generate. It's also easy for others to see your name and logo on these products as people wear them in public and they are very visible.
Port Authority As Promotional Items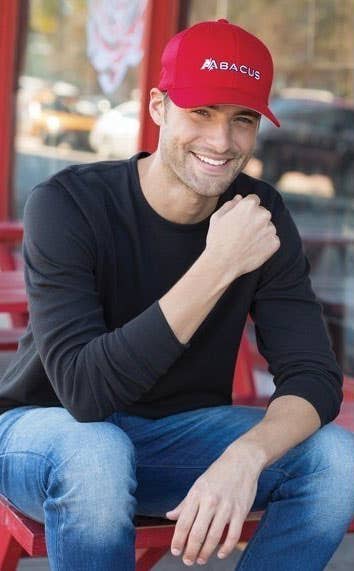 Port Authority Hats
Custom Port Authority hats would be great promotional items to give out to consumers. Compared with the rest of their apparel they're low in price. According to the Advertising Specialty Institute, 69% of American consumers have reported wearing promotional headwear, with 63% admitting keeping these hats because they're attractive. Also keep in mind that hats are placed on the head and right above the eyes, so when your logo and brand name are written on the front, your brand will receive a lot of exposure.
When you give out branded Port Authority hats, consumers will appreciate the quality and the aesthetic, and your brand name and logo will get to be showcased. The prices for custom Port Authority hats range by style. Some products can be under $5.
Port Authority Polo Shirts
The quality, utility, and comfort of these shirts can also make them great corporate gifts. Custom Port Authority polo shirts can range anywhere between $16 and $34 depending on the style and quantity ordered, so you'll be able to find an option that's suitable for your gift.
Port Authority jackets can range in price anywhere between $17 and $121, depending on the style you go with and the number of jackets you order. While they're probably too costly to be given out as promotional items, promotional Port Authority jackets can be excellent corporate gifts to give out. They're high quality, highly usable, and extremely trendy. Jackets also last a long time, as 67% of Americans report owning promotional outwear and 70% of these consumers keep them for a year or longer. 
What Do Custom Port Authority Hats, Polo Shirts & Jackets Entail?
Custom Port Authority hats are typically made from polyester or cotton material and are available in a variety of different colors. The prices also change depending on the materials used and the quantity ordered. A few options for imprints include screen prints, embroideries, sublimation, and full-color digital prints.
Port Authority polo shirts are available in long-sleeve and short-sleeve options and are generally made from cotton or polyester material, or a mix of both. The prices also vary heavily depending on the style and quality ordered. For imprints, there are options to add screen prints, sublimations, and full-color digital prints.
Port Authority jackets can range in price. There are different styles and materials available for all kinds of tastes and personal interests. They come in different colors and there are options to add screen prints, sublimations, full colors, and embroideries as imprints.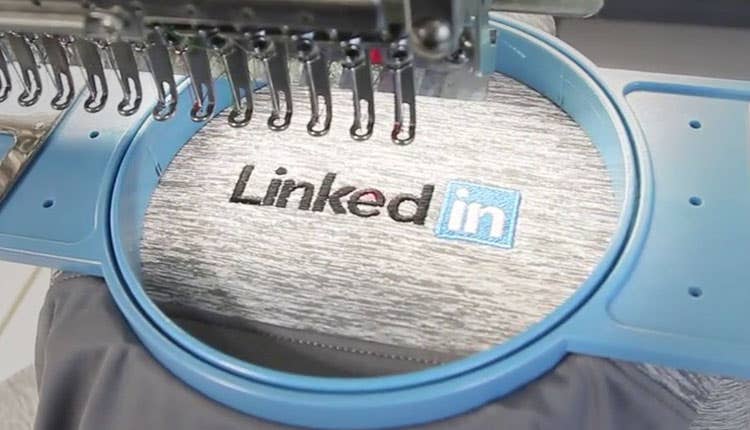 How to Use Custom Port Authority Hats, Polo Shirts & Jackets Effectively
Custom Port Authority apparel can be used to achieve greater brand exposure, increased brand awareness among consumers, and as a strategy to attract new customers as promotional products. They can also be given out as corporate gifts to show appreciation to partners and clients, build stronger relationships, and generate greater exposure for your brand. They're high-quality, trendy products that are visually appealing and are available in a variety of different styles.
But what measures can you take to make sure your custom Port Authority apparel lives up to its name and is used effectively? Keep reading to discover a couple of tips:
Determine Your Target Audience
As the first step of any marketing strategy, you need to first determine your target audience before you start handing promotional products out. Do you think giving out hats or polo shirts would be better? Determine what the needs, interests, and wants of your target audience are so you can figure out which items will be most effective for your promotional marketing strategy, and which items to use as promotional items versus corporate gifts.
Determine Your Marketing Objectives
It's important to first determine your marketing objectives before implementing a branding strategy. Your objectives will help you determine how many people you should target, what events you should go to, and how much money you can spend on promotional items.
Port Authority Apparel are perfect for outfitting your executive or outside sales team for a clean, professional and consistent look for your bran. They also make great thank-you gifts for those special long-term relationships with high-value customers. Determining your objectives will also help you figure out and set a budget to follow.
Costs
Port Authority jackets, polo shirts, and hats range heavily in price depending on the style that you choose, the quality of the item, and the quantity. You can choose between different types of imprints for your brand name and logo for most products. To find more custom Port Authority items and other forms of branded apparel, check out our website, where you'll find a wide range of promotional marketing products to choose from.