December 1, 2022
Winter Gifts and Giveaway Ideas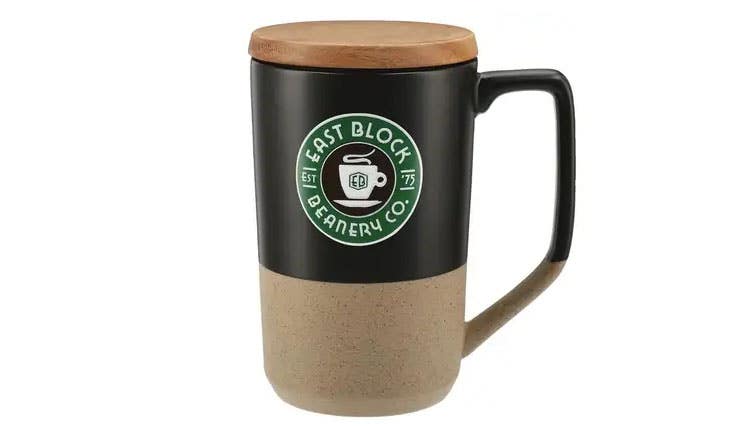 The winter holidays are a fantastic time to do a giveaway to attract new buyers during the Christmas shopping season. However, you can't just pick any random giveaway idea — you need some unique, high-quality winter swag that will help you stand out from the crowd. To help you narrow down your options, we've highlighted six of our top winter giveaway ideas for 2023:
Logoed mugs
Winter is the ideal season to cozy up with a hot beverage, which is why branded ceramic mugs are a perfect winter swag idea for customers and employees alike. At iPromo, we carry everything from your standard white 11 oz. mug to oversize campfire mugs with wood bases for something extra special. If you want to branch out from ceramic logoed mugs, we also offer a huge selection of travel mugs, coffee cups, water bottles, cocktail drinkware, and more to suit every need and budget. Contact us today to get started on a branded ceramic mug giveaway that your customers are sure to love.
Branded blankets
Speaking of the cold weather, you absolutely cannot go wrong with choosing a branded blanket for your winter giveaway idea. These blankets come in all different styles — from a classic sherpa blanket to a water-resistant picnic blanket and even a custom weighted blanket — so you can choose the one that will resonate with your potential audience. For extra holiday cheer, we recommend choosing a seasonal color or print such as a red-and-black buffalo check pattern so that it feels like true winter swag.
Holiday cookies and treats
Consumables are always a solid giveaway idea, and wintertime opens up a lot of options for holiday-themed treats and snacks. Whether you go with a season option like hot chocolate bombs or Christmas cookies or choose a more evergreen option like a basket of gourmet snacks, we have the perfect winter giveaway options for your company. Some of our food and drink giveaways are even available as part of a set with mugs and other gift items, so your recipients can enjoy the food right away and then keep the rest of the gift set for years.
Instant film camera
The winter holidays are frequently full of special moments that people want to capture in photos. However, people rarely remember to print the images off and display them, instead leaving them to sit on their smartphone for forever. That's why instant film cameras are making a huge comeback this year: Simply snap the photo and you'll have a physical photo to display within seconds! Our instant film camera from Fujifilm can be customized with your company logo and comes in five fun colors so you can pick the one that best matches your company branding.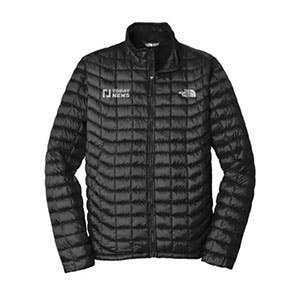 Custom apparel
If you are searching for some winter swag to give away, look no further than custom apparel from a trusted partner like iPromo. We offer custom apparel in a huge range of styles and sizes (both kids and adults) to meet every promo situation. Our custom apparel includes a lot of wintertime options, including flannel shirts, sweaters, and jackets, as well as cold weather accessories like beanies, scarves, and gloves. We also stock many trusted clothing retail brands — including The North Face, Nike, Eddie Bauer, and more — so you can choose one that will appeal to your target audience.
Tote bags
Custom tote bags are a fantastic giveaway option year-round, but they are especially beneficial for a holiday giveaway because so many people are shopping a lot around Christmas time. Branded tote bags are an especially great winter giveaway idea for retail stores since they will encourage people to grab more items and fill up the bags. However, they also work great for eCommerce businesses and other industries due to the versatility and usefulness of the tote bag. Every single time the recipient runs out shopping, they will grab the tote bag and see your company logo.
Decided on the perfect winter giveaway idea for your business and want to get started on a pricing quote? Still need help choosing a winter giveaway idea from our many options? Whatever stage you are at, our customer service team will be happy to help get the ball rolling on your winter promotion. The holidays are a popular time for giveaway items, so contact us today for the best selection and fastest processing time!