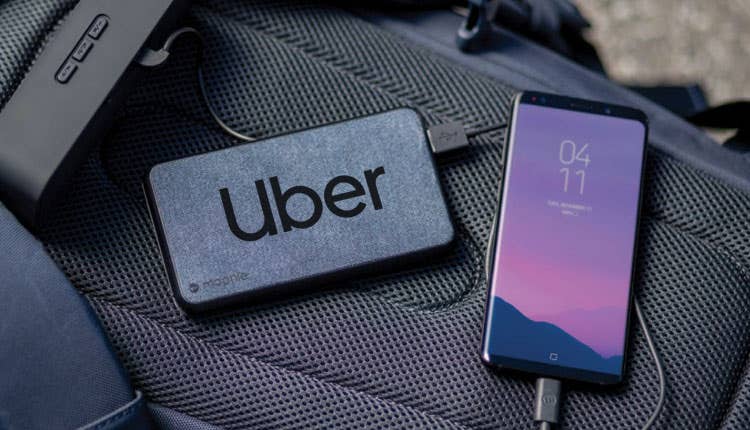 Your 2020 Guide to Custom mophie® Power Banks, Wireless Portable Chargers, and Cases (Juice Packs)
Leverage the mophie® brand for your next corporate gifts campaign.
If you're looking for effective promotional products in 2020, it is hard to go wrong with custom mophie power banks and phone cases. Virtually everyone has a smart phone and keeping those devices charged is challenging on the go.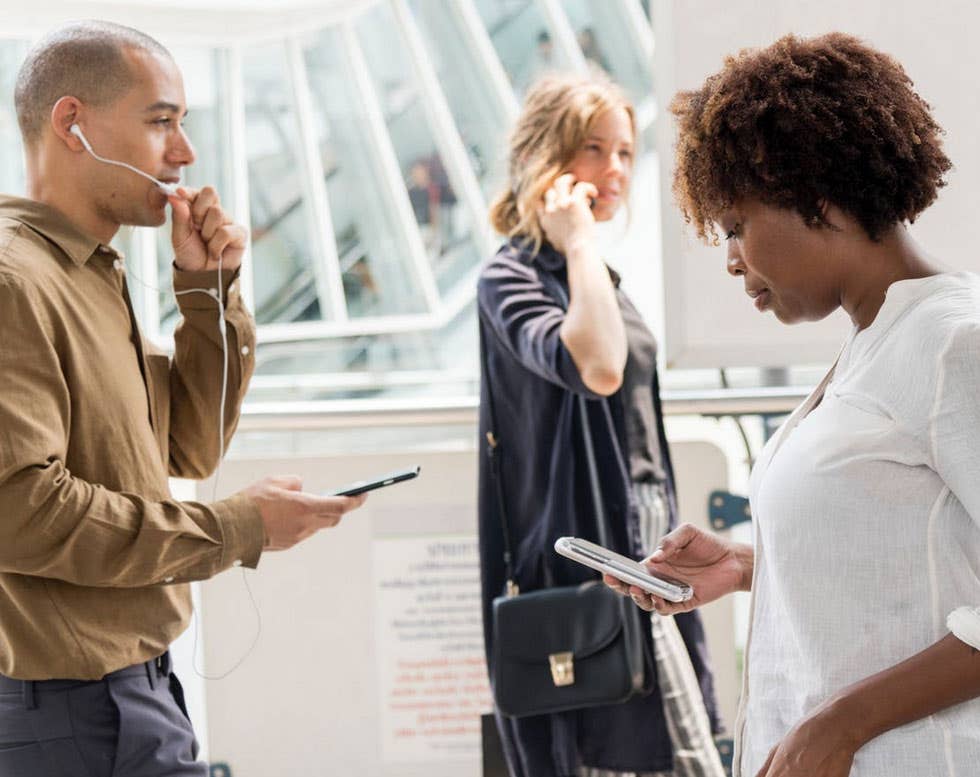 In fact, according to a 2018 study by the Pew Research Center, 77% of Americans have a smartphone of some kind. One thing that helps everyone in that 77% is the ability to charge their phones.
Promotional mophie power banks and phone cases can fill that need while also advertising your business every time they are used. There is also no question that recipients of this promotional item will be elated with the gift. Who doesn't want a device that can charge their phone on the go?
As you can imagine, promotional smartphone accessories are an ideal way to win over prospective customers. On top of that, because phones (and their requisite power banks and battery cases) are used all the time in a variety of locations, you can attain free publicity basically anywhere for long periods of time.
Custom mophie power banks and phone cases are the perfect gifts for employees or customers for all the reasons above and for a few reasons we'll discuss below. But, first, what exactly are mophie power banks and phone cases?
What are mophie Power Banks?
You may be wondering what exactly a power bank is. You may not even know what "mophie" is, and, if that's the case, this entire discussion heretofore must seem very confusing. For starters, mophie (stylized in lowercase) is a company that produces a variety of mobile charging devices meant for both Android and iOS (Apple) mobile devices.
mophie is one of only two companies to be officially licensed by Apple to produce mobile charging devices, which means that it is guaranteed to be compatible with Apple products. Only its power banks are capable of charging Android devices.
But, what exactly are power banks? Essentially, these are battery packs that can be charged at home and taken with you so that you can charge your smartphone from remote locations without needing a traditional electrical outlet.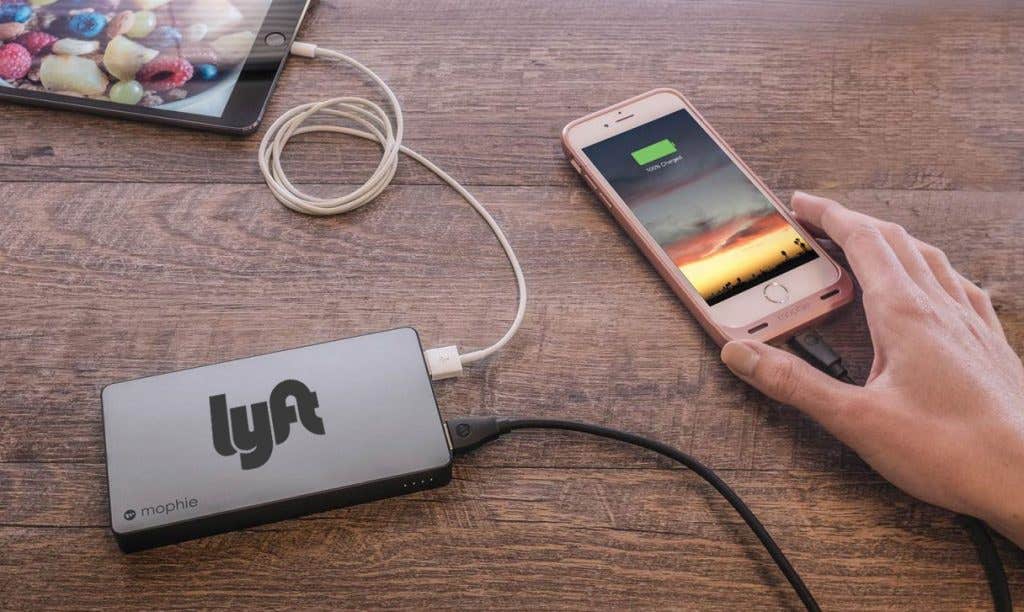 Obviously, these devices have numerous practical applications, including for hikers, concertgoers, transit commuters, or literally anyone who could reasonably need to charge their phone at a moment's notice. When people leave their houses, there's no telling how much battery power their phone will use and when they might need an emergency recharge. Power banks are also often shared amongst friends to charge multiple phones.
mophie's line of power banks are called "powerstations" (again, stylized in lowercase). They range in capacity from 6,000 mAh with the standard powerstation to 20,000 mAh with the powerstation XXL. They also offer a wireless charging station called the "charge force."
Obviously, branded mophie power banks are useful, valuable, and are bound to have your prospective customers looking at your company in a favorable light. They will also get plenty of use in their lifespans. But, how do they differ from custom mophie phone cases?
And What are mophie Phone Cases?
mophie phone cases provide the similar service of charging a mobile device without the use of a traditional electrical outlet. The main difference between mophie phone cases and power banks is that, as you might imagine, the phone cases are affixed to the phone.
In fact, mophie phone cases look almost indistinguishable from regular smartphone cases. Of course, the benefit of this is that you don't have to bring around an entirely separate device to ensure that your phone stays charged all day long.
The "juice packs," as they are called, provide a near constant infusion of electrical charge, while also offering the same protection of traditional phone cases. It's a classic win-win. It will also be a win-win if you give out promotional mophie juice packs to your clients.
While the phone cases don't offer the same amount of power as the power banks and are only available for iPhones, they still offer a lot of value to the consumer. Even someone who doesn't have an iPhone can benefit by either re-gifting it or selling it. Either way, they'll be happy, and your branded mophie battery cases will still find their way to someone who will use it.
We offer a selection of different custom mophie phone cases for a range of different iPhones. But, why offer these phone cases and power banks to your clients?
Mobile Charging Devices are Universal
It might seem crazy that, only 10 years ago, the concept of a mobile charging device would have seemed irrelevant. No one could have foretold how much of our work, family, and social lives would be carried out on a smartphone that fits in the palm of your hand.
But, the fact is that many people use their smartphones constantly and aren't always in a convenient location to charge their phones when they run out of battery life. Having access to a convenient and mobile power supply has become vastly important for many individuals in today's busy world.
Of course, it's hard to call a mobile charging device a "necessity," per se. But, for many, it can absolutely be a luxury that they would have otherwise considered beyond their means of obtaining.
It Shows You Truly Care
There are a number of different promotional items that you could theoretically give away as gifts to clients or employees. But, perhaps none of them show your dedication as deliberately and forcefully as custom mophie power banks and phone cases.
If anyone receives a branded mophie power bank or promotional mophie juice pack, they will recognize your company's commitment to them. This, in turn, will only improve your favorability in their eyes. Your company will certainly be seen as generous, and, because of that, those individuals will be more likely to give you their business.
mophie is the Real Deal
On top of all that, mophie is a recognized brand. As we mentioned above, it is one of only two companies that has the Apple seal of approval in terms of mobile charging devices. This isn't a device that's going to work for a month and then never hold a charge again.
mophie is the real deal.It was also named one of the best wireless chargers for 2019 by CNN.
Consumers are savvy, and they will recognize that a promotional mophie power bank or phone case isn't a minuscule gesture. On the contrary, it will absolutely help you associate your brand with the highest quality.
The last thing you would want to do is put your brand name on an electronic device that offers subpar service. But, there is no question the mophie devices are of the highest order.
Additionally, most people don't expect much from a promotional gift. This, of course, will blow them away. There aren't many ways that you can surprise someone with a promotional gift. Most gifts are nice to receive, but a mophie power bank or phone case is something many people wouldn't even expect to get on their birthdays.
A Boost to Brand Recognition with Huge Impressions
One of the keys to sustaining a successful business is having your brand associated with good characteristics. As we've demonstrated above, there is virtually no way your brand could be hurt by offering promotional mophie products. But, more importantly, there are absolutely many ways your brand could improve.
First and foremost, the recipients of these gifts will be delighted and will, no doubt, have a positive opinion of your company. They may also tell their friends and family so that word spreads of your obvious quality.
Secondly, however, branded mophie devices are walking advertisements for your company. Power banks can theoretically be used in any environment. From crowded cafes to remote hiking trails, you are bound to get impressions from the everyday applications of custom mophie powerstations. They are also ideal for sharing so that multiple people can charge their devices while also getting a good look at your logo.
Branded mophie phone cases may offer even more impressions because they are naturally going to be more visible. What do people do on public transit? Look at their phones. What do people do at restaurants? Look at their phones. You may even be looking at your phone in public right now.
The point is that everyone looks at their phone in public places. If their phone is framed by a mophie battery case with your logo on it, people are bound to see. Even complete strangers may catch a glimpse of your unique branding and improve their opinion of your company.
Low Minimum Order Requirement
Many companies might think that this particular promotion, while great, would be extremely costly. But, that's not necessarily the case. Most promotional gifts require a high minimum purchase amount. For instance, pens often require companies to make a purchase of at least 100 to 200 units in order to complete the sale.
But, at iPromo, you only have to buy 10 custom mophie power banks and phone cases in order to complete the purchase. The most inexpensive option—the powerstation mini—is less than $30 per device. This means, among other things, that you don't have to break the bank to get a big return on your investment.

In Closing
Smartphones are increasingly ubiquitous and so is the need to keep them adequately charged. If you really want to make a promotional splash, then you absolutely can't go wrong with custom mophie power banks and juice packs. People will associate any of the following with your brand:
The essence of high-quality and class
Generosity
Trustworthiness
The feeling that your company genuinely cares about its clients or employees
If you are considering purchasing custom mophie power banks or phone cases, then you have come to the right pace. Contact a specialist at iPromo to get the ball rolling. There is no doubt that you will impress your prospective customers while also getting a lot of good name recognition in the long run.