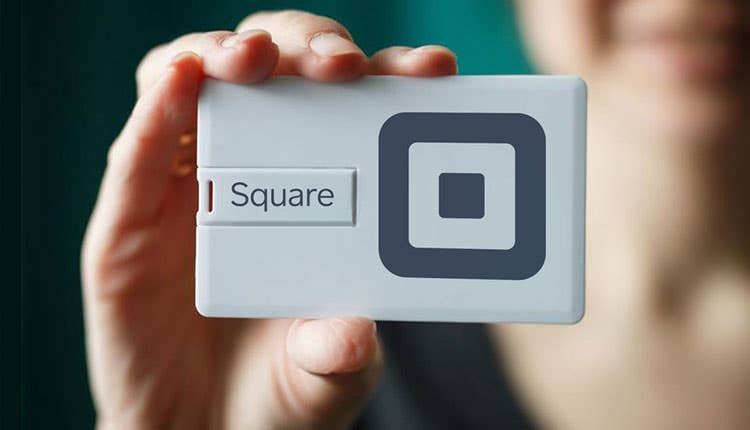 Are USB Business Cards Worth the Investment?
From pricing to logo decoration – your complete guide to credit card thin USB flash drives
A traditional paper business card isn't really going to help you stand out in a crowd in the digital age. Because of this, you may want to invest in USB flash drive business cards to really make an impression.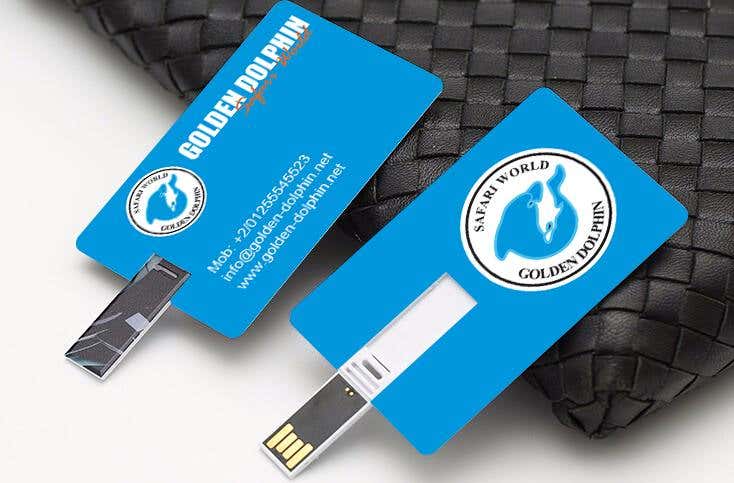 As the name suggests, USB flash drive business cards are business cards that you can load up with relevant data so that recipients can see both your contact info and any documents or media that can help you stand apart from the competition. Business people, accountants, photographers, architects, real estate agents, salespeople, contractors, and even freelancers can all benefit from custom flash drive business cards.
Of course, these business cards (sometimes called "credit card flash drives") aren't just relevant to business interests. In fact, they can be used by school recruiters, government agencies, and non-profit organizations, among many others.
Most interested parties will likely be impressed with the stylish design and the ability to learn more about you beyond your name, phone number, and address. These USB business cards are also hard to forget for anyone who receives one.
You might think that a custom USB flash drive business card would be prohibitively expensive. On the contrary, they are actually remarkably affordable and completely worth your hard-earned money. But, before we go any further, let's discuss why they are valuable.
A Great First Impression
If your goal with USB business cards is to get a good first impression, then you will likely be pleased. A business card that doubles as a flash drive is not something that most people come into contact with on a daily basis. It will immediately make you seem more professional and more worth the recipient's time.
It also may help them like you better. First impressions are exceedingly important in establishing connections with consumers. In fact, studies have shown that consumers are 48% more likely to establish loyalty to a brand after a good initial experience. A quality digital business card can help produce that good experience along with the resulting loyalty.
We also know that first impressions are developed within 10 seconds of seeing a logo or other form of branding. If that logo is on nifty business card flash drives, you stand a chance of earning a good first impression in seconds.
First impressions are formed in the first 10 seconds.

It takes 5-7 brand impressions before someone will remember your brand.- ActionCard

On top of that, credit card flash drives are just cool. Most people will be very interested to pop the drive into a computer and see what kind of information they can find. Of course, it's up to you to make sure that information is valuable, but we're sure you can figure that out.
Digital Content and Media in a Business Card
Regular business cards have natural limitations. They are made of paper, have a small surface area to convey information, and provide recipients with no real actionable information about the quality of your business (aside from whether you have good aesthetic taste or not).
By contrast, USB flash drive business cards can come loaded with relevant content, media, and data that can show prospective clients exactly what you can do for them. USB flash cards can contain any of the following:
Full CV or resume
Information about past projects
Photography, art, or other media portfolios
Examples of written work
Photographs of finished construction projects
Any relevant documents
Sales figures or other data
Digital brochures
You can literally use your imagination for anything with this one. Whatever information you think will give you a leg up with a client or other interested party is something you can include on your custom flash drive business cards.
On top of that, you can decide how much data storage you want on the card. Many cards range from around 124 megabytes to 64 gigabytes. So, there's really no shortage of information that you can include on them.
You can also customize the type of information you want to put on the drive. Perhaps a particular client wants specific blueprints for a construction project. You can very easily upload those details without having to do the same thing on every card in your possession.
Additionally, if you want to give out new cards to clients who already have one of yours, there's nothing to stop you. The beauty of custom business card flash drives is that you can always either change the design on the card or add new information on the drive. So, anytime the same client wants a new set of blueprints, you can just hand them a new card with the relevant info.
This serves the dual purpose of providing much-needed information while also keeping your brand continually fresh in your client's mind.
Convenient, Useful, and Reusable
Like a standard business card, these flash drive business cards can fit in any conventional wallet. They are not weighty or bulky, and their physical surface provides all the relevant details needed to get into contact with you. This also, of course, means that even larger quantities won't be exceedingly difficult for you to haul around either.
Additionally, once the business cards are out of your hands, they can be used by the recipient however they see fit. A convenient and portable credit card flash drive is certainly not a bogus gift. Your clients can keep those drives and load their own information on them if they so please.
Of course, if they do make use of the flash drive portion of the business card, they will always be reminded of your company or brand. You can even opt for the higher-capacity drives (like the 64 gigabyte version) to ensure that they get the most utility out of the card. Standard business cards will likely never be seen as "gifts" in that way.
Surprisingly Affordable
A very basic paper business card will cost you around 15 cents apiece for a bulk order of around 500 for a total of $75. We're not going to tell you that buying 500 USB flash drive business cards is going to be cheaper than that. In fact, that's the opposite of what we're going to say.
When you consider, however, that flash drive business cards are novel and provide much more information and reusability than a traditional business card, the price is certainly worth it. You also don't have to place huge bulk orders. At iPromo, we allow you to make minimum orders of just 25 business cards priced under $7 apiece for our most inexpensive option.
Again, the benefits of the business card absolutely outweigh the costs to produce it. You will be accruing unique impressions over a much longer period than a traditional business card. What happens to most business cards anyway? They either get buried behind other business cards and assorted junk in your wallet or get lost in the cluttered shuffle of a desk.
Custom USB business cards won't get lost because the information they possess is relevant and they can also be reused by the recipient. To put it simply, people don't want to lose a free flash drive, but they won't care if they lose a rectangular piece of paper.
Who Can Use USB Flash Drive Business Cards?
If you're asking that question generally, then the answer is, "everyone," because everyone can use a flash drive. More specifically, though, a variety of professions can benefit from USB business card flash drives. Some of these include:
Salespeople – If you're in sales, then you know that grabbing your customer's attention is key. Whether you sell cars or tech products or anything in between, a business card with digital information can help you. Not only will it have all your contact info, it can also contain key product information, images of the products, data about the products, and anything else you think will help you make a sale.
Photographers – There's no question that photographers can benefit from a flash drive business card. You can essentially load up your card with a wide variety of photography samples from weddings, birthdays, senior photos, family portraits, and anything else you can think of. Again, a standard business card can't really convey the quality of your photography. But, a USB business card certainly can.
Architects or contractors – As we mentioned above, the ability to conveniently provide clients with details like blueprints or bid documents can drastically help those in the professions of architecture or construction. You can also simply load the card up with examples of past buildings or construction projects you have worked on.
Real estate agents – Likewise, real estate agents can use these business cards to provide information on literally every house they are showing in a very convenient way. Any new clients can peruse through the agent's listing to see if any property piques their interest.
Lawyers – Attorneys also need to advertise their services. USB flash drive business cards are a great way to do that. You can include basic information about yourself or your firm along with past successful court cases and list of the types of law you practice. You may also want to include specific documents for some clients in specific cases.
Accountants – Tax season is around the corner and accountants and other tax professionals will soon be revving their proverbial engines. One way to stand out, of course, is with custom flash drive business cards. Along with any relevant information about your services and past history, you can also include tax documents on these drives.
Of course, many other professions can make use of these unique business cards. In fact, even individuals who are searching for jobs can load their resumes onto the drive.
In the end, it's clear that promotional USB business cards provide something that most standard business cards (and even other marketing options) simply can't. The cards are convenient, useful, reusable, and affordable.
They also come in a variety of different styles and color options. Of course, you will have the final say on how the exterior of the card looks. If you want to get started on an order or have any questions, feel free to contact us today.