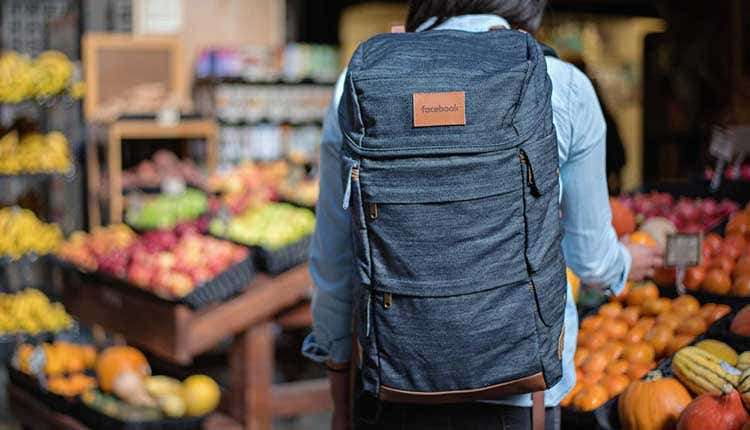 Your Guide to Branded Backpacks: Designed, Personalized, Embroidered
Ideas for custom backpacks printed with your logo from Jansport, Under Armour, OGIO and more.
Perhaps the most popular bag for all kinds of trips and everyday use is the trusty backpack. The biggest advantage of a backpack is that it is easily carried over one's shoulders. This leaves travelers with both hands freed up without setting down their belongings. In addition, backpacks are often outfitted with various pockets and pouches, making them a highly organized way to carry everything in one bag.

Between their usefulness in a variety of circumstances, and frequent use in public, custom backpacks are an ideal candidate for promoting your brand. As a matter of fact, a 2019 Ad impressions study released by the Advertising Specialty Institute found the following:
73% of U.S. households report owning promotional bags
Promotional bags have an average life expectancy of 11 months with one owner
The average branded bag yields 3,300 impressions over the course of its life
"A colleague of mine always appears at business events toting an attractive and functional backpack. Emblazoned on the front pouch is her company logo and tagline. And the strategy works: She tells me she is often stopped by people in airports or office buildings asking what her company does."—Entrepreneur.com
With this in mind, we offer a wide selection of custom backpacks that your company can use to spread its message across the globe. Get in touch with our experienced team to explore backpack options and discover the right fit for your company. Continue along with us as we present our guide to a few of our favorite custom backpacks.
Something for Everyone
When it comes to backpacks, there are countless styles and options to choose from. Whether you're looking for basic drawstring packs or an elaborate specialty backpack, let us have your back! Among our vast selection of products, we have:
Personalized laptop backpacks
Camouflage drawstring backpacks
Clear, plastic backpacks
Backpacks with built-in Bluetooth speakers
Sports backpacks
Insulated cooler backpacks
Picnic backpacks
Solar-power enabled backpacks
Choose from effective and low cost options starting at under $1, or splurge on luxury backpacks for more than $400. Regardless of your budget or setting, there is something here for everyone. The right choice depends on factors such as your target audience, budget, and specific branding goals.
---
OGIO Backpacks
A couple of our top picks are two OGIO brand backpacks, the Epic Pack and Mastermind Pack. Both of these sturdy and versatile backpacks are made from durable nylon and poly. Multiple sizes and locations of pockets make them the ultimate organizational carry cases for anything you might need. These include designated cellphone/mobile device pockets, insulated water bottle sleeves, digital media/audio pockets with headphone exit port, and more.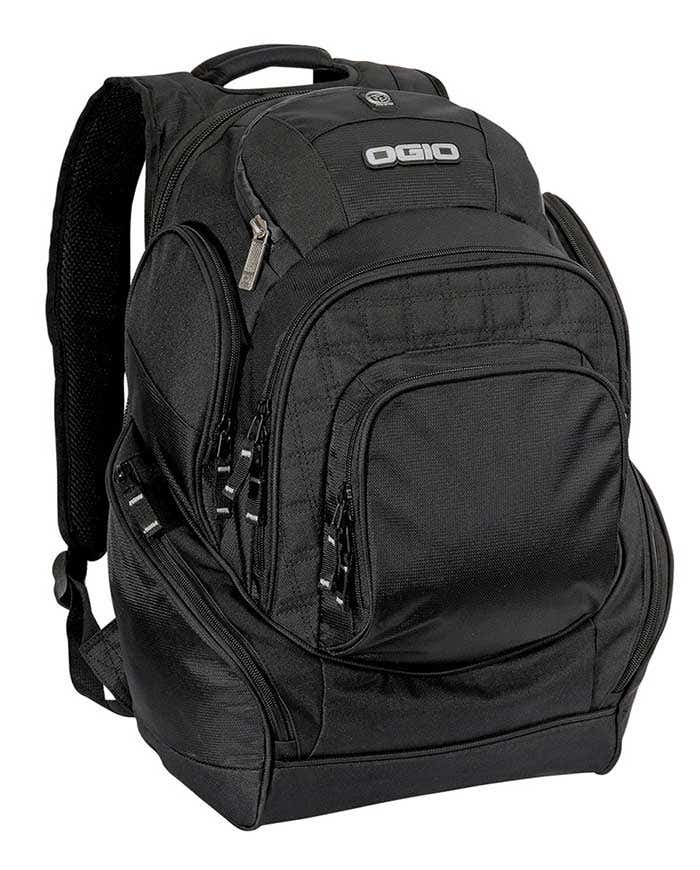 Features specific to the Epic Pack include:
1,680D ballistic nylon
1,200D poly ultra-padded air mesh back panel w/ventilation channels
Adjustable chest strap
Valuables pocket, lined with fleece
Quick access sleeve for airline ticket and magazines
Laptop sleeve: fits most 17′ laptops
Storage for laptop power cord and other accessories
Features included in the Mastermind Pack are:
Huge center compartment
450D poly/400D pindot nylon Back panel
Vertical file organizer
Quick access sleeve for airline ticket and magazines
Laptop sleeve: fits most 17′ laptops
Available in solid black or black with navy blue
Your logo on the backpack can be either screen printed or embroidered. This is placed on the highly visible front pocket of the bag for optimal exposure.
---
Thule Backpacks
On the opposite side of the spectrum, we have a couple of Thule backpacks. A few from their lineup of 15" computer backpacks take a more minimalist approach. For many of us, we don't want or need to bring along the kitchen sink every time we leave the house. Less bulky and more compact, these backpacks are ideal for daily commuters or single events.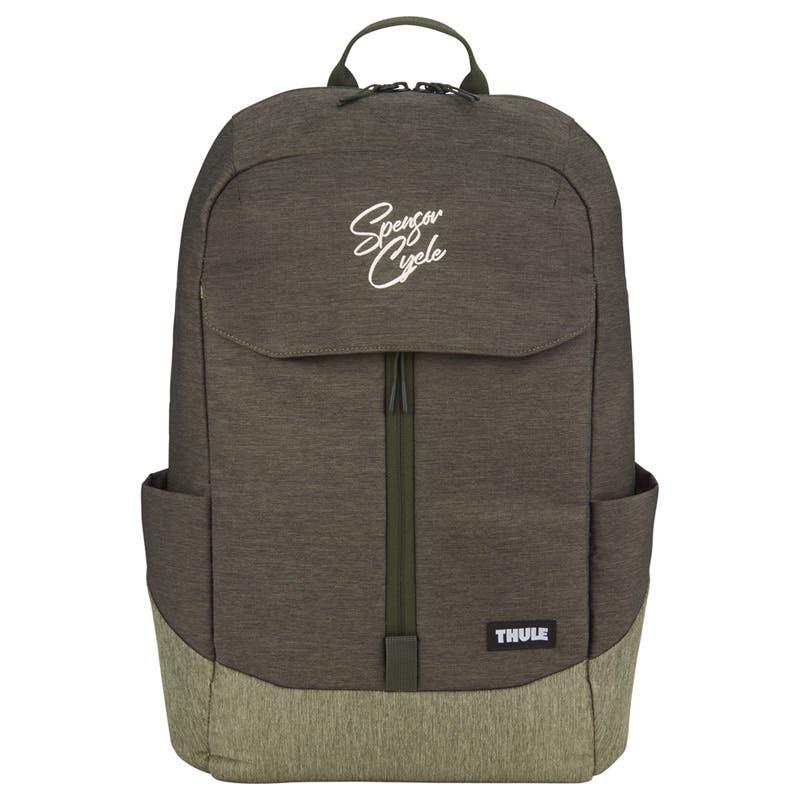 The Thule Vea 15" Computer Backpack 17L is a great example of a single purpose backpack. This simplistic, but quality made bag features a single zipper centered vertically on the front pocket. Its specific purpose is to effortlessly transition from work to the gym, while keeping active and professional attire separate. Comfortable and compact, it is perfect for a crowded public commute, or undersized gym locker.
For slightly more functionality and a similar size bag, the Thule Lithos 15 is an effective option. While it still features a front, vertically aligned zipper and 15" laptop storage, it also has:
10" integrated tablet pocket
Organizational plan for phone, keys, pens, and notebook
Blinking light for high visibility in low light conditions
It also has two open-air side pockets for miscellaneous storage. Imprinting is available in both screen print and embroidery. Color options include solid black and forest green/lichen.
Our extensive lineup of other Thule backpacks provide quality options for a variety of needs.
---
High Sierra Wheeled Backpacks
For situations that may include walking long distances, such as through a busy airport, we have inventive High Sierra backpacks. Handy crossovers like the Powerglide Wheeled Compu-Backpack can temporarily relieve your shoulders during extensive travel. With the look and feel of a normal backpack, you can use it normally until your shoulders are feeling sore. Then, simply remove the backpack and extend the collapsible handle. Integrated wheels allow you to effortlessly pull the backpack behind you while on the go.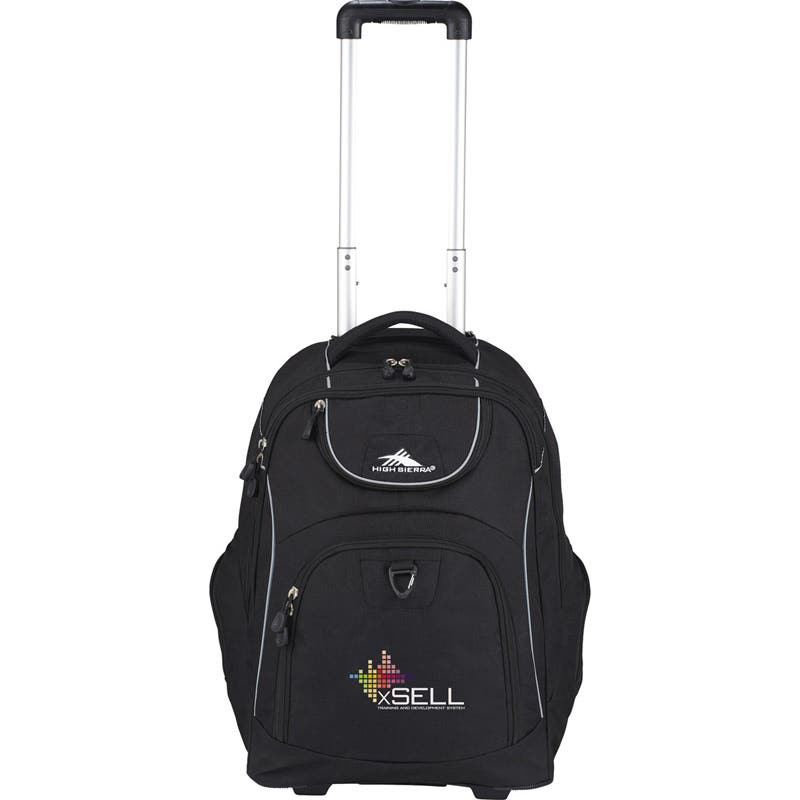 It also features these traditional backpack amenities:
Large main compartment with 17" padded laptop sleeve
Media pocket with headphone exit port
Water bottle side pockets
Several smaller, zippered pockets
Similar High Sierra wheeled backpacks with slightly different styles include:
As with our other products, each backpack will be screen-printed or embroidered with your desired logo. With the High Sierra 22 mentioned above, you can also opt to have your design de-bossed. This involves using a heat pressing process to create a permanent indent of your logo in the nylon material.
---
Under Armour Hustle II Backpack
Looking for a backpack that stands up to adverse weather conditions or unusually rough and tumble use? Check this out. Built using a 600 denier polyester and Under Armour Storm Technology, the Hustle II Backpack is built for the elements. The impressive specs of this adventure-ready backpack speak for themselves:
Highly water resistant outer shell
Water repellent pocket for valuables
Abrasion resistant bottom panel
Two mesh side water bottle pockets
15" padded laptop sleeve
Logo can be printed or embroidered in a size ranging from small to extra-large. The Hustle II is also available in these three color schemes:
Black with silver
Navy blue with gray
Charcoal gray with black
---
Simple, Yet Successful
If some of our other options are too pricey for your current promotional budget, our huge selection of drawstring backpacks can help. Despite their relatively simple and cheap design, they remain hugely popular as a means of carrying items. Drawstring bags work great when you don't want a large backpack to lug around, but you need more than your pants pockets. They are perfect for a quick trip to the beach, a stroll through the park, or an evening out on the town.
One of the most effective ways to use this affordable option is as a "gift bag." If you are handing out several promotional items at your next event, consider using drawstring backpacks to hold other items. In addition to making it easier for your recipients to haul all there goodies home, there is one more item with the potential to promote your brand in a positive way.
You'll Go Where They Go
With all of the available options for custom backpacks, you are sure to find something that fulfills your company's needs. Backpacks are an essential tool that allows people to take their belongings from point A to point B with ease. As long as people have places to be, they will need backpacks to help them haul their stuff with them.
Take this opportunity to partner with us in providing quality backpacks, while also spreading your brand's message. With our help, you can utilize branded backpacks to promote your brand wherever recipients may go. Reach out to our sales team for personalized help with making smart decisions for your company's future.