The Ultimate Guide to PopSockets
How do PopSockets work? How to best use PopSockets? ..and how to put one on and take it off?
What's a PopSocket?
It's rare to find anyone who isn't carrying some type of mobile device around with them wherever they may go. From toddlers to adults, they will have their phone or some sort of tablet to keep them connected, entertained, informed, and quiet. Having these devices is beneficial, but they can always get better—and that's where PopSockets come into play.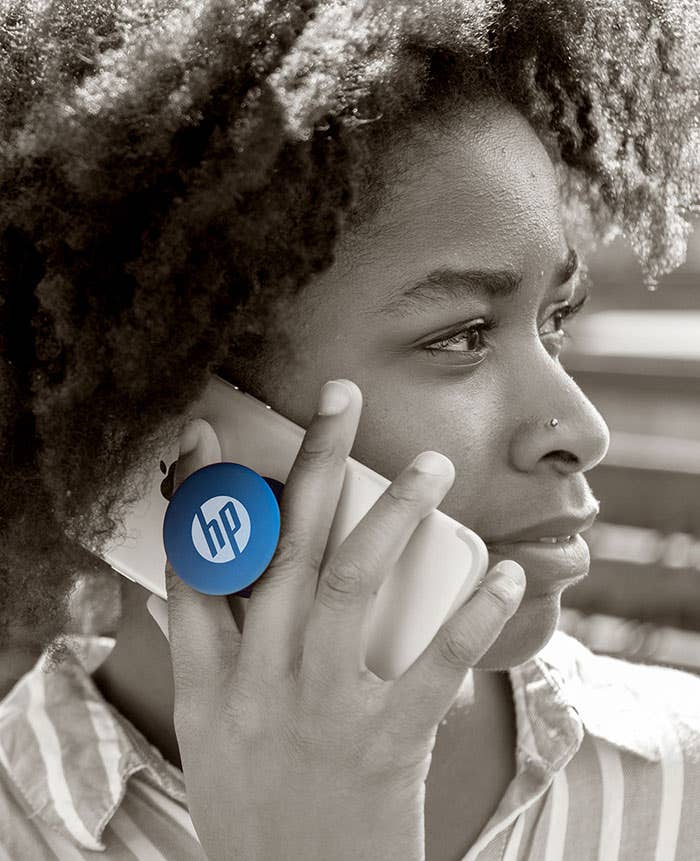 If you are unfamiliar with what a PopSocket is, it's small attachment that can be added to the back of a phone or tablet that make the device easier to grip. It can be pulled in and out, making it larger for when you have it in your hand, as well as smaller when you need to place it in your pocket, backpack, or purse.
If you find yourself wondering how to use a PopSocket, the answer is quite diverse. There is more than one way. As mentioned, it can help you keep a grip on your phone. This can be accomplished while you are carrying it, talking on it, or using it to take photos.
In addition, it can also be used as a phone or tablet stand. When popped open, it can hold a phone or tablet upright so that you can read text, watch videos, or play games. PopSockets can also be used to keep your earbuds from getting tangled while in your pocket or bag. They are the perfect device to wrap your headphone cords around.
A History of PopSockets
This device was first developed in 2011 by a philosophy professor who was teaching at the University of Boulder Colorado. His name was David Barnett, and he was frustrated and tired of his earbuds becoming tangled when he placed them in his pocket. He had traveled to a craft store to develop a solution.
The prototype for this device was two buttons with a spacer that he glued to the back of his phone. It wasn't pretty, but it accomplished the goal of keeping his cords from getting tangled. Eventually, he improved upon the design and replaced the buttons with a larger grip and made the device collapsible.
How do they Stick?
If you're wondering how to put on a PopSocket, it's actually a pretty simple process. For most phones and devices, you'll just have to peel off the liner that is on a disc that comes with the PopSocket. Beneath that is an adhesive. You will apply this to the back of your device with the sticky side down, pressing out any air bubbles that may form. Once that has been affixed, there is a film on the back of the PopSocket that will need to be removed. After that has been removed, you will place the grip in the center of the disc and you are good to go!
For any devices such as various iPhones, silicone cases, or a device that has a glass back protector, those require a special adhesive disc to apply it to the back. More often than not, these can be acquired by special request, and then it will be applied in the same manner as listed above.
---
---
Where to put PopSocket?
There's really no specific place where the PopSocket should go on your phone. A lot of it will depend on personal preference and how you like to hold your device. If you use your phone to take a lot of selfies, you may want to put it lower so that you can get good extension and grip.
If you are using these on a mobile device such as a tablet and you want to use them to hold the device up so you can watch movies, read, or play games, you may need to affix more than one to the back. This will ensure that there's enough strength to keep it upright, as well as various grips so you can hang onto your device in a variety of different ways.
How to Remove a PopSocket
If you are done with the device on your phone, it's possible to take it off. The adhesive can also be reused, so if you want to move it to another device or to a different spot on your phone, you have that option. However, you'll need to accomplish the task in a certain amount of time, otherwise the disc will dry out.
The steps on how to take off a PopSocket are listed below.
Flatten the PopSocket against your phone or device.
Using your fingernails and sliding them under the adhesive disc, pry the PopSocket away from the device until it pops off.
That's it! Easy peasy. Some people have suggested using dental floss to slide under the disc, which might be helpful if you don't have long enough nails to get under the disc. Since it will still be sticky, you shouldn't have any issues affixing it to another spot on your phone or a new device. However, if it is having trouble sticking, you'll need to run it under some water and let it dry. Then, it should be ready to re-stick.
---
Why Should You Consider Custom PopSockets for Your Next Promotion
When it comes to promoting your company and your brand, you want to be able to make a large impression without breaking the bank. Custom PopSockets are a great way to do that because they are used by a variety of different people and they can be taken and seen in virtually every environment. They are taken to schools and business and seen on the streets.
These devices may be small, but they are portable. They are also incredibly useful and versatile. No doubt, you see people with their phones or other devices all the time. More often than not, you see the backside of their device because they are looking at the screen. Which means that this is the perfect place for you to put your logo so that it can be seen by others.
The other really nice thing about PopSockets is that they can be designed in a variety of different ways. Of course, you only have a small area to work with, about 1.5 inches in diameter, but this can be more than enough to get your brand and logo into the world. It can also be incredibly cost effective because these can be ordered in bulk.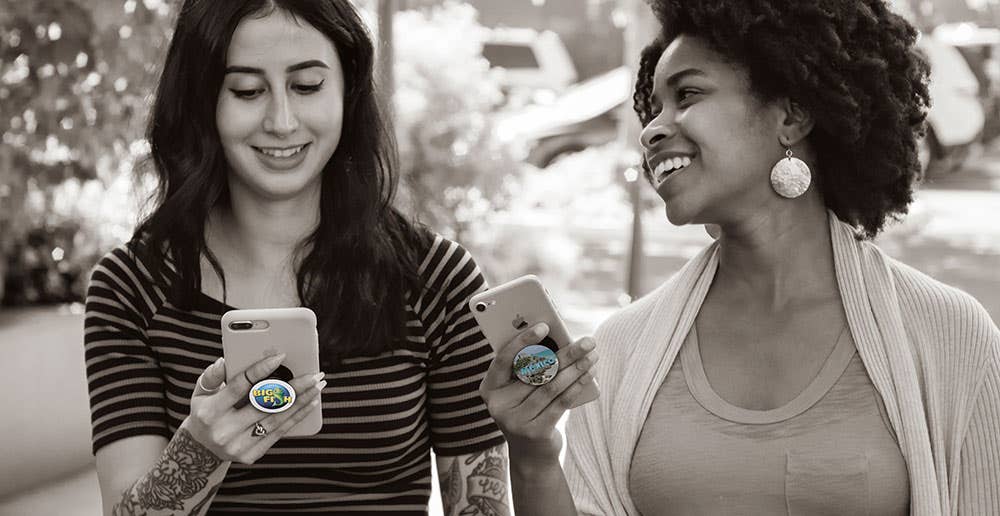 Distribution
There is no limit on the places you can distribute PopSockets. You can hand them out at trade shows, company picnics, at interviews, after a seminar, wherever! There is also no limit to the people who can and will use them. People from all backgrounds and walks of life can benefit from putting this on the backs of their electronic devices. Even kids can use these to keep the machines from slipping out of their grasp.
Yes, they are Super Popular
If you are worried that no one will want to take your promotional PopSocket, you shouldn't be. These things are used and recommended by a variety of different celebrities and by various prestigious publications. They can also be found around the world. Thus, if you had any doubts on whether or not it's worth it to invest your time and money in this promotional device, it most certainly is.
The goal of this product is to give people a better grip on their phone, and that's something that can appeal to everyone. There are different models that you can choose from, including some with rings or one that is attached to a pocket so that people can carry their ID and debit cards with them at all times.
The other really nice thing about this product is that they can be mounted inside a car. With a special vent clip, a person can keep their phone within view and use it to navigate to a new place or have their music handy so they can listen to their favorite tunes.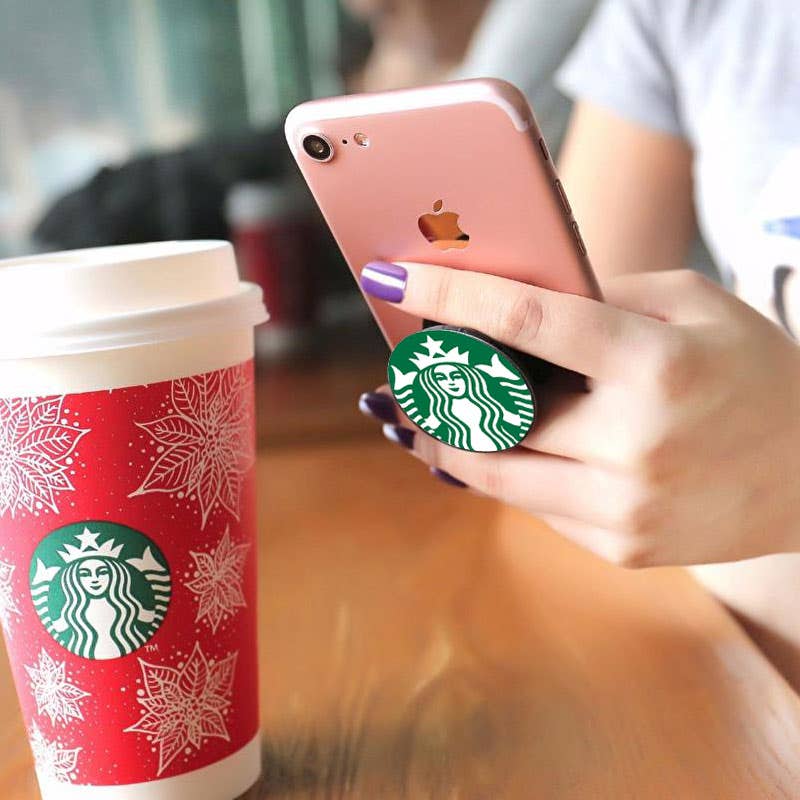 Getting your name and brand into the world doesn't have to be difficult, and the popularity and ability of this product to do multiple things makes it so lots of people want one (or several) for all of their electronic devices. Again, anyone can use them. From the very young to the old, this product is easy to use, apply, and remove, so it's appealing to practically everyone. This means that no matter where you give these out, someone will want it and someone else will see it and perhaps become curious about your company.
Get Yours Today!
This small device is simple yet effective. It can be used by anyone on various devices, so you have the potential of getting your logo and brand in front of a lot of people. If you're ready to take the plunge and make some promotional PopSockets that can reach a vast audience, contact us today. We have the skills and expertise to help you with any campaign and getting you the right promotional items to be successful.