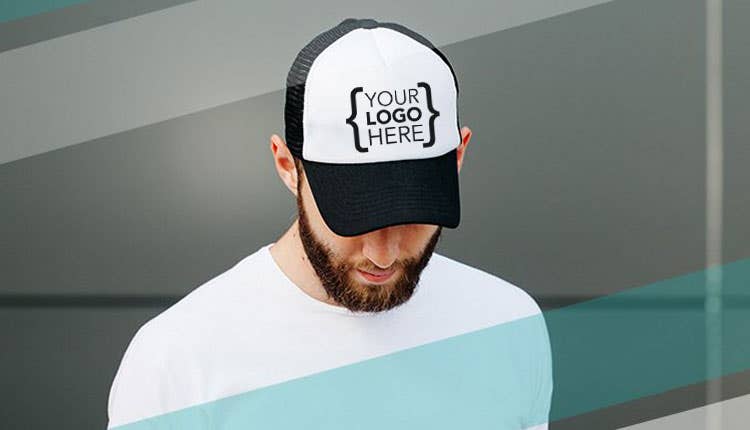 Your Ultimate Branding Guide for Baseball, Trucker & Snapback Custom Caps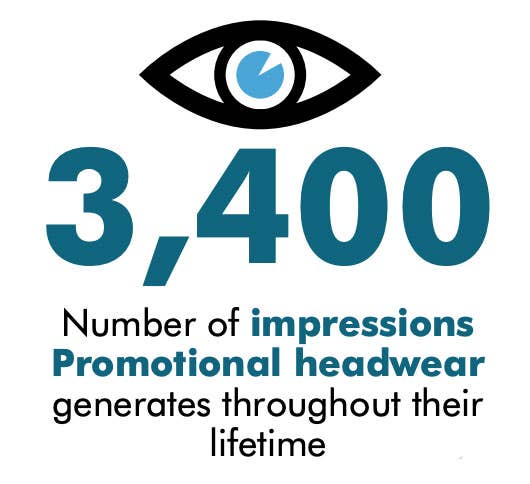 When you're on the lookout for a promotional product, visibility will undoubtedly be one of the factors influencing your decision. Obviously, you can't get much more visible than custom caps, which can be worn by a wide demographic of people over a long period of time.
Branded caps provide impressions that other forms of marketing simply can't. There is no telling how many people will see any given hat with your branding or logo on it at any time. Some estimates suggest that just one cap can produce over 3,400 impressions in its lifetime.
Try getting that from an internet ad that most people will ignore anyway. In fact, a 2017 Promotional Products Association International study identified that 57% of consumers ignored or avoided web advertisements while only 20% of consumers discarded promotional products.
"81% of consumers keep promotional products for more than one year." – "Eight in ten consumers choose to pass along a promotional product if they don't keep it for themselves." – Promotional Products Association International
Also, unlike web ads, promotional hats serve a purpose beyond advertising your brand. They are functional items that people will use whether or not they have any particular allegiance to your company. Virtually no one goes out of their way to view traditional advertisements, and, as the data suggests, they will actively avoid those advertisements if they can.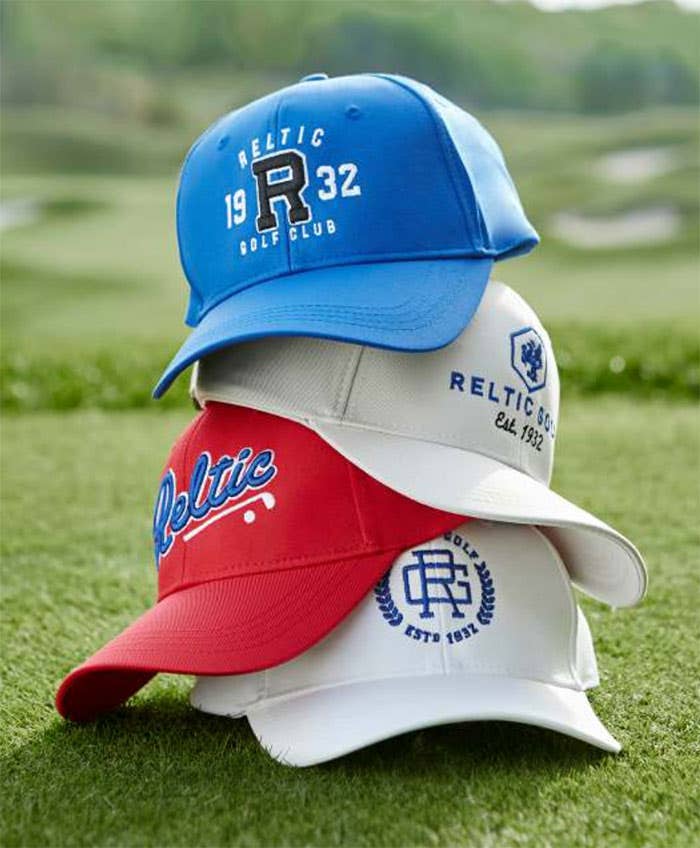 Custom caps are also a great way to produce something unique and creative that will catch the eye of any prospective customer. Producing stylish promotional baseball caps will likely lead to recipients wearing the hat more often. The more often it's worn, the more impressions you are going to receive.
With all this inherent value, it's clear why you would want to invest in branded caps. That being said, it may not be easy to choose the type of hat that will give you the best return on your investment. When choosing promotional hats, you should consider, among others, these six criteria:
Your intended audience or demographic
Style trends
What logos, designs, or branding you want to include
Brand consistency
Budgetary concerns
Purpose of the campaign
Know Your Audience
For starters, there are some audiences that probably wouldn't use a hat at all, no matter how stylish the hat is. For instance, if your target audience is exclusively older women, your hats probably would not get much use. But, even that audience will appreciate the gesture and may even give the hats to someone else they know.
It is more likely that, if you are looking to invest in promotional hats, you have a more general or mixed audience. It's hard to go wrong with a traditional cotton or poly twill cap, both of which offer enough style and convenience to be worn by virtually anyone. Likewise, a chino twill cap offers and understated but decidedly comfortable option.
But, let's say your target audience is a little more youthful and sophisticated. You may want to go with something a little more stylish like a weathered cotton cap or a brushed heavy cotton cap with a sandwich trim.
On top of that, you'll want to consider how your demographic will likely use the hat. For instance, if you're demographic includes a lot of outdoorsmen, then a flexible chino twill cap might be your best bet because they are easy to tote around, unstructured, and won't be damaged easily. Others might enjoy the structurally-sound build of the heavy cotton cap.
At the end of the day, you know your intended audience the best and should be able to choose a hat that offers them the most value. You may simply want promotional caps for your employees to wear at a trade show or conference. In any event, it's clear that caps can be a good marketing tool.
Understand the Style Trends
If you want your branded cap to be worn often, then it is important to understand style trends. This criterion sort of walks hand-in-hand with knowing your audience. Some demographics probably won't care about the style of the cap, while others will certainly want something cool.
As it turns out, one type of hat that is currently in vogue is what is known as  custom dad caps. To many of us, this is just a standard adjustable baseball cap, but, its association with dads and the subsequent rise of ironic fashion means that these hats are all the rage. Even Jonah Hill wears them.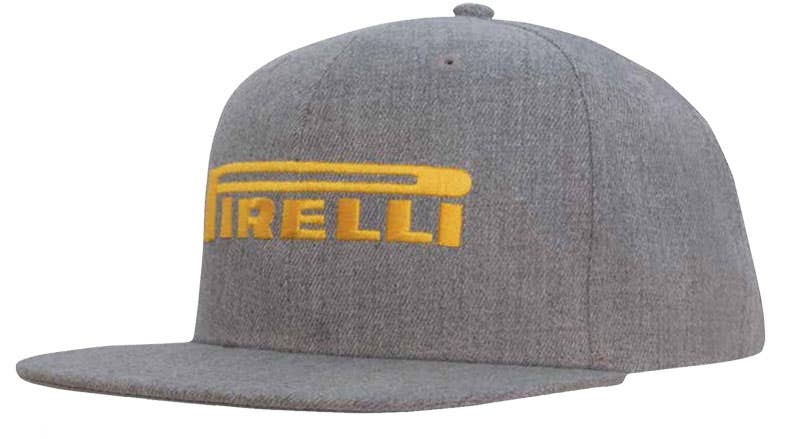 Another hat style making a comeback is the trucker hat. These hats were popularized by truckers who wore them largely for their convenience and the breathability of the mesh fabric in the back. But, somewhere along the line, trucker hats became cool. The benefit of these hats is that they are well-liked by hip youngsters along with older individuals who want their hats to have a little airflow.
Millennials also enjoy hats with a flat-bill. Flat-billed hats have been in style for several years now, and if your audience is a younger one, you probably can't go wrong with these. In any event, it is imperative to understand which style trends your demographic will be most interested in.
Choosing the Right Branding and Design
You may think that slapping your logo on a bunch of custom caps might be the best way to market your business. And, in some cases, it can be. Many logos are intuitive, offer potential customers all the information they need, and are stylish enough to grab attention on their own.
But, there's plenty of space on promotional caps to really let your creativity shine. A design that features graphics or a slogan along with your logo might be your best option.
Again, this comes down to who your intended audience is. A hat with an austere design that just includes a logo might be your best option if your audience includes serious professionals like lawyers or accountants. But, adding colors and graphics to a hat might be more appropriate if your audience is a bunch of teenagers or college kids.
Did we mention colors? Most of the hats at iPromo come with a wide array of color options, any of which may complement your logo or unique branding. Choosing a distinctive color option can genuinely make your logo stand out even if it's not normally an eye-catcher.
You may also want to include relevant information like a website or, as we mentioned above, a slogan. When the hat is worn in public, the website provides even strangers with somewhere to go if they like your design. Likewise, a good slogan ensures that your company and branding will be memorable.
Keeping it Consistent with Your Brand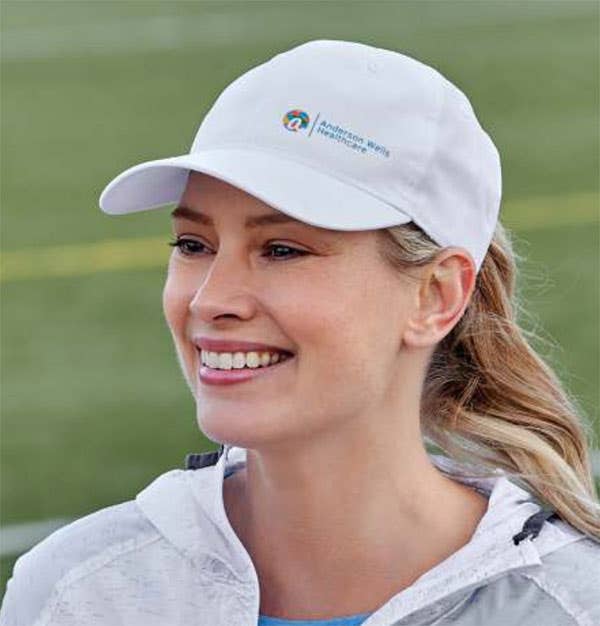 Branding is comprehensive. The design and style of the promotional caps you utilize should be consistent with the totality of your brand. A design, style, or color scheme that seems utterly out of place might confuse prospective customers. It also might make the recipients of the hat less likely to wear it.
If your branding is generally minimalist, then your hat should probably stay that way, too. If your company has a little bit of a goofy streak, then maybe a funny slogan or bright colors might be the right option.
You also don't want to choose a color option that clashes with your logo or overall branding. It would certainly seem odd to see a McDonald's cap that had a green and purple color scheme. People might not even know that it was associated with the restaurant at all.
Also, depending on the type of business you operate, the style of the branded caps might play a role in your choice. Trucker hats would generally seem out of place for a reputable law firm. But, they might be the perfect option for a bar or restaurant. By that same token, there are some law firms for which trucker hats would fit perfectly with their branding. It really depends on your company's branding.
Consider Your Budget
When you're considering a promotional product campaign, you will understandably have to consider your budget. Not every business has an unlimited amount of funds to devote to marketing campaigns. But, at iPromo, you have plenty of options at your disposal to ensure that you stay within your budget and get the most bang for your buck.
For example, the breathable poly twill cap with a mesh back costs as little as $6.10 apiece. You also have a fairly small minimum order requirement of just 45 hats, meaning that you can reasonably accrue a nice collection of branded hats for under $300. If you assume that each of these hats gets at least 1,000 impressions, you're looking at a return on investment of pennies per impression.
Evaluate You Promotional Campaign Purpose
Another thing you should consider is the campaign's overall purpose. Obviously, the main goal is to bring in more customers to your business. But, you may also have other motivations in mind.
For instance, some businesses embark on a promotional campaign to advertise a new product or service. You may want to include a bit (or a lot) of information about that on your promotional caps.
Other companies invest in promotional hats because they want some swag to give out at conferences or trade shows. You may want to include information like the name of the trade show so that recipients remember both your company and where they first learned about you.
At the end of the day, what you want to do is provide a cap that is useful, stylish, appropriate for the audience, and consistent with your overall branding. There are a lot of ways to get that right mixture to ensure that your branded hats are worn for many years to come.
If you are interested in purchasing custom caps, then you have come to the right place. Contact a promotions specialist at iPromo to get your campaign started.