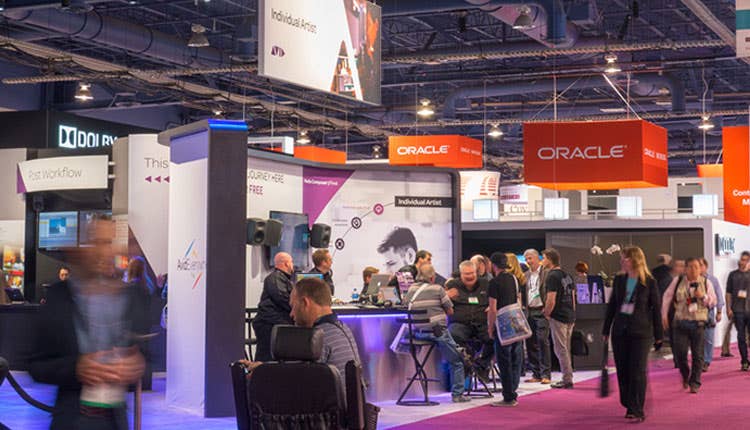 Running a Successful Trade Show from Las Vegas to Chicago: Preparation, Giveaways, Follow-up
2018 was the biggest year for trade show attendance ever, here's how you can make the most of your booth traffic in 2019
Trade shows can be an exciting way to earn new customers while gaining valuable brand impressions. However, just showing up to a trade show will not suffice. You need to make sure you are well prepared so you can set yourself apart from the competition.
A lot of planning must go into trade show participation. There are many potential leads out there for the taking so you need to stand out from the crowd. Doing things such as using trade show giveaway items will help you gain these leads.
"Tradeshows are a fantastic marketing tactic for any business to improve sales and build relationships." – Marketing Week
If you are reading this article, you are a step ahead of other vendors who are attending the trade show. Many vendors fail to properly plan and simply show up and hope for the best. What they don't realize is that a trade
show is a great opportunity for you to get brand impressions and you need to take advantage of it.
If you are not prepared, you will lose out on potential business.
"Planning for a show well in advance can save you both time and money," writes Lisa Girard for Entrepreneur. "On the other side of the spectrum, if you are disorganized, you may incur additional costs."
Preparing for trade shows like Pack Expo 2019, Expo West, or World of Concrete requires preparation, strategy, and follow up for ultimate success. Keep these tips in mind when planning for your next trade show:
Make Sure to Have a Winning Display
Bring Custom Tote Bags
Have Trade Show Giveaway Promotional Items Handy
Following Up With Potential Customers
Building a Winning Display
First impressions are everything, and the first thing people will see at the trade show is your booth and what you have displayed. If you fail to have a properly ironed table linen or no background display at all, you will fail to attract potential customers.
You also need to make sure your booth reflects who you are.
"Your booth or display table should reflect the quality and professionalism of your products and services," writes Stephanie Morrow at Legalzoom. "Samples of your work, photographs, testimonial letters, press clippings, etc. can help give your booth credibility."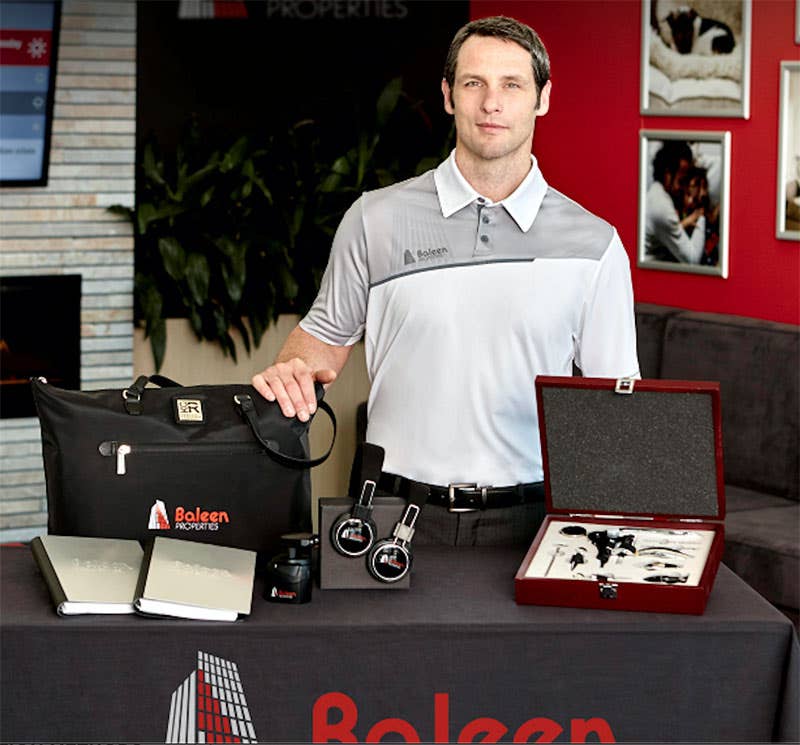 Morrow is correct. You need something that attracts customers and gets them to stop and ask you questions. Only then can you move into the next stages of handing out customized trade show bags or getting them to sign up for a trade show giveaway.
You need to be creative when setting up your display. You also need to make sure you include some important elements that are visible to everyone. These include:
Your Brand Name
Tagline (short description of who you are and what you do – no more than 10 words)
Website Address
Logo
Your logo and brand name are important as that is how people will remember. Once your logo has left an impression, they will remember who you are and what you do whenever they see it.
Customized Trade Show Bags
Promotional tote bags are a must for every trade show vendor. People will be giving away branded  items to potential customers and they need something to put those items in as they walk through the show talking to various vendors.
Why not have it be your bag they use?
Customized bags get more impressions than any other item. According to a study, you receive an average of 5,772 brand impressions for each bag you give away. If you do this at a trade show, you are likely to get an exponential effect. Here's why.
In addition to the regular brand impressions (5,000+), you are likely going to generate interest from others within the trade show. My experience is that while walking through a trade show, people see others with an item and ask them where they received it. This leads to more people going to that booth and asking for information. So, if you have a great looking bag, chances are your 5,000 impressions are going to turn into a potential 50,000 impressions.
Trade show bags are also inexpensive. The cost you pay is miniscule compared to your return. Also, remember that we offer you a best price guarantee on all products so you can be sure that you are paying the lowest price possible.
Finally, remember that your bag has to stand out from the others. It may be worth going with a customized branded tote bag which may cost a little more, but will increase the chances that people carry your bag as opposed to others.
Giveaway Items
Okay. Let's talk about trade show giveaways for a minute.
Everyone who goes to a trade show expects to get free stuff. Most pay money to get into a show and plan on walking away with a bag full of goodies. That is why I talked about the importance of branded customized bags above.
There are two types of giveaway promotional items that you need to have. The first is a general giveaway item or items and the other is a larger item that you use as part of a drawing.
The first type of trade show giveaway items can be something simple and inexpensive. You can get USB flash drives or even pens to give away to everyone who visits your booth. These are a great way to brand yourself.
When people get home from trade shows, they empty their bags and go through all the free stuff they picked up. So, having something with your name on it as well as a unique promotional item will help you gain valuable brand impressions.
There are a number of things you can choose for your giveaway items based on the industry you are in. No matter what you choose, make sure that you have enough to give away to everyone who stops by your booth. You will want your item to be in everyone's bag as they will visit a lot of booths and you want them to remember you when they get back home.
Here are a few items that are pretty common for giveaway items:
You can also check out our Swag Under $1 and Best Seller List which is constantly updated to show you the most popular promotional products being purchased.
Now let's talk about a larger promotional item that you give away as part of a drawing.
One way to help gain leads is to have people leave you their name and email address (at a minimum – would also suggest telephone number depending on your industry). You will need sign up cards that people fill out and put into a drawing basket. At the end of the show, you can give the prize away to one or more people, while using the other entries to follow-up on for potential leads.
We suggest getting an item that people really want. Giving away lower priced promotional items for a drawing really won't attract many people. They will not be as willing to sign up and you will fail to obtain as many leads as you could have.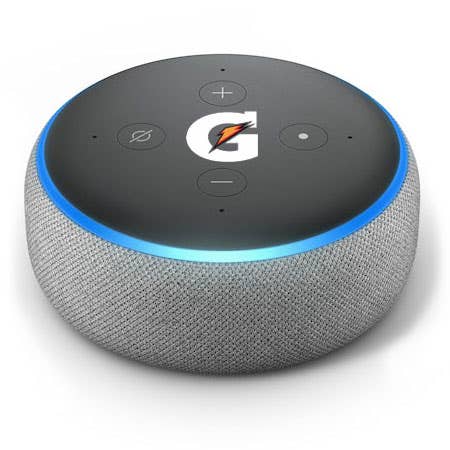 One idea is our custom Amazon Echo Dots. They account for nearly 67 percent of smart speaker sales in the United States so they are a very popular item.
Other great options include branded Amazon Kindles and Fire Sticks. These are products that are used by people on a daily basis. When you brand them with your name and logo, you will get lasting impressions.
Here is a list of a few other items that work great as trade show drawing items:
You may even want to give away multiple items such as those listed above in order to attract more people to your sign up list.
Customer Follow-Up and Retention
The main reasons for presenting at a trade show is to brand yourself and obtain new business. You brand yourself with the giveaway items and you earn leads with the giveaway drawing. But now that you have the leads, make sure you use them.
Follow up with each and every lead until they either become a sale or are no longer interested in your product or service. Failing to follow up is like throwing money down the drain. They are unlikely to come running back to you just because they need something, so you need to follow up with them in a timely manner.
According to Modern Marketing Partners, "The absolute best tip for following up after a trade show is to do it quickly. A prompt response may be exactly what you need to set your company apart from the competition."
"Follow up after a trade show is just as crucial as your actions during the trade show." – Modern Marketing Partners
Follow up by email, telephone, or whatever method you would normally use within your industry's best practices. But keep in mind that if you don't follow-up, your competition will. People who attended the trade show are looking for your product or service so don't let them fall into the hands of a competitor.
Final Thoughts on Running a Successful Trade Show
Trade shows are a great way to show off your brand and obtain leads for your business. You need to take full advantage of each show by preparing well advance.
Make sure to choose promotional items that you can give away to everyone as well as an item (or a few items) to giveaway as part of a drawing. At the end of the show, follow-up on every lead in order to maximize your efforts.
During your planning stages, make sure to look through all of our trade show promotional items. You may see something that sparks a new idea for how you set up your booth or what to use as a trade show giveaway product.
If you are still not sure, you can always reach out to one of our trade show specialists who can assist you with choosing the right item for your target audience.