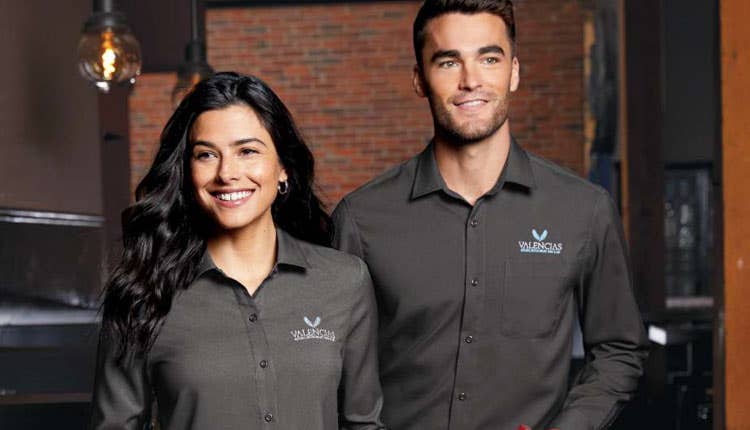 Your Guide To Custom Corporate Apparel from Port Authority
If you're looking for quality and affordable branded work clothing that you can be proud to put your company's name on, then custom Port Authority clothing has you covered.
Port Authority Clothing Are Designed With You In Mind
One of the things that makes custom Port Authority clothing such a great pick for corporate apparel is that every piece is designed to highlight your logo in style. For over 20 years, Port Authority has established itself as a leader in company apparel and wearable accessories, offering up professional level looks and timeless wardrobe basics that never go out of style.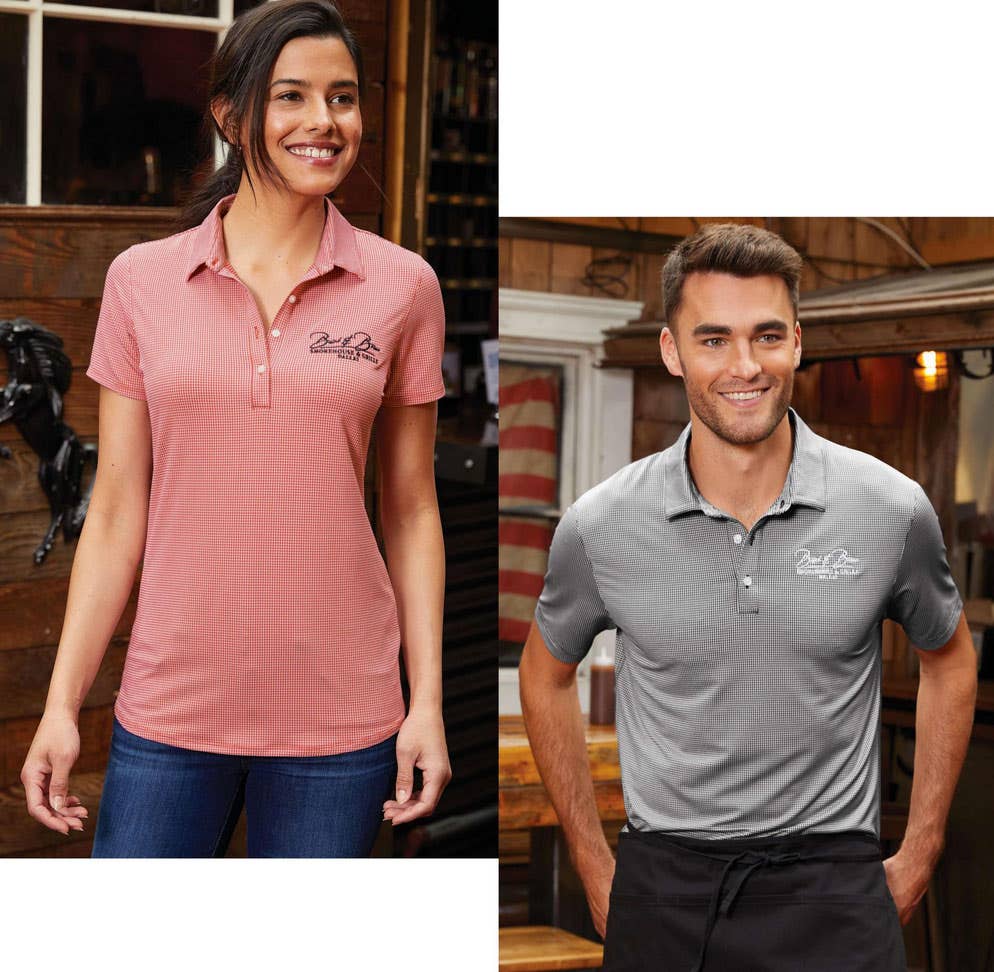 Designed and created to withstand the rigors of day-to-day use, these versatile and durable pieces are anything but boring. As such, branded Port & Company and custom Port Authority clothing make for fantastic giveaways for almost any occasion. Whether you are looking to create some show-stealing trade show swag that people can literally walk out wearing, raise awareness in a way that will keep on giving by setting off your charity event or fundraiser in style, or to a budget-smart way to lock down the type of trendy and professional employee gifts and apparel that they will actually be proud to rock, Port Authority clothing is the way to go.
Even better, custom Port Authority clothing is known to combine elegant and timeless cuts with a full-color spectrum, and this means that you have plenty of flexibility when it comes to choosing the perfect background shade to really make your branded logo design pop. Whatever fit and color you are looking for, you can rest assured that these Port Authority clothing and accessories are built to last, and they are famous for using fade-proof fabrics and dies that keep everything looking newer, longer, meaning that you can count on drumming up plenty of positive impressions with these gorgeous branded pieces.
Basically, whether you are looking to cash in on classic looks or rock out on the latest trends, Port Authority apparel has you covered. They specialize in providing a full spectrum of looks that will appeal to all age groups and tastes, and each and every design is crafted with meticulous attention to detail that your clients and employees will be sure to notice and appreciate.
However, if you think that you think that you will have to break the bank to get your name on custom Port Authority clothing, you can think again. Port Authority is committed to offering the best branded Port Authority gear all for fantastic prices. This means that you don't have to sacrifice on quality just to get your name on professional-level branded apparel that is designed to last, and this is the type of situation where everybody wins.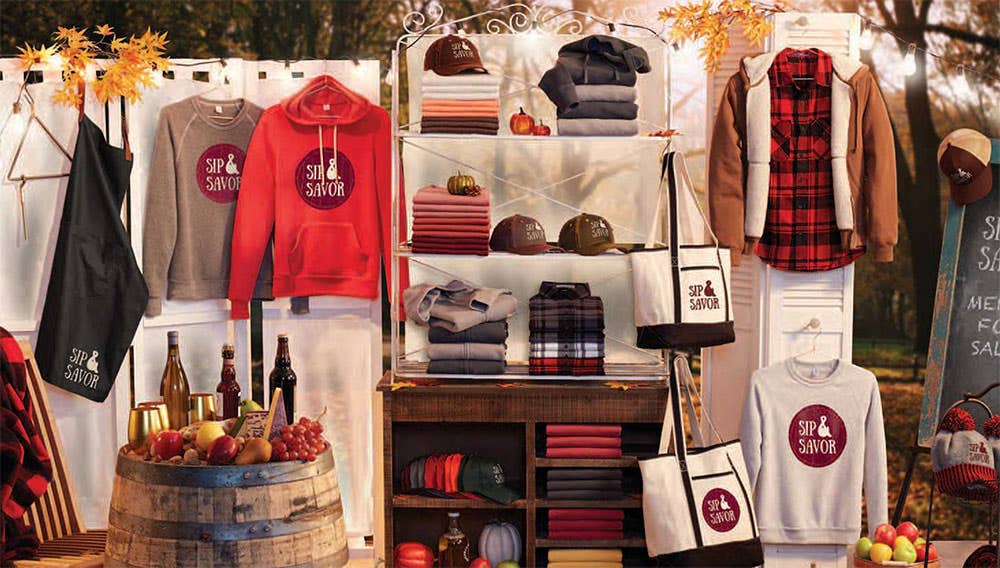 Stylish and Functional Port Authority Clothing for Any Occasion
Port Authority are leaders in providing top quality corporate attire for less, but the buck doesn't stop there. Port Authority clothing is literally designed for ultimate versatility, meaning that these are the types of staple wardrobe picks that your clients and employees will be reaching for on a daily basis, ensuring that they are proud to rock their custom Port Authority clothing day in and day out and that you get to maximize out on exposure and returns. Talk about a win-win!
For instance, if you are looking for a smart way to cash in on timeless style for less, you won't want to miss this Port Authority Interlock Knit Mock Turtleneck. It is the perfect cozy basic that will perfectly offset other classic branded wardrobe staples like this fashionable and uber-functional Port Authority® Diamond Heather Fleece and is ideal for casual, dress and office wear alike.
Meanwhile, picks like this Port Authority® Ladies Silk Touch™ Performance Long Sleeve Polo or Port Authority® Silk Touch™ Performance Long Sleeve Polo combine multi-versatile functionality that is perfect for the office or for an outdoor excursion alike, all for a price that is just as attractive as the modern, laid-back yet sophisticated silhouette.
Mobilizing the legendary softness of their Silk Touch Polo line and adding moisture-wicking technology to create a piece of clothing that really works for you, it is also equipped with PosiCharge® color hold to make sure that those cool color picks keep on shining. Put frankly, this is the highest-performance polo you will find at this type of price, so don't sleep on the opportunity to get your name on this one.
However, those who want to cash in on all the top trends in apparel this year won't want to miss out on the chance to hit three birds with one stone with stylish and refined picks like this Port Authority® Ladies Silk Touch™ Y-Neck Polo. Lightweight and comfortable fabrics are the names of the game this year, and when you combine the seamless one-of-a-kind comfort of Same Silk Touch softness with a swank-cut plunging neckline that gives this classic cut a slight edge while still retaining a sophisticated, polished look that is appropriate for a corporate boardroom, promotional event or casual day-wear alike.
Sleek Custom Port Authority Jackets Provide Year-Round Warmth and Comfort
When it comes to branded Port Authority swag, you can count on all-season outerwear being the kind of investment that will really pay off. After all, recent research by the Advertising Speciality Institute has found that custom outerwear is not only kept longer than any other type of branded swag out there, but it also scores up the highest average in terms of impression, with each piece clocking in a very impressive average of 6,100 per item.
That said, we get that when choosing from such a fantastic selection of custom Port Authority jackets, it can be easy to become overwhelmed with choices. The great news is that Port Authority jackets are all designed for multi-functional versatility, allowing you to seek out the type of picks that offer maximum style and function that nobody can say no to.
Take, for example, this durable Port Authority® 3-in-1 Jacket. This stylish pick comes with, our 3-in-1 Jacket has an M-Tek™ nylon comes complete with water-repellent and wind-resistant shell to stand up to elements that include a mesh lining for added breathability and comfort. Meanwhile, a separate fleece zip-in vest offers additional warmth, or it can be worn on its own, offering your clients and employees three different options for sporting this practical pick on any occasion so that you can be sure to maximize your exposure.
Why not combine safety and style with this Port Authority® Enhanced Visibility Challenger™ Jacket. The perfect accessory for walkers, bikers or any type of outdoor enthusiast, the bright colors of this jacket might be designed to enhance visibility but the fact that neon-colored apparel is in this year means that they are also right on-trend, not to mention a great way to really bring attention to your gorgeous screen printed or embroidered custom logo design.
Basically, you can't go wrong when you combine style and functionality, and these fleece-lined, water-resistant Port Authority Jackets are as flashy as they are versatile.
Top Off Your Look With Custom Port Authority Headwear and Accessories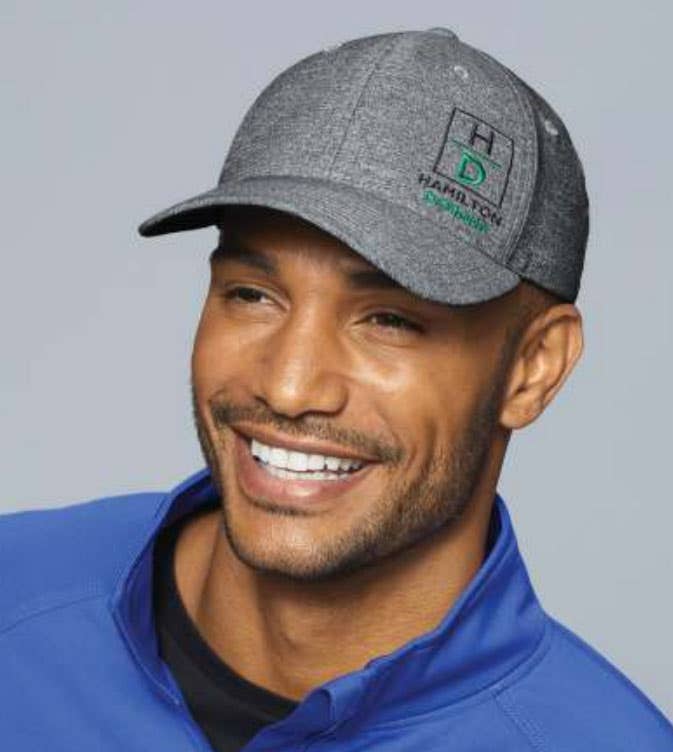 If there is one accessory that everybody wants to get their hands on these days, it is branded Port Authority caps and headgear. These chic unisex accessories are one of the best ways to get more for less, not to mention max out on the type of super-functional custom Port Authority Clothing that literally everybody loves to rock.
Check out, for example, this Port Authority® Two-Stripe Snapback Trucker Cap. Retro chic looks are super hot in 2020, and stocking up on these types of modern throwback accessories is the perfect way to appeal to a more Millennial-based crowd. Available in four super fun color combinations, this on-trend look harkens back to the 80s, while still looking super contemporary. Even better, the 7-position adjustable snap-back strap ensures that it is perfect for a full variety of different sizes, and with only 12 items needed to qualify, you really can't go wrong.
Or, for those who are looking for a great way to shake the winter blues in style, this extra-cozy Port & Company® Fleece-Lined Knit Cap is a super-warm variation on the super popular all-season Knit Skull Cap. Available in a full variety of super chic color picks, you can make sure that your branded logo design really stands out from the rest of the pack with this super affordable giveaway branded port Authority cool accessories that are an absolute must for those chilly winter days.
Meanwhile, when it comes to all-season style, this Brushed Twill Cap integrates a luscious soft-brushed textured fabric with a fun contemporary look in six fun color picks to perfectly offset your choice of precision screen-printed or embroidered logo design. The type of indigestible accessory that will speak to everybody, this stunning cap only looks expensive, and comes in at the type of super affordable price point you will be hard-pressed to find elsewhere, making it a great giveaway pick to fuel your promotional strategy.
Let's Get You Ready to Rock
When it comes to finding the best Port Authority clothing to represent your brand in a budget-friendly style, we have got all the branded cloating, jackets, and sleek trend-setting headwear that you need to really knock your next promotional campaign out of the park.
With a full variety of placement options to choose from and plenty of custom printing options to nail that look combined with our one-of-a-kind easy online upload tools, you can rest assured that you have everything that you need to make your mark for less. Come check us out today to find out more.