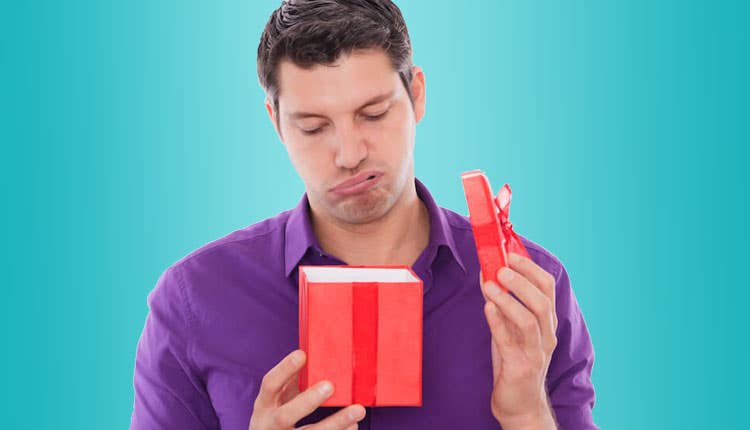 Get This, Not That: 10 Of The Worst Promotional Items
Swag that sucks is not just a waste of your marketing budget, but is an ecological nightmare. We are here to help you get the most bang for your branding buck.
1. Blah Branded Bumper Stickers
In terms of promotional items that suck, custom bumper stickers top the list.
The fact is that few people are going to be willing to rock your branded logo on the back of their vehicle for no reason, and this type of dated advertising is as tacky as it is useless.
Try Instead… Multi-Functional Personalized Travel Accessories
Promotional travel accessories are the type of to-go branded swag that people really love to stock up these days. Even better, they are literally built to fly, meaning that you can maximize your exposure while giving your clients and employees the type of indispensable gifts that anybody will appreciate.
This means that you can't go wrong with nifty picks like this Bon Voyage Packing Cube or this super handy 2-in-1 Carry-On Travel Blanket and Pillow Set.
---
2. Cheap Personalized Paperweights
In case you have been literally living under a rock these past few years, you may not have noticed that those days of keeping piles of paper stacked up around an office desk are long behind us.
What happened? Well, the Internet happened, and with it, the birth of cloud technology.
This, in turn, means that paper is basically obsolete in many contemporary workplaces. So basically, if you are looking to dish out the most effective promotional products to really hold it down, paperweights are not the way to go.
Try Instead…. Branded USB Flash Drives
USB flash drives allow for internet-free file storage that is literally designed to work hand-in-hand with systems like the cloud to add an extra layer of security or provide connection-free access to favorite files on the fly. All-time best-sellers like this uber-durable and equally eye-catching Alum USB Flash Drive is as sleek as it is stylish, while 100% Custom Shaped USB Flash Drives are a smart way to make a one-of-a-kind impression for less. Don't miss out on our easy to carry business card, super convenient capless or trendy eco-conscious wooden versions either!
Or, as a side note, if you do decide to go the paperweight route, even in a paperless work environment, they can still indeed make for great decorative pieces, as long as you do it up in style. Take, for example, this Crystal Ball Golf Paperweight. Regardless of whether it is actually used to hold paper or not, it is still a surefire conversation starter and a high-quality decorative feature that any golf fanatic would be proud to show off.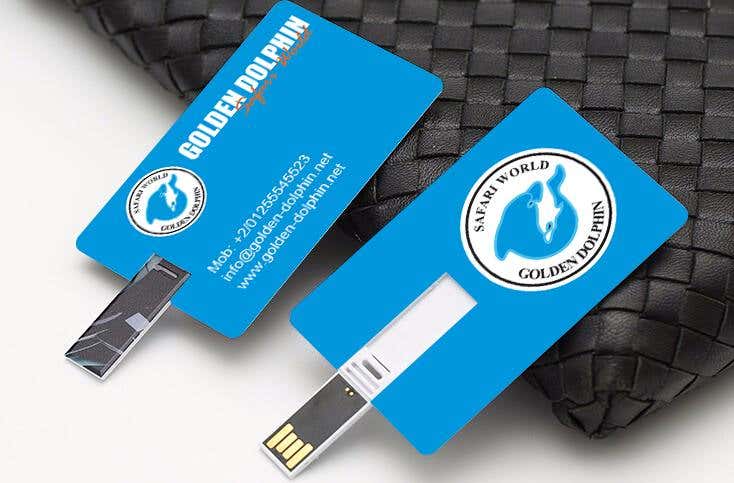 ---
3. No-Fun Custom Frisbees
Okay. Let's face it. How many people are really going to really line up to score a cheap plastic disk that they probably haven't used since they were teenagers?
If you guessed almost nobody, you are correct.
Try Instead… Stylish Branded Picnic Blankets
When it comes to combining the hottest trends in outdoor swag with the coolest colors and texture, you can't go wrong with multi-versatile outdoor gear like a personalized picnic blanket. This ultra-portable Field & Co.® Buffalo Plaid Picnic Blanket folds into a chic bag for easy carrying and comes in three fun buffalo plaid color picks that are bound to steal the show.
When it comes to the most effective promotional products, it's all about adult-style outdoor fun.
---
4. Dime-a-Dozen Disposable Plastic Bottles
Not only do disposable water bottles look tacky, but they are also the type of environmental disaster that will put off any clients or employees hoping to adopt a more eco-conscious lifestyle.
Basically, when it comes to promotional items that suck in 2020, cheap disposable water bottles just aren't cute.
Try Instead… The Best High-Quality Branded Water Bottles
High-quality water bottles that are designed to keep hot beverages hot and cold beverages cold are one of the most eco-friendly ways to take that drink to go, and people are lining up to get their hands on the best brands like LARQ, Hydro Flask and YETI, just to name a few.
However, there are also plenty of great budget-alternative options out there like these eye-catching Metallic Painted Hydro-Soul Water Bottles available in a full range of fun color picks, and no matter what you choose to go with, you can rest assured that you are really choosing the type of gift that keeps on giving.
---
5. Basic Branded Pens
We are living in a digital world, and while classic high-quality picks like executive pens are always appreciated, standard pens are not the best promotional items to hand out if you really want to stay on top of the times.
Try Instead… A Custom Pen Combo
So obviously, pens are not totally obsolete, but they are less essential than they once were. This is why your clients and employees are much more likely to appreciate receiving a super-versatile multi-tool combo pen, a simple stylus pen or even a one-of-a-kind novelty pen that are built to adapt with the times.
Products like this Villa Multi-Function Pen-Stylus Highlighter, Barletta Bettoni 5-in-1 Pen and 4-in-1 Light and Laser Ballpoint Stylus are built to do it all, allowing your clients and employees to transition seamlessly from paper to screen without having to worry about carrying around a pile of instruments wherever they go. 
---
6. Humdrum Personalized Wallets and Standard Padfolios
With all that tech gear that is a must to have on hand these days, branded swag that makes it easier to keep it compact is where it is at.
With that in mind, trying skipping on those standard single function wallets and padfolios in favor of multifunctional cases that are designed to work with mobile technology in mind.
Try Instead… Branded Phone Wallets
Looking to zero in on the type of promotional items that people will be lining up to score without having to break the bank? Don't miss out on the phone wallet holders that everybody wants to get their hands on like this super-affordable Ingenious Smartphone Wallet in a full-range of eye-catching colors. Meanwhile, how about taking your corporate giveaway to the next level with products like this gorgeous Wallet Folio Case 7?
Of course, if you really want to score extra brownie points, don't miss out on a chance to team up with the most in-demand brands like PopSockets to give this multipurpose PopWallet+ or PopWallet+ Lite to really knock it out of the park.
---
7. Anything Involving a Compact Disk
CD technology has been on its way out since the early 2000s. Laptops no longer sport CD drives, cars have replaced CD players with Bluetooth and touch-screen enabled technology and you can really only collectors own anything that can really play a compact disk anymore.
So basically, anything that involves a CD is likewise one of the worst promotional items that you can give unless you want to leave your customers and clients with the impression that your company is incredibly behind on the times.
Try Instead… Portable Bluetooth Speakers
Branded Bluetooth speakers come in a full range of price points and styles that are suitable for almost any occasion, and can even be custom-shaped to ensure that you truly leave a unique impression with your next promotional marketing campaign.
Even better, this type of multi-functional, versatile, take-anywhere technology is the type of thing that everybody wants to get their hands on these days, and can even be combined with portable charging technology to help you hit two big custom product trends of 2020 with one stone.
---
8. Boring Branded Keychains
So unlike a lot of items on this list, people still do need keychains these days, but the fact that they are often cheap looking and tend to overused at promotional events means that they land squarely on our list of the worst promotional items to go for.
Try Instead… Cool Custom PopSockets
PopSockets have been taking the world by storm since they first showed up on the scene in 2013, and the fact that the full family of products is designed to be highly interchangeable means that people can't get enough of these handy holders that not only make it easier to grip or mount your phone wherever you please whether on the go or chilling at home but double as screen stands and accessory cord carriers.
Even better, they come in a full range of fun-styles, including the newest addition to the family, the Pop-Thirst beverage holder grip.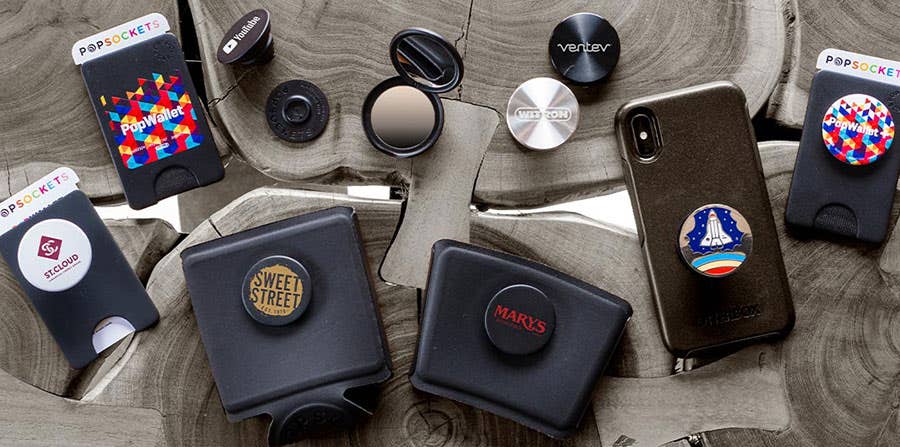 ---
9. Lackluster Letter Openers
In case you haven't got the memo yet, paper is on it's way out these days, and this means that custom letter openers are a lot more likely to end up in the trash as people continue to switch over to more eco-friendly wireless mailing options instead.
Try Instead… Eco-Friendly Promotional Picks
If you are looking for the best promotional giveaways to really leave a good impression, look no further than our full range of eco-friendly swag to suit any occasion. In fact, more and more studies are finding that sustainably crafted and recycled goods are not only good for the environment, but also for your bottom line as well.
In addition to the fact that more and more people are willing to spend more on brands that align themselves with eco-friendly alternatives, research by the Advertising Speciality Institute has uncovered that the average consumer will be 42% more likely to be left with a positive impression of a company that dishes out green branded goods. Talk about a win-win!
---
10. A Mess of Personalized Wall Chargers
Sure, the fact that smartphones are a must-have these days means that the average person theoretically has to do a lot more plugging in, but when it comes to the most effective promotional products, how about forgoing that extra charging space altogether in favor of cordless convenience?
Try Instead… Sleek Custom Portable Chargers and Personalized Power Banks
Whether you are in the market for top-of-the-line Qi Wireless Charging technology or the biggest names in portable power banks like Anker and Morphie, some of the best promotional items to hand out these days are the ones that let people skip the cords without having to worry about powering down on the go.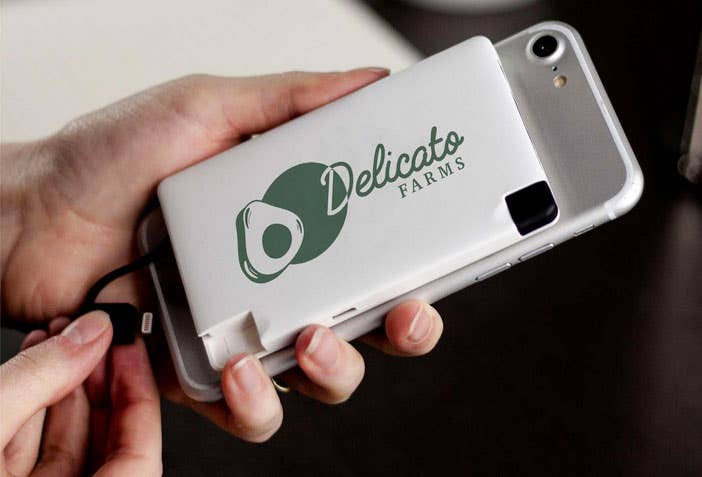 So, to sum it all up, if you are ready to finally ditch your tired out promotional marketing campaign to stock up on the best promotional giveaways that are killing it in 2020 and beyond, you have come to the right place. Whether you are looking for cutting-edge custom picks or to nail the top trends with our great selection of best-selling swag, we have you covered. 
Remember, our qualified team is always standing by and ready to help you find the most effective promotional products to meet your needs and your budget, so don't be afraid to reach out and find out more.