Do Your Promotional Swag Giveaways Actually Connect Your Brand To Your Audience?
Data does not lie, promotional products work well, but how do you choose the branded products to represent your company's brand? Logo'd swag should ultimately be an extension of your company's voice, but it's not as simple as it sounds.
Branded Products Help Cut Through The Digital Noise (Tactile Marketing)
Recent years have seen the promotional product industry clock in record-breaking growth, suggesting that promotional product advertising is more important now than it ever has been. 
Meanwhile, promotional product advertising still continues to outperform almost other popular advertising mediums in terms of ROI, with costs per impression starting as low as just 1/10th of a cent. Talk about generating impressive returns!
It's not just about ROIs though. With the average person holding onto your branded message for an impressive eight months, you can trust that your investment is going toward a lot more than just a 20 second flash in the pan.
---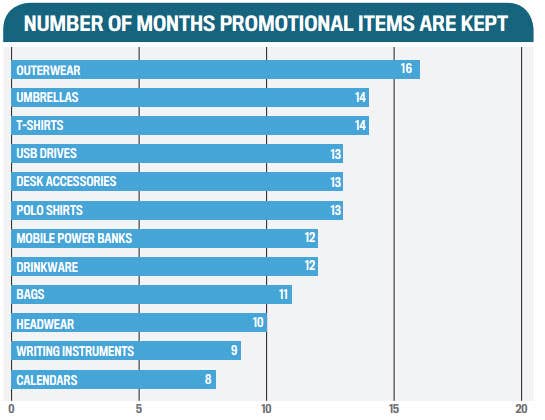 ---
So, why are more and more companies getting on board with promotional branded swag?
One of the main things that has, continues to, and will always make branded swag so successful is the fact that it is the only form of advertising that leaves clients and employees with something that they can actually use and hold onto.
Receiving these types of cool free gifts makes people feel good about the giver, and they are reminded of those positive feelings each and every time they use a promotional product. Of course, your carefully-crafted personalized logo design also makes it a shoo-in that your name will always be on the top of their lips.
As such, they are likewise much more likely to feel inclined to want to return the favor, and this is why promotional branded advertising is one of the best ways out there to lock in the type of long term loyalty that will really pay off.
That is the principle of reciprocity in action, and it is an evolutionarily hard-wired formula that is proven to work.
---
---
Promotional swag items aren't only conducive to long term loyalty, however. It is also one of the most effective ways to get your name out there. When you are dishing out the coolest company swag for your employees and clients, you can rest assured that they will be rocking these top-of-the-line products all over town, or even the globe, for that matter, and that translates to tons of positive exposure, especially so when you seize the opportunity to co-brand with winning brands like Nike, OGIO, Apple, Morphie and YETI that have already developed a hard-earned reputation for providing top-level quality.

These factors combined translate not only to impressive recall rates of up to 85% percent for best-selling items like promotional t-shirts and branded caps, but it also means that promotional swag advertising is a whopping 2.5 times more likely to leave a positive impression than popular Internet advertising.
Win-win.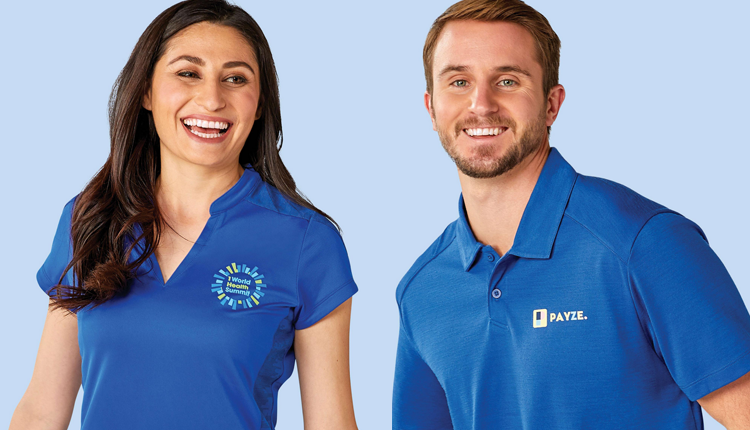 Why Branded Swag is More Important Now Than Ever
So we know the numbers. But here's the thing. We live in an increasingly digitized world, and promotional swag is not exactly a new concept. Does that mean that we can eventually expect swag branded merchandise to become irrelevant?
Of course, there is obviously no denying that having a strong online marketing campaign is integral to running a business in a digital age, but let's consider that fact that the people under the age of 55 prefer branded swag campaigns to any form of advertising available, including television, radio, newspaper, magazine, and Internet and web-based digital mediums alike.
Firstly, the fact alone that promotional advertising is particularly beloved by younger generations speaks volumes in terms of where your company should be investing in its advertising strategy in the future.
But still, the question remains, why are branded swag campaigns continuing to kill it even in 2020?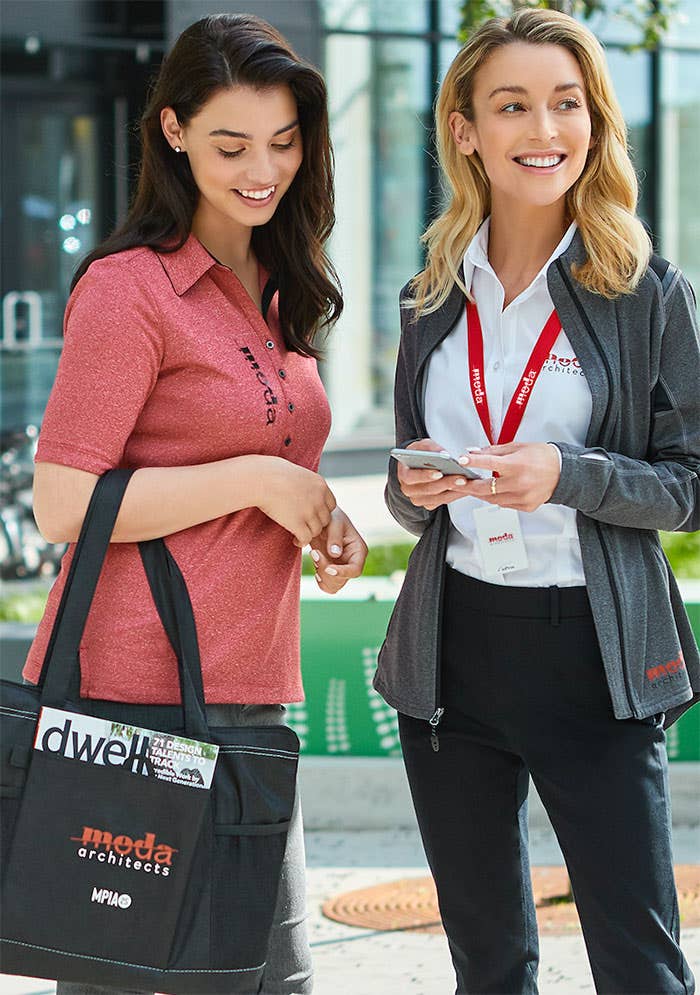 Well, unlike the days where radio, newspaper, and television advertising was fed to mass swaths of the public, people these days have a lot more choice about what they choose to consume, and they like it that way. This means that younger generations are less willing to sit back and be fed marketing information and often perceive the Internet and other media-based forms of advertising as a pesky waste of their time.
Not so with promotional swag.
When people are given the gift of branded swag, most of them report feeling positive feelings toward the advertiser as a result. As previously mentioned, the success of promotional product-based marketing campaigns hinges largely on the fact the principle of reciprocity, and the continued success of promotional swag campaign speaks louder than anything to prove that people definitely notice and recognize the difference in intent.
Put shortly, the fact that promotional advertising is based on the idea of giving people something that they can actually use rather than taking up their time, which in turn, continues to become more and more precious in today's fast-paced world. At the same time, as audiences become increasingly wary of media-based advertising mediums, people are really coming to appreciate the true value of promotional-product based advertising for what it really is.
Basically, when you choose the best company swag for your clients, you are putting your money where your mouth is, and this type of concrete gesture makes all the difference. 
Ready to Get With the Times?
So we know why branded swag works, and continues to work, but do we really understand why these types of campaigns should always be top of your list in terms of marketing priorities?
Maybe the coolest thing about branded swag is that it is an inherently adaptable form of advertising.
While promotional swag campaigns might not be a new concept, the amazing range of products and accessories that are available out there to get your name on are. While old faves like branded t-shirts and personalized apparel continue to perform incredibly well, there are now a plethora of fun products to choose from including access to the hottest goods on the market that everybody wants to score, top-of-the-line custom tech gifts included.
In fact, the more cool tech that continues to hit the market, the more opportunity you have to align your company with future-forward products like Apple AirPods, portable Bluetooth technology, mobile chargers and even top-of-the-line custom Google Home products. In addition, it also bears noting that even die-hard traditional promotional swag go-to's like branded t-shirts have become incredibly popular with the Millennial subset, who tend to particularly relish in fun retro-chic throwbacks, in recent years.
For instance, with the average Millennial reporting owning no less than five branded t-shirts, and with the average promotional t-shirt being kept for well over a year racking up an impressive average of 3,400 views in its lifetime, there is hardly a better way out there to really put your advertising dollars to work for you.
So basically, to assume that promotional product-based advertising campaigns are behind the times is a big mistake. Rather, the promotional product industry is seizing on developing trends to help hook you up with the best promotional ideas to kill it every time, not to mention the chance to co-brand with some of the biggest names on the block, giving you the all the amazing tools and toys that you need to truly knock your next campaign out of the park.
The amazing range of top-of-the-line product picks available out there today will help you not only ensure that your campaign is perfectly aligned with your branded image and philosophy, not to mention literally any budget, big or small, but also gives you the power to zero in on the ideal target audience when it comes to providing the best company swag for employees and clients alike.
Even better, branded swag campaigns can actually work hand-in-hand with digital mediums like the Internet. While other popular mediums like newspaper advertising hinge on the relevance of technological advancements that have in recent years become increasingly dated and obsolete, the fact that promotional swag campaigns are not depending on any one technological medium to survive is actually one of the keys to this type of campaign's perennial success.
Custom swag giveaways can be offered to encourage clients to sign up to email lists, purchase a certain value of products or to promote a startup, just to name a few promotional swag ideas.
Meanwhile, as specialized tech like direct mail sending platforms continue to proliferate, they are helping advertisers streamline their online branded swag campaigns in a way that saves both time and money. Branded swag campaigns are likewise becoming increasingly prevalent. At the same time, those who are looking for an easy way to provide the best company swag for employees at their fingertips are mobilizing the power of online company swag stores to be sure that their branded swag campaigns really hit the mark.
Basically, if there is one big point to drive home here, it is that we can only expect promotional swag campaigns to become increasingly integral to running a successful business as more and companies are already starting to mobilize the power of the Internet to take their branded swag campaigns to a whole new level.
The Takeaway
If there is one big thing to take away from this, it is that the promotional swag industry is booming in 2020 and can only be expected to become more important in the future, so if you are not cashing in on the power of this essential advertising medium by stocking up on the best company swag for clients, you are missing the boat. 
The good news is that it is easier than ever to make promotional swag work for you. Our dedicated art team make creating your own personalized branded products a breeze. Be sure to swing by our site today to find out more.