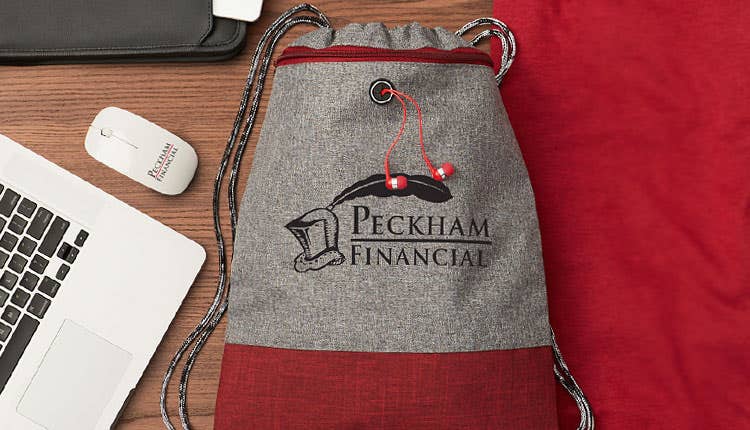 Your Quick Guide to Custom Printed Drawstring Bags
Eco-friendly and stylish customized drawstring bags are simply smart branding that fits any budget.
We've Got Your Next Promotional Giveaway in the Bag
Promotional drawstring bags and drawstring backpacks expand to hold many items for everyday use at a fraction of the cost of a heavy duty backpack. At the same time, drawstring backpacks give you hands-free convenience when you're hiking, spending time with kids or heading to the gym.
The inside of these lightweight string bags is super spacious for storing your cell phone, clothing, snacks, toys, and personal care items. Customizable drawstring bags can be stored in your car, at the office or school for easy access to everything you need.
Here's the best part though: thanks to the fact that they are literally designed to be taken on the go, bags also generate a whopping average of 3,300 impressions per item! Talk about putting your money to work for you. Essentially, custom drawstring bags are really the type of promotional products that are a win-win for everybody!
Even better, you get to enjoy the privilege of choosing from the colors and styles you need to perfectly represent your branded philosophy while still cashing in on maximum affordability. The fact that they are so versatile doesn't hurt either. These compact bags are a hit for almost any type of occasion. Custom drawstring bags are a popular giveaway item at trade shows, running events, schools and corporate events alike.
So, if you are wanting to learn more about how to get started picking out your perfect promotional custom drawstring bags, you have come to the right place!
Where to Start: The Versatile High-Quality Cinch Bags You Need
When it comes to choosing from our amazing selection of nylon, polyester, fleece, mesh, recycled PET, jacquard, cotton or blended drawstring bags, the hardest part can sometimes just be knowing where to start. After all, we are all about nailing the perfect product to lock down the maximum benefits for you and your brand.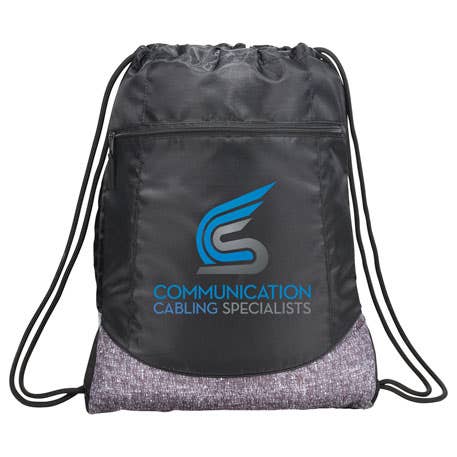 For instance, depending on the product selected, your name, logo or website address can be printed on your custom drawstring backpacks (or embroidered!). You can select from many designs and styles such as two-tone, tri-color, reflective and flashy neon. We have custom drawstring bags without pockets and many other styles with standard and zippered pockets.
Have no fear! The world of custom drawstring bags is full of many options, so we have assembled a selection of top-notch hits to get you on your feet and rolling fast. Remember, these types of bags have been around for a long time for a reason, so with such a great selection and amazing pricing scheme all at your fingertips, there is really no way to go wrong. With that in mind, let's dive in and have some fun!
---
Eco-Friendly and Fabulous
Looking for the perfect way to show off the fact that your brand is committed to a sustainable future?

Don't miss this Recycled 4oz Cotton Drawstring Bag that is manufactured from 100% recycled pre-consumer cotton waste products. This eco-friendly pick is just as fashionable as it is responsibly made, and is the type of swag that anybody who values the future of our planet will be proud to sport.
It is decked out with high-quality touches like a cinch closure feature to ensure maximum durability and use-value. At the same time, this Recycled Cotton Drawstring Bag is another smart pick. Featuring beige decorative detailing, your brand will be perfectly offset in screenprint, embroidered or full-color print over a charming neutral background.
Bags made in soft natural materials like cotton are not only particularly compact, but they are also incredibly comfortable to wear. This 4oz Cotton Drawstring Bag is the perfect companion for any occasion, whether it be carrying home the groceries or a night on the town. The fact that is is fully reversible means that you can choose to have your logo screen printed on either side and offset by your choice red, natural or a navy blue background.
Even better, cotton is a 100% biodegradable material, and products that are environmentally friendly are more even more likely to generate a positive impression than standard branded merchandise. There is really no way to go wrong with these types of highly-compact, attractive and stylish take-anywhere totes!
For instance, this stylish Canvas Sport Backpack is just as durable as it is on-trend. Made from 100% durable cotton canvas, it is built to withstand the rigors of day-to-day life with class, it comes with your choice of 10 cool color highlights to perfectly offset your high-quality screen-printed or embroidered branded logo and your sustainable corporate philosophy alike. Talk about a surefire crowd pleaser!
---
The Hottest Trends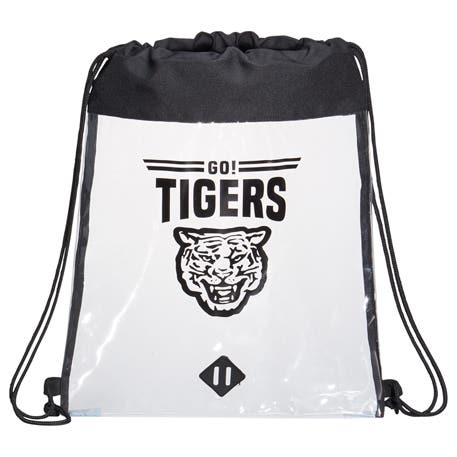 See-through swag is all the rage in 2020, and this Clear Event Cinch Pack is the perfect way to turn heads and get your logo noticed. The person who receives it is bound to appreciate the fact that this bag will get them through security in a flash, and this means that your logo will be rocking all those jam-packed events like outdoor festivals and concerts. Even better, you can count on the fact that all that exposure will definitely translate to plenty of positive impressions for your brand.
Or check out this hip Mesh Accent Bag. With a strip of cool translucent mesh in five cool color picks, this is just as on-trend as it is breathable and practical. The cool complementary background is the perfect way to make a bold statement and bring all eyes to your precision screen printed logo design of your choosing.
Or for another smart sporty pick that will speak to a younger crowd, check out The Collegiate-Campus Pack. With a built-in water bottle holder and three popping color choices, this kind of cool sporty gear is perfect for sports practice or hitting the library alike.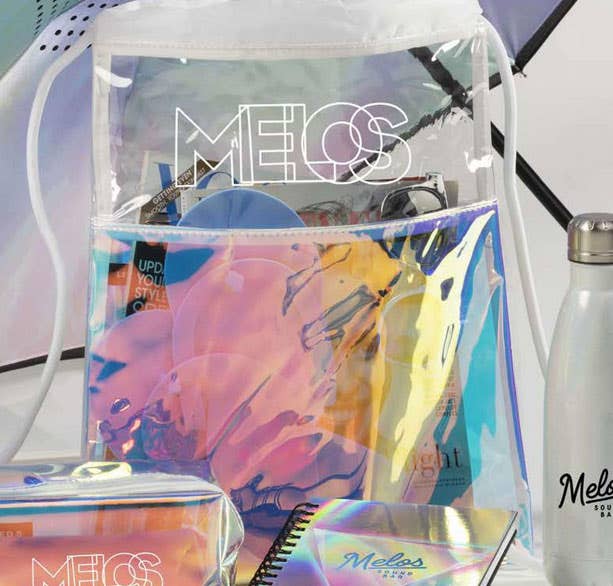 Speaking of color trends, graphite grey is one of the hottest colors of the year and this Graphite Drawstring Bag with Earbuds hits all the marks with a sleek and seamless design format that everybody will want to get their hands on as a well a custom earbud port that will keep electronic devices safe and sound when on the fly. In today's fast-paced tech-driven world, these types of stylish multi-purpose items are a surefire win, so don't be afraid to stock up.
That said, anybody looking for a great way to really generate some hype, this edgy Iridescent Pearl Drawstring Bag is the way to go. This flashy promotional swag is the type of thing that will really speak to younger millennial audiences and is the perfect way to turn some heads and really get people talking. Even better, it is as durable as it is stylish, made from a water-resistant coated fabric with reinforced eyelets to stand the test of time and maximize impressions.
---
On Point and Affordable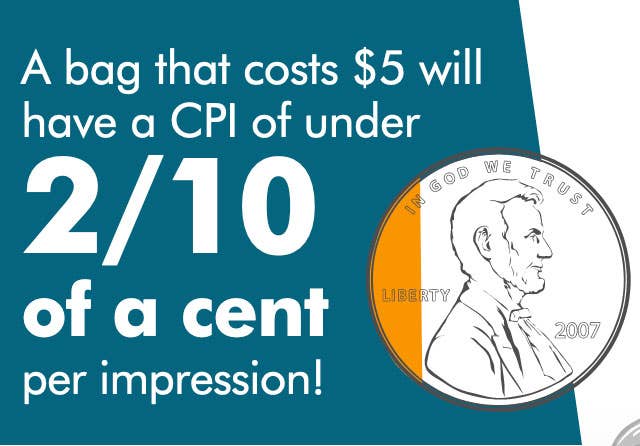 Looking for a smart budget pick that people will still love to rock? Just because a product is affordable doesn't mean that it still can't be on-trend.
For instance, check out this eye-catching metallic sheen Crossweave Heat Sealed Drawstring Bag. Available in bold black or royal blue both offset by a stunning cross-weave grey pattern, this is the type of cool branded product that anybody would be proud to rock. Or this Heathered N' Jute Drawstring Backpack. Your clients and employees can sport your full-color or precision screen-printed logo brought to life in your choice of three cool background colors offset in a trendy graphite grey coloring that only looks expensive!
At the same time, anybody looking for a great color selection at a great price won't want to miss this Non-Woven Hit Sports Pack. Available in 13 fun color picks of your choosing, this is the perfect trade-show giveaway to offset your precision screen print or detailed high-quality color logo in a way that is sure to leave a lasting impression.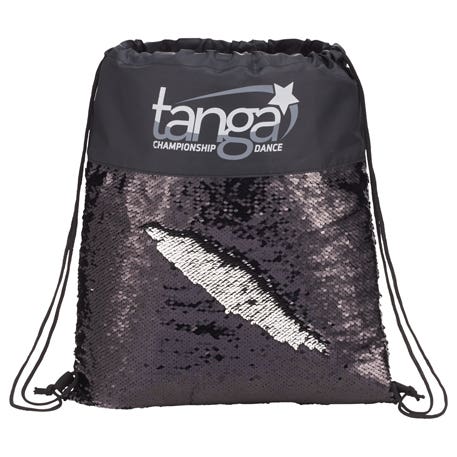 Meanwhile, this Natural Economy Drawcord classic cotton tote is as comfortable to wear as it is attractive and affordable. Available in your choice of screen-printed logo design beautifully offset by an understated beige background, your clients and employees will be rocking this versatile expandable bag wherever they go.
Personalized Drawstring Bags: Any Way You Want Them!
If there is one big takeaway here, it is that there is really no way to go wrong with custom drawstring bags.
They are as price-friendly as they are practical, and the type of highly portable branded product that will really get your logo noticed by friends, associates, and strangers alike. Even better, our one-of-a-kind amazing selection of custom drawstring brands means that you will have no problem nailing down the perfect product to represent your brand and its own unique qualities to a tee.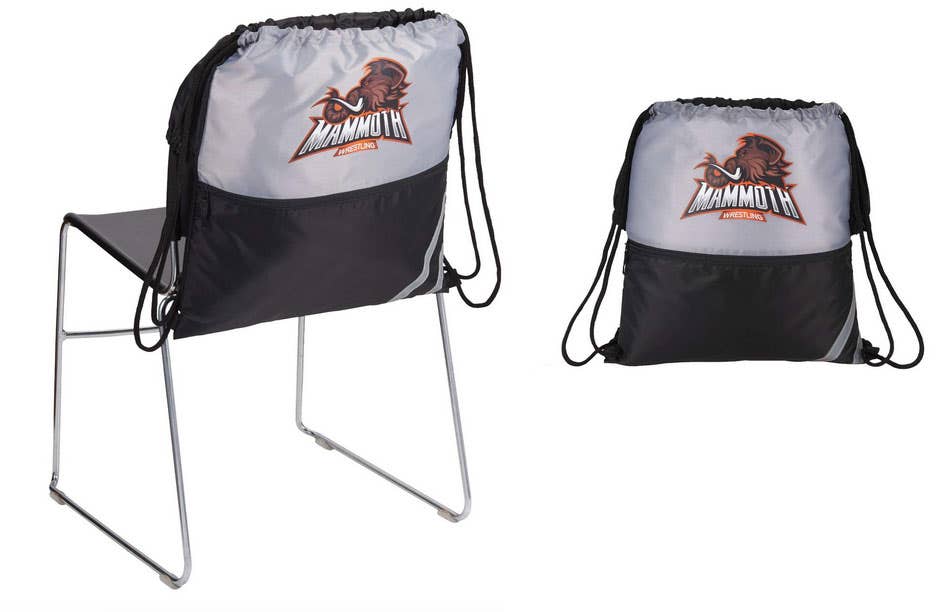 You'll get free standard delivery on select items and rush production options if needed. You won't find a better deal anywhere on promotional drawstring bags!
So what are you waiting for? If you are ready to get your brand noticed in all the right ways, we are here to help. Let's get started today!