10 Best Real Estate Promotional Items
As a realtor, you are always looking for great ways to promote your name and agency. This means you are constantly searching for the best promotional items for real estate to use to get your name out there. Promotional items are a great way to build business relationships and create long term client relationships and referrals. 
There is certainly no shortage of promotional items to choose from, but how do you know which are the best? It turns out that there are some things that you can't do without. The most effective real estate promotional items are those that get noticed and remembered quickly. To that end, we compiled a list of the 10 best real estate promotional items you can use to spice up your next promotional campaign or client gift. 
Customize this beautiful bamboo cutting board with your brand and add it makes for a great gift for those new homeowners that will remember you long after they move in. This cutting board is constructed of sustainable bamboo and is perfect for slicing cheese and other small foods. The board is made of natural bamboo with non-slip feet and a marble top, while the knife is made of stainless steel. Its sturdy bamboo board features an easy-to-clean natural marble top that will look great in any client's kitchen.
Securely store and transport all your food items with these three bag clips. This three-piece custom bag clip set is a versatile promotional product designed to keep goodies fresh and bags sealed. They can be used on a variety of items including food, greeting cards, letters, envelopes, salsa, chips, pretzels, candy, and cereal. Customize this item with your logo to create a unique and friendly brand exposure. The clips are available in black, blue, green, orange, red, white, and yellow.
This four-piece set of game coasters is just the thing to keep tables or desks free from water rings while adding some fun! Made of wood, these coasters are ideal for use with coffee cups, beer glasses, and other beverage favorites. This four-piece coaster set is perfect for restaurants, bars, hotels, as well as for use at the home. The set includes Tic-Tac-Toe, Backgammon, Chess, and Chinese Checkers. The games are stored under the coasters in a holder. Give your clients a fun reminder of your brand with this four-piece coaster game set. 
Take your marketing campaign mobile with this extra-large tote bag! It's big enough to tote around your latest real estate materials, or to store all of your clients' home documents from your agency. The tote bag's large capacity makes it ideal for bringing to trade shows, conventions, and open houses. Its durability will ensure that it lasts for years to come. This is a custom printed bag that is made of polycanvas material. This heathered bag measures 15″W x 12″H, and it has a convenient inside zippered pocket for bottles or other small items. The bag comes in black, blue, or gray.
The Spare Key Holder Rock is an awesome and useful new homeowner gift that is truly memorable.  This spare key holder is a great way to ensure folks always have a spare handy. This key holder is the perfect way to create a subtle branding touch while providing something that will be used for years to come until your clients are ready to list their home. This key holder is made of hard plastic that looks and feels like a real rock. 
These coolers are a fun way to keep your drinks cold and your hands warm! Made of stainless steel, the BruMate Hopsulator Slim Can Cooler is designed to fit most 12 oz. cans and bottles. The HopSulator Cooler is the ultimate answer to keeping a favorite mini-can beverage ice cold. It will keep a beverage just as cold as the original, and it has a convenient handle for you to hold onto. Add your logo on the side of the cooler's clean white finish opposite the side of the Brumate logo.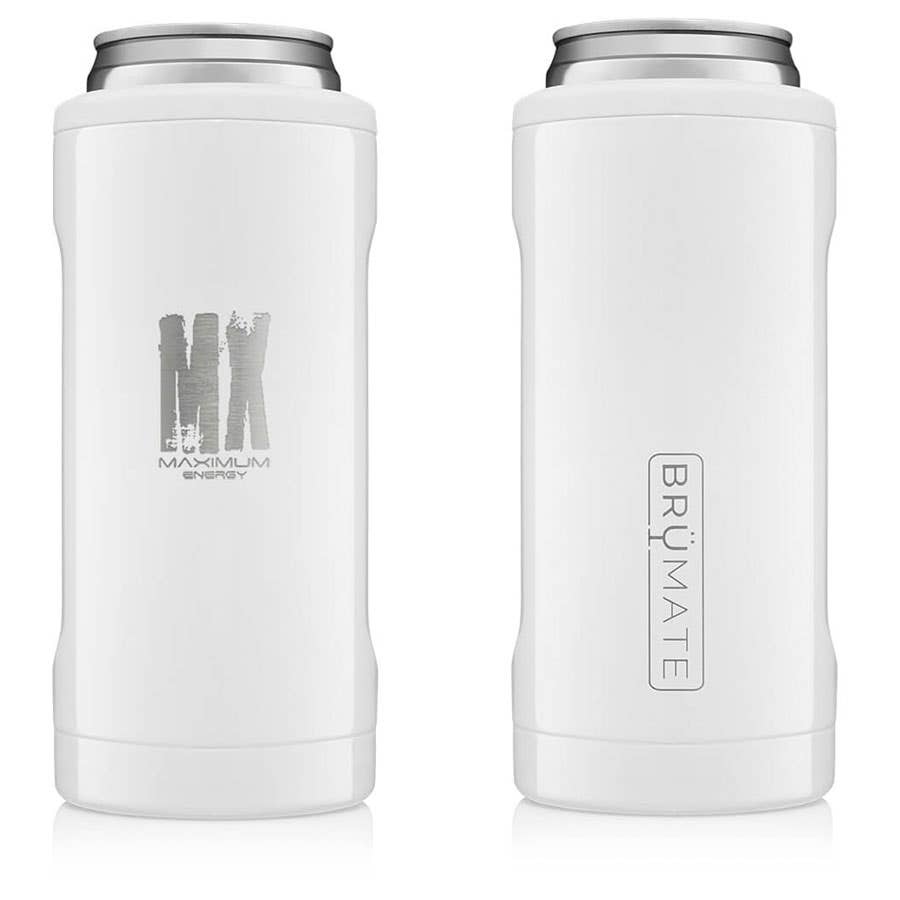 This deluxe tool set comes with a wide variety of tools, including pliers. The durable storage case keeps them organized and looking nice, whether they're being transported to a job or stored in a toolbox. This deluxe tool set has all the essentials for any do-it-yourself project. From tightening loose hinges to repairing broken wires, it has everything you need to complete any project. The set comes with four Phillips head bits, two flat head bits, three Torx's six point head bits, five sockets, two Allen wrenches, a mini Phillips head screwdriver, a mini flat head screwdriver, and needle-nose pliers. This is another great must-have gift for any new homeowners for all of those small fixes around the house.
These oven mitts feature a silicone material with a chevron or striped pattern. Designed with a flexible handle and thick padding, this oven mitt is a must-have item for anyone's kitchen. The silicone oven mitt has a frosted finish and is heat resistant up to 482 degrees Fahrenheit; it's available in four colors: black, blue, red, and green. This silicone oven mitt is the perfect promotional item, customized with your company's name or logo, to promote your brand while always being used in the kitchen. Given the recent spike in interest in baking and cooking tools since 2020, these mitts will make any aspiring at-home baker happy. 
One of the most popular real estate promotional items are magnets customized with your agency logo. To stand out from the crowd, these magnets come in a variety of unique shapes to create a fun branding reminder of your real estate agency. These real estate magnets are the perfect gift for clients, prospects, vendors, or employees, and they're also an effective marketing tool that's guaranteed to get your company's name out there. All our magnets are made from only the best materials and printed on our state-of-the-art digital presses. 
This versatile promotional writing set is a perfect way to advertise your agency. This custom set features a 0.5 mm mechanical pencil and a retractable ballpoint pen. The pencil and pen each have a rubber grip and metal clip, and they are paired together in an aesthetically pleasing gift box. It's the ideal everyday set to keep your company's logo in front of clients and employees. The set comes in black, blue, red, or gray.
The Key to Picking Realtor Promotional Items
Real estate promotional items have become a staple of the real estate industry, for both real estate agents and homeowners, homebuyers, and sellers. As a growing trend, many people are also becoming more interested in how to wow their clients, prospects and employees. The right promotional items can make all the difference in getting a potential customer to remember your business.  
Choosing the best promotional items with the right message is key to picking the best real estate promotional items. Some realtor promotional items may be more costly than others, but there are other important factors to consider with promotional items, like the quality of printing, the style of the item, and whether or not it is something people will use.
There are a plethora of promotional items at your disposal. They range from pens and keychains to custom clothing. When planning your next event, evaluate your options. Take time to really understand what you want to promote so you can make the most of your promotional budget and have the best items at the event. Contact us today to get started on your next promotion or gifts and we'll send you a free virtual preview of your design.