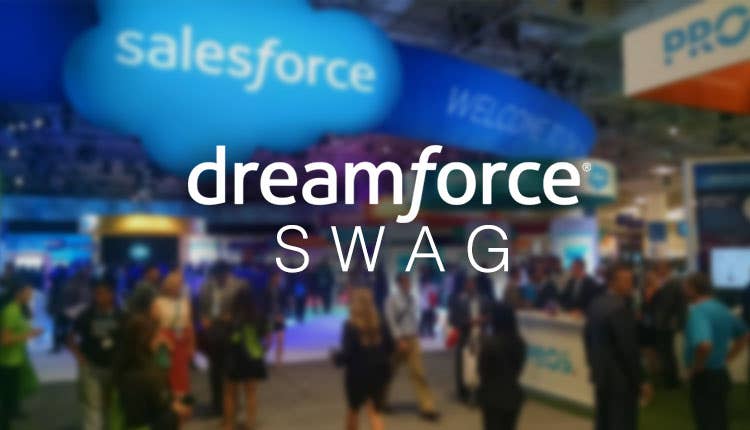 10 Best Swag Ideas for The Salesforce Dreamforce Conference
This year, Dreamforce 2019 will be held from November 19-22 in San Francisco. Salesforce Dreamforce has become such an incredible experience with inspiring speeches and visionary thinking that will highlight the unbelievable technology that is changing the world one step at a time.
What is Dreamforce?
This ambitious convention is held every year to unveil new products, as well as get an up-close look at the latest technology, some of which hasn't even been released to the public yet. You're able to attend workshops, sessions with some great speakers, on top of keynotes and insights from experts. There's also a long list of speakers to listen to and technological demos for you to try at the convention, but you might be stuck waiting in a long line depending on how popular an item is.
For any executive, Dreamforce is a great way to network with professionals in the technology industry. New people are around every corner from the sessions to the fun-filled parties and casual meetings. You could possibly meet someone who could change the course of your career, or you could just engage in a good conversation with a like-minded individual.
The Best Salesforce Dreamforce Swag
There are several items that can be used as Dreamforce swag. Since the event is mainly a conference, companies that give away small conventional items will make a better impression on attendees over businesses handing out throwaway items. Some ideas for useful items to give away include lanyards, pens, tote bags, and much more. There are also a few items on this list you could as giveaways at Dreamforce, including a drone or power banks. These high-value items will get attendees pumped about your business. The following is a detailed list of ten amazing items your business could hand out at Dreamforce 2020.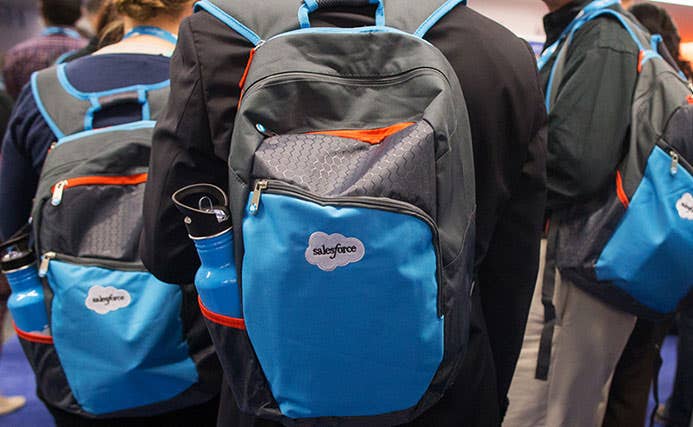 1. Standard Lanyard 1" Breakaway
A lanyard is a standard swag item found in the thousands and every convention. They can be easily used for every-day life after the event is over for keys, USBs, and other household knickknacks you need to carry with you. This lanyard is customizable, allowing you to brand your company logo on the straps. Made from 100% polyester with a textured finish this lanyard is durable enough to last for years to come.
The Standard Lanyard 1" Breakaway is a great way to display your identification over the week-long convention. After Dreamforce ends, try using it for your keys. The long straps ensure that the lanyard is easy to hang onto, as well as simple to find. Your order can be produced in around five to seven working days.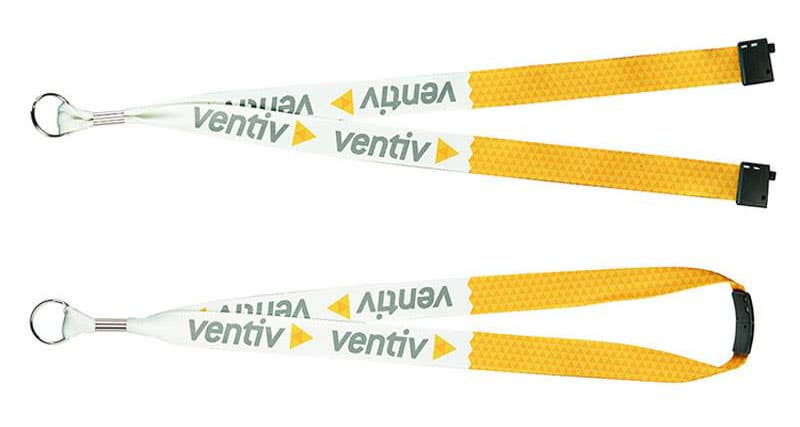 ---
2. Spinner Pen
The full-filled Spinner Pen is exactly what you need to combat any potential future boredom. This customizable design can be either screen printed with your company's logo and comes in a large variety of colors ranging from red to blue and everything in between.
Anyone working in the business and technology industry knows just how important pens are for making notes, creating a design, and transforming a simple piece of paper. This pen will last and it could also potentially help you tremendously throughout the convention. Even when you run out of business cards, you can still jot down your information quickly to give to a fellow Dreamforce attendee.
---
3. PopWallet Plus Lite
Who doesn't want a helpful silicone wallet that can store all your cards? The PopWallet Plus Lite is a perfect tool to have over the week's events. The extended PopSockets grip can prevent you from dropping your phone on the hard convention floor. The case is compatible with most smartphones, with a silicone finish, and extended grip that can double as a media stand.
The customizable artwork is screen printed onto the back of PopSocket, where the extended grip is located. This makes for an obvious design, that is still noticeable when the back of the case is exposed. This case comes in two colors: black and white. Order this a bit in advance, as it takes around 12 business days to produce.
---
4. Iconic Slim 15" Computer Backpack
Need somewhere to hold all your Dreamforce swag? The Iconic Slim 15″ Computer Backpack has got you covered. This product comes in two colors that adds to its simple aesthetic. These include the simple tones of black and graphite. To customize the bag, add your logo to the smaller front pocket of the bag, which will be screen printed on.
This computer backpack is made from 600d polycanvas and has a large enough main compartment to fit a 15-inch laptop. The zipper closure ensures that no one can reach in to grab any of your belongings, making it perfect for the convention floor. Once the event is over, you can always use it during other adventures as it's an extremely durable design.
---
5. Crew Economy One Press Sock With Black Heel and Toe
A pair of cool custom socks is one of the easiest ways to promote your brand at an event like Dreamforce. They are relatively cheap and you can order them in bulk to have enough throughout the entire conference. Custom socks can also help attendees to remember your brand's information in a funky new way.
The Crew Economy One Press Sock With Black Heel and Toe is a customized design, where your logo will be placed on the front of the side of the sock in full color. These socks are unisex and one size will fit most. The production time is 15 working days.
---
6. The Lil Cleaner Hand Sanitizer
Having an entire convention full of people in one place can be a bit unsanitary. You won't have to worry about any germs by handing out the Lil Cleaner Hand Sanitizer. This small, but mighty bottle will last throughout the entire convention, so attendees can sanitize to their heart's content. Available in black, blue, and red, the neoprene sleeve with plastic clip can be refilled with another small squeeze bottle of sanitizer for future use. The company logo will be displayed on either one of the largest sides, making it easy to see when being used.
---
7. Mophie 5000mAh Fabric Mini Powerstation
The Mophie 5000mAh Fabric Min Powerstation is a great item to use for Dreamforce giveaways. This powerstation lets you easily charge your device from anywhere. Attendees will be able to keep their phones charged up all day long as they make the rounds to different convention speakers and technological demos available. It's lightweight and portable enough to fit in a small bag, giving you a boost wherever life takes you.
Your logo design can be printed in full color to perfection in the middle of the powerstation to easily brand your company. It's also available in five colors: black, gray, light blue, navy, and pink.
---
8. Neck Wallet
A neck wallet is an essential piece for any convention. It is designed to keep all your information, business cards, and other personal documents in one place. This specific Neck Wallet is a best-selling design that can be customized to your liking. Available in blue and black, the screen printed logo will appear on the top flap of the wallet.
The adjustable neck cord makes this neck wallet a perfect fit for any person. A clear plastic pouch can keep all photo identification ready whenever you need it, while the zippered compartment is great for holding any extra things you want to carry around. Plus, a pen and memo hold is located on the back. The best part about this design is it can be produced in only five working days.
---
9. Remote Control Mini Drone With Camera
The Remote Control Mini Drone With Camera is another great item for any Dreamforce giveaways that will have everyone lining up to your booth. To ensure your brand is promoted, you can get your logo placed on top of the drone, where it can be seen by any onlookers.
The drone includes a 480P camera that can take both photos and videos with ease. There are different modes available to use in order to control the drone during flight. It usually takes around 30 minutes to fully charge the drone from a dead battery.
---
10. 17oz. H2Go Force
You can't attend a conference without having a reliable water bottle throughout the span of your stay. There will be multiple times throughout the event where you'll need to keep hydrating after long bursts of networking. This is why having a bottle that will keep your water cold for longer is extremely necessary.
The 17oz. H2Go Force is made from stainless steel, which is vacuum insulated to keep drinkers cooler for longer. Your logo will be screen printed and wrapped onto the front of the bottle. This product comes in a large variety of colors, ranging from neon blue to neon pink and everything in between.
---
Dreamforce allows business professionals all around the country to attend this incredible convention filled with workshops, sessions, and demos for the latest and greatest technological advances. To present the best Dreamforce swag to your attendees you should use promotional products and giveaway items that are unique. These Salesforce promotional products are useful items attendees will definitely use in the future.