Why Custom Hand Sanitizers Are Smart Winter Giveaways
Looking for bulk, yet personalized and affordable promotional products this winter to steal the spotlight at your next trade show? Flu season is here, so…
Steal the Trade Show Without Breaking the Bank
When looking for a great item that will help your booth stay front row and center at a trade show or other corporate event, promotional hand sanitizers may not be the first thing that comes to mind. However, if this is the case, you might just want to think again.
Sometimes when it comes to making a positive showing, there is really no need to reinvent the wheel. The trick to nailing it with a tradeshow giveaway is to give people something they will actually use. After all, the more they use a product, the more exposure you will be generating for your brand, especially if the item is compact and designed to be highly portable.
It is no surprise the recent research from the Advertising Speciality Institute has uncovered the top three reasons that people keep promotional products. Add an attractive design and a quality base product to the mix, and you have an unbeatable combination!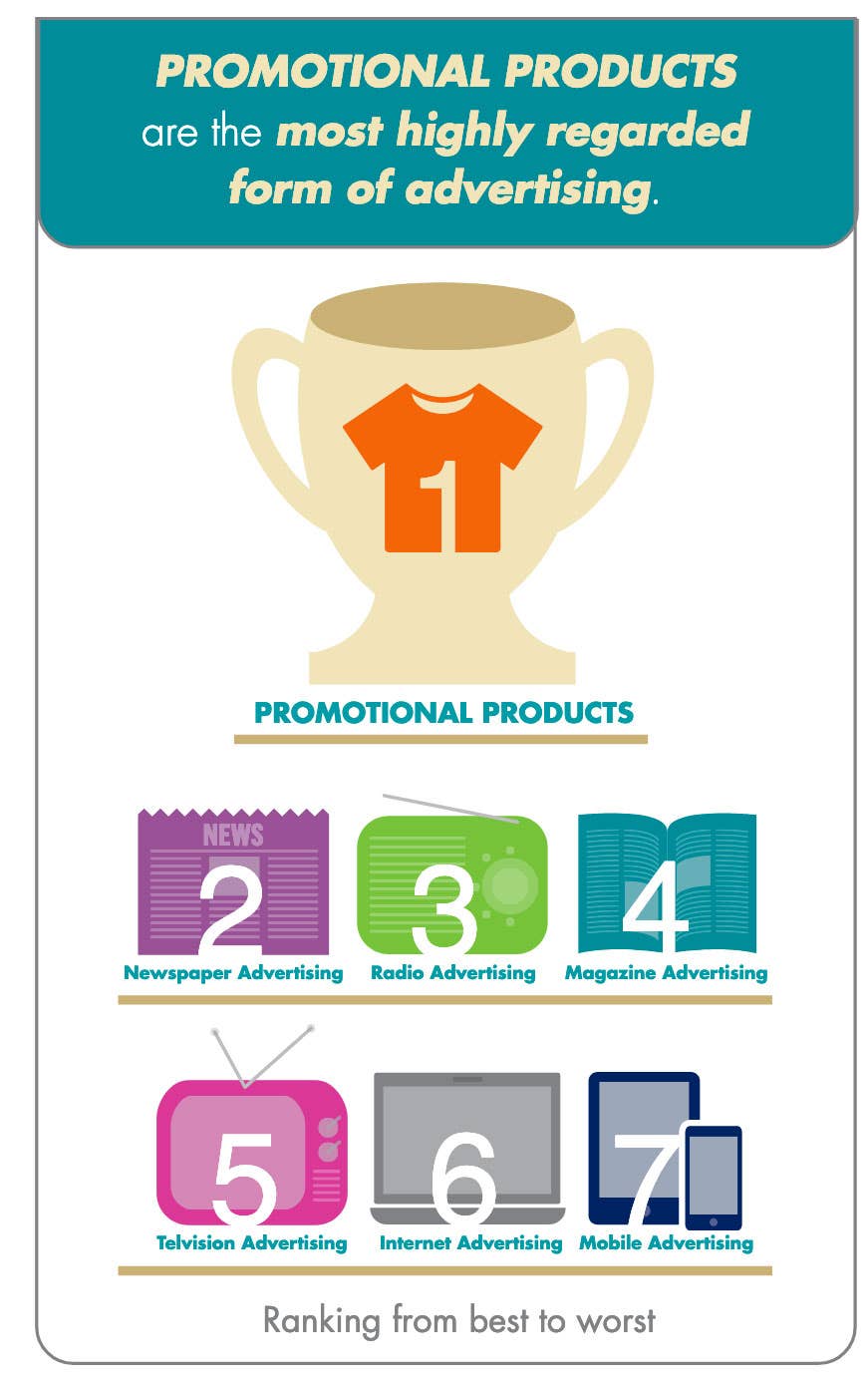 Now let's stop to think about the environment that a trade show takes place in. These types of busy public forums are basically a nesting ground for germs and bacteria and stopping to wash those hands every time you touch something is highly impractical.
What does this mean? The best way to steal a crowd at a trade show? How about giving away something that they can actually use right away? At a crowded public forum or event, people are intuitively going to flock to that stand that is giving away the promotional hand sanitizer that they need at that moment. So, with that in mind, let's talk personalized hand sanitizers.
The Show-Stopping Promotional Hand Sanitizer Products to Stock Up On
Classic Custom Hand Sanitizer Bottles
Want to keep it simple? This standard 2 oz Hand Sanitizer or classic squeezable flip-top bottle will not only be one of the most useful items available at the trade show but the clear format offers a perfect template for your color printed message or logo with no distractions. Pricing starts at a very attractive $1.19 per unit with a very reasonable minimum order quantity of just 100 or more to get started!
However, this doesn't mean that there are not a variety of fun formats out there to experiment with. This round 1 oz hand sanitizer bottle is available in two color choices or white or clear and comes complete with a full-color printing of your choice for as low as $1.20 per unit. Speaking of color, check out this scented 1 oz hand sanitizer that offers three subtle background color choices to offset your message.
This American-made 2 oz hand sanitizer is also a great pick. It starts at only $1.18 a unit with a minimum order quantity of 250 items and contains a high-quality aloe-based product that boasts a charming citrus scent. Meanwhile, anybody interested in a particularly gentle product will definitely want to check out this 1 oz non-alcohol lotion sanitizer that features a lotion-based product that is designed to offer all the germ-killing power of a regular sanitizer without leaving the hands feeling dry. It can be a great pick for colder climate regions.
Those looking for a product that can easily be clipped to a keychain, backpack or any other accessory to take on the go and get your message out there will definitely not want to pass over this Clip-It 1 oz Moisture Bead Hand Sanitizer that not only contains moisturizing aloe and vitamin E but also an embedded metal clip to ensure it won't get lost or dropped.
This product starts at a very attractive price of just $1.10 a unit with a minimum order quantity of 250 items. Another great choice for clip-on convenience is this caddy strap 1 oz hand sanitizer that comes with an eye-catching plastic hood in a choice of four vibrant color picks and is also available in a gentle alcohol-free version.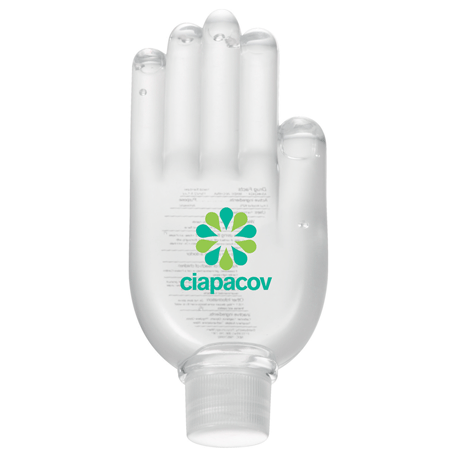 Personalized Mini Hand Sanitizers to Go
Mini hand sanitizers are as cute and convenient as they are budget-friendly. Take for instance this standard .5 oz gel sanitizer that comes complete with a full-color custom printing of your choice for prices as low as just 85 cents a unit. Talk about a great opportunity to generate tons of low cost-impressions at an unbeatable rate!
This is where opting to buy mini-hand sanitizer bottles in bulk can really pay off. At the same time, these adorable scented .5 oz hand sanitizers offer a subtle background color hue in cucumber, apple blossom or vanilla to offset your message. Prices get as low as 78 cents a unit and you only have to order 100 items to qualify.
However, our unbeatable selection of personalized mini-hand sanitizers to go also offers plenty of options for those who want to jazz it up and break away from the more classic formats. Take, for example, this .17 oz hand sanitizer spray that comes in a sleek stick style dispenser complete with a fun colored lid of your choosing for prices as low as 89 cents a unit with a minimum order quantity of 250 items or more. For the same price, these fun clipper-lid hand sanitizers are as fun as they are compact, and feature for choices of bright colors to offset your logo and help turn heads.
Spray pump hand sanitizers can also be a great way to break away from the mold at a very affordable price point while offering up maximum convenience. This .34 oz hand sanitizer spray pump comes in seven attractive color choices complete with a full-color printing and bright background offset to match for prices starting at just 85 cents a unit. Meanwhile, .27 oz hand sanitizer spray pump offers up a similar range of colored lid choices with a more subtle white backing for your logo. You only have to 250 units to qualify for these great deals.
A custom bottle that comes complete with its own hand sanitizer holder to help make it stand out from the pack can also be a great pick. Don't miss out on these cute and colorful .5 oz hand sanitizer gel in silicone case units.
These personalized mini hand sanitizers come complete with your choice of seven brightly colored plastic holders to offset your label and nail down maximum portability and convenience all-in-one. They start at just 93 cents a unit with a minimum order quantity of only 150 items.
This 10 mL alcohol-free hand sanitizer pen is also a surefire conversation starter. It features a bright full-color decal with a design of your choice and a clear plastic lid that can easily be hooked to a keychain for maximum portability. Prices start at just $1.00 per unit. Speaking of conversation starters, this cozy-clip hand sanitizer lets you offset your brand with a colorful, clippable, cozy holder that comes in a full range of 12 great color choices that are sure to turn heads.
It Doesn't Stop At Trade Shows
Custom hand sanitizer bottles are obviously a shoo-in when it comes to nailing your next trade show appearance, but they are also a highly versatile product that people will appreciate receiving in almost any type of context. This means that these types of products are also an ideal low-cost solution for any type of corporate event, promotion or employee giveaway, and are obviously always a great thing to have around the office.
However, custom hand sanitizers also make a great complement to gift packages as well. Take, for instance, this gorgeous Serenity 3-Piece Wellness Gift Set. This versatile package is the perfect gift for almost any occasion and features a flip-out lid water bottle, earbud headphone set and of course, a custom hand-sanitizer complete with clip all wrapped together in an eye-catching ready-to-go gift box.
Not only does this kit come with your choice of six attractive color accent choices, but it also includes four opportunities to showcase your brand with a precision screen printed logo, all for prices as low as $10.99 a unit.
Meanwhile, this 4-piece welcome gift set is the perfect way to set up a new employee up with everything that they need to feel right at home while building morale with a great set of products they will be proud to show off to friends, family and coworkers.
Featuring a three-in-one ballpoint pen, a PET water bottle, a flag, a sticky note and ruler dispenser combo and a clip-on personalized hand sanitizer all packaged up in a beautiful accented gift box with each individual item emblazoned with your business's logo, this fantastic package starts at just $12.99 a unit.
For those who want to give the full package at an affordable price, don't miss out on the Harmony 3-Piece Better Health Kit. These brightly colored packages come complete with a matching beaded hot cold pack and a custom hand sanitizer with matching hand sanitizer holder, all for as low as just $5.79 a unit. This is the type of giveaway item that is as eye-catching as it is useful, and is bound to be remembered.
A Final Thought
When it comes to running a top-notch trade show booth, it's all about taking the steps to make a simple but effective impression. Trade show visitors have lots to look at, and you want to be sure that they are left will something that will help them remember your name.
This where custom hand sanitizer bottles really hit the mark. It is something that people are going to really want to reach for and share in a crowded environment, and this means more impressions to help your company stick out from the pack.
The great news is with so many fabulous options out there for custom hand sanitizers, there is absolutely no reason why your trade show giveaway has to be boring. With so many fantastic choices available, anybody looking to spice it up should have no trouble finding the ideal promotional hand sanitizer product to help clean up!