10 Essential Health and Fitness Promotional Items For the At-Home Gym
Confined to our homes during the pandemic, many people have been left wondering how to maintain their exercise regimes. So figuring out ways to use what's available to us within our homes to stay fit has been a wildly popular trend over the past year. 
Whether you are promoting your corporate wellness program for those working remotely, or a fitness company looking to enhance your marketing strategy, we hand-picked the best fitness promotional items to help your employees and clients jump start their at-home gyms.
People don't want to have to worry about sweating through their favorite t-shirt during their workout. This is where proper athletic wear comes in handy. The 100% micro-polyester Taza Knit Quarter Zip wicks away excessive sweat, offers convenient passage for headphone cables, and allows you to print your logo on the sleeve, chest, or any other part of the shirt. It's also available for both women and men.
---
There's nothing worse than starting your workout, getting in the groove, and then reaching for your water bottle only to realize that you forgot it. Having a dedicated water bottle for their home gym can help people ensure that they never have to interrupt a session to go track one down. This CamelBak is a great choice, as its stainless steel, leak-proof construction makes it capable of enduring even the strongest of impacts (from a dropped weight, for example). Add your logo on the side with laser engraving that compliments the chrome accents of the bottle design.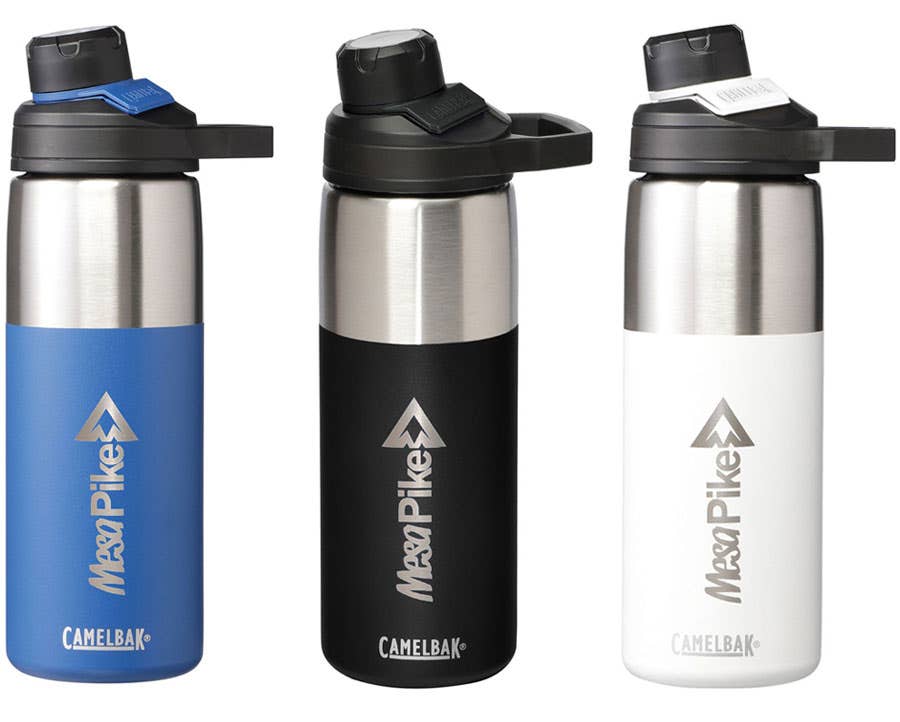 ---
Just because someone has a gym in their home doesn't mean they want to spread their sweat around like they would at the gym. This is why it's especially important for home gyms to come equipped with accessible towels that can be used to sit on, lay down on, and wipe away sweat. A soft SimplyFit Cooling Towel offers everything you need in a home gym towel, including fast absorption and drying. It also makes for easy advertising, as you can customize with your logo right down the middle of the towel.
---
Did I do 5 reps last week or 6 for this exercise? Did I lift 100lbs in my last session or 105lbs? These types of questions are why people need to keep track of their workouts in a written form. Otherwise, progress can stall or become unclear. The Moleskine Passion Journal is perfect not just for keeping track of workouts, but also for learning more about nutrition and fitness. This is because, in addition to offering 400 pages of writing space, the journal also offers tips on increasing muscle mass, practical fitness, and diet. Plus, you can add your logo to the cover in a variety of decoration methods.
---
It's 2020 and people don't want to deal with annoying headphone cables anymore. This is where Sonica True Wireless Earbuds shine, as they can operate wirelessly for at least 1 hour before needing a charge. They also come enclosed in a handy, portable charging case where you can print your logo on prime branding space. This case is also wireless and can recharge your earbuds up to 4 times before needing to be charged itself.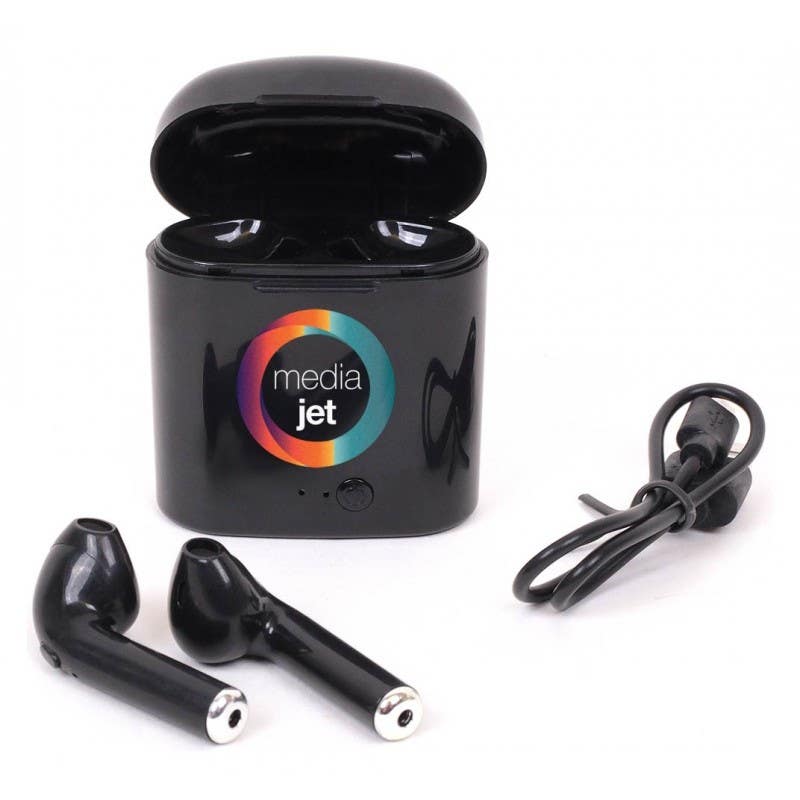 ---
Some people prefer to blast their music out loud as they attempt their new weight record on the bench press or mile record on the treadmill. For these people, this Kodiak Bluetooth speaker is a saving grace. Capable of going up to 12 hours without needing a charge, the speaker can blast music up to 10 meters (33 feet), making it more than capable for most home gyms. It can even be used in the pool thanks to its water-proof design. Because people will naturally bring their Bluetooth speaker around with them, it's best to customize the top of the speaker with your logo.
---
The final piece to the support accessory puzzle is the Smart Scale, which allows people to track their fitness progress by providing 10 body metrics at once. These metrics include your weight, BMI, body fat, muscle rate, bone mass, body water, and basal metabolic rate (BMR) by way of bioelectrical impedance analysis (BIA). You also get the benefit of being able to customize with your logo or artwork in the center of the scale for easy brand recognition.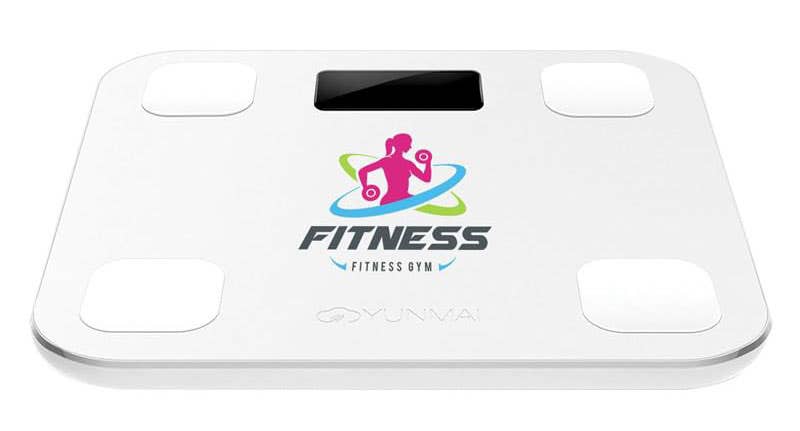 ---
Band workouts are by far the most accessible type of workouts during quarantine thanks to their low injury risk, option for weight progression, and easy setup and takedown. A Power Grip set, then, is the perfect band set to add to any home gym. Conveniently packaged in a portable carrying pouch (which you can print your logo), the set comes with three different weights—easy, medium, and heavy.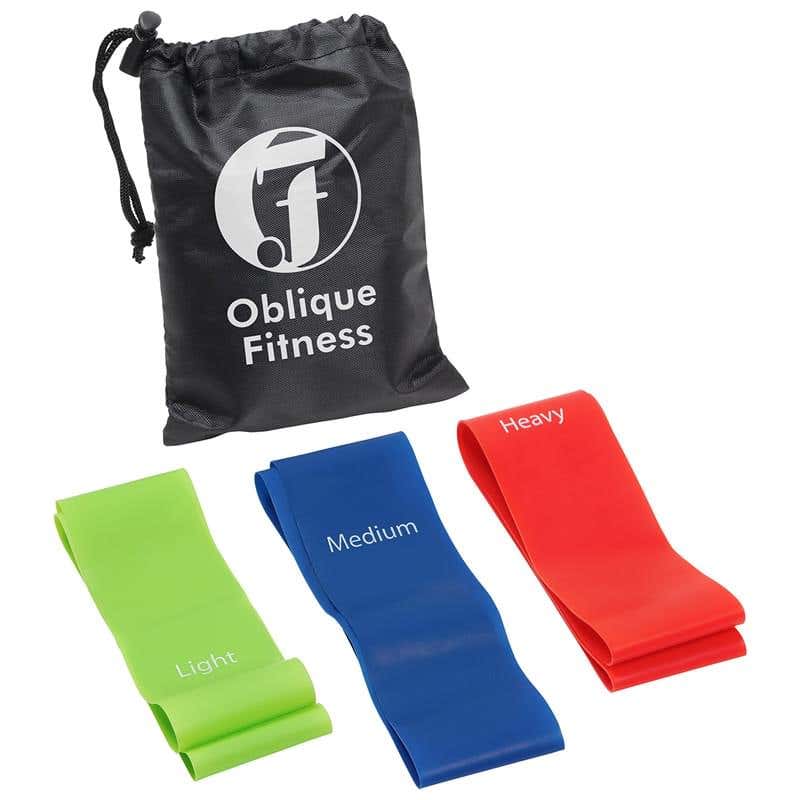 ---
It may seem odd to think of a yoga mat as a piece of workout equipment, but it definitely is. Without one, flexibility training, calisthenic workouts, and any other type of exercise requiring you to writhe around on the hard floor can be painful and less effective. With a Two-Tone Double Layer Yoga Mat, you get a 23 3/4″ W x 71″ grippy matt that is hypoallergenic, non-toxic, and odor-free. Plus, to make sure your customers never forget who they bought it from, you can also print your logo onto one of the mat's sides.
---
Jumping rope is as simple as picking up a rope and jumping over it repeatedly. For this reason, it's one of the preferred types of exercises for home gym owners looking for an accessible workout. A 10-ft jump rope offers enough length for both solo and group workouts, such as with the whole family. You can also print custom artwork or branding onto its plastic handles for added flair and easy recognition.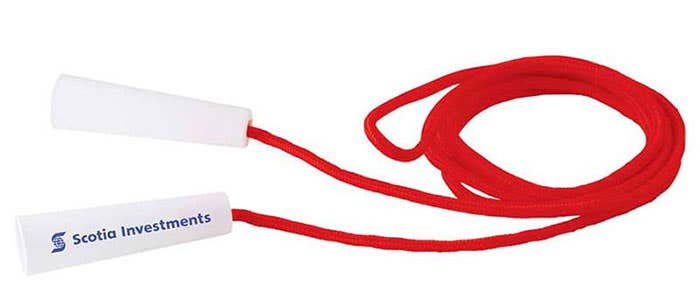 ---
Takeaway
It might be quite some time before people start going back to gyms on a regular basis. So investing in your employees or clients health is a great way to show you care during these uncertain times. Reach out today to iPromo if you want a quick quote on any of the items above or want us to send you other great at-home fitness promotional items suggestions.