Best of "Made in USA" American Promotional Products & Giveaways
American pride is something that continues to live on throughout the nation. It's a celebration of American culture and represents everything that the U.S. stands for. It's about the courage, freedom, and liberation that comes with being an American citizen. 
Or maybe it's just about being fond of American culture and wanting to demonstrate or support that. As a marketer, it's clear that a lot of people, Americans and non-Americans alike, are interested in "made in USA" products. These products are a great way to show U.S. pride and support local manufacturers and suppliers.
Best Made in USA Promotional Items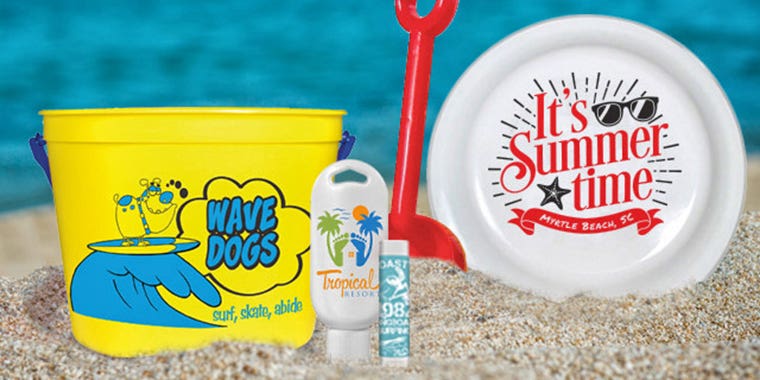 One of the best ways to showcase American pride and support is by giving out USA made promotional products. All of these products are high in quality and utility – the two most important factors for customers choosing to promotional products. Keep reading to discover a list of some of the top American promotional products at reasonable prices.
1. Classic Twister 26 oz. Water Bottle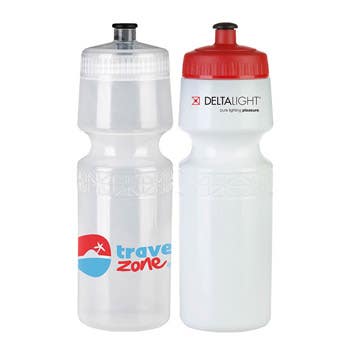 Water bottles are always in need. They're one of those products that are used by people of all ages and demographics. No matter who you are, where you're from, or what your daily routine is like, you will need to make the effort to stay hydrated. By investing in a water bottle, people can make sure they're drinking enough fluids throughout the day.
This Classic Twister Water Bottle carries 26 ounces of liquids and comes in two colors and designs – frosted clear and white. It's easy to squeeze, leak-proof, are suitable for sports, and can be attached to bikes. The LDPE plastic is FDA approved and BPA free, so nobody will need to worry about chemicals affecting their liquids. The material is strong, resistance to chemicals, and has strong wear absorption.
The price ranges from $2.09 to $2.29 per unit, depending on the quantity of items ordered. The minimum order quantity is 150 and production time takes approximately 5 working days, with rush service available. The price includes a one-location imprint, but additional imprints can also be added.
---
2. EOS Lip Moisturizer Stick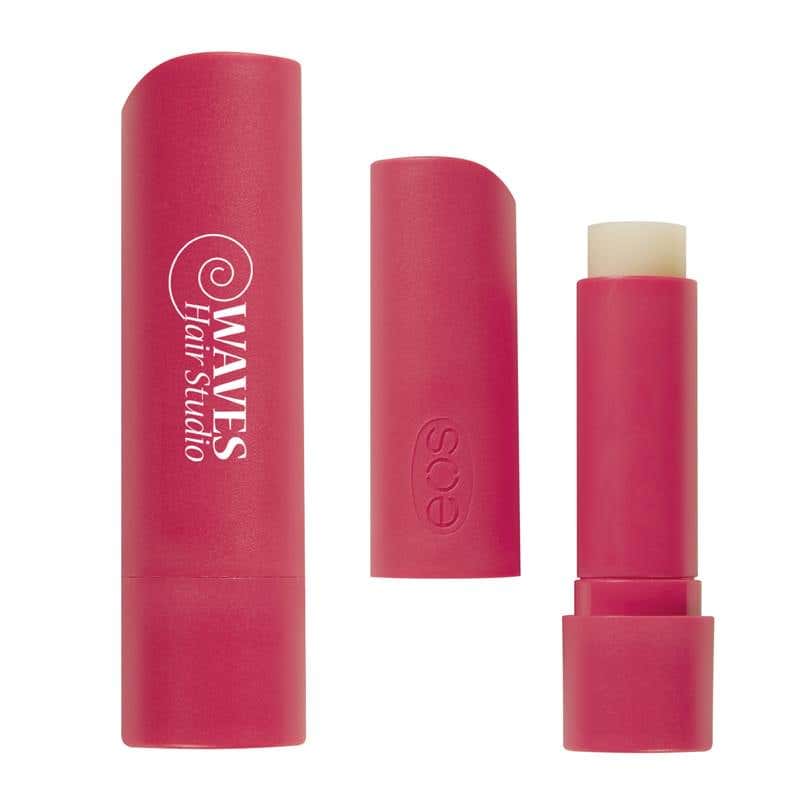 Lip moisturizers may be small, but they can really come in handy. Chapped lips are common all throughout the year – from harsh winters through hot dry summers, these products help bring moisture back to lips and restore them. And as consumers are becoming more conscious and aware of the products they're eating and putting on their skin, chemicals have become a big concern for those using beauty and skincare products.
To combat those concerns and appeal to the changing consumers of today, we recommend you check out this EOS Lip Moisturizer Stick. The moisturizer is certified organic and 100% natural, is gluten-free, and free of harmful chemicals like, petrolatum, and phthalate. EOS products are tested by dermatologists to ensure the safety of consumers and the effectiveness of the products.
The price ranges from $3.49 to $3.89 per product, with a minimum order quantity of 250. It's available in 3 refreshing colors and flavors – dark red with pomegranate, beige with vanilla bean, and light blue with sweet mint. There's a visible screen print on the side that will make your brand's name and logo stand out.
---
3. Original Whiskey Shooter
Whiskey is an American classic. Its roots in American culture stem way back in history from the American Revolution throughout the Civil War. For the adults out there, what better way to celebrate U.S. culture than with something related to whiskey?
These Original Whiskey Shooters are small but valuable USA made promotional products for those who love the American drink. The 1.75 ounce clear shot glass is made in the USA and meets all FDA requirements for glass, guaranteeing it's safe to drink from. These glasses range in price from $1.35 to $2.36, with a minimum order quantity of 144 items. The price includes a screen imprint on the side or as a wrap.
---
4. 100% Acrylic Camouflage Beanie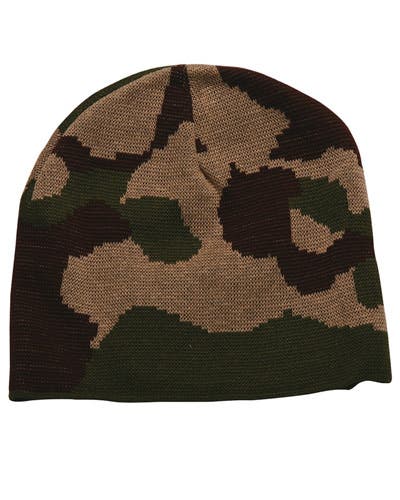 During the fall and winter seasons, beanies are staple items. They're one of those trendy fashion pieces that never really go out of style. You can wear them with almost anything and match them with your outfit to create the perfect fall or winter look.
And with camouflage patterns in style right now, this 100% Acrylic Camouflage Beanie is the perfect fashion item to give out to consumers. You'll be showing consumers that you stay up to date with the latest trends and designs, and are able to provide them with the most trendy, fashionable items in the market today. It's made of 100% acrylic material, which is lightweight and known to hold shape and color. This hat is also stretchable and one size fits all, so you won't have to worry about incompatibility.
The hat is available in three colors and comes with a customized screen print or embroidery. The price ranges from $14.07 to $19.10 per unit depending on the quantity you order and the type of artwork you choose, with a minimum order quantity of 12 for both options.
---
5. Color Blast Flyers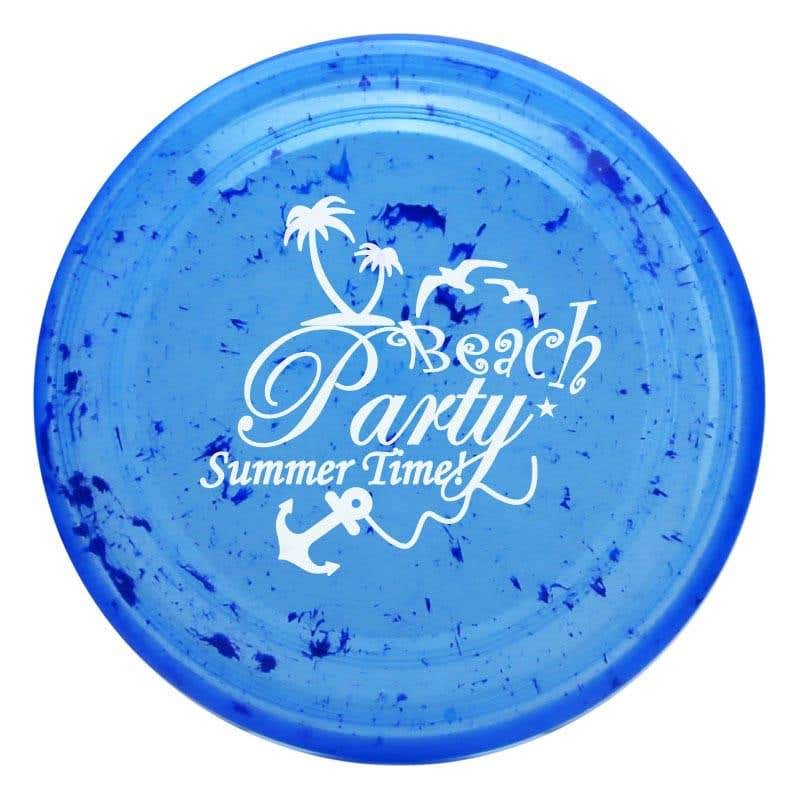 Flying disks are great USA made promotional products for a number of reasons. They're lightweight, they're useful, and they're fun! No matter where you are or how many people you're with (as long as it's at least two), flying disks are a fun and easy form of entertainment and exercise. Bring one out with you and lots of people are sure to enjoy the game.
These Color Blast Flyers are available in six transparent colors and fun color splashes, hence the name. While they are slightly heavier than the average disk, they're also guaranteed to fly better than their competitors, making them one of the more fun and higher quality made in USA giveaways.
There's a large screen print area on the front that will guarantee maximum exposure for your brand. The unit price ranges from $1.22 to $1.58, with a minimum order quantity of 200 disks. The approximate production time is about 5 working days.
---
6. Bayside USA-Made Unstructured Twill Cap
The USA is also known for its high-quality baseball caps. And they're not only being worn in baseball – people wear them for fashion purposes, to add to their style. They're also great for protecting your scalp and skin from the sun.
This Bayside USA-Made Unstructured Twill Cap is made with a 100% washed cotton chino twill and uses a tri-glide buckle closure system for maximum security. The hat comes in six different colors so you or consumers can pick and choose depending on the color. The price ranges from $18.99 to $25.29 per unit, with a minimum order quantity of 36 hats. The imprint method is embroidery.
---
7. 15 Oz. Soup Mug Soupreme
While drinkware is definitely a popular category for promotional products, the majority of consumers probably already own cups and mugs they drink tea or coffee out of. They're common products that are often handed out as USA made promotional products. But, if you want to be more unique, why not try something more out of the ordinary – like a soup mug?
This Soup Mug Soupreme might look like a rounder version of a regular mug, but it carries 15 ounces of soup and comes with a top lid and extra spoon. The mug is BPA free and meets all FDA requirements, and comes with a screen print insert for your brand name and logo. The price ranges from $9.75 to $14.83, with a minimum order quantity of 144 mugs. Production time takes approximately 5-7 working days.
---
8. 15 Oz. Beer Mug
Whether they're watching the latest football game or going out for a drink with friends, Americans love their beer. But when you're at home and craving a drink, what better way to enjoy beer than in a specialized beer glass of your own?
This 15 Oz. Beer Mug is made of the highest standard glass material with a protruding star bottom base. It's strong, sturdy, and reliable, and will enable consumers to enjoy their beer with the full experience. You can choose from a screen print or full color imprint, with a price range from $3.65 to $7.63, depending on the type of print and number of items you order. The minimum order quantity is 144 units for both options, and the production time is 10 days after proof approval.
---
9. Glow-In-The-Dark 9-1/4″ Flyer
While colorful flyers make great USA made promotional products, being highly useful, fun, and interactive, the only limitation is playing at night. Colorful disks are great for playing during the day, since they're bold, bright, and stand out, maximizing visibility. But what do you do if you want to play at night?
This Glow-In-The-Dark 9-1/4″ Flyer is the perfect solution for night-time visibility constraints. Play after sunset and you'll be amazed at the strong glow effect this disk has – which is strengthened when you charge it under light. It's made of strong premium LDPE material that won't shatter or break, so consumers can play without worrying. This flying disk comes with a front screen print and a one-color glow option. The price ranges from $1.09 to $1.65 per disk, with a minimum order quantity of 260 flying disks.