Founded in 2010, MiiR designs premium drinkware, including camp mugs, wine tumblers, water bottles, and bags as well. In addition, they have become very well known for their humanitarian and environmental efforts as well. MiiR has been called the pioneer of the "Product to Project" movement, where every product sold helps fund trackable giving projects. 
So not only does MiiR create high quality drinkware, but 3% of its revenue goes directly into trackable giving initiatives. Through their giving projects, MiiR has been able to address issues surrounding clean water, food, and health spaces both domestically and internationally. Every product they sell comes with a Give Code™ that customers use to register with a community project.
If your company is looking for a retail drinkware or bags to co-brand with, MiiR is a great company to get behind when thinking about investing in quality products for your organization or business.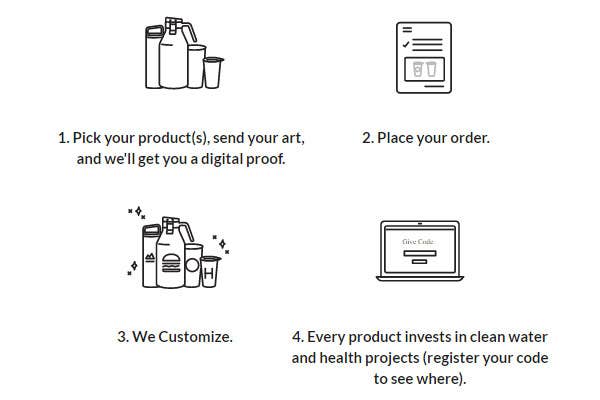 Promotional products can be found everywhere these days. That's why it's so important to stand out when choosing your corporate gifts or promotional products. When it comes to retail quality drinkware or backpacks, our branded MiiR collection is a great place to start. Any of the products can be easily customized with the branding of your company or organization. 
A stylish and improved design compared to the retro camp cups your grandparents used to have. The Thermo 3D™ Double Wall Vacuum Insulation Technology will keep your coffee or tea hot for up to 12 hours, and your cold beverages chilled for up to 24 hours. This item is perfect for use in the home office or spending time in the great outdoors. Plus, this cup doesn't sweat or become too hot to touch regardless of the temperature, making it slip-resistant and safe for both adults and kids.
The Hardshell™Powder coat prevents peeling and offers a great surface for screen printing or laser engraving your company's logo. Whether you choose to use the precision color printing or the more precise etching offered by the laser engraving method, you have options for a stylish finish that people receiving your gifts will love. Here's an added tip: try picking a color that contrasts nicely with your branding in order to make your logo pop more and easier to read.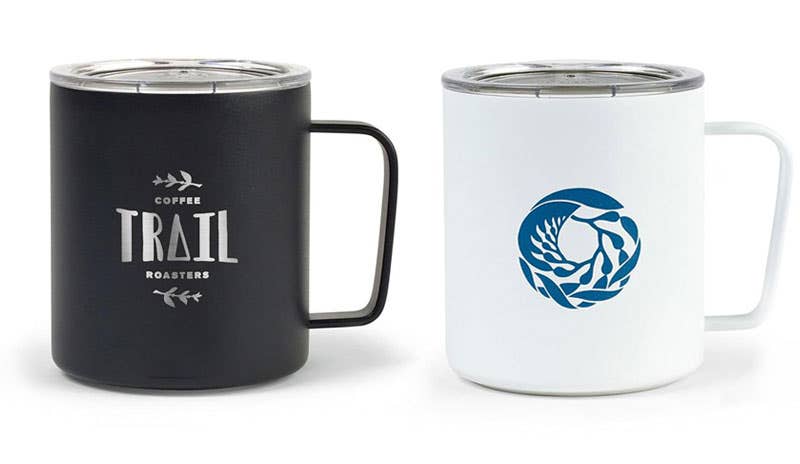 ---
Planning an upcoming corporate event or want to send your employees/clients a thank you gift? From camping with friends to backyard BBQs, this wine tumbler will be your new go-to wine cup. An insulated wine tumbler is a great way to pique people's interest in your brand. Let's face it, people love wine, but people love receiving gifts that let them drink wine even more. Did you know that drinkware is also one of the top promotional items kept by consumers? Not to mention, wine tumblers resonate well when used for advertising on social media platforms like Instagram and Facebook. 
Some wine tumblers can leave a metallic aftertaste in your mouth. However, this MiiR tumbler is made from 18/8 grade stainless steel, ensuring that there's no transfer of flavor from the interior chamber to your taste buds. Screen printing or laser engraving your logo or artwork onto this tumbler will capture people's attention, engage them, and get your company's message out to your target markets — people who receive this gift will not only thank you, but these will be a great conversation starter wherever they go!
---
This unbelievably sleek and stylish bottle keeps your favorite wine at its ideal temperature. It's durable and leak-free, and can hold a full bottle of wine — perfect for taking on that next camping trip with friends or just hanging out in the backyard. The Hardshell™ Powder coat comes in black or white, and you can print or engrave your logo to the side of the bottle, or even on the top of the bottle cap. MiiR's. Bundle this item with MiiR's wine 10 oz tumbler for a gift that signifies that your brand is fun, modern and hip.
---
Coffee manufacturers, wine companies, tea suppliers all have engaging labels that draw consumers to their product. This is a great drinkware item to use for promotional purposes if your business targets a demographic that's more active. When looking to attract new potential customers who love to hike, travel, or hit the gym, they will appreciate and love this bottle. 
The Temp Deflector™ Technology reflects hot and cold temperatures back into the bottle instead of through the lid, keeping your drink insulated longer. If the target market would benefit more from reusable drinkware than a coffee mug, look no further. This water bottle is perfect for any employee or customer on-the-go. 
---
This tumbler was made with busy consumers in mind. From coffee tumbler to iced tea cup, this tumbler will keep your drink hot or cold longer. This kind of promotional drinkware can produce, on average, 198 impressions per month and nearly 1,400 impressions throughout its lifetime. MiiR's Hardshell™ Powder coat is peel-proof, making the surface great for engraving your logo onto the side where everyone can see it.
---
On average, promotional bags are kept for at least 11 months. By screen printing your logo onto the front center pocket, you're ensuring your brand is displayed clearly, wherever the wearer goes. If you are looking to pair this item with a MiiR water bottle, this pack comes with dual side elastic mesh water bottle pockets for easy storage. With 50% of consumers agreeing they're more likely to do business with the advertiser that gave them a promotional bag, there's no better reason to invest in MiiR's 20L Computer Backpack for clients and employees whose offices are on-the-go. Showcase your logo on a bag that's as versatile as your customers.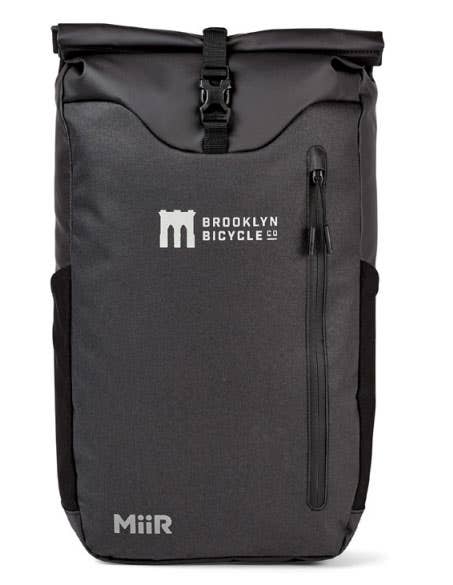 ---
Custom backpacks are a great way to promote your brand on-the-go, as customers would be using this bag to travel from work to sporting places. Wherever your recipients carry this bag, your brand will go with them. Most outdoor activities require additional equipment. The MiiR® Olympus 25L Computer Backpack has a front zippered pocket with access to the main compartment for a quick grab and go option. Your clients and employees will find this very durable bag useful on a daily basis. The adjustable sternum strap makes spreading the weight load more comfortable when the bag is heavy. Because of the backpack size, it can easily hold a laptop up to 17" in size.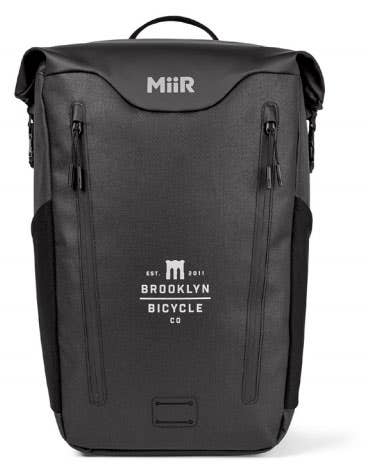 MiiR exists to empower consumers' access to a better future. Their mission is one that any company or organization will be proud to co-brand with. By adding your logo to one of these products, you're not only giving a great product, but you're also offering a gift that continues to give back both ethically and socially.
When a company invests in purpose-based branding, they're showing their customers and stakeholders their commitment to making products and services that communicate their greater purpose. Every product your company brands with its logo or artwork should leave a lasting impression on their minds. Customers will remember the business they received their promotional products from. So why not give them a product that will showcase your brand to the local and global communities and promote and establish your business or organization's commitment to a healthier environment?
Employee and client satisfaction is crucial for maintaining not only a strong team but also a successful brand. Those associated with your brand should feel proud to show off your company's promotional products. Choose from a variety of innovative and sustainable iPromo products like custom MiiR for your business or organization that will help your company stand out against the competition this year. You're sure to find something that will help promote your company and make your employees happy.