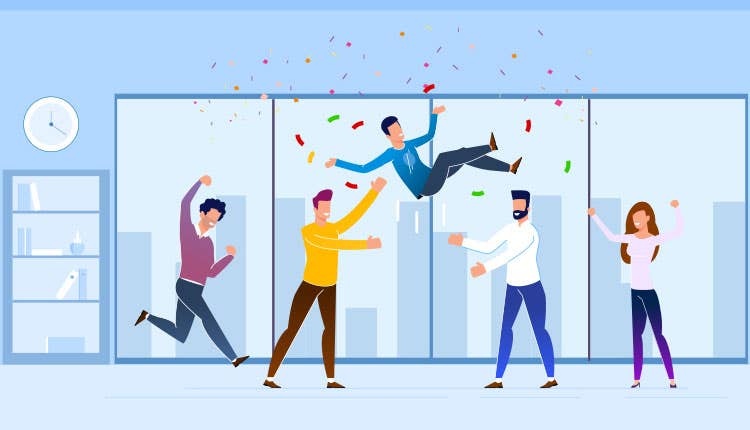 The 10 Best Corporate Retirement Gift Ideas
Shopping for someone who is about to retire can seem like a challenge. This is a momentous occasion for any retiree that marks a turning point in their lives. They likely feel as though no gift could top the gift of freedom at this point in their lives. Gone are the days of waking up early, sitting in traffic, and 40 hours of work each week! Instead, they can focus their attention on relaxing, traveling, and doing things without a regular schedule. 
It might shock you, but not all retirees dream about kicking back and relaxing with all their newfound time. Many look forward to this new chapter in their lives as an opportunity to pursue a new hobby, like gardening or starting that book that never seemed to get finished. 
On the other hand, some retirees take on more physically active pastimes or spend more time golfing, hiking, or biking. There are also people that choose to devote this next phase of their lives to giving back to their communities by volunteering wherever they can or traveling abroad to help another community in need. 
No matter what their interests are, you can be sure your soon-to-be retiree already has a few ideas about how to keep themselves busy. Check with the retiree's spouse, family, and friends for ideas on their interests. Consider getting them custom retirement gifts to remember your company by, things that are useful in their next stage in life. Keep in mind that the gift only adds to the ceremony and gives your retiree a memorable keepsake of your company. 
Consider getting a custom Apple iPad with your company logo laser engraved into the backing or printed in your company colors. Apple iPads aren't just a tech nerd's dream — they're also great for older people who can take advantage of handy, easy-to-use functions like Touch ID, Apple Pay, and Siri for voice commands. Retired employees can easily keep in contact with family and friends using its 1.2MP FaceTime HD camera. Engrave a thoughtful message that is sure to make your gift and your company memorable. You can be sure this gift will wow any retiree and show them how much you appreciated their tireless dedication to their work.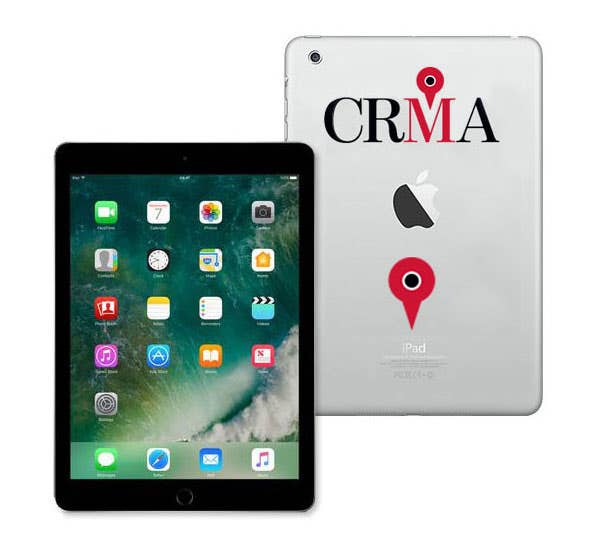 ---
Looking for the perfect retirement gift to give the wine connoisseur in your office? Look no further than this Executive Wine Collectors Set. Cherry polished wood gives this set a classy touch that shows how much you truly valued their work and service over the years. Additionally, once they see your design and a thoughtful printed or engraved farewell message crafted just for them, they'll love this gift even more. This set comes with two wine stoppers, an ergonomic bottle opener, and a thermometer, making it a great gift to take on their next cabin or lake house trip.
---
For those who already have the latest Apple products, consider getting them a 3-in-1 wireless charging pad by mophie. This sleek device comes with a different spot for your AirPods, Apple Watch and iPhone, which means all their favorite devices can be conveniently charged from one central location. A memorable and useful gift like this is will be appreciated long after the retirement party!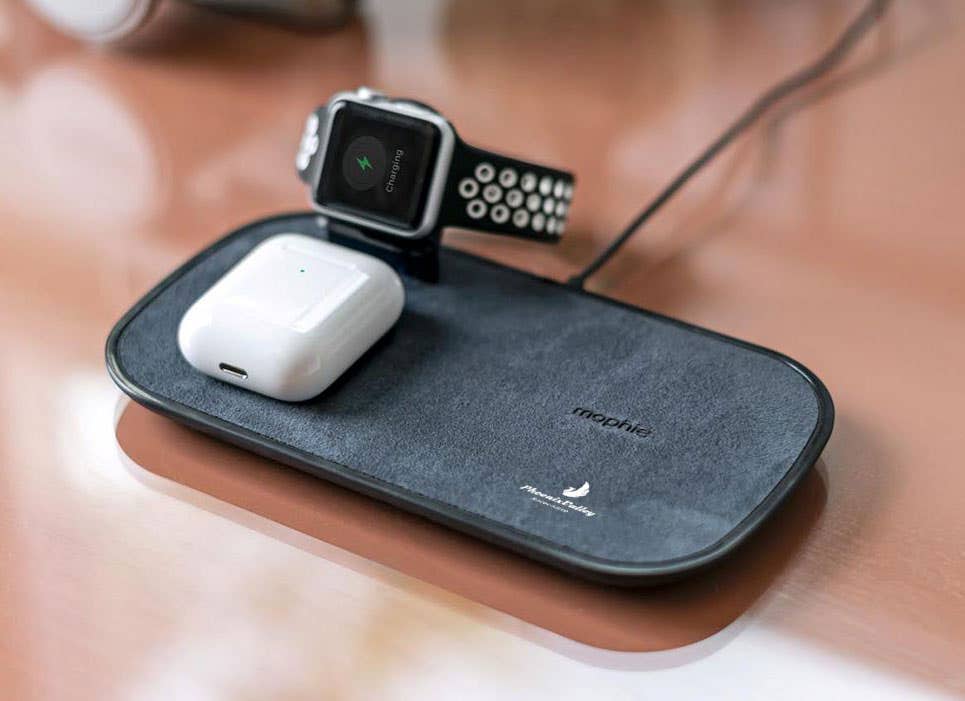 ---
Many retired people enjoy spending their time traveling, they are free to pick up and move wherever the wind takes them. If your retiree enjoys attending sporting events, tailgating, going fishing, or any other outdoor activity, then a portable YETI cooler would be a great gift option. Think of all the places your brand will be seen with a customized YETI Hopper Two portable cooler with your logo.
---
Everyone appreciates a quality sneaker, especially as they get older. These naturally soft, lightweight sneakers have become very popular for their comfort and quality. No matter their age, people love wearing them while walking, traveling, running, or conducting any activity where you have to be on your feet for long periods of time. If your retired employee is environmentally conscious, show them you support their efforts with a product that gives back. Not only is 100% of the material in the laces post-consumer recycled polyester, but each of the shoelaces is also made from one old plastic bottle!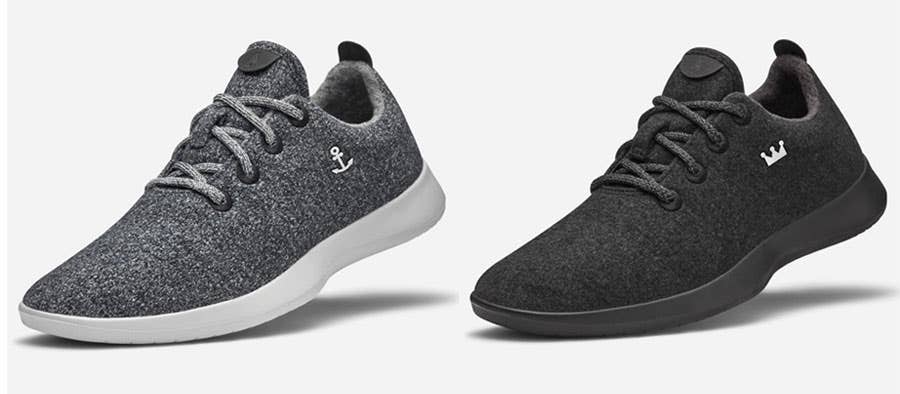 ---
For the retirees that enjoy staying active, a massage at a spa may be a necessity, and being able to do that from the comfort of their own home is priceless. Getting them a custom Theragun brings the massage home to them, helping to reduce any deep muscle tension. Every time they feel relaxed after a Theragun session, your company logo will be staring back at them, reminding them that you care about their health and wellbeing. The Theragun Elite comes with a guided app for even greater personalization and control. This is a great branded gift to honor all the hard work they've put in over the years. An added benefit: the custom branded Theragun is lightweight, so it's easy for them to carry around with them wherever they go. 
---
Giving someone a watch is probably the most traditional retirement gift option. The idea started back in the 1940s when PepsiCo used to give retiring employees a golden watch, with the engraved message: "You gave us your time, now we give you time." A watch is still a perfect and classic retirement gift. Bring this gift idea into the 21st century by making it an Personalized Apple Watch — a very cool and trendy gift option. This is the ultimate smartwatch for any modern, tech-savvy retiree.
The watch features useful tools like GPS and optical heart sensors, and store music, audiobooks, and podcasts, making entertainment readily accessible for those long days that used to be filled with work tasks. Personalized Apple Watches are one the most popular and useful watches on the market today. Adding your logo or a cool message to the watch band will make your retired employee proud to flash their timepiece wherever they go. Your former employee will love using Apple Watches, and maybe quietly enjoy inciting envy in their fellow retirees!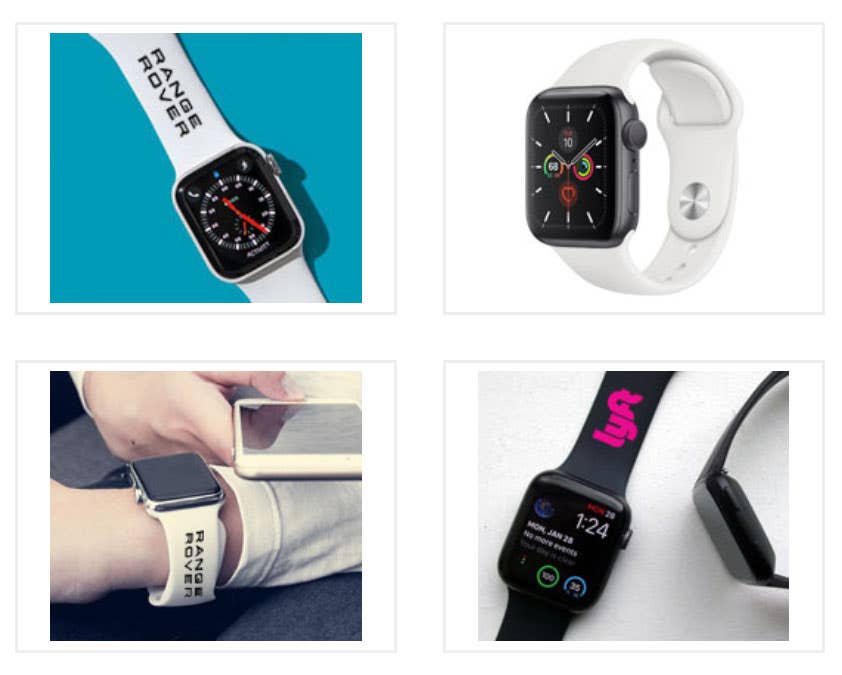 ---
Giving a gift that relates to a retiree's interests is another great idea for a corporate retirement gift. If your retired coworker enjoys golfing, these personalized Callaway golf balls are one of the classic retirement gifts and you can be sure they will enjoy using the balls throughout their retirement. Long-hitters will enjoy the lasting durability and deep distance that the Callaway® Warbird 2.0 Golf Ball has to offer.
---
From the golf course to the hiking trails, this custom North Face fleece jacket will have your retired employee feeling warm and cozy wherever they go. They'll get tons of use out of this breathable mid-weight fleece. Its WindWall® fabrics significantly reduce wind chill effects while providing flexibility and breathability to stay comfortable without overheating. This is an excellent option for any corporate retiree who isn't ready to turn their backs on the outdoors but may need a little added comfort on those cold, windy days. With the custom screen print or embroidered options, your business's logo will add a subtle branding touch wherever they wear the jacket.
---
As a majority of newly retired people love to get out and travel, they'll need a quality suitcase that can withstand the bumps and shifts as a carry-on. Tumi's Alpha 2 is an outstanding luxury luggage piece for both carry-on domestic and international travel, making this 4-wheel design the perfect case. With its shorter and wider configuration, it offers the packing capacity of a 22″ case, fits easily in an overhead compartment on a plane, bus or train, and will be accepted by most domestic airlines and many international carriers. And with all that traveling they'll be doing, what better display for your brand than a custom suitcase? Added bonuses include free drop shipping to individual recipients, free initial embroidering or logo plate engraving, and free gift note insertion. This is truly an impactful retirement gift!
---
Choosing the best corporate retirement gifts doesn't need to be an overwhelming experience. Remember that regardless of the gift you chose, it's important that your gift can back up the sentiment. By adding the right personalization to their gift, your retiree will be singing your praises and evangelizing your brand for years to come. Any of these gift ideas will show you appreciate all the hard work your retirees have put in over the years. From custom Apple tech to cozy outerwear, give them something that's both personalized and memorable. At the end of the day, it's the people that make your company great. After years of service, their retirement gift should reflect their commitment to your brand and company. 
Many of these items are things your retirees will use daily. The ability to add your logo to their gift will only increase your brand recognition and appreciation. Be sure to check out iPromo for all of your corporate gifting needs and don't hesitate to reach out, one of our corporate gifting experts can help you through the product selection and customization details. We look forward to making your corporate retirement gifts truly memorable!