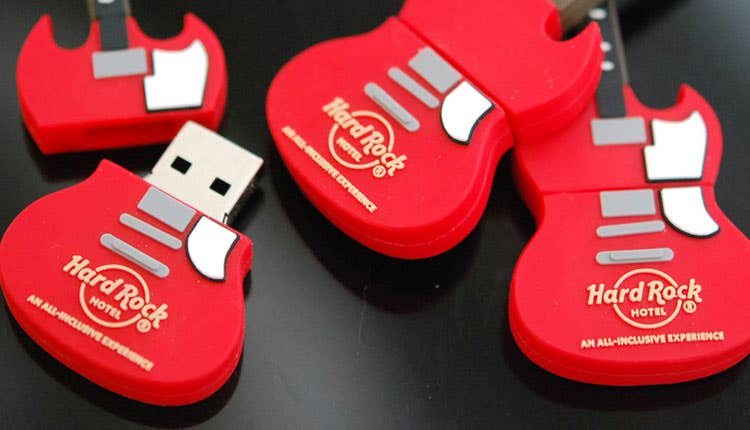 How Custom Shaped USB Flash Drives Are Made
USB flash drives have completely revolutionized the way we share and store data from our computers. What's more amazing is how useful they still are in 2018. These tiny storage drives are devices that everyone with a computer can take advantage of. Their ease of use and affordability makes them pretty much essential in today's technology driven society. They also just might be the perfect promotional products.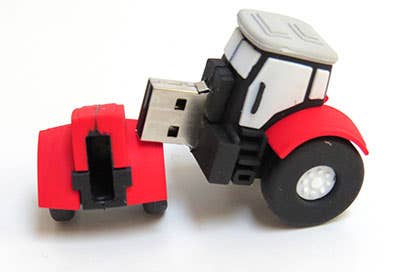 A USB Flash Drive's functionality and potential for customization allows for clever marketing ideas to become a reality. You can literally make a custom shaped USB flash drives look like anything! The process for creating a custom shaped USB drive is very straightforward and offers countless opportunities for intriguing ideas to come to life. iPromo has been creating these ultra unique flash drives for over eighteen years and we would love to help you create your very own custom 3D USB flash drives that take your marketing efforts to another level!
The Process
The steps involved in creating a custom shaped USB flash drive starts with an idea or vision. If you can dream it, we can make it come to life in USB form! Our customers can start by sending us either an image or a rough sketch of what they want the USB drive to look like, and we can take it from there. iPromo can also help you create the design if you are struggling to put your thoughts to paper. We are with you every step of the way, from initial sketches until the custom flash drive is in your hands!
---

---
If you have a logo, icon, or particular product you'd like to see created in the form of a custom USB drive, it can be done! Some of the most common requests we receive are to make USB drives shaped like a company's actual products or including a company's logo. The outer shell of a USB drive can be molded into pretty much any shape or design. These custom flash drives are versatile promotional products that will be conversation starters while increasing brand recognition and becoming a part of your customer's everyday lives. 
Production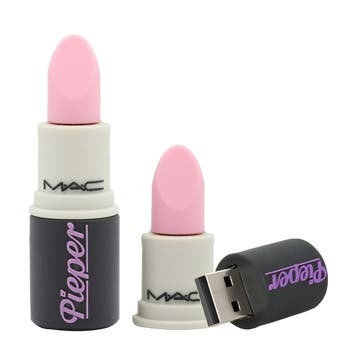 After the initial design idea has been created, our art department puts together a 3D rendering for you to approve or make additional edits to make it perfect. The design is then sent straight to our facilities where your flash drive will be born. Your unique custom mold is created and placed into production. Oil is applied to materials in order to achieve a smoother cut. A razor-sharp blade then cuts out the casing using the precision coordinates. At this point, we have the custom casing completed and are ready to start creating the physical USB drive shell.
To create the physical shell, we have to mold PVC plastic. We start by filling the grooves of the custom casing with liquid PVC plastic. The casings are heated up and liquid PVC is dropped directly onto them. We then place spacers into the liquid PVC and reheat the casing. More liquid PVC is dropped onto the casings and then compressed using an advanced printing machine.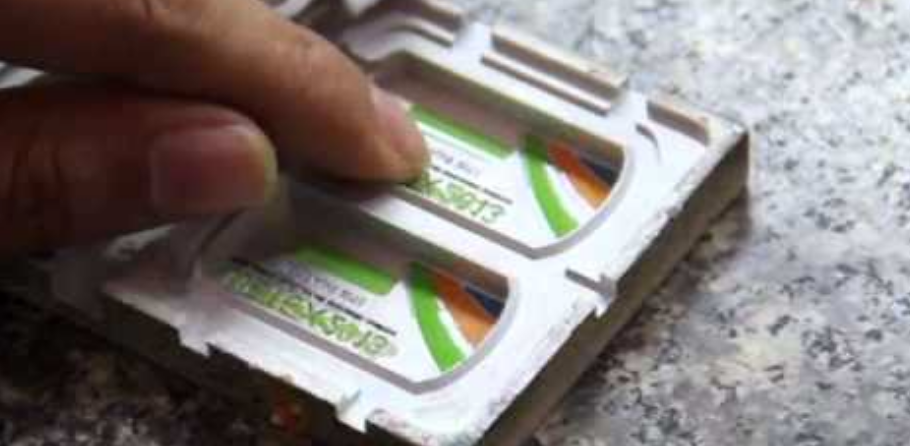 At last, it's time to finalize the casings! We cool the casing with water and remove the custom mold. The spacers are removed as well, and the mold is trimmed to remove any excess materials. We are left with the final completed mold, ready to house the flash drive! We then send off the completed mold for a final customer approval prior to moving forward with production on the rest of the order.
From production time to delivery, the entire process typically takes about 15-20 days depending on the complexity of the design. Just imagine having an idea become reality within a few short weeks! It's a fairly quick process that allows for a highly durable and fully customized product to be delivered with minimal effort on your end. We want to ensure you are happy with the final product, so we make sure you are updated throughout the customization process.
How to Get Started
At iPromo, we have an impressive minimum order quantity of only 100 units for fully custom shaped flash drives. custom shaped flash drives only cost a few dollars more per unit than standard flash drives and the branding impact will be much greater. The custom shells are typically crafted by using soft and rubbery PVC plastic, but metal and ABS plastic are also options. If you have a logo you want to include on the flash drive, we can print it directly onto the mold. We also provide the option to make the logo a part of the mold, either slightly raised or debossed.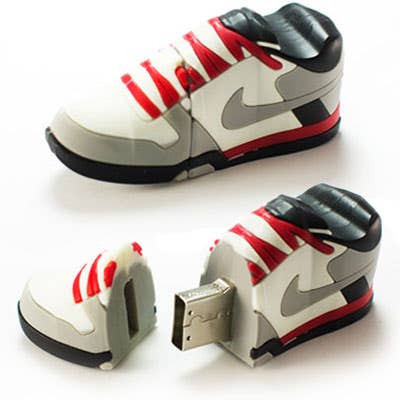 As you can see, creating a custom shaped flash drive is an easy process from your end that provides a fantastic opportunity for businesses looking to create a truly unique and useful promotional product. These make for great giveaways to new customers or prospects that you want to leave a lasting impression on. And as always, we can pre-load your custom shaped flash drives with any presentations or data files you want for free, to really complete the branding experience when someone loads them up on their computer.
If creating a fully custom shaped USB flash drive sounds intriguing to you or would like to know more about our pricing, you can easily request a free quick quote or give us a call at (888) 997-7766 to speak with one of our flash drive experts.