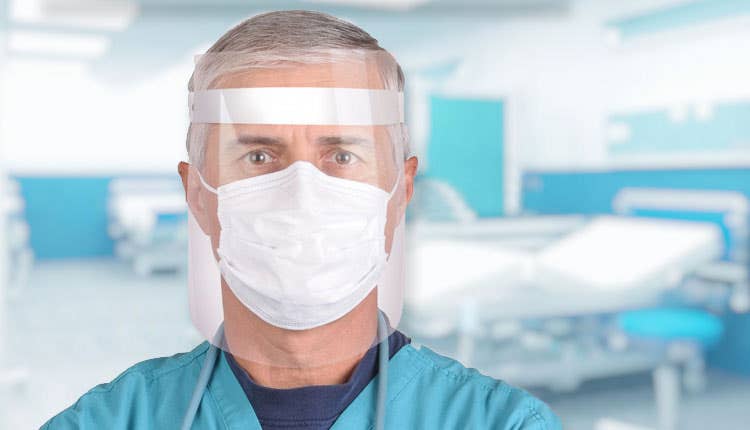 Reliable Entrepreneurial Solutions for COVID-19 PPE Shortages
COVID-19's Effect on PPE Supplies
In the last month, the COVID-19 pandemic has flipped our country on its head. Businesses are shutting their doors, families are sheltering in place, and our fearless healthcare workers are heading into a battlefield every day.
COVID-19, also referred to as Coronavirus, appeared in Wuhan, China, in December 2019, and has spread across the globe in the last four months. With cases now exceeding the million-mark, the healthcare industry is overwhelmed with new patients on a daily basis.
As hospitals are inundated with Coronavirus patients, supplies of personal protective equipment (PPE) have dwindled. Fear and panic led American citizens to stockpile face masks and other essential PPE supplies, and manipulative opportunists have taken to price-gouging.
The opportunists who hoarded these Coronavirus relief supplies then turned around to resell them at significant markups, which led online marketplaces to ban sales of these products—whether sellers were legitimate or not.
Unfortunately, as the public has purchased face masks in bulk and marketplaces have shut down sales of these products, healthcare professionals and essential service workers are left without.
The World Health Organization (WHO) released Interim Guidance for the Rational use of personal protective equipment for coronavirus disease 2019 (COVID-19):
"Based on the available evidence, the COVID-19 virus is transmitted between people through close contact and droplets, not by airborne transmission. The people most at risk of infection are those who are in close contact with a COVID-19 patient or who care for COVID-19 patients (WHO, February 27, 2020)."
PPE is used by healthcare personnel to protect themselves, patients, and others when providing care to those affected by this pandemic. Coronavirus PPE can help prevent the spread of this terrible disease. PPE shortgages are proving to be a disastrous challenge for U.S. healthcare facilities, government agencies, and essential service businesses.
As healthcare and essential business workers across the country beg their hospitals, local government, and President for more protective equipment, honest manufacturers and distributors are scrambling to meet demand in this unprecedented situation.
iPromo has answered this call. Thanks to our longstanding relationships with foreign vendors, we've been able to completely shift our strategy to ensure our nation's healthcare workers, essential service businesses, and government agencies have the Coronavirus relief supplies they need to protect themselves.
Our incredible sourcing team and CEO, Leo spent endless nights speaking with our suppliers, working on switching our supply chain from promotional products to hand sanitizer, face masks, digital thermometers, and other critical personal protection products (ppe).
We've started iHealth, transitioning from our traditional offerings of branded merchandise to securing critical health products and medical supplies for healthcare workers in our home city of Chicago and across our great nation.

How PPE Supplies Help in the Battles Against COVID-19
Coronavirus PPE supplies are essential for mitigating the spread of Coronavirus. COVID-19 symptoms overlap with other health conditions, such as the flu, common cold, and allergies. The most common symptoms include:
Cough
Fever
Shortness of breath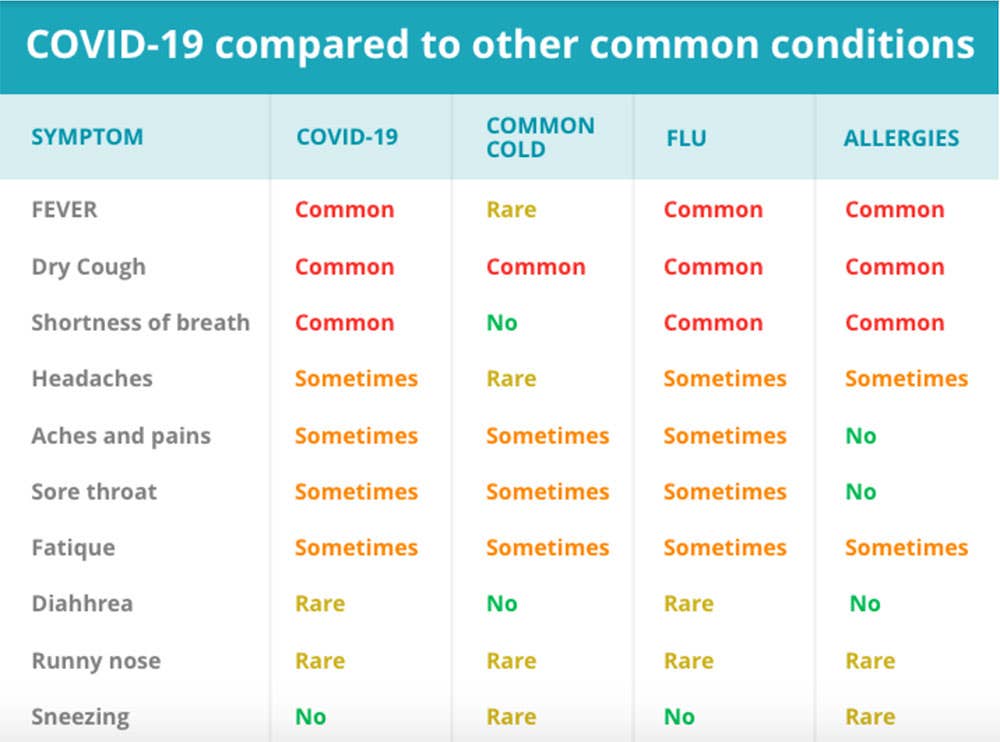 Source: WHO
In rare cases, COVID-19 can lead to severe respiratory problems, kidney failure or death. COVID-19 protective gear can help prevent the spread of infectious particles, helping curb this pandemic's growth.
Ensuring healthcare workers and essential business owners have access to protective personal equipment is mission critical, and we're proud to play our part in this effort. We're committed to providing necessary health products at fair prices; no price-gouging, no false promises.
As we process orders, healthcare services, government agencies, and essential services are given first priority.
Finding COVID-19 PPE Supplies
Personal protective equipment is limited in the United States and it can be difficult to track down the essentials. We're proud to offer necessary healthcare products needed for healthcare professionals and essential service businesses who need them.
See the list below to determine which Coronavirus PPE items we currently have available, along with updated delivery windows:
Note: Speed of delivery varies on air cargo availability and quantity ordered due to extreme demand for essential PPE supplies. Rely on our 20 years of international sourcing expertise to deliver for you as fast as possible. Please reach out to our team with any questions about delivery windows.
Our guiding principle: No price gouging. Transparency is paramount; because the cost of shipping makes up the bulk of total expense, you can review our hand sanitizer options to be shipped by sea or air, so that you understand exactly where the cost originates.

Learn more about the above KN95 face mask tests.
If you're not in the medical industry and want to find DIY alternatives so that life-saving COVID-19 PPE supplies go to our hardworking healthcare workers, here are a few resources:
Helping Our Communities: Donating COVID-19 PPE Supplies
If you find yourself with more COVID-19 protective gear than you need, donation is key.
We are so grateful to the hardworking healthcare and essential business owners working tirelessly to keep our world turning. To show our thanks and help with the fight against Coronavirus, we are donating life-saving face masks to local hospitals. Thus far, we've donated medical supplies to:
Northwestern Hospital
Chicago Police Department
North Shore Skokie Hospital
Wheaton Franciscan Healthcare
Children's Hospital – Wisconsin
Northwest Community Hospital
During this time of uncertainty, we must all come together for the greater good. If you have access to medical supplies or would like to purchase PPE supplies for donation, see these guidelines from The Wall Street Journal, and check out these donation requests from hospitals across the country:
Check out iPromo in the news and learn how we're working to help our country in this time of need.

At iPromo, our current mission is to deliver high-quality COVID-19 protective gear as quickly as possible to healthcare systems, government agencies, and essential service businesses that need to stay open and interact with the public. Give us a call today to place an order for these life-saving supplies.