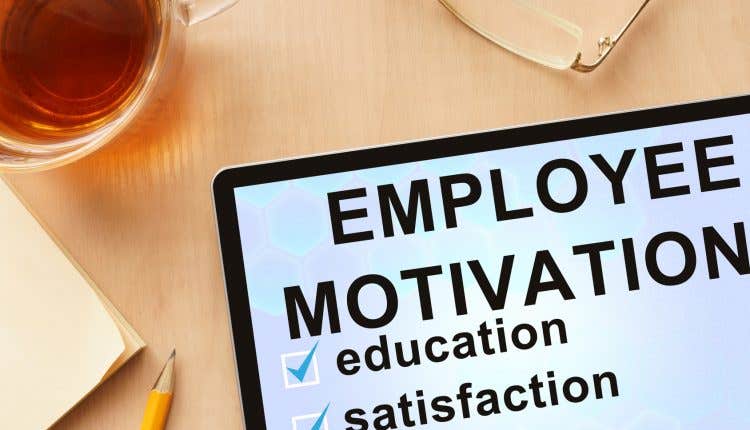 How to Increase Employee Motivation Without Increasing Salaries
How to Increase Employee Motivation Without Upping Pay
Money talks, but doesn't always say the right thing.
When trying to increase employee motivation, monetary compensation isn't always effective or even most desired.
In this post, we'll explore different ways to encourage and reward your employees in the office and in the field, without breaking the budget.
Engaging ways to increase employee motivation
Not sure where to begin? Ask your employees!
Keeping them engaged in the incentive process is important as it creates transparency and shows your willingness as a leader to recognize hard work.
The process can be simple as conducting surveys, setting goals during employee reviews, or hosting company-wide brainstorming sessions (maybe throw in a free lunch, you know, for incentive).
By generating feedback on what motivates them, and involving them in the process, they will make their wants heard.
Armed with this insight, you'll be certain to give employees what they desire, and something to work toward.
Offering perks and privileges
The work day is inherently stressful and sometimes monotonous.
Balancing work and life is important, so why not increase employee motivation with a chance to catch their breath with a work from home day?
Perhaps a longer lunch break? Or, maybe, a chance to work on a pet project (more on employee development later)?
If nothing else, try making the workplace fun by encouraging friendly competition and camaraderie with contests and social events.
Fostering the bond between employees not only maintains a sense of unity, it keeps the team working as a cohesive whole.
Attracting attention at tradeshows
Employees are manning your booth in the field, becoming more discouraged with each passerby.
Nobody needs another free pen. Your swag should differentiate your company from the competition while keeping employees engaged.
By offering something useful, such as USB drives or a limited supply of power banks, your booth will be in greater demand than your neighbor's.
Practical promotional items not only boosts brand awareness, it keeps your employees excited about the increased traffic while creating buzz around what your company offers (i.e. "Where did you get THAT?").
Take it a step further and give your employees something they can use, too.
Providing room for personal growth
Your employee's job is not their life, unfortunately. If your workers are happy outside of work, they'll be happy in the office.
By nurturing their ambitions and creating opportunities for them to grow, employees will become more satisfied and invested in their work.
Talent development is becoming increasingly important for growing businesses and start-ups, and yours is no different.
The cost of employee turnover is inexorably high, so why not provide opportunities for an individual to grow along with your business?
Giving employees experience, not cash
Monetary compensation is great, however, the gratification is fleeting.
Instead, try offering incentives such as a meal at a classy restaurant. A fine dining experience will leave a greater and longer lasting impact than a few extra dollars.
Additionally, giving workers incentives within the workspace is a terrific way to improve working relationships, boost productivity, and increase employee motivation.
By making the work itself an experience, employees will be happier overall and more loyal.
Try rewarding your employees with an occasional tasty treat, or brighten up the office with plants of their choosing. Games such as ping-pong are also cost effective ways to encourage play while keeping workers happy.
Above all, recognize good work
Don't forget the importance of a solid pat on the back.
Recognize your employee's achievements and keep your doors open to new possibilities.
Use these tips (and these, if you're wanting more ideas) to keep your company moving upward, unlike the payroll.