The new normal is coming to an office near you. As cities and regions make serious headway in combating the coronavirus, the focus will shift to prevention.
Reopening offices after the worldwide COVID scare is not going to be a simple task. Everything, from additional PPE to reconstructing spaces to new best practices, is going to need to be addressed before you can reopen your doors.
This isn't just a matter of keeping your employees safe. Many municipalities and states are creating strict guidelines that businesses need to adhere to when reopening offices after coronavirus. Failure to adhere to these could result in heavy fines or your business even being shut down. Because each area has different rules, we can't predict exactly what your office will need to do. What we can do is show you a set of smart practices which should be the backbone of any reopening plan.
Stocking Up On PPE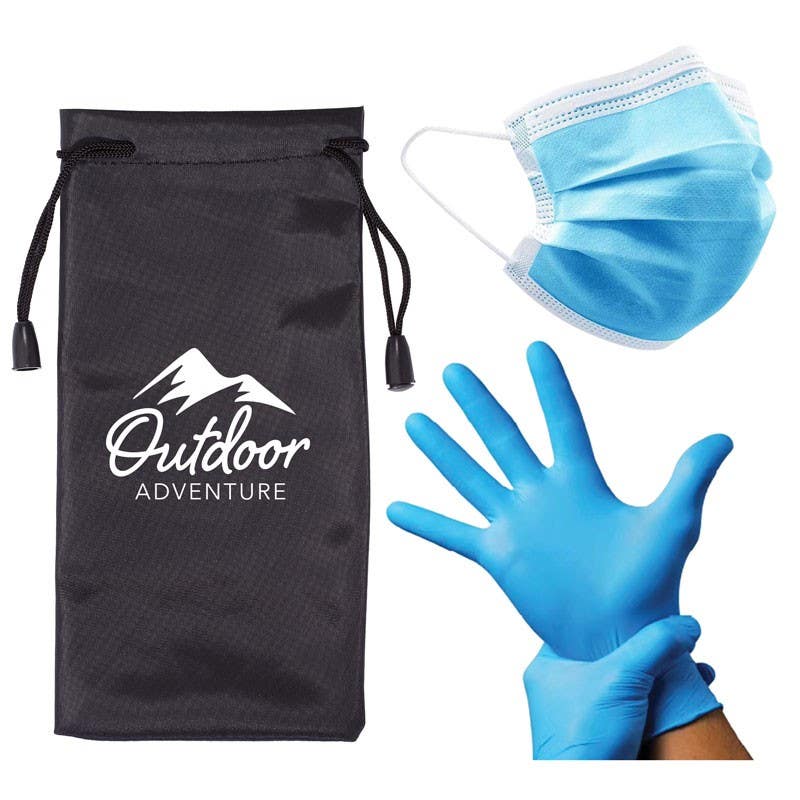 The first, and perhaps most important thing when talking about reopening offices after COVID, is making sure that you have enough PPE to protect your entire office team while they are working, as well as having plenty of spares to go around.
Part of what has made COVID-19 such a public health threat is the ease with which asymptomatic individuals can spread it. People may feel completely fine, go into a public area, and spread the virus to others without being aware of it. Adequate PPE is key to cutting down on asymptomatic spread.
So, with that in mind, what are the best options to work with? One of the most essential things you should look into is masks for your employees, especially if they will be working in shared or close quarters. One of the best options we offer is KN95 Respirator Face Masks.
The Chinese-approved equivalent of the N95 face mask, these masks do a great job of helping filter out particles from the air, viral particles included. If you do purchase these, make sure your employees are educated on how often they need to change the filter, and how to fit the mask properly. Effectiveness is radically reduced if you don't take these steps.
If you're looking for a more affordable option and your employees aren't at risk of major exposure, options like the Disposable 3-Ply Medical Face Masks – Non-Sterile, are also a great fit. While these don't have the filtering capability of a respirator mask, they do a good job of preventing people from spreading their own particles into the air around them. In a situation where asymptomatic spread reduction is the top priority, these are a great substitute. An entire office of people wearing masks greatly reduces the risk of transmission.
Something else that goes hand-in-hand with keeping your employees safe when reopening offices after COVID is gloves. From desks to writing equipment to tech like a copying machine, offices are full of shared surfaces that are ripe for disease transmission. Keeping gloves on at all times, but especially when handling equipment, is essential. Our Nitrile Protective Rubber Gloves – Blue – 100 Gloves Per Box make a great option to distribute to your staff. They are made of nitrile protective rubber to reduce germ transmission.
In some situations, touching shared surfaces may be a necessary part of office work, which is why your employees need to have a firm cleaning regimen for themselves and their spaces. We will talk more about some of the options on the table for this later, but for now, it's important that you have plenty of cleaning products on hand. One of the most essential items is 8.1 oz / 240 mL Hand Sanitizer. Hand sanitizer is one of the most important products for a quick spot clean after risk of exposure. Not only should all employees have some at their desk, but it should be in all shared spaces and bathrooms as well. It's best to buy in bulk, as this precautionary measure may be necessary for quite some time.
---
Creating A Safe Work Environment
Keeping with the idea of long-term planning, it's important that your business takes steps beyond just providing PPE to reopen safely. One major thing worth considering is whether reopening offices after coronavirus means the entire team needs to be present in the office or workspace.
Even with all the best practices and all the PPE present, there's still going to be a risk of transmission. If there are some employees who can fully perform their duties while working from home, it may be a good idea to have them remain remote until conditions improve. Show your appreciation for them and their hard work with a Custom Telecommute Kit. This provides them with all the materials they need to stay connected, including:
A computer mouse pad
7-In-1 stationery kit
Trilogy highlighter stylus pen
3-In-1 10 ft. braided charging cable
Microfiber cleaning cloth in a case and 4-Port USB hub
Want to make sure your team is thinking about your company even at their home offices? Brand your employee appreciation gifts with your logo using our screen printing process as well.
If you are unable to stay remote, and the entire team has to go into the office, there are some crucial steps you need to take to lower the chances of transmission. For example, a lot of companies are considering installing safety barriers around shared areas. These have a twofold benefit. For one, the barriers lower the chance of particles from our breath from settling on something that people may end up touching. For another point, it may also discourage classic behavior like crowding around the copier which may be innocent in nature, but increases transmission risk.
Another smart thing to do might be mandating that everyone strictly uses their own set of office supplies. Something like borrowing a stapler or a pen may seem harmless, but it serves as another vector of transmission. Making sure that any shared contact is cut down is the best way to keep your team safe. This may require a larger supply stockpile than you are used to, though, so be sure to prepare accordingly.
---
Guidelines For Reopening Offices
With this in mind, there are more specific, policy-based steps that companies are taking to try and safely start reopening offices after COVID. We mentioned the idea of some companies continuing to have some of their workers do their jobs remotely, but another possibility is staggering when your teams report to the office. For example, Team A may report to the office 3 days of the week and work remotely/have days off for the rest, and Team B will fill in the days when Team A isn't present. On top of reducing the number of people in the office at any given time, this also limits the risk of the entire workplace getting sick, since there will be two separate teams.
Another thing worth considering is adding social distancing floor decals and reconfiguring the workspace. Open offices and communal workspaces were in vogue for a while, but, chances are, that trend is dead. You should find ways to reset desks and workspaces to try and maintain the six-foot distance that has become the hallmark of social distancing. Even though there are shared spaces like bathrooms and other areas where people can come into contact with each other, this will at least reduce the risk.
Equally important is making sure that you have a way to handle clients that may be coming into the office. Some businesses are doing temperature checks to try and keep anyone who may be ill from entering the space. And, granted, you shouldn't let anyone in your office who looks sick, client or employee. However, as we mentioned before, it's asymptomatic spread that's posing the biggest risk right now. Because of this, the best practice is minimizing exposure, period. Make sure that you are limiting the number of clients in your office at a given time, and either require them to have their own PPE or provide some for them before they enter the building.
In addition, you may want to make some upgrades around the office. This can include buying better air filtration or paying more to your cleaning teams in order to do their job more often. This isn't just about keeping the space clean, but also showing to your employees and clients that you are committed to making a safe space for them to move forward. Don't think you can make up the slack by cleaning more yourselves, either. Professional cleaners are going to have access to resources that your average office worker doesn't have.
The term "new normal" is something that's getting tossed around in just about all aspects of our lives, reopening offices after COVID included. However, it's not without good reason. Make sure that you take a look at your local and national news to see how progress against coronavirus is doing in your area as well as the areas your business may serve.
As things progress, you may find yourself needing to alter your reopening plans, whether that means having more freedom or needing to restrict things further for safety. At iPromo, we are ready to help you stock up for whatever comes next.