August 24, 2023
Solo Stove vs BioLite Firepit Review: Everything You Need to Know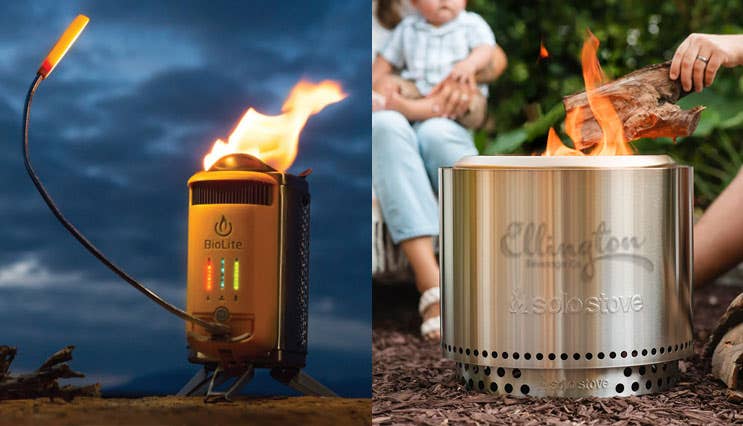 We know how tricky it can be for businesses seeking innovative outdoor promotional items to decide between options these days. The outdoor gear market offers so many innovative products it's hard to know what's best for your needs. Should you go with tried-and-true reliability or cutting-edge tech? Which brand shares your values? That's where a side-by-side comparison comes in handy.
As more companies seek to integrate sustainable practices into their branding, portable outdoor firepits have become popular. These innovative designs provide a gather-around heat source that promotes safe, leave-no-trace recreation. Beyond late nights swapping stories under the stars, firepits also offer avenues for corporate social responsibility. Many manufacturers intentionally engineer products to minimize environmental impact while supporting philanthropic causes.
Solo Stove and BioLite are two brands at the forefront of portable firepit innovation. As companies work to offer employee and client perks while reducing their environmental impact, these sustainable solutions deserve consideration. Rather than choosing based on price or appearance alone, we decided to break down the salient similarities and differences between these leading firepit makers. You'll get informed insights on design, performance, sustainability efforts, and more. 
Most importantly, this guide seeks to showcase how quality firepit options can do far more than spark camping fun – they can spark positive change. When businesses support innovators operating with integrity and goodwill, communities everywhere stand to benefit.
Exploring the Innovations Behind Solo Stove and BioLite Firepits
Solo Stove's Efficient and Elegant Fire Pits
Solo Stove is known for creating fire pits defined by its innovative design and commitment to sustainability. At the heart of each Solo Stove model is a distinctive double-walled construction that utilizes 360-degree air flow to enable what the company calls 'negative pressure.' This innovative engineering generates an incredibly efficient burn that produces little smoke or sparks.
The result is a burn experience akin to a contained bonfire, with users enjoying only the ambiance and warmth of the fire without the perils of smoke annoyance or stray embers. Solo Stove's fire pits burn smoke-free immediately, keeping users comfortable while minimally impacting the environment. This is achieved through the precision-engineered airflow chamber that sucks smoke and prevents it from escaping.
Complementing their signature smokeless performance is an aesthetic equally pleasing. Available in durable stainless steel, each Solo Stove fire pit ushers the natural dance of flames through clear viewing windows. The spherical shape allows for a large burn surface and better air circulation within the contained area. Sleek and modern in form, their fire pits integrate elegantly into various outdoor settings, from small patios to expansive scenic vistas.
Beyond refined craftsmanship, Solo Stove also offers options for customizing features. Users can choose the type of stand or pit size that best suit their needs. Various accessories like windscreens and ceramic logs add functionality while enhancing the experience.
Moreover, Solo Stove backs its thoughtfully designed products with a commitment to sustainable initiatives. The company donates 1% of annual sales to environmental nonprofit partners focused on responsible land stewardship and conservation education. They also aim for leadership in reducing their own factory emissions and improving energy efficiency in operations.
With every order, Solo Stove customers can feel good knowing their purchase supports important causes while allowing fully immersive fire pit enjoyment. Whether using it as a backyard entertainer or backcountry companion, the Self-Contained Fire units deliver a stellar burning experience and peace of mind from a company truly invested in responsible recreation and philanthropy.
How BioLite FirePits are Bridging Technology and Tradition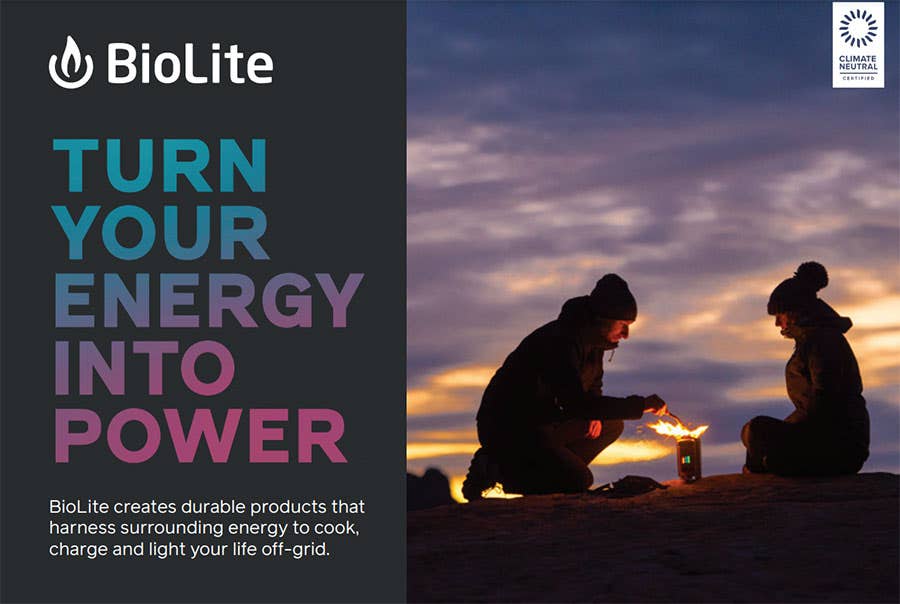 BioLite FirePit takes the classic outdoor fire pit experience and enhances it with modern technology and portability. By leveraging its innovative "AirFlow Technology," FirePit can burn wood up to three times more efficiently than a standard fire pit.
Small fans built into the fire pit's body draw air in through the bottom vents and precisely direct it up through the fire via a patent-pending combustion chamber. This consistent airflow leads to cleaner, more complete combustion that produces less smoke and utilizes the fuel source more effectively. As a result, campers benefit from an easier-to-control, longer-burning fire using less firewood per session.
The airflow is also controllable via a smartphone app, allowing users to dial in the perfect burn for their specific needs through adjustable fan speed settings. Whether wanting a stronger blaze to cook dinner over or simply ambiance around the campsite, the app connectivity offers customized remote control from a distance. Bluetooth connectivity further bridges the digital and analog worlds by bringing high-tech features to this traditional camping activity.
Beyond its technological upgrades, FirePit maintains the portability that makes campfires so versatile. Its durable yet foldable legs allow the pit to be quickly packed away after use for convenient transport to any outdoor location. An included removable grill grate further expands FirePit's functionality, letting campers cook foods directly over the open fire, such as roasting marshmallows, grilling meats and veggies, or boiling water.
BioLite's mission with products like FirePit goes beyond recreation – it aims to improve lives worldwide through scalable clean energy solutions. Known as its "Energy Everywhere Initiative," a portion of each FirePit sale supports this work by providing off-grid LED lighting and power to homes currently without electricity access in developing countries. By utilizing wood fuel more efficiently, these families can benefit from the same conveniences as on-grid homes while reducing their carbon footprint and dependence on fossil fuels for energy needs.
By thoughtfully merging tradition with innovation in a portable and sustainable package, BioLite FirePit creates a more robust and versatile outdoor experience while supporting a future with distributed clean energy for all. Its thoughtful design and "AirFlow Technology" optimize fire performance without compromising the simplicity and social aspects that make campfires a treasured ritual.
Solo Stove vs BioLite Firepit
Design
The Solo Stove uses stainless steel for its entire construction, making it durable and rust-resistant. However, stainless steel conducts heat well, making the Solo Stove hotter to the touch. It has a bottom vent design that draws air in from below. The thin cylindrical stainless steel body allows hot smoke and air to vent out the top.
The BioLite FirePit instead uses lightweight composite materials for its body. These engineered plastics can withstand high heat without becoming too hot. They also do not conduct heat the same way metal does. The BioLite has a unique airflow design. It uses small built-in fans that are electronically controlled. These draw air in through vents in the bottom. Then they precisely direct the air through the fire using a special combustion chamber. This allows for efficient burning.
The Solo Stove maintains a simple circular design since it has no moving parts. It folds up compactly for portability but is heavier than BioLite due to using stainless steel. The BioLite FirePit has folding legs too, but its composite plastic materials make it much lighter. This makes it very easy to transport long distances for camping or hiking.
Technology
The Solo Stove utilizes passive ventilation technology, which draws air in from bottom vents and relies on the chimney effect of the tall cylindrical shape to vent hot smoke and air out the top. This basic design allows for efficient combustion but has no adjustable controls. The ventilation is preset based on the stove's fixed dimensions.
The BioLite FirePit employs a more advanced "AirFlow Technology" system. It uses small built-in fans that are electronically controlled. The fans precisely regulate how air flows into the firepit through bottom intakes. They then direct the air up through a specialized combustion chamber. This active air control allows users to optimize the burn for different needs.
Beyond its electronic airflow system, the BioLite FirePit also incorporates smart technology features. It can connect to a smartphone app via Bluetooth to remotely control the fan speeds. Using the app, users can monitor burn efficiency and control the fire from a distance. This brings a high-tech interface to the traditional campfire experience.
In comparison, the Solo Stove has no electronic, digital, or automatic components. It relies solely on passive ventilation principles for combustion. There are no options to control or monitor burn performance remotely.
Target Audience
The Solo Stove is primarily aimed at casual campers and outdoor enthusiasts. Its simple and basic design makes it approachable for anyone who enjoys fires while backpacking, hiking, or camping. However, its lack of advanced features may not appeal to more experienced or technical users. The Solo Stove is designed with budget-conscious casual campers in mind due to its affordable simplicity.
The BioLite FirePit targets a broader range of audiences. It is suitable for casual campers due to its portable size and convenient controls. However, its "AirFlow Technology" and smart features attract more experienced campers and tech-savvy users. These consumers appreciate the ability to control and monitor the burn finely. Its higher price may put it out of reach for budget-conscious casual users.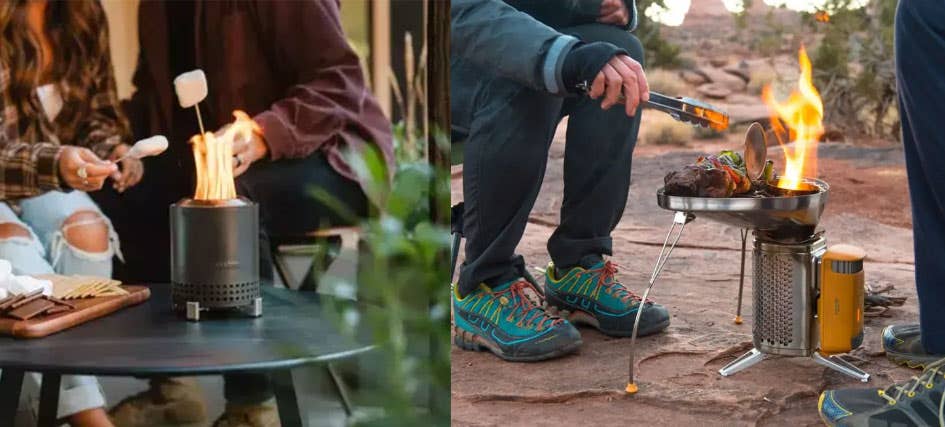 Environmental Responsibility
Both firepits aim to improve the efficiency of burning wood and reduce smoke production compared to a traditional open campfire. The passive ventilation design of the Solo Stove allows for cleaner and more complete wood combustion. However, it does not have features to quantify or minimize its environmental impacts.
The BioLite FirePit goes beyond improving individual fire efficiency via its "AirFlow Technology." It actively measures burn performance through a mobile app. Using the data collected, BioLite aims to reduce emissions on a larger scale. A portion of BioLite FirePit sales also directly supports renewable energy programs in off-grid areas through the "Energy Everywhere Initiative." This helps transition communities away from fossil fuel usage.
While both stoves lessen the impacts of open fires, only BioLite takes additional steps to track and offset emissions on a broader scale actively. It also gives back to promoting cleaner energy solutions worldwide through direct action. The Solo Stove enhances basic fires but does not undertake initiatives beyond that.
Choosing Your Fire Pit Experience
The Solo Stove is a great option if you're a more budget-conscious and casual camper. It has an affordable price that won't break the bank. The simple and minimal design is also very easy to use with no learning curve.
The durable stainless steel stays strong in all weather. Its basic ventilation design cleanly burns wood fuel to keep campfires going. These features give campers essential functionality without unnecessary bells and whistles to drive up the cost.
The BioLite FirePit offers more advanced performance through technology through proprietary "AirFlow Technology" for a higher price. Fans precisely control oxygen flow for optimized, adjustable burns. Its ergonomic composite body stays cool and portable for varied outdoor uses.
Sophisticated features like remote monitoring and mobile app control add convenience. Environmental initiatives offset emissions on an individual and community level. But in the end, both stoves are a significant improvement over open flames and work to enhance outdoor experiences through cleaner burning fires.
Conclusion
Whether you prefer the affordable simplicity of Solo Stove or the cutting-edge engineering of BioLite FirePit, both honor the heartwarming essence of gathering around an open flame yet improve sustainability through purposeful design. Each bridges the gap between nature and innovation in its own way, creating cleaner and more enjoyable outdoor experiences for all.