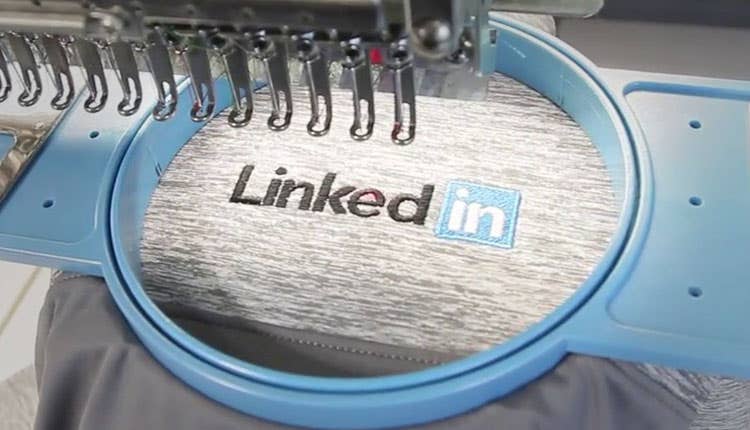 The Most Popular Promotional Product Decoration Methods Explained
Promotional products provide businesses with the opportunity to add compelling decorations, eye-catching logos, and brilliant portrayals of their brand to items that are both useful and practical. Placing your logo, brand name, or slogan on a promotional product that resonates with your target audience is a sure-fire way to improve your company's reputation and grow your brand.
iPromo is an established supplier of promotional products that will help you take your next branding project to the next level for many years to come. We love collaborating with our clients to ensure that they are receiving promotional products best suited for their own unique business needs. There are a variety of different decoration methods that we use to create our promotional products, with each method offering a different aesthetic.
Below, you will find a list of the most popular promotional product decoration methods that you will see on a majority of our products. We offer simple explanations for each method to give you an idea of what to look for when you're looking to imprint your logo on promotional products.
Screen Printing
Have you ever seen the eye-catching artwork created in the 60's by famous artist Andy Warhol? He used this printing method in order to achieve some incredible results with his art. Screen printing, or silkscreen printing, is one of our most popular decoration methods, as it is one of the primary methods in which textiles like t-shirts are created. This process involves ink passing through a screen.
The screen is stretched over a frame after a stencil has been applied to the frame. The stencil determines what image will ultimately be imprinted on the textile or fabric. The process begins when ink is applied to the top of the screen and pressed through the screen with a squeegee. After that, the ink image is dried using direct heat.
Laser Engraving
You guessed it – a laser is the primary tool used in this promotional product decorating method. This option allows for elegant and impressive engravings to be applied to a variety of different materials such as wood, metal, plastic, and glass. Most of our custom power banks and flash drives include laser engraving, including our best selling custom flash drive, the Twist USB Flash Drive.
The process involves a computerized laser etching a design onto the surface of an object with extreme precision, thanks to the laser receiving coordinates from a high-tech computer software program.
Pad Printing
This method is typically used to print logos onto many types of different surfaces. A silicone stamp of an image, logo, or text is created and used to print the logo or artwork on surfaces that are typically tough to print on. Pad printing normally ranges from one to four colors for the print. The most popular promotional products that utilize pad printing are Golf Balls and Coffee Mugs.
Dye Sublimation
Dye-sublimation is a process that starts with coated heat resistant transfer paper as a reverse image of the final design. The reverse image is then transferred into polyester fabric using a heat press. This method is primarily used to print full color into polyester or other synthetic materials.
After the dye sublimation process is complete, the material can be washed without any damage to the image, thanks to the fact that it is permanently dyed. This method is great for t-shirts, custom socks, mouse pads, and more!
Embroidery
Embroidery is another promotional product decoration method that allows for a high level of detail and eye-catching results. A design is stitched into fabric using a precision computer controlled sewing machine. There is a vast amount of thread colors available that can provide long-lasting life for the garment that is created.
This method provides designers with the opportunity for special effects like a 3D aesthetic, metallic colors, or fluorescent images. Caps, clothing and bags are all great choices for using embroidery to create a promotional product.
Direct to Garment Printing
You can think of this product decoration method like using a computer printer to add an image, logo, or message to a garment. A digital image is literally printed onto fabric using a printer. It's a great option for full color designs and blended colors. We suggest using 100% cotton garments to achieve the best possible results that this method provides. DTG printing is great for apparel items.
Embossing/Debossing & Foil Stamping
Embossing involves heating a metal plate in order to impress an image onto a material. After the embossing process is complete, there will be a raised surface on the material displaying the image or text. Debossing is essentially the opposite, as a hot metal plate is used to indent an image into a product. Check out our Emboss vs. Deboss guide to find out which method is right for your next product. Finally, foil stamping is a process that uses colored foil and a hot plate to directly transfer the foil onto the surface of the material where you want the image to be displayed. The foil stamp method combined with embossing can create some truly awesome 3D effects. These types of decoration methods are ideal for leather materials like padfolios or notebooks.
As you can see, there are quite a few different promotional product decoration methods that provide lots of options for customization and originality. iPromo has experience creating promotional products for any vision or idea that you might have. We would love the opportunity to help you increase your brand recognition and provide you with remarkable promotional products. If you would like a free custom quote and virtual logo preview, just start a "Live Chat" or give one of our promo experts a call at 888-994-7766.