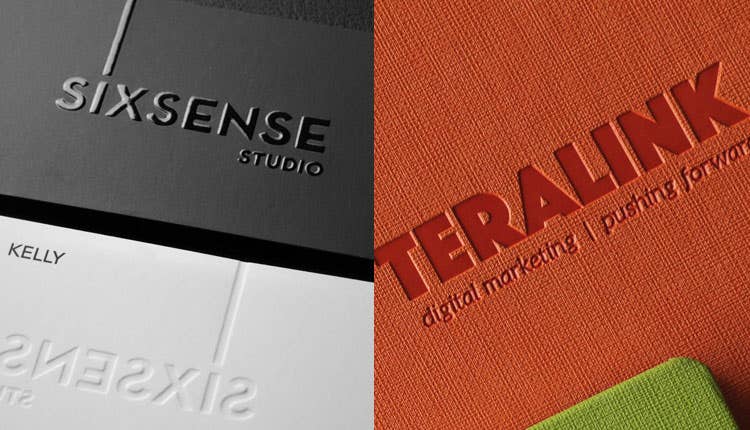 Deboss vs. Emboss: Meaning and The Differences
Raised or recessed? Tips on how to choose between debossing and embossing for your business cards, paper, and leather – like a boss.
Embossing vs. debossing are both custom methods of design that can give a product a raised, 3D effect. Both processes are nearly identical when creating these decoration methods, each using a metal plate, or die, that is then engraved with a custom design, heated to a certain temperature, and then pressed into the material you're altering.
Each can also be performed on the same type of materials: leather, paper, vinyl, or cardstock. With this guide, it will be easier to understand the benefits and differences between the two design methods.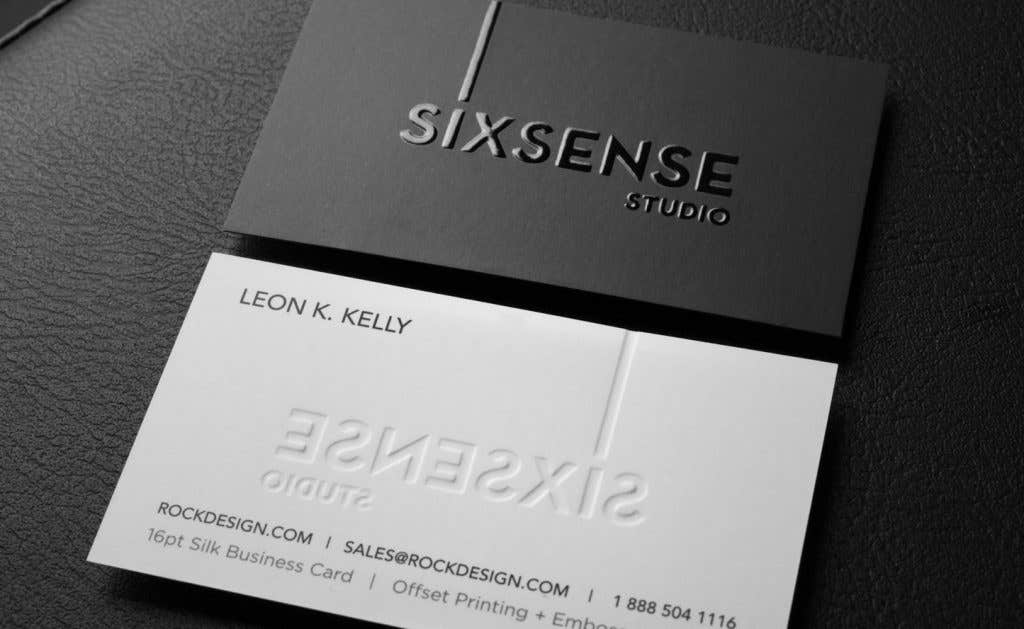 What is Embossing?
Embossing is the process where the design is raised from its original surface. This creates a more 3D design than debossing does. Despite both techniques being so similar, there are still benefits that embossing has over debossing and vice versa.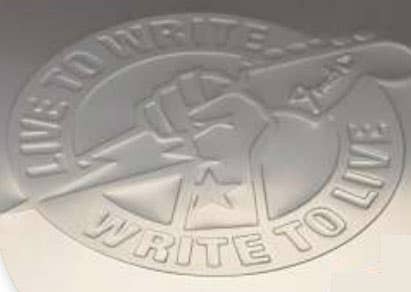 There are multiple iPromo products you can emboss on that include the Embossed Large Mint Tin with Mints, the Line Embossed Quarter-Zip Long Sleeve Tee, several hats like the Brushed Cotton Twill Harvesting Cap, and the Microfiber Clip Board With Embossed PVC Trim.
The Benefits:
The benefits of embossing are more about being able to see the design. A 3D effect is created that pops from the surface. By doing this, an embossed product can hold finer detail than a debossed product. It's far easier to apply foil stamping to an embossed design. This is why embossing is often better for custom stationery, business cards, and any other promotional products made from paper.
---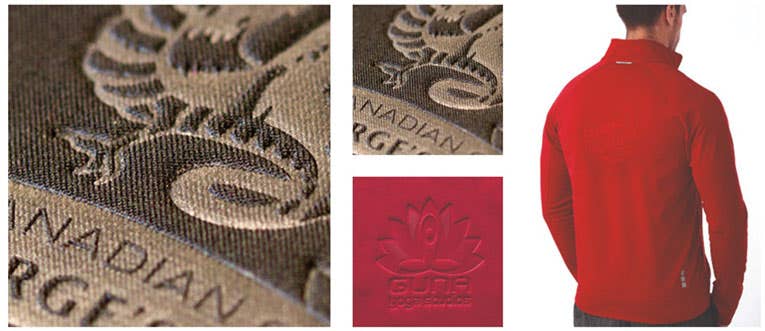 What is Debossing?
Debossing is the process where a design is depressed from the original surface instead of being raised. This type of method creates an indent into the custom design of your choosing. Debossing has some benefits that embossing doesn't quite have.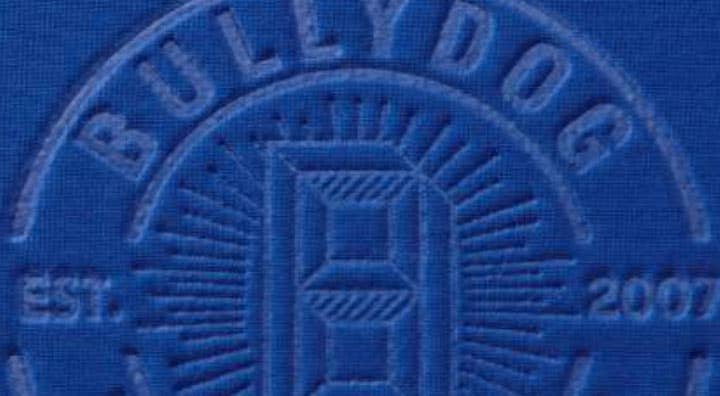 There are also multiple iPromo products you can deboss on that include the Executive Stitched PVC Standard Size Padfolio, the Pedova Soft Graphic Page Bound JournalBook, the Broad Recycled Silicone Wrist Band With Debossed Logo, and the Bettoni Ballpoint Pen, which can be both embossed and debossed.
The Benefits:
The benefits of debossing are that it can create a dimensional depth in the design that embossing cannot accomplish. Ink can be applied far easier while the back of the material is not affected by the debossed design. Oftentimes, debossing plates or dies are cheaper than the ones used for embossing, making debossing the option that draws the most attention. Since the dimensional depth created is depressed into the surface to create a design, debossing is suited better for custom wallets, briefcases, luggage tags, padfolios, as well as any other leather accessories.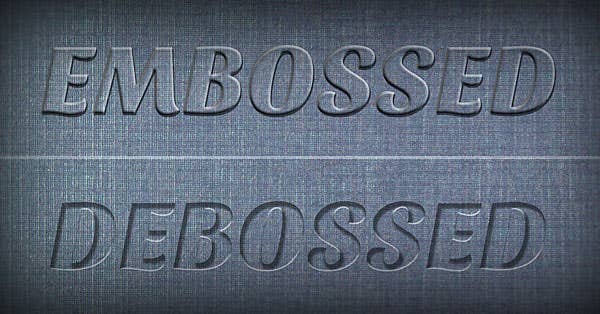 The Difference Between Debossing and Embossing
So, emboss vs. deboss, what are the differences? Despite there being a ton of similarities between the two, there are also a large number of differences. The plain fact that to emboss something means to raise the material, whereas to deboss something means to indent the material. Additions to the design like color and shades can make any 3D image appear distorted, so it's important to keep this in mind before choosing between the two. Embossing tends to hold more detail than debossing does.
The main goal of these two methods is to create printed pieces that stand out rather than fall flat. Although the price can sometimes be altered accordingly, these techniques will create memorable prints that are worth the cost. Most of the time, it comes down to personal preference and other design elements when choosing between the two styles. Keep in mind, there various other decoration methods we can do on many of our products, so it may just depend on the specific item you're wanting to customize. There are several products available for customization with iPromo. Contact us today for a custom quote or to create a mockup of any of our products with your branded logo.