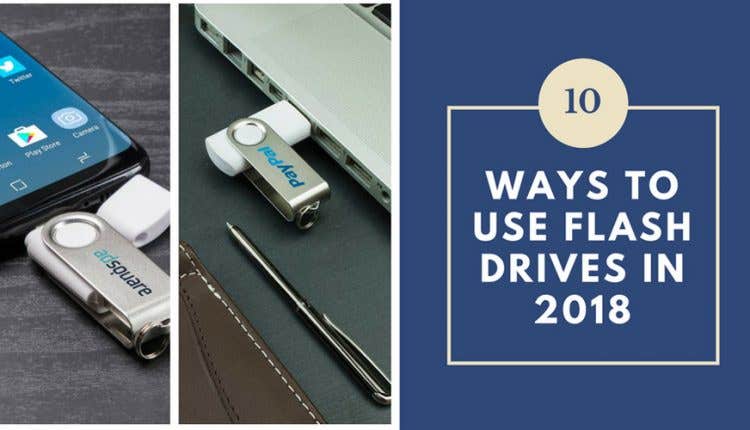 Top 10 Ways To Use Flash Drives in 2018
When USB drives first hit the computer technology scene, they were all the rage. Gone were the days of tediously searching through tons of floppy discs or compact discs to find the important files you needed. They completely transformed the way we store and transfer files on computers and have become an important facet of our everyday lives.
You might think that the need for USB drives has diminished since they were originally introduced decades ago, but people are still finding new and innovative ways to continue using these devices every day. They continue to pack a lot of storage power and functionality into a tiny and light-weight package. Rumors of the USB drive's demise have been greatly exaggerated! Custom USB flash drives are still one of the most popular promotional products on the market in 2018, and here are the 10 reasons why.
Create a Windows Recovery Drive
If you are using a Windows operating system, you can prepare yourself for the worst by using a USB drive as a Windows recovery drive. Hopefully you won't ever have to use it, but it's typically better to be safe rather than sorry. Windows PCs can meltdown or crash at unexpected times, which causes a huge headache for users as they scramble to recover their valuable information. By utilizing a USB drive as a direct backup, you are ensuring that you can recover quickly in the event of a virus or meltdown.
Clean up Viruses
Getting a virus on your computer is a very stressful occurrence, especially due to all of the personal and financial information that we store on our computers. A USB drive provides you with the opportunity to create a portable and effective virus clean up tool. Just load up a USB drive with a few on-demand virus scanners, and you have a portable virus removal tool at your disposal!
Speed Up Your System
Slow computers can be extremely frustrating and bothersome. Unfortunately, as you increase the amount of data and files stored on your computer, the speed of your operating system will decrease. Windows provides users with the opportunity to use USB drives as a hard disk cache in order to improve disc read performance on their systems. This is known as "Readyboost", and is certainly worth a try if you are looking for ways to speed things up!
Portfolios or Resumes
USB drives are affordable and very easy to use, so why not utilize them as a means to store your portfolio of work or your resume? If you are an artist, photographer, or designer, you can use USB drives to house your work and easily transport your entire portfolio. Additionally, you can use a USB drive to keep your CV, cover letter, or resume easily available. If you want to stand out among a crowd of job seekers, send your prospective employer a USB drive containing your resume and cover letter!
Promotional Tools
USB drives are useful, affordable, and customizable, which essentially makes them the perfect promotional marketing product! You can put your company logo on them and even purchase USB drives shaped like the actual products you are selling. They are also easy to have shipped your way if you are in need of promotional products on a tight deadline. Handing out custom USB drives at your next corporate event is a great way to show your appreciation for your customers while also helping to increase brand recognition.
Run your Google Chrome on Different Computers
Google Chrome has risen to the top as one of the premier web browsing applications. It provides users with the opportunity for customization and intriguing plugins. After finding your own preferred settings and extensions for your favorite web browser, the last thing you want to do is reset them every time you are on a new computer. Now, you have the ability to record your Google Chrome settings and extensions on a USB drive by using Portable App's Google Chrome Portable. It's a great way to have your favorite Chrome settings and extensions readily available while avoiding leaving your personal browsing data on someone else's computer.
Training & Tutorials
Using USB drives to store training materials is a cost effective and innovative way to reach a target audience. It's a particularly great idea for companies that are accustomed to having all of their employees physically come in for training's. By storing the training on USB drives, employees have the ability watch the videos or browse through the materials whenever is best for them.
Use it as a Key for your Computer
If you have a Windows based computer, you can transform your USB drive into a security key by downloading an application like PREDATOR. Applications like this use the USB drive as an access control device. This means that no one will be able to access your computer without the physical USB drive key!
Data Storage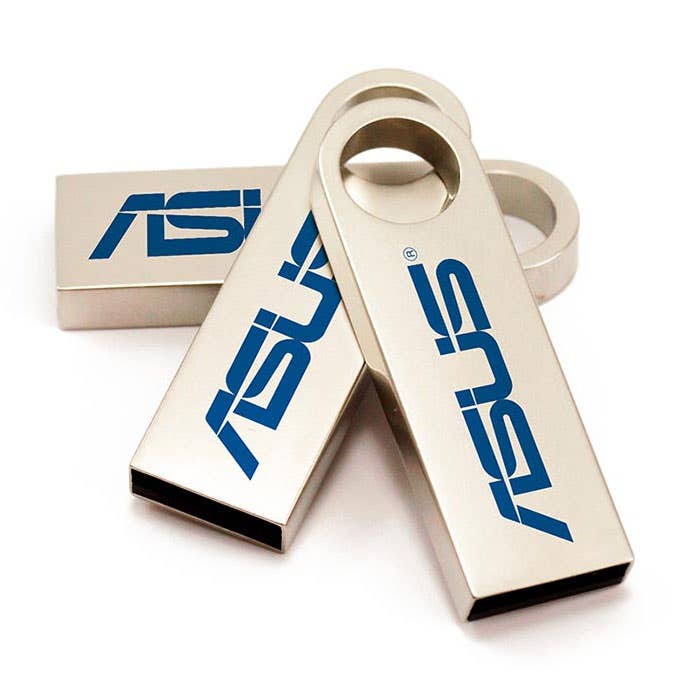 Sure, data storage is pretty much the go-to use for USB drives, but we had to include it on this list! With cloud storage being the primary storage option for most people, USB drives provide a great backup and in most cases, a lot more security than having you data out in the cloud where it can potentially be hacked. Millions of people will still be using these devices to store data in 2018, and perhaps you will be one of them.
Catalogues
If you have a business that requires you to print product catalogues with lots of pages, you can use USB drives instead to cut costs and also help the environment. Making your catalogue a digital catalogue and loading it directly onto a portable USB drive is a very intelligent and consumer friendly move that dramatically decreases the ecological footprint from catalogue printing.
When you take a moment to think about all of the advances in technology since USB drives first came out, it's hard to believe that they are still relevant to this day. However, with the 10 uses mentioned above, along with the numerous others that we didn't mention, custom USB flash drives will surely be an important part of your 2018 and beyond!