Trade Show Canceled Due To Coronavirus? Here is How You Keep Your Clients Engaged
The COVID-19 virus has created a rolling wave of cancellations of conferences and corporate events worldwide. Even, the Coronavirus conference was canceled because of coronavirus. Both attendees and organizers of conferences, trade shows, and other gatherings are at a crossroads— cancel pre-scheduled meetings? Reschedule meetings virtually? Wait until you can meet again in person?—are some of the questions these people are asking themselves. The result is that some shows have canceled, while others have carried on with the utmost precaution.
The bottom line is, people are reluctant to travel, due to fear of contracting the virus. And that's not unreasonable as the number of cases continues to grow.
Whether or not people want to travel and attend or organize events, the business world continues on. The good news is that you can continue to advertise your company to your customer base from the comfort of your own desk chair.
Trade show canceled? Although you might miss out on all those valuable face-to-face interactions, that doesn't mean you missed your chance to make an impression on your audience. In fact, you can look at the current remote work situations as a window of opportunity to show your customers how much they mean to you.
Just because a conference might be canceled, doesn't mean the swag has to be. Engage with your customers during this uncertain time sending them thoughtful swag they can actually use.
Send Wellness Items
The outbreak of the COVID-19 has promoted a lot of anxiety and uncertainty. Many people are staying home from work and stocking up on essentials. That means, if you choose to continue your company's marketing campaign because a trade show canceled, you have to be thoughtful about the kind of items you send. Irrelevant swag may fall by the wayside in this trying time. So, instead, opt to send your employees wellness items that assure them that their health is your company's top priority.
What constitutes a wellness item? Anything that will help your employees and clients stay healthy and comfortable!
Disinfecting Products
Some of the most obvious go-to options are personal hygiene items. Things like hand sanitizer and disinfectant wipes are helpful aids in protecting against viruses and keeping others safe.
This Health Travel Kit customized with your logo is a wonderful promotional gift for maintaining remote client engagement. It is optimal for ensuring wellness on the go, whether they are simply out of the house on an errand, or on their next trip. The kit includes a small personalized hand sanitizer, a premium lip moisturizer, dental floss, and a slim container of mints. Reminding your employees that you care about their health is a great way to keep your employees engaged, even when they can't make it into the office.
Since the outbreak of the coronavirus, disinfectant products have been flying off the shelves. Therefore, sending would-be conference-goers disinfectant wipes is a thoughtful, relevant gesture (and it will also help keep them out of crowded grocery stores). The coronavirus is more likely to be spread by contaminated surfaces than through the air, so giving your employees and customers the means to keep their doorknobs, counters, and phones germ-free is a thoughtful and intuitive move.
---
---
This Mini Wet Wipe Canister is optimal for germ protection on the go. The easy-to-use bead chain allows for simple attachment to a purse or bag, so your customers and employees never have to worry about leaving it behind. It contains lightly scented disinfectant wipes that will take care of all those nasty shopping cart handle germs. The canister comes complete with your full-color logo and the lid color choices of, red, green, blue or white.
Want to double your would-be conference-goers' disinfecting power?
If so, then custom hand sanitizers are your best bet. Small, effective and easy to have on hand, hand sanitizer is a great way to keep skin free of bacteria and protect against viruses.
Not only is hand sanitizer viewed as a hero of the current moment, it also clocks in at a reasonable price point. That means, you'll be garnering tons of impressions, while aligning your brand with wellness, all for a reasonable cost.
This All Natural Pen Spray Sanitizer is sleek and small, which makes it easy to keep in a pocket or purse so your clients and customers will never be at a loss when they need to clean their hands. This product is also manufactured exclusively in the USA and comes with a customized scratch-resistant label in your choice of white, clear or holographic. With an economical price per impression, your customers and your bottom line will thank you.
---
Thoughtful Wellness Items
The world of wellness does not just apply to hand sanitizers and disinfectant wipes. There are plenty of items that will let your employees and customers know you are thinking about their health.
If your conference canceled, show the would-be attendants you missed seeing them in person by sending them promotional products made in the USA, like this USA-manufactured Fruit Infuser 25oz Sports Bottle. This bottle is a great way to stay hydrated while on the move. The flip-top spout is as hygienic as it is a breeze to drink from. It also features a handy infuser so you can flavor your water with your favorite fruits. Lemon and ginger both have immune-enhancing properties, so this bottle doesn't only help you stay hydrated, it can also help keep illnesses at bay! Not to mention, it's printed with your full-color precision-printed logo, which means this handy little bottle is sure to be noticed wherever it goes.
If you're looking for thoughtful wellness swag that's on the smaller side, you can't go wrong with lip balm. Anyone would appreciate this SPF15 Lip Balm With Travel Cap. Flu season is also dry lip season, and this handy lip balm customized with your logo will keep lips fresh while clocking in tons of valuable impressions. The clip cap makes it easy to secure to a bag's interior pocket, so it can be easily retrieved without rummaging around. This lip gloss also features SPF15 so it will be just as useful when Spring rolls around.
---
Promotional Items Remote Workers Will Love
Many folks that have the option are choosing to work from home to avoid nasty public transit commutes and contact with others.
If you decide to send promotional products because a trade show canceled, it is important to keep many people's current situation in mind; and, therefore, ask yourself what kind of promotional swag remote workers will appreciate.
Bringing work home isn't always ideal, but there are many promotional products that can make your remote employees' or clientele's homes feel that much more equipped for their demanding workdays.
This Ultra-Thin Webcam Cover is a great way to stay at the top of your customers' minds (and the top of their laptop screens). Anyone working from home can benefit from a webcam cover. Although, in terms of safety, the coronavirus is what is at the top of people's minds right now, it's also important to remember the threat of security breaches. This webcam cover has a sleek, unimposing design, that makes cybersecurity easy. It also comes precision-printed with your logo, with your choice of a single color.
Just because people are working from home, doesn't mean they aren't concerned about keeping things clean and disinfected. This especially applies to phones, which are one of the dirtiest surfaces people come into contact with during their day-to-day life. The PhoneSoap® 3.0 UV Sanitizer + Charger is the ultimate phone disinfecting device. Not only does it disinfect your phone using cleansing UV rays, it also charges your phone while it's at it! It comes with your logo artfully emblazoned in full color, so no one will forget the company that gifted them such a handy device. That is what we call a win-win!
---
---
If you want to tap into phone sanitizing with a lower cost per impression, consider the PhoneSoap Shine® Phone Screen Cleaner. This cleaner comes complete with a microfiber cloth and your full-color logo. You'll still be helping your customers and employees keep their screens clean and, most importantly, showing them you care.
Still looking for working from home ideas? We have more where that came from…
Candles may not be essential to an at-home workday, but they definitely make it better! This Bamboo Soy Candle will make any room cozier in a pinch. A little known fact about soy candles is that they last much longer than a conventional candle, which only extends the time your precision-printed logo is artfully displayed. Not to mention, soy candles are natural and clean-burning so they are a healthier alternative to other candles.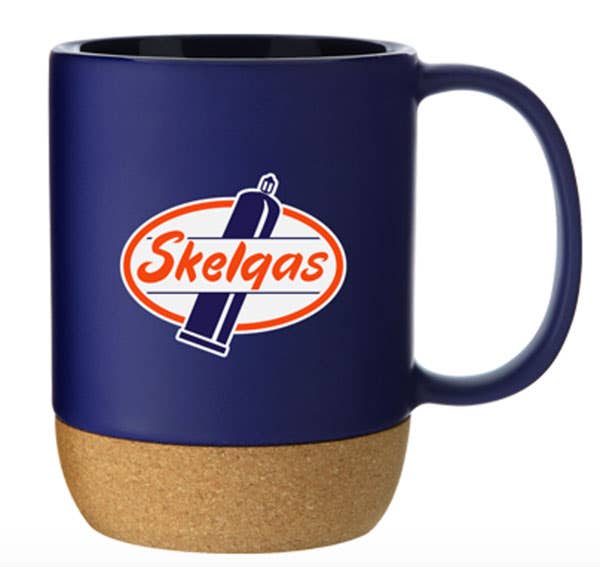 Since we've veered into the cozy, why not go a little further with a tea infuser. No remote workday is complete without a cup of tea (or a few). This Lotus Porcelain Tea Infuser Mug helps reduce tea bag waste and serves as a perfect vessel for your employee's favorite steeps. Your logo is permanently precision-printed onto the side, which means meaningful impressions with every steaming cup!
Of course, some people can't get through their remote workday with tea alone. Some home-office warriors require the aid of coffee, and a lot of coffee at that. For those workers, we have an endless variety of customizable coffee mugs. If your conference was postponed, consider sending would-be attendees this Power Coated Hydro Soul Zen Mug. It is a great desktop mug, but it is also resilient enough for the outdoors (and a lid never hurts). It is also double insulated, which keeps coffee warm for hours on end. You have the choice between pad print and laser engraving. When the coronavirus outbreak subsides, this mug is going to be an item that remote workers want to take on the go!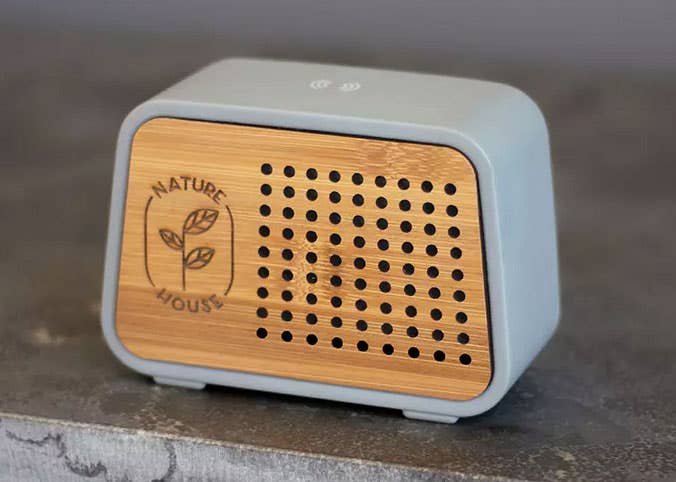 We've covered cleanliness, practicality, necessity, coziness, and now it's time for some ambiance. If you plan on marketing to clients that are stranded at home because of the coronavirus—one of the best things that can make their time a little better is music!
Lots of time in the same space can get boring without filling it with your favorite tunes. Help your employees and clients feel better about being cooped up by supplying them with a customized Bluetooth speaker. Plus, nobody will say no to a pair of headphones! Time at home means a lot of time to catch up on podcasts and audiobooks, which means a pair of promotional earbuds will make all the difference when it comes to staying engaged and entertained.
---
The Takeaway
The outbreak of the coronavirus doesn't mean the end of marketing to clients. In fact, it represents a lot of unique opportunities to keep customers and employees engaged in an ultra meaningful way. Whether you are sending a timely health-related gift because a show was canceled because of the coronavirus, or trying to keep remote workers motivated, we can help you create the perfect branded merchandise that your employees and clients will appreciate and put to good use.