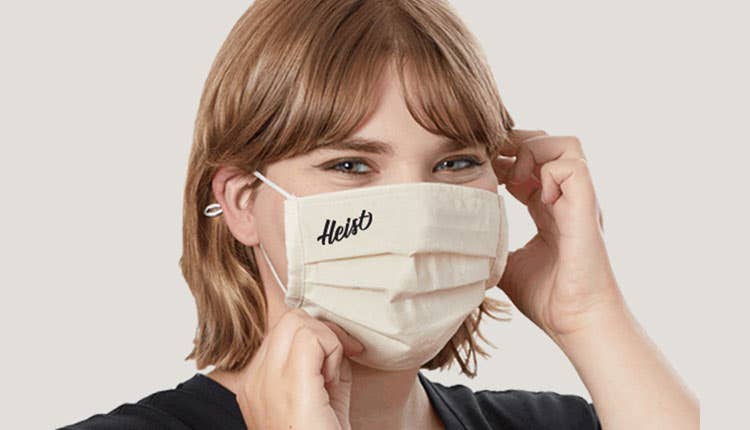 Face masks and face coverings have quickly become a necessity for businesses and the general public, both in the midst of the COVID-19 pandemic and going forward. 
Part of the problem with this sudden surge of interest is the fact that there's going to be a lot of myths and misinformation about how to best use masks, as well as what the suitable level of PPE is for every setting. Of course, the stakes are too high for you to make the mistake of either buying the wrong masks, not enough masks or not implementing them correctly. The good news is that you have a lot of options on the table to fit your specific needs. So, let's cover the who, where, how, what, and why of face masks.
The Fundamentals About Face Masks For COVID-19
To clear the air, masks play an essential role in reducing the spread of COVID-19, both in some obvious and no-so obvious ways. Here's a rundown of all the different aspects.
Filtering particles: COVID-19 and other viruses are largely transmitted from droplets expelled when we cough, sneeze or sometimes breathe heavily. Masks filter out a set amount of particles from the air around us, potentially keeping the virus from entering our body through areas like the mouth and nose.
Filtering particles (from us): While many people are focused on minimizing particles that you take in, minimizing particles that you can send out is also important. We now have plenty of scientific evidence that suggests people who may not be outwardly sick but are still infected, can spread COVID-19. Masks minimize the number of particles that people expel into the environment.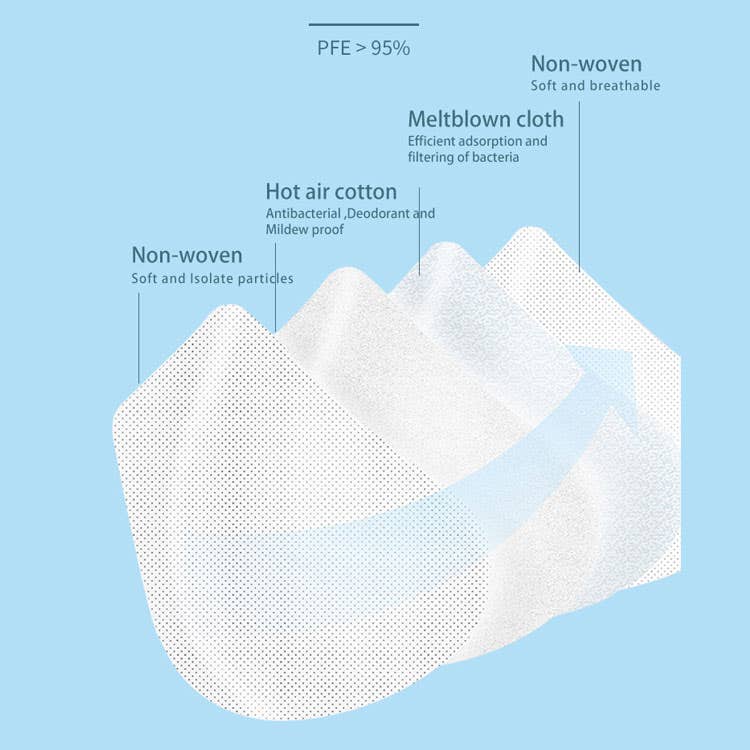 Touching your face: Not all virus droplets go directly from one person to another. One of the most common sources of transmission are shared surfaces. This can range from elevator buttons to doorknobs to other common fixtures around the workplace. An infected person may touch a surface, leave, then someone comes along later and touches the same surface before touching their face. Masks deter this behavior by making it impossible to touch your nose or face while the mask is on. This gives you more time to wash your hands.
Awareness: If all your staff/employees are wearing masks, people entering your workspace are more cognizant of keeping themselves safe. This may mean being mindful of touching contact surfaces, washing their hands/using sanitizer more, not touching their face, and making sure they are wearing their own PPE.
These are the main reasons why wearing masks is pretty much universally recommended, but there are a few other questions that pop up sometimes about how to get the most out of your mask. Here are some clear answers.
What's the best way to wear a mask?
When worn properly, a mask should cover your face from the bridge of your nose to beneath your chin and be secure enough to hold in place. Make sure it's relatively comfortable and that you're able to talk with it on, so you don't fidget with it and risk touching your face. For respirator-style masks like the KN95 and N95, having the proper seal is essential. Be sure to consult professional sources to learn the right way to put on the mask to keep a seal.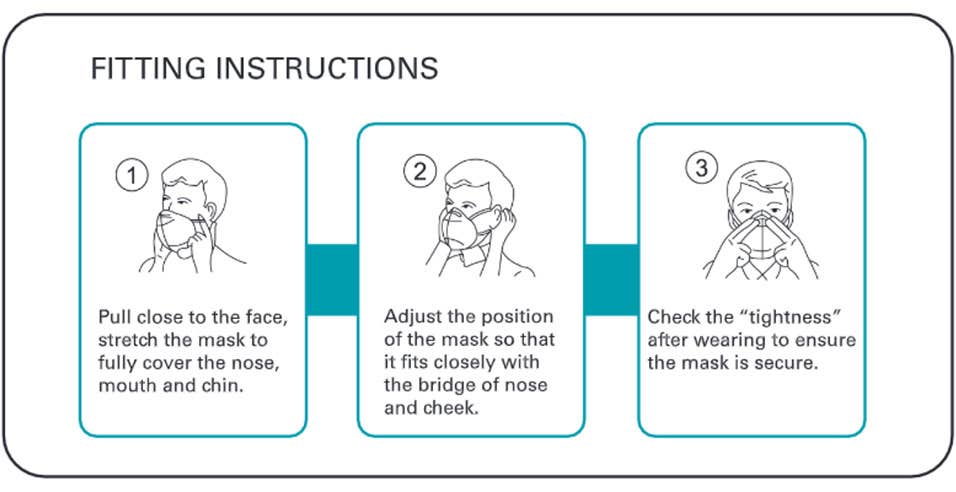 Can homemade masks be effective? 
While there are some that are relatively effective, they are generally only for private citizens. In a workplace setting, there are more people, which means a larger risk of infection as well as a greater need for masks in terms of volume. It's best to buy in bulk rather than rely on DIY solutions to save money.
Is a face shield a mask replacement?
Options like our Protective Face Shields are useful, but they are not a true substitute for face masks. These don't necessarily provide the same filtration or protection a mask does. What they are is an excellent complement. Face shields keep any particles or fluids from entering your eyes, which are a transmission vector like the mouth and nose.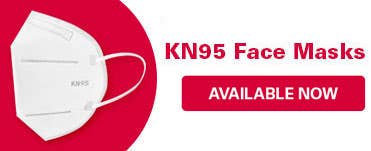 What masks are best for me? 
This ultimately depends on what workplace setting you have. Obviously, people in medical or essential worker settings want to look into either KN95 or N95 masks for maximum protection. Outside of that, though, you have a lot more wiggle room. If your priority is simply having something in place for a PPE stockpile and your workplace isn't a high-risk setting, basic disposable surgical masks may be enough. If you want your employees to have a little more agency and are trying to reduce waste, reusable cloth masks may make more sense.
What Are Your Mask Options?
At iPromo, we offer every type of mask option on the table. This ranges from medical-grade face masks for situations with acute risk, to general face coverings for employees and the general public. 
To start, let's talk about some of the more basic face coverings. These are suitable for settings where there are multiple people in a given space, but it's a smaller amount and there're not a lot of strangers entering in. Something like our Disposable 3 Ply Medical Face Masks are a good example. These quick disposable options are great for having plenty of masks on hand for your team and anyone else who may enter the premises.  
If you're looking for a more customizable variant on the disposable mask, we have that available also, with the Custom Printed USA Made 3-Ply Face Masks. You get all the benefits of mask protection as well as the logistical ease of disposable masks. However, one added benefit here is the ability to customize the front of the mask with your brand logo. Showcase your company by using full-color printing or screen printing. 
Disposable masks are a favorite in a lot of settings, but reusable logo face masks are growing popular in business and among the general public alike. Keeping them clean after a shift is over isn't particularly difficult, and you pile up a lot less waste this way. One of our standouts in this area is the Custom Cotton Reusable Masks. These 4-layer masks are breathable and comfortable, and also keep your team protected. You can also represent your company by applying a logo with screen printing.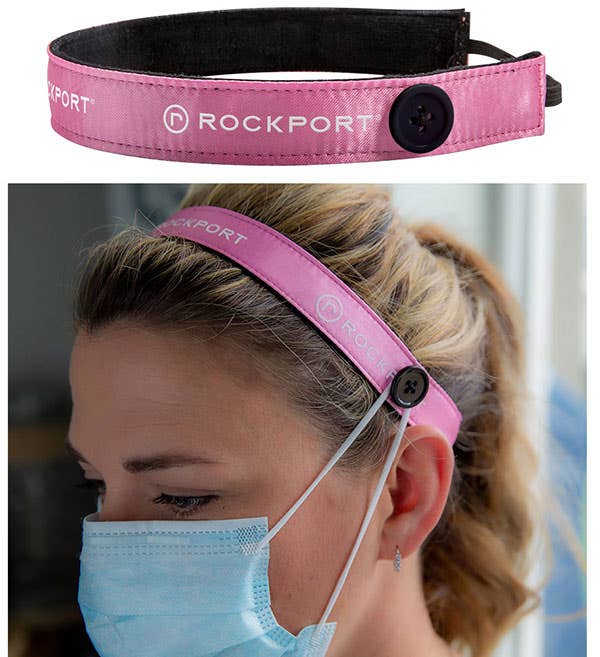 As a brief detour from the topic of masks, we should talk about a few essential mask accessories that help them do their job better. We mentioned before how face shields can help protect the eyes, but they are pretty unwieldy in a lot of settings. Protective Silicon Eyewear may be a better fit for a lot of different settings. Another issue with masks is that people who aren't used to wearing them for hours at a time can experience raw ears and other discomforts. This is best handled through a tool like the Face Mask Strap & Earsaver. All you need to do is put this on the back of your mask to help the better fit stay in place. 
When we start talking about medical-grade settings, you need a higher level of the mask, like the KN95 Respirator Face Masks. These filter out 95% of all airborne particles, providing you the best protection possible. We also mentioned the importance of a fit with respirator face masks earlier. To make this easier, these masks have an adjustable nose clip and hanging ear design to keep the seal in place.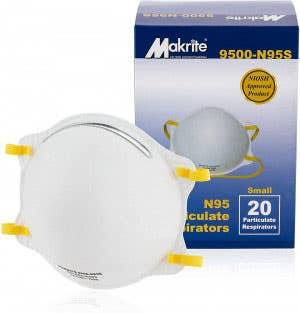 Finally, we can close the discussion with the N95 NIOSH Certified Face Masks-Same-Day-Rush-Shipping. At the start of the pandemic, these were hailed as the best face-covering option to stay safe but were largely reserved for medical professionals and essential workers due to a massive shortage. Now, though, the supply chain is starting to even out, and we are happy to start offering these for purchase. 
First and foremost, you get the ability to filter out 95% of airborne particles, just like the KN95. However, you also get the breathability and fit that match American standards. To accomplish this, these masks use a combination of a headband design and ultrasonic welding technology. While these are more readily available now, we still do prioritize shipping to essential services, healthcare, and government agencies.   
Any business that will have multiple people in a given setting at any time will need to have some form of masks for employees and possibly to hand out to customers. This means that all businesses should begin to build their PPE stockpile as they begin their reopening efforts. At iPromo, we want to make sure you have all the tools you need to help keep your workspace safe. This means not only offering a wide variety of masks but other types of PPE as well. Our iHealth section is your one-stop-shop for all of your protective equipment needs.