Top 9 Promotional Product Ideas for Car Dealerships
Finding effective promotional Items for auto dealers is no easy task. We curated branded auto accessories for your next giveaway – from custom keychains to ice scrapers, we take a closer look.
Car dealership promotional items are a must for anyone in the car business. They can be used to promote the dealership or even individual sales reps. Throughout the industry, car dealer swag has been used for decades to help retain current customers and lure new clients.
Car dealerships can use promotional products for a number of reasons. First, they can be used to brand the dealership. Getting your name out there is important and people need to remember your name. Once you saturate the market with your logo and slogan, people will think of you first next time it comes to purchasing a vehicle.
Branding is important for dealerships. Thinks about it like this. Do you know a famous car dealership jingle? Chances are you do. That dealership has taken the time to imprint its jingle into your mind through advertising. All to the point that you remember their name.
"There's a simple but huge reason that car dealerships use promotional products: to drive traffic with the goal of landing a customer." – Automotive Specialty Institute
Dealerships can also use car dealer swag to inform people of sales. Giving out swag around town can promote upcoming sales and promotions at a fraction of the cost of online or televised advertising.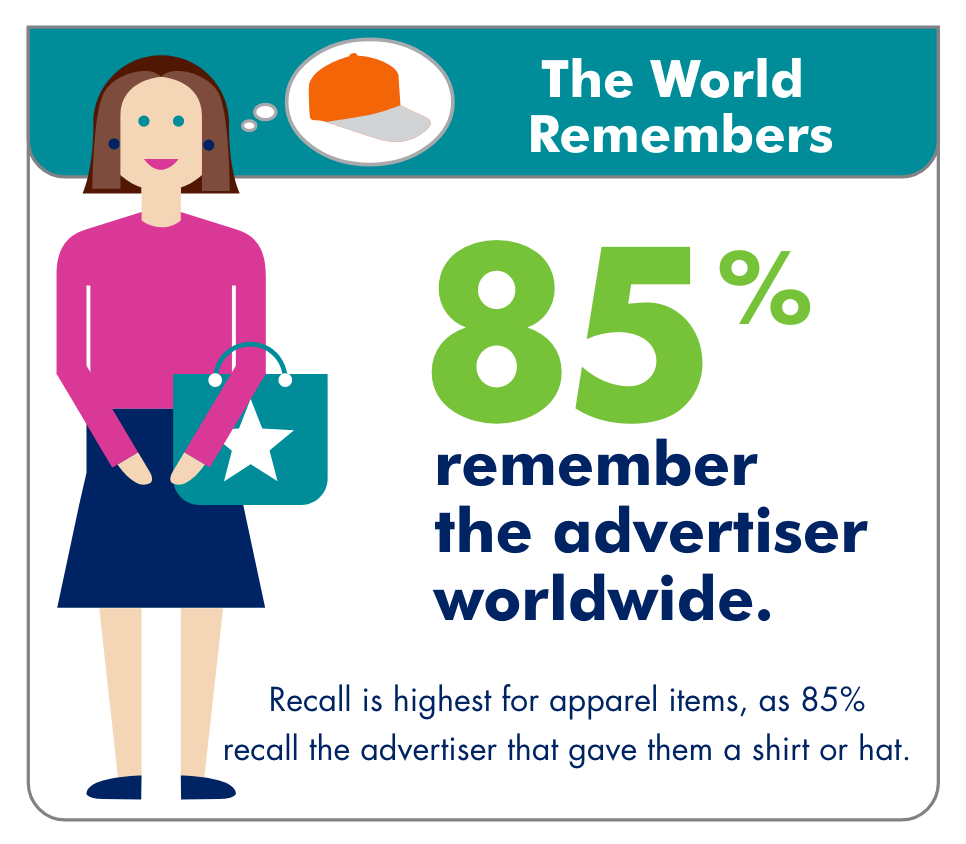 Salespeople can also use promotional items to promote themselves. Salespeople don't always stay at the same dealership so simply branding a dealership doesn't benefit them in the long run. Giving out swag with a cell phone number will ensure that customers can reach you if you leave and go to another dealership.
It's All About Your Brand
As stated above, branding is very important when it comes to selling cars. With the car industry, brand image is everything.
"A strong brand creates a positive association between consumers and a business, product or service," writes Joe Garecht for AZ Central. "Branding is important because it helps the public remember a company and its products and feel good about using them."
The most important reason you want to have a great brand image is because of the internet. Let me explain more. Having a great price no longer matters when it comes to selling cars.
Thanks to the internet, people are able to shop around at every dealership within a 500-mile radius to find the best price. There are even apps like CarGurus which help people sort through features, price, and financing terms. Since people coming to your dealership already know what they are looking for (and the price they will likely pay), you need to be able to present them with an image better than your competitors.
"When you involve customers in creating your brand, you are showing others that your dealership is more than a business – it is a part of the community." – CBT Automotive Network
It is also recommended that you make customers a part of your car dealership brand. This means getting customers to market your business for you. How do you do this? Promotional products are one way.
Some Figures to Consider
Promotional products can create a positive brand image for your car dealership. They can also help with brand impressions by getting your name out in front of potential buyers. Here are some statistics that show you just how well promotional items can work for your dealership.
Nearly 9 in 10 consumers in the United States own a promotional product.
The most widely owned promotional items cost less than a penny per brand impression.
Consumers under the age of 55 prefer promotional items to any other form of advertising.
Promotional products are the most highly regarded form of advertising.
People are 2.5 times more likely to remember a company through promotional items than internet advertising.
Now that you know how dealership promotional products can help your brand. Let's take a look at the ultimate list of car dealership swag.
1. Keyrings
Keyrings are one of the most obvious, and widely used dealership promotional products. Giving these out to people who purchase a vehicle ensures that you get plenty of impressions each time they drive. You also get impressions from those who ride along, as well as when people leave their keys laying around.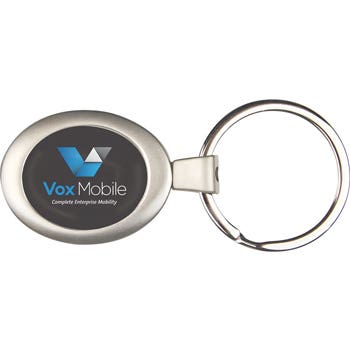 Keyrings come in more than just your typical oval ring with a rubber placeholder. You can choose from many options, including:
Keychains come in a variety of shapes and sizes as well. Give us a call and we can put together a custom package for your dealership.
---
2. Car Chargers
Yes, car charges make perfect car dealer swag. People need to recharge devices constantly and the two places they do so is at their house and in their car. Having a custom car charger with your brand name on it will help people remember who you are.
There are a variety of car charges to choose from including magnetic auto vent wireless chargers and USB chargers with multiple ports. It doesn't matter what type of device someone owns, we have charges that fit them all. We even carry car charging cradles.
---
3. Sun Shades
No matter where you live, the sun will eventually wear down a car's dashboard and cause uncomfortable conditions if you don't park in the shade. Car sun shades are a great promotional item as everyone will eventually use them.
What is great about sun shades is you can customize them with your logo and other information on the exterior. That way, your customers give you a parking lot billboard each time they use it.
---
4. Ice / Snow Scrapers
A snow scraper or snow brush is the item that everyone says they have, yet can't seem to find when they need it. Slip one of these in the trunk of the vehicle and people will be thankful next time they need it. There is nothing more frustrating than coming outside to go to work and not having the ability to clean six inches of snow off your car.
Snow scrapers aren't just a luxury item. They are actually recommended by AAA Insurance as a must have item.
---
5. Air Fresheners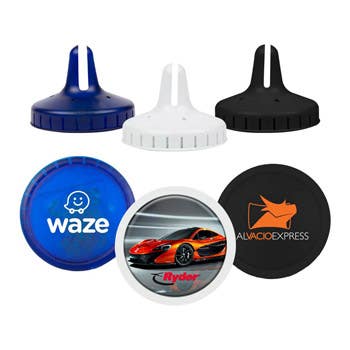 Custom air fresheners are a must have. More than 250 million consumers in the United States reported using air freshener spray or room deodorizers in 2018. Since you already have a market that is using them, why not give them something with your name on it?
There are a variety of styles when it comes to car air fresheners. You can choose sprays, auto phone mounts, traditional mirror hanging, vent fresheners, and diffusers.
Air fresheners do not last forever. This is actually a benefit for you. To keep people coming into your dealership, tell them to come back whenever their current one wears out and you will replace it free of charge. Use that opportunity to ask them for referrals or sell them accessories they may not have purchased at the time of the vehicle sale.
---
6. Car Organizers
Who couldn't use a car organizer? We're willing to bet that you could actually use one right now. Car organizers come in handy as we put everything in our car with the "I'll get that later" attitude. Well, why not just organize it while its there to help keep the car a little cleaner?
Custom car organizers come in a variety of styles and can be used for all areas of a vehicle. You can choose from smaller organizers for auto documents (to keep in the glove box) all the way through larger trunk organizers.
These items are perfect for professionals such as realtors and attorneys who always carry work in their car. Give them something they can keep their stuff together with.
---
7. Car Wash Items
Everyone wants to keep their car clean and looking brand new. As such, car wash products and accessories make the perfect car dealership promotional item. You can choose from dozens of products to keep the car clean, including:
Absorbent Towels
Window Cleaners
Chamois
Buckets
All of these products can be customized with your dealership information. One of the best ways to choose which item to give away is to simply choose them all. We have a wide range of kits such as detailing kits, wash kits, and waxing kits which contain all the products necessary to make a vehicle look brand new.
---
8. Decals and License Plate Frames
These are two items you must have unless you want to fall behind your competitor. Failing to place a decal and personalized license plate frame on a vehicle you sell is like throwing away your advertising budget. These are the most visible items on a vehicle which show off your brand every time someone is driving.
"One really inexpensive and effective marketing tactic is to put some personal branding on your license plate frames." – Active Rain
Decals and plate frames really work. If you don't believe us, ask yourself why every other dealership in your area uses them? Don't get left behind by not using this inexpensive marketing tool.
---
9. Roadside Assistance
Heaven forbid the vehicle you sell actually breaks down. However, vehicles don't last forever, and things do happen. Help your clients prepare for such disasters by providing them with roadside assistance tools.
One of the best items you can give them is a set of jumper cables in a customized logo package. Because everyone eventually needs a set of jumper cables, it would be nice that they think of you as the one who saved them when they do. Another item is a roadside safety kit which contains not only jumper cables, but items such as screwdrivers and a flashlight to help you get back on the road when you're stranded.
---
Thinking Outside the Car
All of the items listed above are perfect as they relate directly to vehicles. However, think outside the car (we mean "box") and get some car dealer swag that people will use when they are not in their vehicle.
For instance, t-shirts make great promotional items and are likely to be kept by the recipient for up to a year. Based on the number of impressions you will receive; a t-shirt will cost you less than a penny per brand impression.
Car dealership promotional items are a must for any business or salesperson. Without these items, you are just one of the many dealerships in your town and "maybe" people will remember you. Use car dealer swag to brand your company and make a name for yourself. People will remember you when it comes time to buy a car or refer a friend or family member to your dealership.