Social distancing and other effects of the COVID-19 pandemic have greatly changed consumer behavior, causing businesses to adapt and shift what they offer and how they offer it. This applies not only to base products but promotional items. Whether you are including it as a part of an offer or sending it out as a customer appreciation gift, you may want to rethink the promotional items that you are distributing. Smart choices not only make things more valuable for your clients or customers but reflect better on your business. In a post-COVID world, promotional drinkware is a perfect example.
Social Distancing And Promotional Drinkware: What's The Relationship?
So, why is making promotional drinkware a trend right now? For one thing, this is a perfect gift option for the healthcare sector, even if you're not actually in healthcare. A lot of companies are using promotions, giveaways, and donations to show support and appreciation for our hardworking medical professionals.
The reason why promotional drinkware is a great gift for healthcare workers is that these items are naturally well-suited for the long shifts and fast-paced work. Especially due to COVID-19, many nurses and doctors are working extended hours. So, if they have a handy bottle or tumbler, their drink stays at the right temperature longer, and it's also extremely portable so they can get right back to work.
With that said, everybody else outside of healthcare have also made big adjustments in the way they work. Promotional drinkware has been a perfect compliment for the WFH life and thus has become one of the most popular employee appreciation gifts throughout this time. Those working from home always have their favorite water bottle or coffee mug next to them during the workday (and after work is over).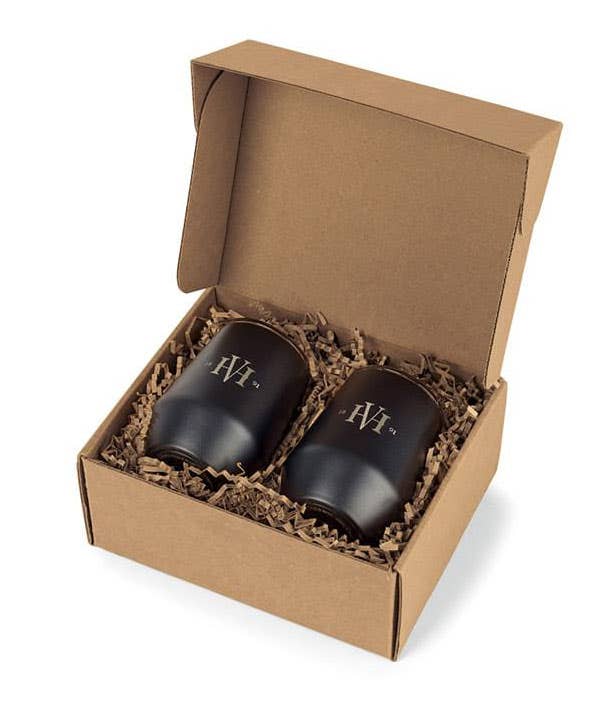 Virtual happy hours have become the new normal across the world, as workplace teams find new ways to interact while still complying with social distancing. Promotional drinkware is great to help further these events along, especially if people are experimenting with new wines or making new cocktails to pass the time while staying at home. Even for those who just want a cup of tea while watching their favorite program, promotional drinkware is a great fit.
While companies start to reopen their doors for employees to come back, things will look a lot different than before. Break rooms and drinking fountains will be closed off for the time being so employees will remain at their desks longer throughout the day and will need a water bottle or tumbler nearby to keep hydrated in the office.
Another macro-trend you're going to see is a reluctance for far-away trips, in favor of recreation closer to home, like camping and picnics. This is another setting where specialized drinkware is ideal, and that makes a great promotional match for you.

Promotional Drinkware Options For Your Business
So, with this in mind, what are some of the premier options for promotional drinkware that your business can use to promote itself and support others?
Well, for starters, nothing signals a workday getting started quite like the morning cup of coffee, so you may want to go this route first when thinking of promotional drinkware. The Grotto Ceramic Mug 16oz is a great option for people who love their coffee and want something large and sturdy to drink from. The matte finish body and wooden handle combine with a stainless steel band for a classic, timeless look. This also takes care of the practical needs for a coffee mug, with a push-on lid with slide lock. To truly customize this with your brand, add your logo to the mug with screen printing. There are three different spots on the mug where you can apply your logo.
Another thing that a lot of people are going to be looking forward to as they spend more time outside post-COVID is getting their exercise in. Parks are opening up again, and we're starting to see more summer weather to boot. You want to keep this in mind when you are looking for promotional drinkware options, like the 24 oz. PolySure™ Refresh Bottle. This is a food-grade PET bottle that is completely BPA-free. The combination of the Euro body and high-gloss finish gives it an instant visual appeal. This also has plenty of practical benefits, though, such as a wide mouth and push-pull lid that is great to cut down on leakage. However, it is hand-wash only, so make sure anyone who you give it to knows that. You can also apply your logo via screen printing to get your brand out there, either on the sides of the bottle or as a wrap-around design.
We mentioned the possibility of camping-friendly gear earlier, and the Arctic Zone® Titan Thermal HP® Copper Mug 24oz fits the bill perfectly. The classic camping cup design is a perfect style match for your next outdoor excursion. In terms of construction, it offers a double-wall stainless steel vacuum, some of the most durable material you can find. It also comes with copper insulation to help your beverage stay hot for as long as 8 hours. If you are bringing something cool, it will stay cool for as long as 24 hours. This also helps avoid condensation on the outside as well as leaks and spills. Want people to think of your company while they are enjoying the outdoors? Add your company logo with either laser engraving or screen printing.
As a side-note, when it comes to promotional drinkware options, you may want to favor some of the branded options. While they may be a bit more expensive, because people are making a lot more use of these products, they also feel a lot more confident if you offer a brand associated with durability. Luckily, we have quite a few options that fit the bill.
One great option here is the 28 oz h2GO Trek- Matte Black. This is a single-wall aluminum water bottle from the well-known h2GO brand. On top of its solid construction, it has a dual-opening threaded top and carabiner keyring to make it easy to hold and take on the go. You can apply the name and logo of your company using screen printing to further your brand or customize employee gifts.
Another name that your customers, clients, and employees are sure to know is S'well. Give them some promotional drinkware fit to handle the rigors of the outdoors (and indoors) with the S'well 17 oz Vaccuum Insulated Stainless Steel Water Bottle. This helps keep all your beverages cold and hot with an engineered, double-wall insulated stainless steel body. Not only can it hold the temperature no matter what the conditions or impact, but it also has a lid that's shatter-resistant and dishwasher safe. If you're looking to brand these luxury items, we can laser engrave your company logo on the bottle.
Another recognizable favorite is the CamelBak Hot Cap Copper VSS 20oz. People have come to expect quality from CamelBak, and this is no different. The tumbler is made from double wall 18/8 grade stainless steel. Combine this with copper vacuum insulation, and you can keep a drink hot for as long as 8 hours, and cool for as long as 24 hours. With a durable powder coating, it's also easy to hold and hard to damage. Not to mention, it's a breeze to use and maintain, with a twist-open cap and a wide mouth opening that makes things easy to clean. You also have the option to brand this piece of drinkware to match your company, applying the logo with either laser printing or laser engraving.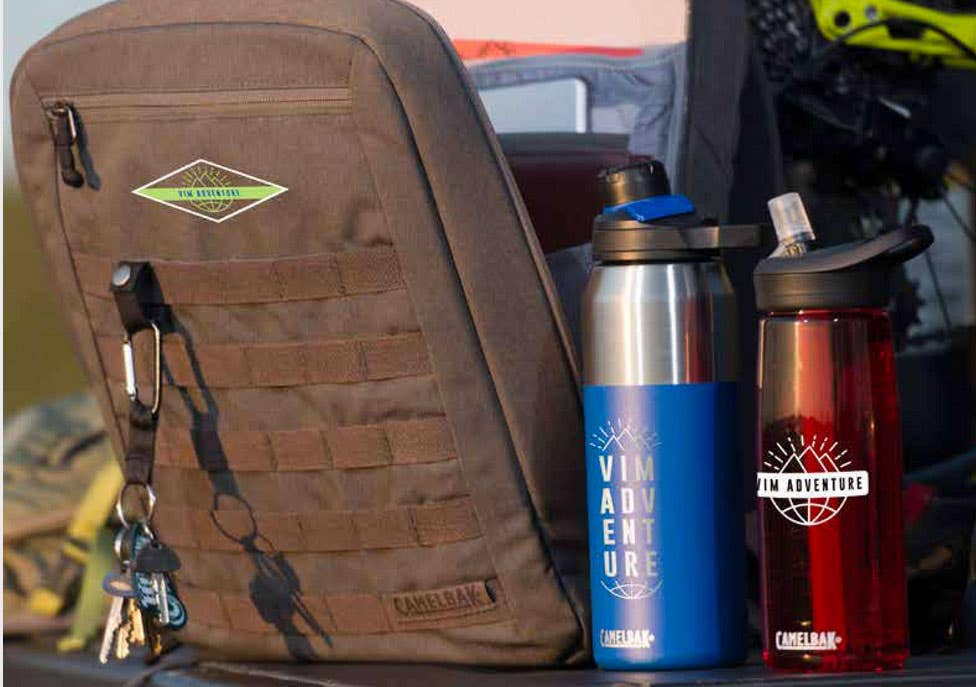 Luxury tumblers are the premier option when you think of promotional drinkware, and the last one we want to mention is the OtterBox Elevation 36 oz Tumbler w/ Hydration Lid. This is made of 100% stainless steel, with an Internal copper lining. Combined, this means that you have a product that can handle plenty of use while also keeping your beverages at the right temperature. In addition, it comes with a hydration lid to make sure nothing spills out while you're on the go. Make this promotional item your own by adding your company logo with laser engraving.
Every company needs to think of new ways to switch up their branding, given how COVID-19 is impacting customer behavior. As a result, when a new trend starts to take hold, you want to act on it right away. Promotional drinkware is another example of this happening. We have a wide variety of promotional drinkware at iPromo, and all the customization needs to represent your brand.